Budgyt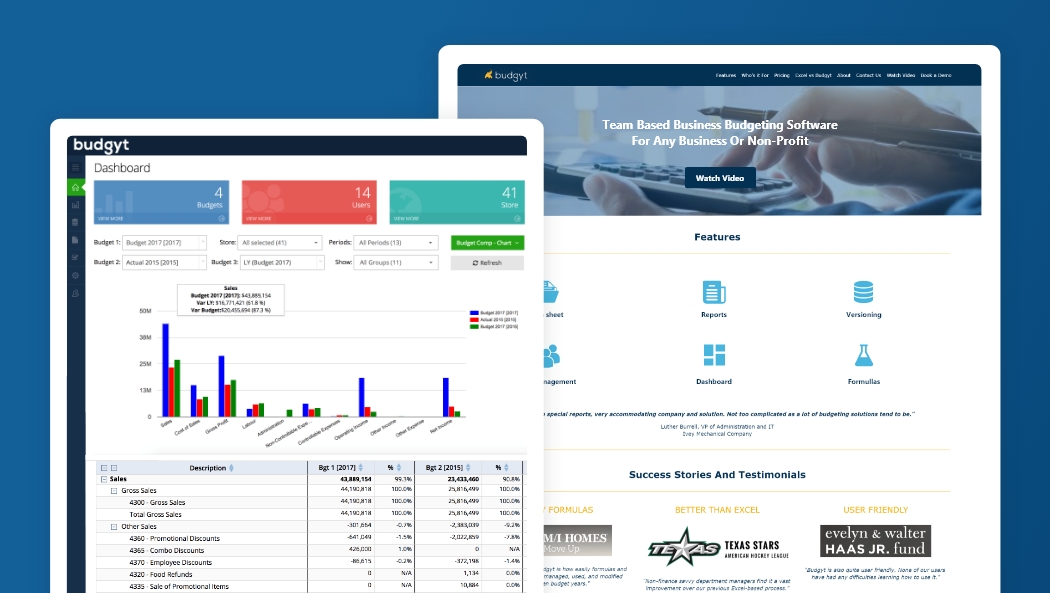 Budgyt is a cloud-based platform designed to simplify the budgeting process for multiple P&Ls. Accessible entirely online, Budgyt replaces clunky infrastructure, intensive training, and data integrity risk with an easy, one-tab solution that ensures you and your team can create budgets faster, more accurately and more reliably.
Book a Free consultation
Drop in your details and our analyst will be in touch with you at the earliest.
USA
6565 N MacArthur Blvd, STE 225 Irving, 75039, United States