7 Tips You Cannot Miss if You Want to Become a Great Java Developer in 2023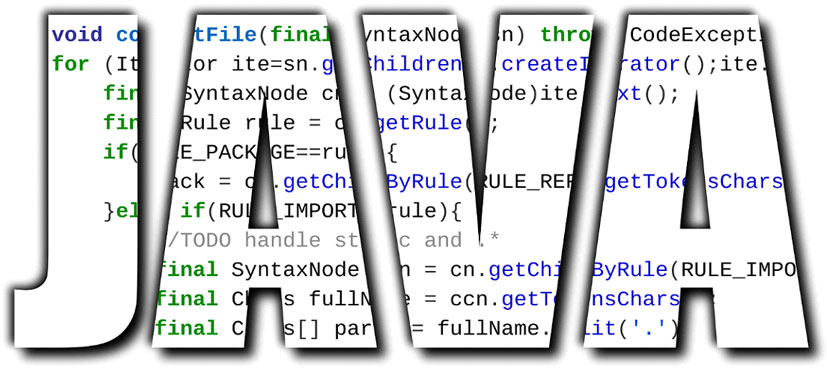 To become a great Java developer, knowing the programming language is not enough. You must be a master in Java programming and coding to make a good application.
This year, in 2023, just don't sit around with the same level of Java programming skills, rather hone them to become the best Java Programmer.
Java continues to rank in the top five programming languages in the world. So, as it is one of the hottest programming languages, a programmer's favourite, remember that you are not alone in the competition.
With around 10 million enthusiastic Java developers in the world, you can imagine, it's no cakewalk to be a top Java developer. Experienced Java professionals have a good insight on technology, and they are also willing to learn new developments in Java – Java 20, JDK 17 LTS, and JVM internals.
A Java app development company will always be careful about not overlooking all essential elements, including the basic ones we saw above, when hiring you as their Java software developer. Finally, you are going to build a robust Java application that needs skills, efficiency, and product development perspective on your part.
So, if you are seeking to know how to get better at Java, then you have reached the right place. Here, we will share 7 impressive tips to become a great Java Developer in 2023, focusing on new updates in Java such as Virtual Threads, Structured concurrency, Record patterns, and Scoped values.
But before we go ahead, here are some interesting facts that state why Java programmers are in such a high demand.
Facts: Why companies hire Java developers for their critical software projects
Here's a list of interesting facts that make Java so popular and increase the demand of Java Developers.
Java is now managed by Oracle, a thriving American multinational computer technology corporation. Means there is a lot of scope for Java in terms of growth as a platform and its core APIs. Java's latest major release is the Platform Standard Edition 20.
As per TIOBE's index in April 2023, Java ranks at number three position. It continues to dominate the programming language landscape despite the coming of new languages and tools.
Java continues to remain developers' favourite for building embedded software applications. More than 3 billion mobile phones use Java and around 89% of computers in the US run on Java. The language is still heavily used for building right from the tiniest reservation apps to hefty systems for scientific computers.
As it is well-known, Google's Android operating system also uses Java APIs.
Since this open-source code programming language is used both in software and web development, it is no surprise that 95% of enterprises use Java for programming. That is more than C and other languages put together.
These facts highlight why Java is so important for enterprises, regardless of size. And if you want to get hired as Java Developer, you must possess extraordinary Java Development skills.
So, if you want to distinguish yourself in the stiff competition, here is a list of 7 useful tips for Java mobile app and web developers. These tips are equally useful for companies looking to hire Java Developers, as it will give them a glimpse of what skills they should be seeking in a good Java Programmer.
Useful Tips to Become a Great Developer in 2023
Java is used to build a comprehensive range of applications and platforms for a myriad of devices, including Smartphones, Computers, Laptops, Gaming Consoles, Car Navigation Systems, Lottery Terminals, Blu-ray Players, and more. Here is the list of Java tips that will help you to give an idea of how you can improve on your Java development skills to build applications for these devices.
Grasp the skills and remain updated
There are many Java Developers in the market with 7 to 8 years of experience, but some still cannot write code using Java 20 features such as Pattern matching, Structured concurrency, Scoped values, etc.
If you get a strong command over Java 20 features, you can surpass many Java Developers out there, and emerge as a valuable Java software development resource.
Oracle released Java 20 (Oracle JDK 20) in March 2023. Seven JDK Enhancement Proposals (JEPs) are included in the most recent Java Development Kit (JDK), which offers upgrades and improvements. Most of the upgrades are follow-up enhancements that enhance functionality that was first offered in earlier releases.
To remain updated, you must keep following Oracle that keeps changing new features to Java every six months through a predictable schedule for new version release. You must understand the new features introduced and try to implement them. Start following Java development influencers to remain constantly updated about recent innovations in the tool.
Focus on key features of Java 20
While Java continues to preserve some of its originality through flexibility that it offers through its features, with every update it brings features that are not just newer but highly beneficial to some emerging contexts. Here, we look at such features that the latest Java 20 version incorporates.
Record Patterns: This Java language improvement enables users to nest type patterns and record patterns to produce a robust, declarative, and composable method of data processing and navigation. By permitting more complex and modular data queries, pattern matching can be extended to help developers work more productively.
Pattern Matching for Switch: Complex data-oriented queries can be written succinctly and safely by extending pattern matching to switch, which enables an expression to be checked against a variety of patterns, each of which has a particular action. Developer productivity can be increased by enhancing the applicability and expressiveness of statements and switch expressions.
Virtual Threads: Lightweight virtual threads will significantly speed up the creation, maintenance, and monitoring of high-throughput, concurrent applications on the Java Platform. Virtual threads speed up application development by making it simple for developers to profile, debug, and troubleshoot concurrent applications using already available JDK tools and methodologies.
Scoped Values: Allows for the exchange of immutable data, which is preferred over thread-local variables – especially when utilising a lot of virtual threads – both within and between threads. This improves performance, robustness, comprehensibility, and ease of use.
Structured Concurrency: Reduces complexity in multithreaded programming by treating several tasks carried out by various threads as a single task. This facilitates cancellation and error handling for development teams, increases dependability, and raises observability.
Become a pro at Java APIs and libraries
Java is one of the most mature programming languages in the world, and its StackOverflow community is one of the largest. As a knowledge-sharing platform, the community has played an integral role in shaping the Java ecosystem.
Java APIs and Libraries form a major part of this ecosystem. Knowing about key APIs and Libraries, including Java Development Kit and Third-party Libraries is one of the key traits of a great Java developer.
Java SE documentation contains detailed, developer-targeted descriptions and references on Java API, including workarounds and working code examples.
It is not expected from a Java application developer to learn all the APIs and know about every element in the library. Only that the developer, whether a Freelance Java Developer or one working for Java Development Company, must be aware of crucial APIs and Libraries.
Among thousands of Java Libraries, here are the top 10 well-documented libraries that are open source and free for use.
Top 10 Java libraries
Java Standard Libraries: Contains a vast set of collections and data structures, and elements required for Java application development project
JHipster: Used for generating, develop and deploy Spring Boot + Angular Web applications and Spring microservices
Maven: Used for managing project dependencies, configurations and build configuration and documentation
Apache Commons: Product-focused libraries with components allowing advanced mathematics and statistics operations and computations
Guava: Google Core Libraries for Java, used for extending the basic Java collections functionalities
Gson: Useful for converting Java Objects to JSON and vice versa
Hibernate ORM: Used for mapping of object-oriented data models to relational databases.
Mockito: Used for creating mocks and write tests easier with simpler and cleaner code
JUnit: Used for conducting repeatable tests on your code
Log4j and Slf4j: Log4j works as an asynchronous logger while Slf4j is a façade that helps in abstraction of logging frameworks.
When it comes to Java APIs, the core Java API contains Android (Google), SE (OpenJDK and Oracle), MicroEJ (IS2T), whereas optional APIs are defined by organizations such as Alljoyn, OSGi, Eclipse, JCP, etc.
Having knowledge of as many libraries as possible is always an added advantage. You might come across other libraries, considering the nature of your Java project. Try to master these libraries through practical implementation.
Explore Spring framework (Spring Boot)
This Java platform is important for every Java Application Developer. It enables Java developers to build applications from plain old Java objects (POJOs) and is useful for the Java SE programming model.
These days, most of the Java Development Companies use Spring framework such as Spring Boot, Spring MVC, and Spring Cloud for developing a web application, microservices, and REST APIs.
You will find that a great Java Developer is familiar with all the Spring platform advantages such as: making a Java method execute in a database transaction, making a local Java method a remote procedure, and making a local Java method a management operation.
Enhance your unit testing skills
You will find advanced unit testing skills in every professional Java programmer. It is this skill that distinguishes good Java programmers from average Java ones.
Professional Java developers always write unit tests for their code, which helps in validating code results in the state testing or behavior testing.
A Java development company, when seeking a good Java Application Developer, makes sure that the developer has the familiarity with a wide range of tools for unit testing, automation testing, performance testing, and integration testing.
For professional Java developers it is time to further enhance their unit testing skills on software unit tests to verify the logic of a piece of a software program. Beginners can start with JUnit, by exploring its latest version which is JUnit 5, easy-to-use but highly powerful.
Focus on JVM internals
Even if you are a beginner in Java Application Development you must have some working knowledge of Java Virtual Machine (JVM), which is a crucial element of JRE (Java Runtime Environment).
If you understand JVM, it means you understand Java better. JVM is crucial as it helps you solve complex problems during programming.
For becoming a great Java Developer, learn how JVM works, explore JVM system threads, how JVM executes JAVA bytecode, and the order of execution. Some other key aspects that you must be aware of to hone your Java skills in 2023 are JVM stack restrictions and common mistakes that most of the Java Developers make.
Improve your working knowledge of design patterns
If you are an experienced object-oriented software developer, you must be aware of the importance of Design Patterns in Software Development.
Design pattern shows the relation between classes and objects. A systematic naming of the objects and classes helps in addressing the recurring problem in the object-oriented systems.
Every great Java Developer knows and incorporates design patterns in their code to make the application flexible and changeable.
There are two goals of learning design pattern:
Identify and understand the problem in the application and associate it with some pattern.
Reuse of old interface or make the existing design more usable for future purposes.
Whether you are a freelance Java developer or working as a regular employer, you must have an in-depth understanding of design patterns.
Learn JVM languages
The way learning new languages helps you in personal and professional life, the same way, learning programming languages other than Java help in Java application development.
Kotlin is a statically typed programming language that runs on the Java virtual machine and also can be compiled to JavaScript source code or use the LLVM compiler infrastructure.
Java enthusiasts must learn JVM languages, such as Scala, Groovy, and Kotlin to become a Polyglot developer.
By learning new programming languages, you can compare the advantages and disadvantages better, which will further enable you to write better code. Besides, it will also help with Android development.
Remember, in today's highly complex technological landscape you cannot develop an application using a single language. Rather, you will have to bring in multiple languages to build a comprehensive application.
Each programming language will empower you with some special capabilities that you would need for some specific functionalities. Here lies the true significance of being a master of many programming languages.
Final thoughts
If you want to become a pro at Java and value learning new Java programming and coding skills, then explore the new features of Java 20, while also learning new programming languages to enhance your skill. Of course, it is not possible to learn everything at once, so start picking one and gradually move to the next. The best would be to focus on Java 20 features, as for any application development process, you need good, working experience of Java and its latest version.
You are seeking to Hire Java Developers, then you are at the right place. We have professional Java Developers with extensive experience in Java Application Development.
Finoit Technologies is a renowned custom software development company providing mobile app development services and IOT application development services. We have developed over 450 mobile apps and have assisted enterprises and startups by functioning as a tech partner and rolling out their product ideas. We are a Standard Consulting Partner for AWS and have the expertise and experience to help transform the technology journey of our customers. For questions/queries, you may write to us at [email protected]
Frequently Asked Questions
What are some key differences between Java SE, Java EE, and Java ME?
Differences between Java SE, Java EE, and Java ME clarified below:
Java SE: Includes the core Java APIs and libraries necessary for developing standalone applications.
Java EE: This edition provides additional APIs and frameworks for developing web-based applications, distributed systems, and services.
Java ME: Used for developing applications for embedded devices like mobile phones, PDAs, and set-top boxes.
What are some key design patterns that every Java developer should know?
Mentioned below are some notable key design patterns that every Java developer ought to know:
Factory Pattern
Singleton Pattern
Builder Pattern
Adapter Pattern
Façade Pattern
Bridge Pattern
Prototype Pattern
Proxy Pattern
Command Pattern
Flyweight Pattern
Filter Pattern
Memento Pattern
Observer Pattern
What are the three critical traits of a successful Java developer?
There are multiple traits that a good Java developer needs to exhibit. However, amongst these, three critical traits that will find in every successful Java developer are:
Ability to write clean and reusable code
Flawlessly understand business requirements and the impact of the solution being developed.
Remain updated about the latest trends and technologies.
Book a Free consultation
Drop in your details and our analyst will be in touch with you at the earliest.
USA
6565 N MacArthur Blvd, STE 225 Irving, Texas, 75039, United States