Digital Transformation in Travel, Transportation and Logistics: Challenges and Scope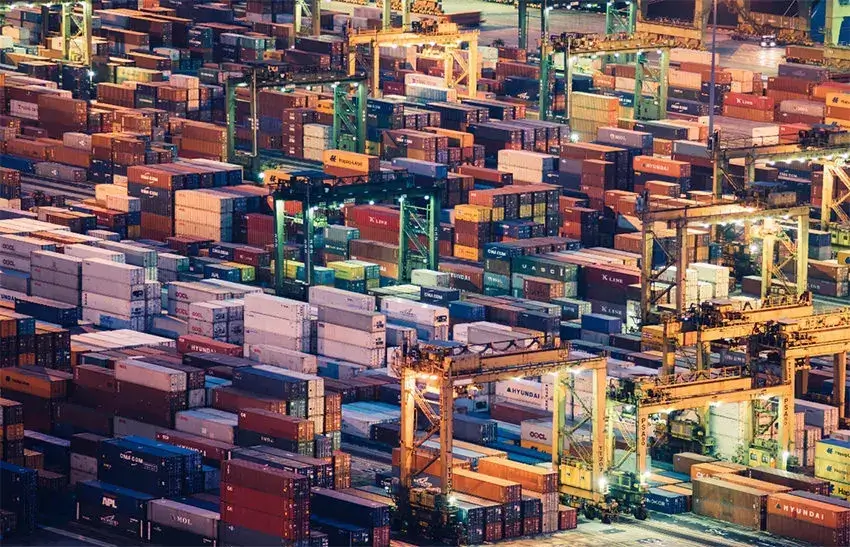 Over the years of revolution, the TTL industry has undergone a digital shift due to technological advancements. New-age technologies in the market are gradually expanding the scope and horizon of the transportation industry. Whether it's a small market or any big industry, the market is becoming a digitally connected space.
The industry itself is a very big and vast industry. It covers logistics, fleet, travel, etc. the industry has expanded with digitization, from ticket booking to ride/cab sharing to manage travel analytics, technologies are covering a wider aspect of a host of affiliated services. With digital transformation covering the majority of the market, another interesting point to note is that it provides seamless integration of different and multiple modes of transportation with the magic of handy devices.
The ability to provide information, services, and transportation support anywhere, anytime has paved way for new opportunities. This has ensured making the existing transportation, travel and logistics network more efficient and user-friendly for end users.
If we talk about the developments and advancements over the course of the last decade, the transportation, travel and logistics value chain have enhanced services in business such as e-ticketing, payment wallets, shared mobility, and last-mile connectivity.
"New-age digital systems allow commuters to compare the time, cost, convenience, carbon footprint, and health benefits across all modes of transport, broadening their range of choices and allowing decision making that takes into account real-time conditions."
While there are numerous benefits of digital transformation in transport, travel, and logistics segment, it is also filled with difficulties and challenges. Many industries have already embraced technology in their systems; however, few still struggle to gain the advantage.
a) One of the major challenges comes down to fuel. Fuel is one of the largest parts of the operational expenses for any transportation companies. But with the issue of unpredictable oil prices, the industry sees a challenge in timely rising operational costs which is high huge most of the time.
b) Other difficulties include a hike in ticket prices that are eventually resulting in fewer riders. If such challenges are not addressed at the early stage and a solution is bought up, it can cut a deep hole in the pocket of transport, travel and logistics industry very soon.
Digital transformation holds multiple scopes in TTL industry. Any enhancement that brings benefits and reduces hassle is always welcomed with open minds. Same is the case with TTL industry. Let's have a look at the scope of transformation in TTL industry.
1. IT Development: Digital transformation is all about improving and empowering the customer experience. However, this could only be achieved by involving digital instruments in accelerating regular transactions via self-service tools and provide enhanced process visibility. IT is the backbone of any company.
If an IT is well versed and flourished, then it automatically brings harmony between the company and the customers. The goal of IT investments in digital technologies is to achieve execution speed, accuracy and ability to reduce existing business bugs and inefficiencies.
Digital transformation demands updated IT system in any company to embark on the digital journey. Companies need to allocate investment such that it improves both the current business and build new businesses as the insurance model evolves.
Marcus Ryu, and CEO at Guidewire Software contends that it is only by modernizing core operating platforms—most importantly policy administration, billing, and claims systems—that insurers can externalize the data and business logic necessary to deliver a satisfying digital experience for the policyholder or distribution partner.
2. Improved Workforce: With digital transformation going through the company, it automatically marks the fulfillment of the efficient and skilled workflow. This supports in providing a trust to customers ensuring that it would bring transparency throughout the logistics process. They can easily experience in real time on how their transactions are progressing and what are the necessary additional documentation required to move the process forward.
Skilled workforce enables a control of processes for them as well as for customers. Any improved workforce can transform critical instance into a dynamic workflow incorporating intelligent techniques and digitized version of technologies that automate the process of the workflow.
3. Real-time information: The widest scope of digital transformation lies in the availability of 'Real-time data'. This sure can be a real competitive game changer for TTL industry. Everything visible with the help of real-time data affects the industry in and out. The constant pressure of no information is eradicated, and benefits are incorporated eventually.
Related: What is Logistics 4.0?
The customers are benefited in making better decisions with the factual real-time data and TTL industry can make decisions to accelerate shipments and minimize costs. Digital transformation in travel, transport and logistics industry is a competitive weapon to improve any company's ROI. And this highly depends on real-time information.
This has proved to be a digital approach and change that is for better and will eventually bring a ton of new possibilities, challenges, and improvements to transport, travel and logistics industry.
"Real-time data helps make logistics management decisions on carrier selection, load optimization, centralized track and trace, and claims management."
The 3 crucial aspects of digital transformation in TTL industry are efficiency, optimization, speed, and timing. Let's dig deep and understand the challenges of digital transformation in travel, transport and logistics industry.
1. New-age technologies: Digital transformation calls for the involvement of IoT devices for smart industries. Various IoT development companies provide services like smart and connected devices that enhance the driver and rider experience. This eventually brings a radical and digital change in the style of driving.
For instance, Electronic Log Devices (ELDs) are ensuring that drivers are limited to only 50 hours of driving per week with a two-day rest period, thus ensuring much safer roads.
Another new age technology like Blockchain technology is proving to play a crucial role in the transport, travel and logistics transformation as it provides performance accuracy from factual history records. This helps during the session of selling; there is absolute and clear transparency between the buyers and the sellers.
Data Analytics technology that persuades transformation is helping transportation, travel and logistics companies in studying and analyzing their entire functions, processes, and operations further supporting them to maximize efficiencies, reduce extra costs and maximize profits on both ends.
2. Customer Experience: Digital transformation is promoting changes that excite and enhances TTL ecosystem. It is bringing enhanced efficiency levels at operations, improve the processes and fleet & logistics movements. However, one major disruption in industry leans down to customer engagement and services.
All such transformation is worked upon to bring a better customer and user experience. Improving experience and empowering customers have become important to be a player in the market. A dissatisfied customer would switch to others if the solutions are not at par these days.
Digital technologies bridge the gap between operators and customers and are refining the passenger experience.
With Smart ticketing approach, passengers can generate mobile tickets and pay for them through mobile wallets, leading to a 'frictionless' and hassle-free travel experience.
3. Mobile Dependency: Mobility has drastically changed the way we see the market today. Digital transformation is pushing transportation, travel and logistics industry to go beyond the usual and traditional approach to shift towards shared mobility economy.
Mobility is building impeccable and excellent opportunities for both TTL companies and the end users. While it is benefitting transportation companies in finding new market spaces and additional revenue; end users are availing amazing benefits in much lower prices.
The companies that still think of incorporating digitization in their industries are lacking the benefits that come with transformation and building a more hostile environment for the growth of the company. The one that acts fast on the challenge are the ones that sustain in the market.
For instance, Large fleet-owning companies such as AT&T and Coca-Cola have started on digital transformation to understand driver behavior, idle times, routing, and loading to derive benefits regarding costs and increase profitability. They are also investing in the new-age transportation technologies and smart devices.
The infographic below explores Digital Transformation in TTL industry and how IoT is transforming the same so that it proves to be an essential aspect of the entire industrial segment which brings immense benefit to both industry and end customers.

Conclusion
All observed and realized, adoption of digital transformation is not as easy as it looks. There are numerous challenges like legacy systems and processes, end user's mindset and thoughts, new age technologies research before implementing in the system, and lastly the crucial concern of heavy investment. Transportation, travel and logistics industry should focus on the important aspect as they plan to embrace digital technologies.
It's not always necessary that transformation would do justice to the business and bring benefits, the adoption might do more harm than good. Thus, TTL companies need to evaluate and assess their latest technological needs, customers' expectations and the budget to implement digital transformation.
Finoit Technologies is a renowned mobile app development company providing custom software development services and IOT application development services. We have developed over 450 mobile apps, and have assisted many solopreneurs in their journey of startups by functioning as a tech partner and rolling out their product ideas. For questions/queries, you may write to us at [email protected]
Book a Free consultation
Drop in your details and our analyst will be in touch with you at the earliest.
USA
6565 N MacArthur Blvd, STE 225 Irving, Texas, 75039, United States