Digital Transformation: Are You Ready for It?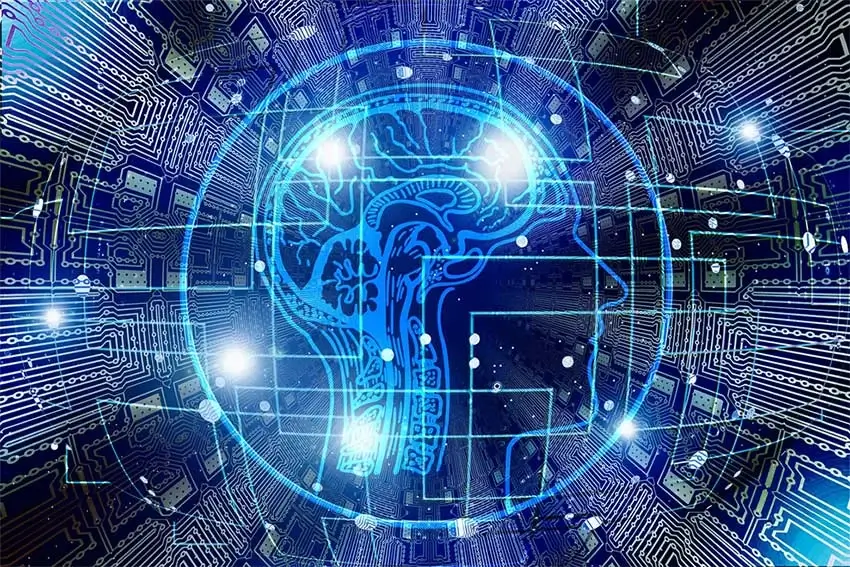 Change is imminent. Yes, there is a wave of disruption. What we saw yesterday is history today! Somewhere past technology is breathing its last and new technology is emerging every second. But how have we come this far? Was it the need, or was it the want? In both ways, business was modified with transformation. And not just any transformation but the very prominent 'Digital Transformation'.
Leadership believes and understands that good is now not good enough and the era demands more than usual. Take any sector and the answer comes clear. Winning and losing is happening faster than ever. To thrive in the industry, to cope with the technological changes, how far have we come! Everything is tried, and tested but is there anything still left to explore?
Having its impact on almost all the industry segments, the paradigm shift in the manufacturing industry is quite adherent. The manufacturing industry is one of the industries which moved rather slowly from an enterprise-wide ecosystem towards digital transformation. It is accelerating digital adoption to optimize, modernize and automate. The driving factors were somewhat like any other industry that to digital transformation. More and more companies are not just selling products but also placing themselves in the market to be future secured.
The manufacturing industry is a broad industry with giant multinationals and smaller manufacturers. The industry is diverse and evolving a breakneck speed. With the collaboration of digital transformation, the industry is recognizing its capabilities and working towards impacting consumer lives making it easier and less painful.
Manufacturing companies are using digital technologies to move from mass production to customized production. The belief is more towards understanding customer pain areas, creating a personalized solution that caters to customer challenges. Every customer is different and has a different need than that of other customers. Digital transformation advances a technological change that wires the disconnection between customers and business. The transformation brings immense opportunities to connect with the audience, penetrate even the niche segment, add to the economy and embrace technologies across the globe
Transformation sounds exciting, but it comes with challenges. Challenges pertaining to 'change', 'behavior', 'supply', 'communication', 'economy', etc.
Given these challenges, How is an industry ready for digital transformation? What are the inevitable changes that come with digital challenges? What makes your industry digital? The answer eliminates doubt and disseminates light to the solution.
Let's explore how a manufacturing industry can determine if they are ready for digital transformation. If
1) Brace the advancements: Digital transformation in manufacturing is now synonymous with Industry 4.0 adoption. Fulfilling customer needs require manufacturers to equip themselves with the latest technologies. By combining standard manufacturing and industrial practices with latest technological innovations, Industry 4.0 is opening new doors to productivity enhancements.
The major aspect of moving towards transformation is to look if you are ready with the latest technological advancements. Technology including Advanced Analytics, Machine Learning, the IoT, Cloud Computing and Human-Machine Interfaces builds a strong base to get going with the transformation in the industry.
Having a detailed provision of technologies understanding preaches unknown benefits. The advances are reliable and come with lower cost, allowing them to be used within growing industrial applications. Manufacturers of all sizes can enjoy and sustain the opportunity by embracing the right technology mechanisms for transforming digitally.
2)Put yourself in your audience's shoes: You have decided to transform into digital, but what makes it essential to understand here is 'Your Audience'. You might love transformation, but it could not hold true to your business. The goal here should be to entwine business vision with the choices of customers. It's important to assess overall opportunity and gain solid understanding.
The customers today do not entertain one product for every need. With the transformation in place, consumers are connected to the industry via social networks, customer interactions, and data analytics. They want their needs to be fulfilled without any hassle and in due time.
Consider the example of auto manufacturing industry. The vehicles are now promoted to customers as per their need. Technology is accommodated with customer needs and whatever expectations are set by customers are being equipped in the vehicles. Talk about color, Wi-Fi, interior, driving experience etc. All are done even on small volumes- All to keep a customer happy.
3)Smart factory calls for a holistic strategy: Building a Smart-factory calls for a process that combines leadership, governance and strategy. Digital transformation starts with a change in technology, business models, and processes.
The power to celebrate digital transformation lies in the minds of intelligent leadership. The leadership looks after several prerequisites that must exist before undertaking digital transformation projects. Various aspects are taken into consideration. A few of these include:
a) Understand organization's current digital profile
b) Identify factors driving development
c) Identify barriers preventing digitalization
d) Identify capabilities essential to increase digital development
e) Develop a digital capability improvement plan
To bring the transformation in place, the leadership should possess a clear strategy, understand the path for achieving growth, and have the people and technologies in place to support digitalization to embark on an epic journey.
4)Strike the Right Alignment: Manufacturing is changing —digital transformation is taking hold on today's growth-minded manufacturers. The productivity is increasing due to less distance between the manufacturers and end consumers. However, one must decide if the transformation is evolving as per the business goals or not!
Is the transformation being planned and in process of execution aligned with the business vision and mission? Is it something that could help generate the expected ROI?
The best way to have answers for these questions is by assessing the overall business goals and knowing what objectives to achieve in the short, medium and long-term.
5)Identify the change agents: Going digital has its own benefits in the manufacturing segment. It gives industry end to end transparency, understands consumer needs, brings customized products in the market and follows a drilled down approach to all markets.
However, who are the change agents who would work on the transformation in the industry? It's your employees. Transformation relies heavily on the employees of the manufacturing industry. Before planning for transformation, there is a vast need for analyzing the assets of the manufacturing industry. It's the well digitally skilled employees who would be taking care of the entire transformation. And not just transformation but the after-transformation look-out.
To bring speed in the transformation, the industry might need to invest in training current employees, forming strategic partnerships with technology providers or hiring new employees with the required skill sets.
Takeaway
Manufacturing industry being a versatile giant holds immense opportunity and scope to explore, and innovate. Be it a small manufacturing industry or a fast forward moving large industry, everyone must have had the thought of going digital – from smart manufacturing capabilities to becoming fully integrated digital corporations.
Once the transformation is completed and implemented in the system, there is no way you can stop the success that leads to the growth of not just organization but also the economy. You can connect with our experts to know how to leverage the digital power for transforming into a new-age business enterprise. Finoit Technologies is a dedicated partner to many businesses across the globe, assisting them by providing quality digital transformation solutions.
Book a Free consultation
Drop in your details and our analyst will be in touch with you at the earliest.
USA
6565 N MacArthur Blvd, STE 225 Irving, Texas, 75039, United States