Bitcoin-The Digital Currency: Boon or Bane for Enterprise Mobility?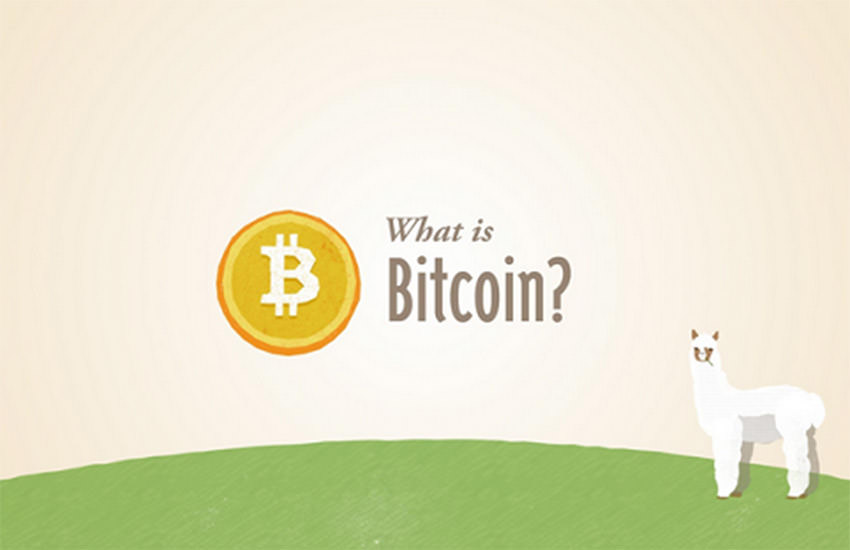 Since long, currencies have been playing a dominant role in shaping up the economy of nations worldwide. Things however often go haywire, for example during recession or in a retarding economy where increased prints of paper money by governments may result in lesser worth of each note with respect to a precious metal. This is exactly where Bitcoin (BTC) comes into effect as it manages monetary transactions independent of any central authority. Whether it is really a boon or a bane for enterprise mobility in the long term is an important questions that needs further inspection.
What is Bitcoin?
It is a decentralized virtual currency which can be transferred promptly and securely between two users located elsewhere in the world. You can consider it as electronic cash that can be utilized to pay for products or services, etc. It is also called as a cryptocurrency as it uses peer-to-peer cryptographic technology to create and manage transfer of money. The open source Bitcoin P2P network produces bitcoins and takes care of all the bitcoin transactions. It is created by a process called mining, where people compete with each other to solve complex math questions. The winners gets 25 bitcoins after every 10 minutes.
How to use Bitcoin?
Bitcoin is just like a mobile app or a computer code that comprises a Bitcoin wallet that enables the user to exchange bitcoins (the virtual currencies). To use Bitcoins, the process is as follows:
To spend a Bitcoin, the user uses a secret key to broadcast the message of passing the coin to the other person.
The open source Bitcoin software validates the originating source.
It also attaches the ownership of the transferred coin to the payee.
The recipient can then pay the Bitcoin to some other user, and the cycle continues.
Bitcoin Wallet
To pay through Bitcoins, you first need to install a Bitcoin wallet app (or client) on your desktop or mobile device. Alternatively, you can also use cloud-based web wallet. Next you need to sign up with your Bitcoin wallet provider that will in turn generate your Bitcoin address. You can share this address with others to enable them pay you through Bitcoin and vice versa.
Mobile Bitcoin wallets can fulfill an assortment of enterprise mobility tasks. They can let you to purchase items in physical stores that accept this virtual currency. The usual methods could be to scan a QR code or using the tap-to-pay based Near Field Communication (NFC) Technology. Similary, web wallets let you to use Bitcoin from any browser on a mobile device or desktop.
Enterprise mobility and Bitcoins
The payment network has helped myriad enterprises in spreading their businesses remotely, especially in the places where payment through other sources is not permissible. Some of its useful implementations may include using them as mobile wallets, for disbursing salaries to employees, to pay for mobile VoIP services, buy products from ecommerce portals that accept bitcoins, to book hotels, flight tickets, etc. The innovative digital currency has been gaining popularity among a thick of retailers as well.
Security concerns
With Bitcoin payment, users get complete hold of their transaction as it leverages the mechanism of private and public key. While the owner can distribute the public key openly, it is only the recipient that can decode the encrypted information using a private key, making it a secure affair. Moreover, all the data related to Bitcoin transaction is available for verification and real-time use through the block chain, which is a public ledger and contains the record of all the transactions ever performed.
The glitches
Introduced in 2009 by an anonymous Japanese developer under a pseudo name Satoshi Nakamoto, Bitcoin is the most valued cryptocurrency in the world, with the total Bitcoins (BTC) in circulation till date being above 12.4 million that equals more than 1.6 Billion USD. However, despite all the strict measures it uses to secure transactions, the currency it seems is losing sheen in the world economy mainly due to the recent few incidents that have put a question mark on its future.
In the first of these unfortunate happenings, the biggest Bitcoin exchange Mt.Gox lost around 8500,000 coins in December 2013 due to its faulty computer system being hacked. The company has now filed for bankruptcy protection. About 4,400 bitcoins (equivalent to 2.7 million USD) were stolen from the escrow account of Silk Road, the underground website endorsing online black market in Feb 2014. The latest of such incidents took place in March 2014, when Flexcoin, the Bitcoin bank was attacked and robbed of all coins in the hot wallet, 896 BTC to be precise, that amount to around 600,000 USD.
Future of Bitcoin
Despite such unfortunate incidents that have shaken the Bitcoin economy, the digital currency is here to stay for long as was postulated by Barry Silbert, the Chief executive of Second Market. In a MarketWatch discussions on the topic "Bitcoin: Boom and Bust", he said, "The banking system has come to the realization that digital currency isn't going away". However, chances are ripe that instead of Bitcoin, some other digital currency may surface, just like Friendster was overpowered by Facebook, said, Todd Horisson, from Minyaville in the same discussion. The need for Bitcoins is hence to recheck the security measures and infuse more stiff and intrusion proof transaction processes in order to make way for a brighter future ahead in the field of enterprise mobility.
To conclude, Bitcoin has been a widely popular virtual currency across the world owing to its decentralized nature. It is not controlled by a central bank, is faster, cheaper and secure. However, considering recent few events of Bitcoin theft in a major Bitcoin exchange, Bitcoin bank and an underground website, the security measures it seems have taken a back seat. The need thus arise to introduce better transaction methods using the digital currency in order to assure its bright future amidst small and big enterprises. Else, it may well be overshadowed by another digital currency. In anyway, the trend of digital currency is here to stay for long.
Finoit keeps a penetrating eye on the emerging technology trends the world over. We are quite capable of developing quality mobile apps on the lines of mobile and web wallets that could assist users in speedy, cashless transactions online and in real-life shopping destinations.
To know more about our services in the widely craved mobile application development  domain, feel free to contact us at the earnest.
Finoit Technologies is a renowned and respected mobile app development company providing Mobile and Web app development services. We have developed over 450 mobile apps, and have assisted many solopreneurs in their journey of startups by functioning as a tech partner and rolling out their product ideas. For questions/queries, you may write to us at [email protected]
Book a Free consultation
Drop in your details and our analyst will be in touch with you at the earliest.
USA
6565 N MacArthur Blvd, STE 225 Irving, Texas, 75039, United States