Top 8 Apps Small Businesses Can Use to Increase Efficiency and Bottom-Line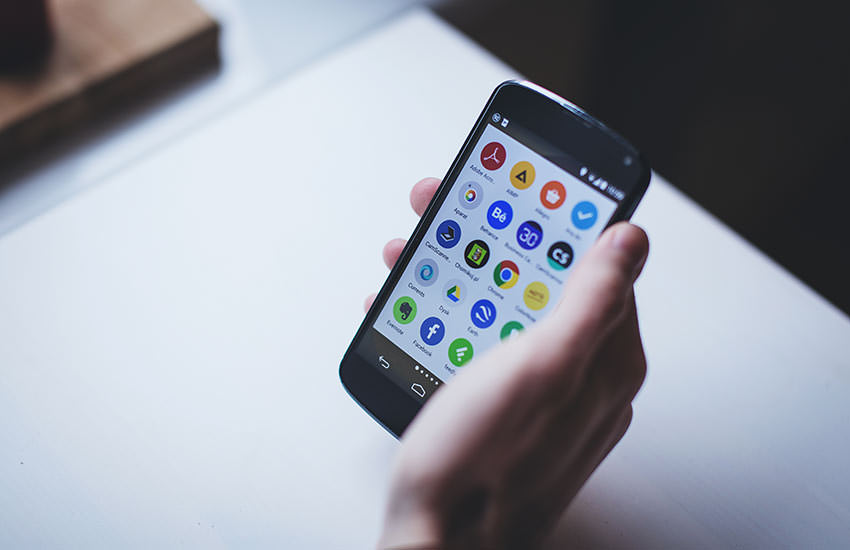 Small business owners need a little bit of help that can ultimately mean a lot. A person might think that running a small businesses is simple because its "small". Well, they may only have smaller projects, less employees and less things to consider in general, but small business owners also have very few resources, so they must do many different things on regular basis.
A lot of people need you each day and you have to organize yourself properly to be able to achieve everything you want and make your business profitable. Apps are becoming more powerful and prevalent and this is why entrepreneurs running small businesses can rely on them when growing their business. Here are 8 apps for small business owners that can either help increase efficiency or bottom line of the business in some way or another.
Evernote
Problem : Being an entrepreneur you have to handle lot of things like taking notes of important things, creating a to do list, reminders, keeping track of storage space and much more. Do you wish you could handle all these things from one single place without wasting time and energy?
Evernote is an evergreen app that many small business owners use. Your day is long and filled with many things you need to remember including meetings, schedules, deadlines, negotiations etc. Evernote removes the need for having to remember all of these things, as it will do it for you. With this app you can put all tasks, to-do lists into one easily accessible place.
Besides keeping track of all your daily tasks you can also write down your ideas and save them, so that you can work on them later on, without risking forgetting them. It is truly amazing how many people use it and how much it helps.
RescueTime
Problem : Are employees honest with their time management or they are pretentious and wasting time?
If you feel like you or your employees are spending too much time on distractions such as social networks, online shopping, YouTube etc. RescueTime can help you find out exactly how much time you and your employees are spending on these distractions. If you get the premium version you can even block sites you think necessary and even track someone's offline activity. What's even better is that you can set notifications that tell you when you have spent too much time doing something meaningless. This app is great for analyzing productivity and improving it as well.
Expensify
Problem : Almost every small business faces the problem of calculating and managing expense. With no or little experience in managing finance most entrepreneur waste their time and energy on these things. But at the same time they can not overlook it.
One of the toughest jobs for every small business owner is to calculate expenses and manage them. For entrepreneurs without much experience this can be quite tricky and confusing, but at the same time an important aspect of business that cannot be overlooked. With Expensify tracking your business mileage and expenses will no longer be a problem and users can even scan and upload bills. When you or your employees make any business expenses, they can be simply uploaded with one button click and at the end of the month you will be able to see your numbers more clearly.
Pocket
Problem : Internet is a distracting place and we find so many interesting things on it but do we get the time to read every interesting news right away? If you are a business owner you have thousands of things to do and how long will you keep on bookmarking the stuff you found interesting.
How many times did it happen that you find something interesting during your everyday work, but don't have the time to focus on it straight away? If you want something simpler than Evernote, then maybe you should use Pocket to save articles, videos or anything else you find interesting and go through those things later.
Google Drive
Problem : You have piles of files that captures your company data and you want to share this data with all employees of your company. Do have enough storage space for all this data? And are you sure that all the data will remain safe and secure?
Probably one of the best inventions for small businesses is Google Drive. This app allows users to endlessly edit and port files from smartphone, tablet or PC. Besides the fact that this app is a completely featured office suite, it also serves as a cloud storage space that allows you to store files virtually. But, there is more. Google Drive also gives the option of collaborating online from multiple locations and share files amongst team members with a history feature that lets users see latest activity, uploads, edits or downloads. With this free App collaboration in your small organization will be much better.
Basecamp
Problem : If you are in a business you must feel the need of managing all projects from one single tool be it sharing file, chat with team, work progress tracking or collaboration.
One of the most popular project management apps and arguably the simplest to use. The whole interface of Basecamp is intuitive and streamlined, and gives you the ability to attach files, make checklists, chat inside projects, invite someone for collaboration and keep track of your progress. This app truly has amazing features that give you different options for using it. This is why many people use it in different ways, but they all agree that it's incredibly useful. Organizing your small business with Basecamp is simple and efficient, and it pays per user, meaning that you won't have to pay much.
Slack
Problem : Do you ever feel the need to chat with your employees privately without the risk of information being shared? Did you ever wished that you could share the data with your employees securely?
Slack is an app that makes communication between people in an organization more effective. Through it, a user can search and filter in order to find what he or she needs. It allows creating individual channels for anything in particular, articular clients, projects, cleaning schedule, anything really. It's a free app and the notifications can be customized to suit the user's needs.
Square
Problem : Do have online business that required acceptance of credit card payment? Do you wish that you could handle all the payment stuff through your smartphone?
If you depend on accepting credit card payments, then Square is the right thing for your business. It is very accessible and free to use. You only need to install the app on your tablet or smartphone and you can accept credit card payments via the plugin processor of your device. However, Square will charge you 2.75 % of each transaction, but this is a lower percentage than most credit card processing services have. The number of transactions on Square keeps growing and this is a clear indicator of how useful it is. So there you go, if you have any other useful app to add, feel free to comment and share your experiences.
Finoit has developed over 100 Ecommerce sites and marketplaces, and over 50 mobile commerce apps. For any question or requirement, please contact us on [email protected]
Book a Free consultation
Drop in your details and our analyst will be in touch with you at the earliest.
USA
6565 N MacArthur Blvd, STE 225 Irving, Texas, 75039, United States