Top 5 Ways AI (Artificial Intelligence) Will Affect the Ecommerce Industry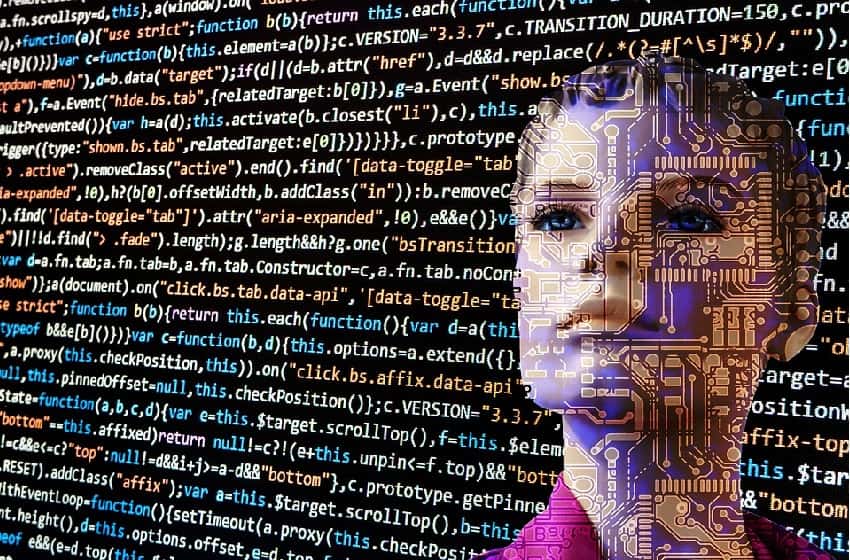 Among many emerging technologies, one of the most interesting ones is AI. Its potential exceeds everything anyone could ever expect. This is made possible by numerous technological advancements, as well as the increase in the computing power now accessible to a high number of IT businesses. Some people, like Elon Musk, see AI as a potential danger to the human kind, but those predictions are decades in the future.
For now, AI development is going to help improve business processes in various industries, one of them being the ecommerce industry. Let's take a look at several ways in which AI is going to affect the ecommerce industry.
Personalization
Personalized shopping is essential for ecommerce business growth. This is something that is greatly going to improve with the development of AI. Even though big data is gaining a lot of popularity, it is necessary to perform data analysis. This process is not completely automated, and requires manual labor.
In the near future, it is quite likely that AI is going to analyse data and offer a completely personalized experience for every new customer. As various data is collected about shoppers, when they come back to the ecommerce store, they will be greeted with items they are actually going to like.
This is already being done, but with some RAW collected data that is not processed with AI. It is going to make the whole process much more effective, making the user experience much better.
Increased sales
Achieving a higher number of sales is one of the goals that every ecommerce business wants to succeed in. Now, there are plenty of websites such as Amazon and eBay, that are relying on their own techniques to make this possible.
However, with the further development and implementation of AI, this is going to be a much more effective process. The AI will have all the necessary data from the purchase history to create incredible upselling offers, while still keeping the profit of the business high.
Image search with outstanding precision
Image processing is moving forward fast. A form of AI technology implemented in Tesla is capturing images and utilizing it for self-driving features, sharing it with their entire network of vehicles. It is only a question of time before a person is going to be able to enter the image of the clothes he or she likes, and precisely similar results are going to be presented to that person.
This is going to make the shopping experience a more pleasant one. Also, the profits of the ecommerce company are going to skyrocket, as they are going to offer exactly what the customer is actually asking for.
Better merchandise management
Amazon is already using advanced algorithms for managing their goods across the country. These steps were taken in order to make the Amazon Prime service functional. According to the data collected, Amazon is now not only able to store the right merchandize in the right locations, but predict what changes regarding order numbers are going to occur. All this enables "Anticipatory" shipping, speeding up the delivery times of the service.
This is only the beginning. In the coming years, we can expect this process to be taken over by AI, making it easy for all ecommerce stores to lower their delivery times and provide better service to their customers.
Voice shopping assistants
Voice is already becoming important in everyday life experiences. We can only predict what the future uses of it are going to be. But, as Amazon is investing hard in Alexa, there is a high chance that you are going to be able to make a purchase by talking to a device.
With simple words like: "Show me the new fall collection", you will be able to see items on your TV and tell the AI what purchase you would like to make and in which way. Not to mention, Amazon Prime subscribers can already utilize this feature, but the technology is still new, and it is yet to improve in the future.
This sounded impossible only a couple of years ago, but as voice control is going forward fast, it is a plausible option that might enter the ecommerce business in the future.
These were 5 different ways in which artificial intelligence is going to affect the ecommerce industry. Generally, it means that customers are going to have a much better experience with online shopping, whereas businesses are going to be in a much better position to make a higher number of sales.
We can only sit back and wait, but one thing is clear, AI will certainly make some groundbreaking changes in the future.
Finoit Technologies is a renowned mobile app development company providing custom software development services and IOT application development services. We have developed over 450 mobile apps, and have assisted many solopreneurs in their journey of startups by functioning as a tech partner and rolling out their product ideas. For questions/queries, you may write to us at [email protected]
Book a Free consultation
Drop in your details and our analyst will be in touch with you at the earliest.
USA
6565 N MacArthur Blvd, STE 225 Irving, Texas, 75039, United States