The 6 Best Ecommerce Platforms for Small Businesses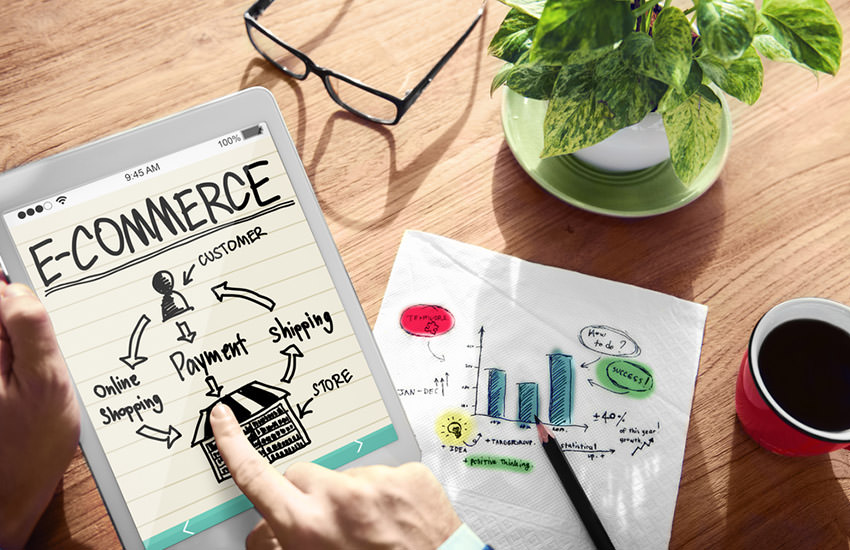 Every small business around the world is looking for a way to achieve growth. One of the best ways of doing so is through the online world, as most people have shifted towards online shopping. The whole trend of online shopping is only going to increase, which makes having an ecommerce store an essential part of your business growth strategy. These are the six best ecommerce platforms that you can rely on to create your own online store.
Symphony Commerce
This is a software-as-a-service platform that was created for all businesses, big or small. It offers easy organization of the online selling process, making it much more functional, faster and better in every way for both the business and its customers. The easy functionality ensures that you do not need a specific IT team within your company to keep the store running.
However, keep in mind that this solution is intended more for those who have already been running their business for some time. For those who are starting from scratch, there are some other solutions that might be a better choice.
Squarespace
This is a perfect platform for those who want to work independently and run their own little online store. There is a variety of templates available that give you the option of customizing your website without any coding knowledge. Managing your inventory and adding an endless amount of products is supported by this solution, but the only drawback comes down to poor SEO customization and the absence of a CRM solution.
Magento
This is a platform favored by a variety of different businesses, as it is incredibly scalable and can easily support your needs, no matter how fast and how much your business grows. Another positive thing is that it is completely open source.
Additionally, there are many open source extensions that are going to give you a detailed insight into how customers are behaving on your website. However, keep in mind that creating and running a website on this platform will require professionals who are going to take care of this part of the business for you.
CommerceHub
This is a perfect solution for mid-sized businesses, but also for those who are starting out. This platform serves to connect suppliers and retailers. By easily finding a supplier, you are going to be put in the position of a middle man, who is going to connect suppliers and customers. Make sure that you have a great sales funnel planned out, since this is going to help you reach out to more suppliers more easily.
Drupal Commerce
This ecommerce platform is quite unique, as it is entirely built within a content management system. The platform is completely customizable and it offers an abundance of features. An important thing is that it is aimed at smaller businesses that are ready to seriously invest in their growth, because this solution requires professionals who will take care of all online store setup and maintenance tasks.
Shopify
This is a very popular platform used by over 100 thousand people around the world. It is an all-in-one platform and is quite easy to setup and use. There is no need for any coding knowledge, which is great for businesses that want to save on their budget. What makes this platform interesting is its own app store, which has a variety of free and paid extensions and plugins. These apps offer a wide range of functionality improvements.
These are some of the best ecommerce platforms that you can use for small business growth. Take your time to do some research and explore these platforms; it will allow you to find the best solution for your needs.
Finoit is a technology consulting company providing services in E-commerce development(Web and Mobile apps), and has developed over 30 companies in implementing their E-commerce strategies via online stores, marketplaces and digital marketing initiatives. For any query/consultation, please write to us on [email protected]
Book a Free consultation
Drop in your details and our analyst will be in touch with you at the earliest.
USA
6565 N MacArthur Blvd, STE 225 Irving, Texas, 75039, United States