Top 5 Latest Trends in Mobile App Development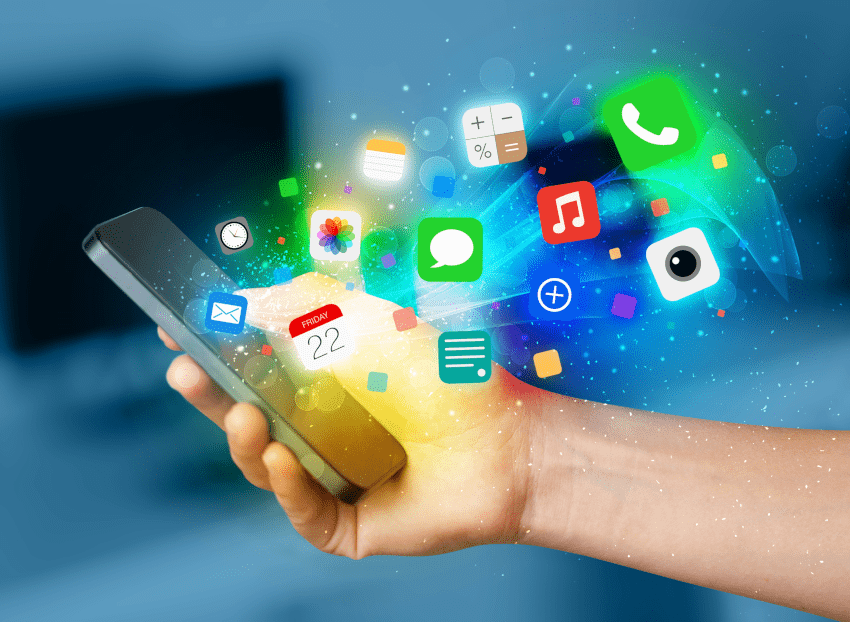 Do you know someone who doesn't use a smartphone today? That's right, these little helpful gadgets have become an unavoidable part of our lives. From alarm clocks in the morning and daily music refreshments, to the ease of communication and on the go entertainment, mobile devices are our daily vice.
At this point, more than 2 billion people across the world own this digital peace, not to mention how many times per day they use it. Hence, smartphones and applications are here to stay and they can only get better. However, when it comes to apps, the upcoming trends will definitely change the game.
The more we get to experience the luxury and simplicity constant app developments provide, the more we are inclined to discover and download more. While some application trends will remain for years to come, there are others to watch out for in this and the following years, because they just might surprise you.
The Latest Mobile App Development Trends in 2019
1. Virtual Reality
Can you remember all the buzz about Pokémon Go? Whether or not you find yourself a fan, everyone has to admit how cool this app actually is. With over 500 million downloads, application developers finally realized that virtual reality is the key and the next logical step to engage the audience. In fact, it is predicted that augmented and virtual reality will grow to $150 billion by 2020. Exciting, right?
2. Artificial Intelligence
The industry just can't say no to AI startups, so what do they do – they invest. Did you know artificial intelligence investments for 2017 grew by 300%? Well, we are glad they did because 2018 brings a lot of interesting technologies that claim it will change the way we perceive the current technology. And, how couldn't it be so when the bought up startups were acquired by most popular companies such as Google, IBM, Facebook, eBay, and others.
3. Cloud-Based Apps Will Rise to the Occasion
As much as smartphones became an integral part of our lifestyle, the same is slowly starting to apply for cloud-based systems. This year, the cloud left some room for mobile applications which is great news, considering that now, applications don't have to smother the internal memory, yet draw data from a cloud. Even better, the Cisco research predicaments claim that, by 2019, 90% of total mobile traffic will be safely stored in the cloud.
4. Security Check in Apps
Another one of the long-lasting trends is always security, especially in mobile apps. Unfortunately, 75% of mobile apps do not pass the basic security test. The reality is that hackers will always find a loop to crack and exploit, but this doesn't have to present as a problem for those using some of the JavaScript frameworks. This supports designing and developing a secure mobile app, but still, security will continue to be one of the negative trends in the future.
5. Portable Gadget Accessories
We already have the Apple Watch Series people went crazy about, not to mention the Fitbit Flex and other interesting accessories. According to IDC Forecast, the wearables shipments will reach 213.6 million units worldwide in 2020. This includes watches, wristbands, and eyewear gain traction. This is one of the quite promising arriving trends, so be on the lookout for wearable upgrades.
That's all for now, but that doesn't mean that more unique mobile trends won't pop up. Applications are improved each day and new ideas constantly lure everyone's attention. We just have to see what will be the crucial app for our smartphone, but one thing is for sure, all of these upcoming developments seem like an inevitable necessity.
Finoit Technologies is a renowned mobile app development company providing web development services and iOS/iPhone app development services. We have developed over 450 mobile apps, and have assisted many solopreneurs in their journey of startups by functioning as a tech partner and rolling out their product ideas. For questions/queries, you may write to us at [email protected] for any query or requirement you may have related to hiring of freelance mobile app developer
Book a Free consultation
Drop in your details and our analyst will be in touch with you at the earliest.
USA
6565 N MacArthur Blvd, STE 225 Irving, Texas, 75039, United States