Sprucing Up Your Mobile App Marketing Campaign for Juicy Outcomes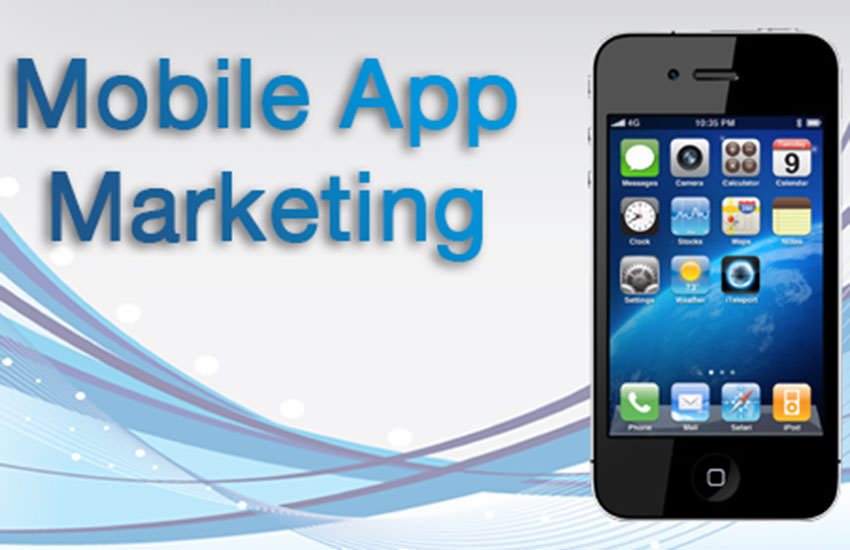 With due credit to the rising demand of smartphones, it's now a ubiquitous truth that Mobile apps are the next big thing to smite the biz world. The improvised version of web apps with their own svelte and short appearance have received head turning response form a heck of enterprises across the globe. Not surprisingly, their existence would continue to enthrall big brands as well as SMBs in the forthcoming times as well.
However, not all who foresee exponential business gains through this vibrant trend are able to bear the fruits, unless they really kick off a dynamic mobile app marketing campaign and develop a 'Go and get it' attitude among the users. Below are some useful tips and tricks that you can utilize to expect juicy outcomes in this regard.
Mobile app marketing: A brief introduction
There are many challenges in building an app but you cross that, launch your app and right from the time your mobile app gets entry into app store, like Google Play Store, Apple App Store, etc., you may start expecting miraculous responses from app users in terms of positive reviews, cool ratings and maximum downloads. Things are not that simple though; while building an app using an offshore company or remote iOS developers or remote Android developers is easier, it really needs you to do something exceptional to enthrall the mind of the users and for that you need a killing mobile app marketing campaign. The ingredients to a pulsating campaign may include devising win-win marketing strategies, up-to-the-mark app store optimization, and allotting the budget as per the intensity of your campaign.
Strategies
Some cool strategies for a vivacious mobile app marketing campaign on your way to monetizing the app:
The Smart factor: Before you initiate the campaign, be damn sure that your app is smart enough to be installed on user's smartphone. Try to fix the development or designing anomalies, if any, prior to its publishing.
Care for compatibility: The number of app users depends much on its visibility extent. Hence make sure to introduce it for maximum mobile devices (smartphones, tablets, iPhone, iPads, etc.) and OS versions (Android, iOS, Windows Phone, etc.), though not all at once, but from time-to-time as the response comes.
Be original: Make sure that the app projects original idea for whichever field it is meant for, whether to travel & tourism, healthcare, media & entertainment, business or games, etc.
Attract users: There has to be a motivation for the users to download the app instantly, probably a discount, promotional offer or cheap in-app purchases, etc. could do the honors. After all we all love getting things free of cost!
Manage space: even if it is a free app but consumes much of the space on user's smartphone, it could backfire. So make sure to optimize the app size to as much extent as possible.
App store optimization: The new trend akin to SEO for websites, which is rapidly catching pace among the ardent app developers. Be sure to make the most of it. Want some tricky tips on it, let's move on!
App Store Optimization (ASO)
General browsing to search for mobile apps score higher over almost any other method and this where, the App Store Optimization comes into effect. As you embrace this technique, Chances are brighter for your app rank better in the search result of app stores. Some important points for ASO include:
Catchy Name: As they say, "A girl born beautiful is half married" or "Well begun is half done", very much similar holds for mobile apps as well. Just come up with a unique name/title and your app may get much more installs as compared to others in the same category.
Crunchy Keywords: Sit with experienced professionals, use effective tools, do whatever you can, but make sure that you shortlist some really effective keywords to promote your app.
Deadly description: The first line of the description itself says it all for your app. Need us to tell what you must do the next? Moving ahead, the entire description part tells the story of your app. So utilize those 4000 characters to create the best possible background for your app.
Spread the buzz: Now that you have melted enough of your sweat on the app store, the time is now to speak out of your baby to the world. Approach whatever you can – social media, review websites, forums, etc.
Creative Content: Deploy your content team or hire content writers to promote the app through ads, articles, blog posts, press release, etc. A good content could well depict your app in good light. To the contrary, weird content could backfire, so be alert.
Screenshots & Videos: Both play effectual part in making the users aware of your app.
QR codes: Let your users to download your app through QR codes.
Paid advertisements: Post the ads to your app on relevant websites.
Use your own sources: You can also promote it through another app of yours by showing it in between.
That's not it but still good enough to make your targeted users aware of your app. Once it reaches out to them, just keep your fingers crossed and keep waiting for their response. Hopefully the app would do well, don't worry!
Budget for Mobile App Marketing
As for the investments for marketing your mobile app, you definitely need to have a fixed budget, whether small or big, depending on the way you wish to promote it. Some effectual fields where you can leverage the allotted money may include:
Research team: Hire a research team to get valuable inputs about your projected app prior to its development.
Platform: Select a feasible mobile app development platform.
Development team: Hire smart and experienced developers.
Marketing team: Hire a productive marketing team at your end for app promotion.
Sponsored ads: Pay for PPC ad campaigns that could show your app in the sponsor ad section on search engines.
Bottomline
You may build an app with various types of app development tools, marketing your mobile app needs loads of considerations; singling out even one of them could prove to be detrimental to the popularity among potential users. A lot of effort go to persuade a user to see, and install, your app, and making sure that it does not get uninstalled. Effective marketing strategies, efficient ASO and proper budget allocation could hence act as the deciding key to the success of your app.
Finoit is a key player in mobile app development and ahead of that, helps its clients to promote the app with the best marketing approach. Be it to devise fruitful strategy or to perform the apt app store optimization, the company puts it best foot forward for the same.
Finoit, a software development company that helps startups and SMBS build great software and mobile apps has extensive experience in building secure and scalable mobile apps. For any query or to discuss your requirements, feel free to reach out via the form below!
Book a Free consultation
Drop in your details and our analyst will be in touch with you at the earliest.
USA
6565 N MacArthur Blvd, STE 225 Irving, Texas, 75039, United States