Don't Miss the Definitive Guide to Hire Web App Developers in India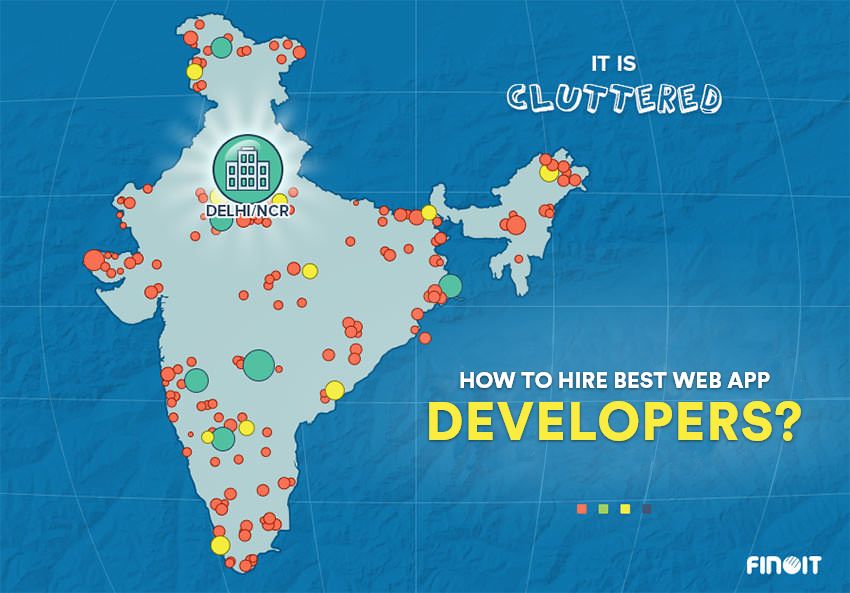 Have you ever tried searching for a web developer in India and felt like you were lost in a maze of endless options and wondered how to hire a good web developer? You're not alone. In fact, according to a report by NASSCOM, India's IT industry is projected to grow at a rate of 7.7% to reach US$194 billion by 2025, with so many companies claiming to be the best, it can be overwhelming to find a reliable team of developers who can deliver high-quality work at an affordable price.
But let me ask you this: have you ever considered the benefits of working with Indian developers? From cost saving to a vast pool of talented developers, India has emerged as a powerhouse in the global technology industry. The trick is knowing where to look and how to make the right choice.
In this guide, we will show you the best ways to find the good web developers from India, who are going to get the job done just as well as local developers would while saving 50-60% on cost as well. And once you have understood how to identify/locate, there are best practices to follow so that you are not fooled out by web development companies in India.
So let's get started and discover how you can find the top web development companies in India and reap all the benefits they have to offer.-
The online world is your Friend
The quest of how to hire a good web developer ends here, as numerous platforms for finding individuals and teams of freelancers have started counting millions of users. Let's take a look at the places where you should start searching for the right developers from India for your project.
Upwork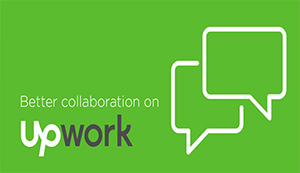 It is the biggest freelancing platform in the  world, meaning that you can find the best  web developer on upwork. At the end of 2015, two major freelancing networks were joined to form the network, which counts millions of freelancers around the globe. It is a perfect place for conducting your search, especially when you take into account that all freelancers are rated by their previous clients.
Clutch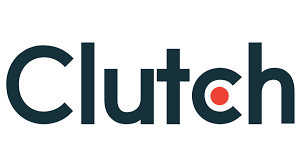 It is a go-to platform for businesses seeking exceptional service providers, including web development firms. This platform streamlines the search process by allowing you to filter companies based on their location, industry expertise, and client feedback. Whether you're looking for top-notch web development companies in India or beyond, Clutch.co offers an efficient and reliable solution to help you find the right team for your project.
GoodFirms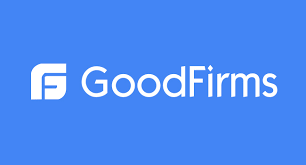 GoodFirms is an online directory that provides a comprehensive list of web development companies in India, giving you the option to filter the search results by their proficiency, client ratings, and feedback. This allows you to easily find the best-suited service providers for your project requirements.
Toptal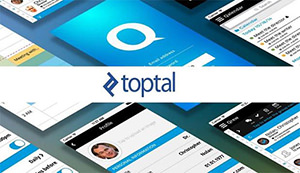 This freelancing platform is becoming increasingly popular because its goal is to test the freelancers and employers. The idea behind the platform is to showcase truly professional freelancers, so the employers have nothing to worry about when it comes to their quality. This is a great option for finding a good team of Indian developers. Spend some time and take a look at some people's accounts, you will be surprised with the quality of freelancers on this platform.
Freelancer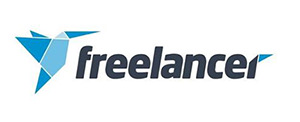 With over 17 million freelancers, this well-established platform offers an easy way to find freelance web developers. The competitive hiring process allows you to evaluate a developer's proficiency and determine the best price for their services. This platform provides a great opportunity to assess the developer's expertise and their ability to deliver the desired outcomes.
Project4Hire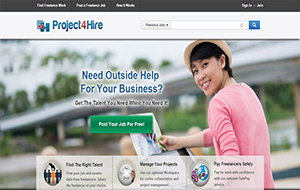 This is a great platform that is aimed at those who want to share their project information and start seeking people from all around the world. This is a great way to receive an abundance of offers from people around the world, and you can easily pick someone you think is right for your project.
Like with some of the above-mentioned freelancing platforms, you can see someone's past experiences as well. The platform is particularly rich with developers of different kinds, which makes it a great place to conduct your search.
FlexJobs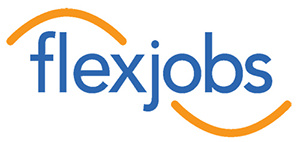 This is a great website where you can also post what type of job you are offering and the system makes sure to match the best choice for you. However, it is a better place for those who are looking to post long-term projects that would require a lot of working hours.
If your project is not quite big, a better option might be to keep looking on other platforms, but if your project is big, you can find quite a lot of applicants on this website, some of which are certainly representatives of developer teams from India.
LinkedIn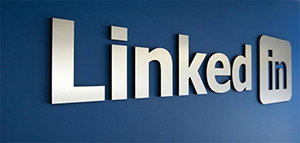 Many people consider LinkedIn a cool social media network where people share their articles and chat about business. However, it is a perfect location for finding the best developers from any part of the globe. What makes it great is the recently added ProFinder feature that enables you to look for people with a particular skill set from any geographic location in the world.
Additionally, people keep all of their business information on the platform, which will give you an insight into every tiny detail about the person you are trying to hire. You can also find companies and see profiles of each of their employees.
For example, you find a team of developers from India, and you know your project needs and what type of coders you require, so you can look at all their team members and review their LinkedIn profiles. There, you can find their education level, experience and any possible comments from previous employers.
This type of insight was impossible only a decade ago, but this network has allowed companies to gather different types of business information about a person they would like to hire. This will make it fairly easy for you to determine whether a team is capable of handling the project you have in mind.
Outsourcely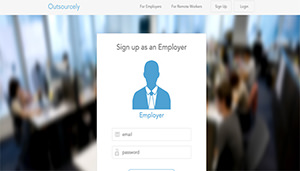 This is a new platform that is becoming increasingly popular. It is different from the other freelancing platforms in the sense that it is focused more on long-term deals between freelancers and employers or teams of freelancers and employers.
Its great for finding teams of freelancers from different parts of the world, and since people on this platform are looking for ongoing projects, it might be a perfect solution for your, if your project would take several months to complete.
It is a great solution for finding a team of people who are looking for long-term collaboration. Unlike other platforms, this one comes with support for a browser video, which is a great way of communication.
Wellfound (AngelList)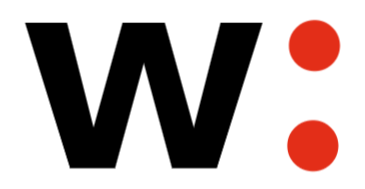 AngelList is an online platform that brings startups, investors, and job seekers together. If you're searching for web development companies in India that have experience working with startups, AngelList can help. The platform provides a comprehensive directory of companies with expertise in web development.
Give a Must-Try to This Ordinary to Extraordinary
Companies often forget that there are those who specialize in making the outsourcing process much easier. HR agencies are a great way of finding a highly competent and experienced team of developers from India. However, in this case you will have to spend some time looking for the right type of agency for your needs.
Also, the above mentioned platforms will only cost you your time (Number of responses sometimes can be overwhelming), but relying on a hiring agency is going to cost you money as well, which can quickly add up, especially if you have a big project in mind. The positive thing, though, lies in the fact that you have nothing to worry about, as the outsourcing company is already connected with good developers from around the world, and they will find you the perfect team for your project.
These are the best options that you have when it comes to finding a team that might be suitable for your project. However, identifying them as a perfect fit is a completely different task, as there are numerous things that you have to keep in mind.
The first goal is to find a list of potential teams that you are thinking of hiring. Even though this part of the whole process takes the most time, it is good to visit multiple platforms, rely on different resources and create a list of candidates that you wish to know more about. Let's take a look at the most important things that you should take into consideration before deciding who to start testing.
Time to Assess Before You Hire
Don't jump into hiring a web development team without first testing their abilities! Before you sign on the dotted line, it's essential to ensure that they have the skills and expertise needed to bring your vision to life. A great way to do this is by asking for their portfolio, checking their references, and even requesting a sample project to see how they work and what they're capable of.
Remember, as Bill Gates said, "The competition to hire the best will increase in the years ahead. Companies that give extra flexibility to their employees will have the edge in this area." So take the time to test their abilities and ensure that you're hiring the best team for the job. Let's take a look at some more ways of how to hire a good web developer.
Test project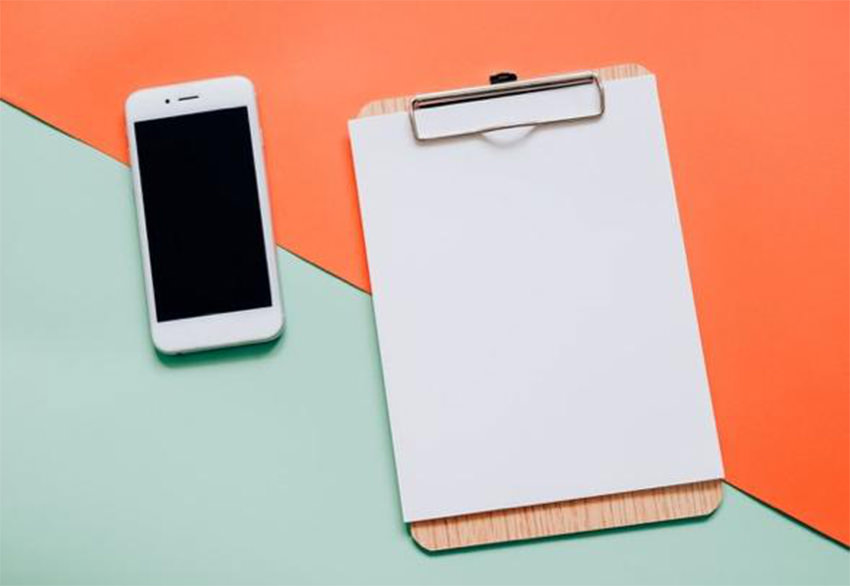 Providing a test project is a great way to screen coders you are planning to hire. However, the project should not be a part of the project you are planning to hire them to work on. It should be something more general, but complex enough for them to put in some serious effort. This way, you will easily see whether the team is capable of completing a task within a given time frame.
For example, if your project demands an application for iOS and Android, you could let the developers create an app that would integrate social media sharing features. This is not crucial for the functionality of your app, but it is certainly going to be one part of it.
However, you will be able to test their coding skills, as simple tasks should not take a long time to be completed. Additionally, you will get to see what working with this type of a team would look like and how good their communication is.
Don't forget that you should avoid wasting anyone's time, so make sure to offer payment for the test project, this will also avoid any complications in the final decision making process.
For such tests projects, followed are some key factors which play very crucial role in devising and evaluating the development teams –
You should be capable of devising the test project or must have helping hands to do it for you.
You should have a fair idea about the outcome of the test project, expected completion timeframes, accuracy level etc.
You must be able to evaluate that the candidate is not cheating i.e. instead of the real employee someone else is not attending the test process.
So how do you address these challenges?
To overcome the above challenges, one can deploy the following methods.
Perform Live testing sessions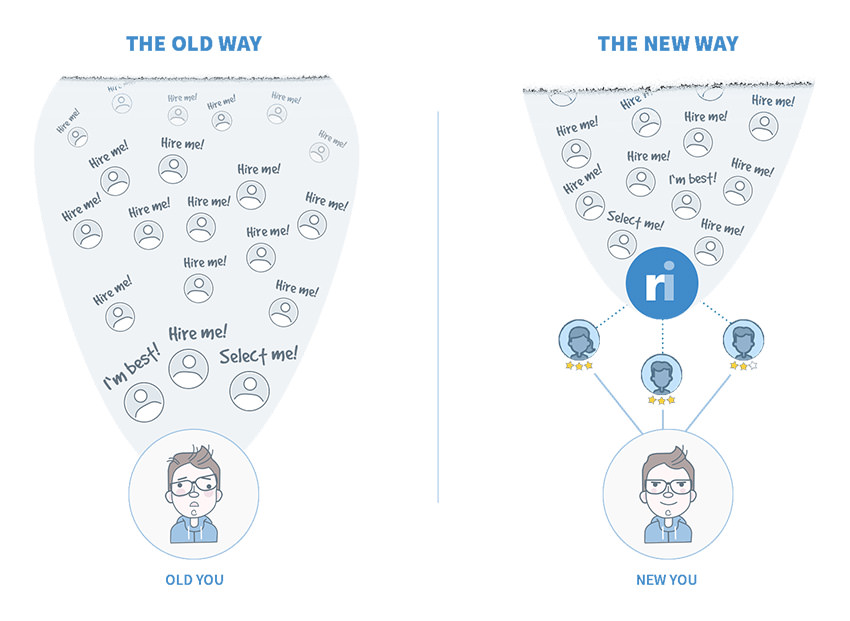 One of the most useful online tools is a Remote Interview platform, which comes with an abundance of features and ways to test a coder. This is a great way to see how capable a coder is, and it is also great for seeing how a coder approaches problems.
The platform comes with the following features:
Support for multiple programming languages
This is a great option as the platform is going to let you test different team members for different types of coding languages.
Preset tests or ability to make your own
This is suitable for candidates without prior coding knowledge, offering preset tests that assess a range of coding skills. You can easily access the metrics showing test duration and candidate scores.
To make the hiring process more effective, consider hiring a coder to analyze the results and identify the team with the best overall score. It's also beneficial to create custom tests focusing on specific areas relevant to your project.
This approach works well for most popular web development frameworks such as React, Angular, Vue.js, Ruby on Rails, Django, Laravel, and Node.js, where hiring skilled developers is crucial for success.
Detailed analytics
No matter if the test is performed live or is taken at home, you will have an abundance of data about how the coder has performed. You can even track the step-by-step progress made by the coder, which is a great way to see how his mind works and what his underlying approach to coding and problem solving is.
Live view or take to home projects
Live view gives you the ability to follow a coder's progress on the spot. On the other hand, home projects are created and sent to the coder with a set deadline. After he or she is finished, they send you back the test project and you can access all the important information that is also accessible in the live view.
The perfect interview
The interview is also integrated in this platform and it is perfect because it lets you go over the code that the interviewee has written. If you have no coding experience, you can hire a professional coder to conduct the interview, which is going to provide you with enough valuable information about the team of coders you are planning to hire.
One of the main benefits of this platform is the fact that it saves a great deal of time for the interviewer and is capable of processing a high number of interviewees in a short amount of time. If you are planning to test a couple of teams simultaneously, this is probably your best option.
Kolbe test is a cool idea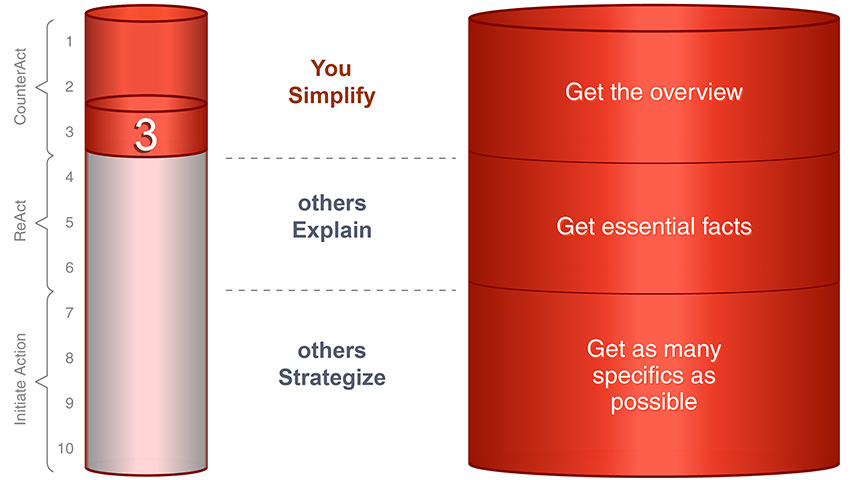 This test is used for various types of screening tests, as it is not directly related to coding, but as programming involves a lot of creativity and problem solving, it is a great test to consider for the team you are planning to hire.
Having them take a Kolbe test is going to allow you to perceive how this team attacks work challenges and what their approaches to solving them are. The result scores will let you see the team's strengths, which might show that they are well capable of solving complicated tasks.
Use tools like Codility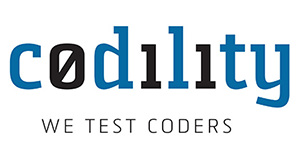 This is another platform that was created to test different developers from all over the world. It is a great platform for evaluating the knowledge of Android, iOS and Windows developers. However, the platform also supports various other programming languages, making it a great choice for testing different types of developers.
One of the features that makes the platform great is the option of conducting a test for a full stack development team, which is perfect for this situation, as you want to test out a whole team of developers from India.
The platform lets you create your own tests, or you can rely on the existing standardized tests. The platform is very popular, which means that it brings great results. The interview option is also integrated. It is a great way to test out a whole team of developers. If you are someone without prior coding knowledge, this platform is a great choice for you.
It is also important to mention that the platform has a live engine which checks for plagiarism, meaning that you can check any piece of code that is submitted to you and see whether a coder is using someone else's code to solve the given task.
However, if you know a thing or two about coding, or you have a good developer next to you, the next option might be a better choice for you.
Screen sharing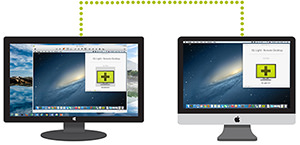 Communication software such as Skype gives you an option of screen sharing, which can make the interview process much better. For example, if you have some coding experience or you have hired a developer to help you out in the interview process, you can send a task to each of the developers and follow them solving these problems while the two of you are on Skype. This will give you a direct insight into what approaches the developer is using to solve problems. This approach is more personal, but it is also very time consuming, so that is the major disadvantage if you decide to rely on it.
These are the best methods that you can use to assess the quality of the developers you want to hire. Practical skill is very important in this line of work, so there is not going to be any need to pay special attention to the team's CV page.
The results from these tests will be more than enough for you to make the right decision. Take your time in the decision-making process. While you are considering to hire a particular team, these are some things that you could pay special attention to
Reference-check before Hiring
If hiring via freelancing platforms then it's a little easier. Most freelancing platforms will give you a glimpse at how good a developer is. Previous client ratings and previous projects are the two most important things you should be focusing on to hire web developers from india. This is why here we have mentioned 5 Metrics to Help You Hire the web Development company :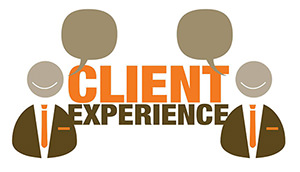 Professionalism: Manners, Quality of Delivery, Quality of Communication, and Respect for Deadlines.
Response Rate: How Quickly the Developer Answers Your Questions.
Communication Skills: Fluency in English and Understanding of Your Needs.
Meeting Deadlines: Respect for Agreed-Upon Timeline.
Quality of Product: Skilled Developers Build a Strong Foundation for Future Improvements.
Ratings are the direct measurement of the developers' quality, but you should also take into consideration the number of past experiences. For example, a team of developers might have a rating of 5, but the rating comes from a single project which is quite different from yours.
On the other hand, there is a team of developers with a rating of 4.5, but they have 10 or 15 different projects behind them. This shows that there is a greater amount of experience behind the team and that they were able to deliver on various types of projects, making them a better option.
Therefore, when looking at the experience, taking into consideration both rating and experience, it shows what the whole team is capable of and whether they can deliver your project the way you want them to.
Get the inside scoop
If you are hiring from other channels and sources then you must request references from the services provider. Best way to take feedback is to connect with their previous clients via phone and get complete understanding of the possible vendors.
Ratings are a good way to make positive first impressions, but there are numerous cases where they do not coincide with the real level of expertise of a development team or the experience of the customer. The rating system can sometimes be taken advantage off.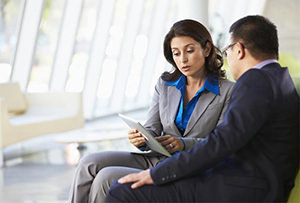 Additionally, the fact that a team was great with a particular project does not necessarily mean that they will be able to perform the same with your project. This is why getting in contact with previous clients is a great way to learn more.
Remember though, contacting a single previous client is not going to be the best way of checking the developer team's reliability. Look at the whole list of previous clients and try to get in contact with as many of them as possible. This is going to allow you to get a realistic impression of the developer team.
But before the conversation, prepare yourself with a series of questions that are of the utmost importance to you:
Did they respect their deadlines
Were there any communication problems
What coding language was used in the project
What was the size of the project
Would the client work with them again
These questions will give you a perfect picture of the team you are about to choose and help you decide whether to hire them or keep looking.
This whole process is a perfect way to create a list of teams which you are going to test. Let's move on to analyzing which ways you can see how good a team actually is. as well before you decide to start working with them.
Keep focus on key to success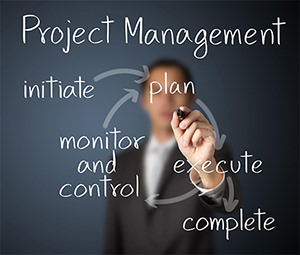 Make sure that your communication is going to be impeccable. It is of utmost importance that the team you are planning to hire is going to be able to understand all of your demands clearly. Miscommunication on a big project can cause huge financial and time losses, and this is something that you should double check before you hire a team. The perfect conditions would be to have a team where every coder is fluent in English, but if the team has at least one member who speaks the language well, it is going to be enough to hire them, especially if they perform well.
Verbal communication is not the only thing you should be worried about; you should also demand that the team is familiar with one of the commonly used project management tools, as it is going to be much easier for you to follow the project's progress. With a project management tool, you will be in a position to regularly see whether the team is moving forward fast enough to meet the deadlines. Avoid hiring a team if you are not going to be able to check the progress the team is making.
The Final Words
In the quest for building a successful project, choosing the right development team is crucial. Rushing through the process can lead to disappointment and a waste of resources. However, by conducting thorough research and taking the time to interview potential teams, you increase your chances of finding the perfect fit for your needs.
Remember to prioritize important qualities, and stay dedicated in your search. And if you're looking for a top-tier custom web application development company, look no further than Finoit Technologies. With their team of expert developers, they deliver high-quality projects with ease and precision. So, connect with our development expert to manage and handle your project to perfection.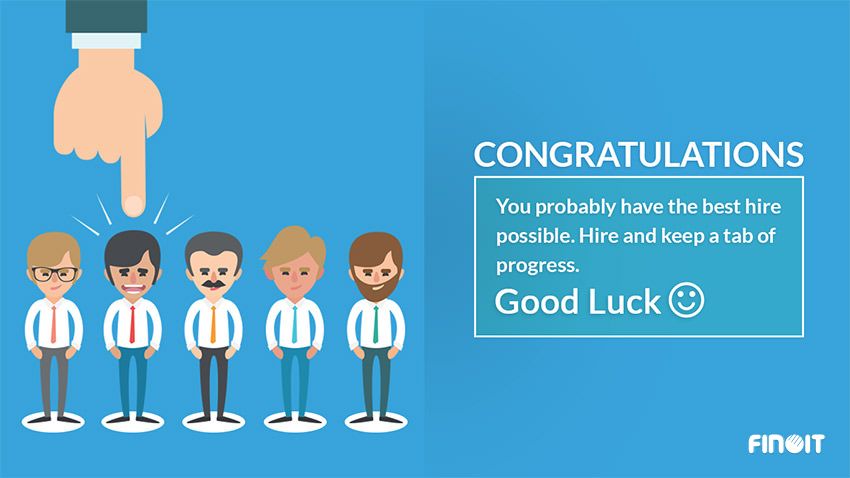 FAQs
What are the advantages of hiring web app developers from India?
Hiring web app developers from India offers several advantages, including a large pool of skilled professionals, cost-effectiveness, strong English language proficiency, and a growing tech ecosystem.
Is it possible to conduct technical interviews or assessments remotely when hiring web app developers from India?
Yes, remote technical interviews and assessments can be conducted remotely using video conferencing, remote Interview platforms, and online coding tools. Make sure to establish clear guidelines and evaluation processes for remote assessments.
What are some popular web development technologies and frameworks used by Indian developers?
Indian developers are proficient in a wide range of technologies and frameworks, including but not limited to JavaScript, Node.js, React, Angular, Python, Django, PHP, and Laravel.
Book a Free consultation
Drop in your details and our analyst will be in touch with you at the earliest.
USA
6565 N MacArthur Blvd, STE 225 Irving, Texas, 75039, United States