Google Glass: Does it Represent the Next Phase in Mobile Computing?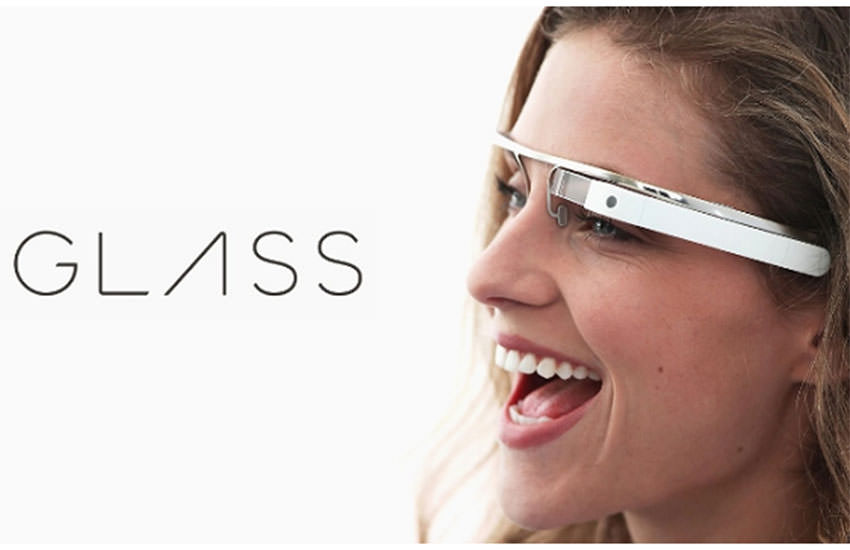 Wearable computers are gradually cementing their place among the technology enthusiasts and spearheading this revolutionary trend from the front is Google Glass (or GLASS). Hatched out from the womb of Google, this stylish hands-free wearable gadget with a head-mounted display (HMD) looks like a simple pair of eye glasses.
But covertly, it promises a mine of information in a format akin to smartphone; all you need is to speak out the natural language voice commands. Let's know about more about this unique device and find out if it is really the next phase in mobile computing.
Sneak peek into Google Glass
Users don't need glaring at their smartphone screen with their faces down-turned any more, the heads-up display of the Google Glass just takes care of that. It is the first product of Project Glass Research and Development program carried out at GoogleX, a secret facility by Google and supervised by Sergery Brin. It allows the users to interact with the web world through natural voice commands, like "ok glass, take a picture", "ok glass, get directions to…" and so on. Sergery Brin wore the first Glass Prototype in April 2012, and since then, the device has experienced numerous advances.
Availability specifications
Google Glass Explorer, the first version, was initially launched for developers and testers in early 2013 and was made available to the interested developers only once they register themselves under the Glass Explorer Program. The current version, Google Glass Explorer Edition 2.0, is still a beta product available for testers and developers after they sign up to a lottery for the lucky ones. The final retail version is expected to arrive for the public somewhere in April 2014. But yet again, it would be a dream come true for only selected few, at comparably lesser price than its erstwhile versions. Meanwhile, Google has already released the Glass Development Kit (GDK), which is an Android SDK add-on and enables the developers to build Glassware that could work directly on Glass. The specifications are mentioned in the image below:
Features of Google Glass
Google Glass, the one of its kind avatar of ubiquitous computing promises a whole lot of fascinating features:
Google search: As you give voice commands for searches, Google fetches all the information and shows the results instantly right in front of your eye. For this, it seeks the help of Wi-fi or a Smartphone's data connection.
Capture still and motion pictures: All you need is to utter few magical words and Google Glass would be more than eager to capture images or videos for you.
Reminders: Just look at something and say, "Remind me to…" Glass will associate an image with that task and will remind you about it on time.
Google Now integration: Get updated inputs about your current location in real time as the augmented reality headgear integrates with Google Now.
Maps: The integrated facility of Google Maps helps you find directions, locations, etc., through voice commands while you are on a long drive.
Translate: Google Glass helps you to translate and speak out a word, sentence or a phrase from one language to another.
Gesture control: You can control the Glass through the movement of your head, face and eye. For example, to operate the device, scroll through multiple screens, turn the screen on and off, etc.
Voice Email and SMS: The Google eyewear lets you respond to an email or SMS through voice dictation. It also shows you the message draft for editing, before sending.
Voice and video chats: Glass also supports video chats and voice-only calls and lets you to share the feeds with family and friends in real-time.
Prescription glass: Google is also about to introduce the eyewear for eyeglass wearing community, which will enable the users to add frames and lenses of matching prescription.
Power packed tiny computer: Google has managed to restrict all the important features into a miniature computer in the form of Glass, which is aptly supported by strong yet lightweight frame.
OS compatibility: Besides Android, Google Glass can also work with your iPhone.
3rd Party app integration: The headgear also offers popular apps from big names of the likes of Evernote, Skitch and Path among others
App installation: Google Glass is very much like an Android Smartphone. Hence, you can load any android app onto it on the condition that you have the APK file for that app. All you need is to connect your Glass with the computer via a USB cable using Android Debug Bridge (ADB).
User responses
Despite such enormous feature to offer, the response to Google Glass among the users is a sort of mixed bag. While a big chunk of smartphone owners prefer resisting it due to social awkwardness, the fear of being stalked through video recordings or via other apps is also a major concern for the same. However, the headcounts that admire it for its various features such as calling, ability to photograph anything, etc., is also worthwhile. The Google Glass Adoption Forecast by Bite Interactive further showcases the reactions of users on various attractive and repulsive attributes of Google Glass. The survey included responses of 1000 adults from US. The findings are as below:
Almost half, i.e. 45% respondents preferred to resist using Google Glass due to irritation or socially awkward aesthetic it flaunts.
44% participants feel Google Glass features to be quite unappealing.
44% respondents admired the ability to photograph anything they can see.
39% people liked its feature to make call without touching the phone.
38% respondents expressed unwillingness to buy Google Glass even if it costs much lower than its original price.
37% wished to use the optical headgear to record video.
Only 10% respondents expressed their consent on buying and using Google Glass frequently if it is available within their budget.
In another online survey conducted by Medill School of Journalism, social awkwardness yet again emerged as the major factor for the respondents to opt for not buying Glass, followed by its high cost. However, the awareness about the Google product was however high.
The survey included responses from 1,210 smartphone owners aged between 49-59 years. The findings are depicted in the given image.
Future
Notwithstanding the inability of Google Glass to lure the users in its erstwhile beta versions, the future of Google Glass is bright, as can be inferred by the Business Insider analyst report. It has revealed the following facts and figures:
Sales of the consumer version of Google eyewear units could touch 1 million mark at the time of its launch.
The figure may go past 21 million by 2018.
The report postulates a heavy use of the gadget in healthcare training, scientific research, and photography domain, etc., by early adopters.
On an average assumed price of 500 USD, Glass is estimated to contribute around 10.5 Billion USD through the sales of its units in the Google's annual revenue.
To conclude, Google Glass is definitely the find of the millennium as it segregates itself from the league of smartphone to represent the next phase of mobile computing. Though there are certain hiccups with the augmented reality headgear as is usual for any startup project. But considering its features and the benefits it could ensure for businesses from assorted walks of life, not surprisingly it is highly expected to dominate the market place of wearable tech devices in the long run. The need is however to cut short its price appreciably in its consumer version, include more usable features, make the people aware of its benefits and the misconceptions surrounding security concerns.
Finoit, the android app development company delivers timely, efficient and cost-effective android development services. Our enriched mobile development experience, backed well by consummate developers helps us deliver quality apps, duly compatible with multiple android based mobile devices.
If you wish to know more or about our offerings or are desirous to avail our services in the android development domain, feel free to contact us at the earnest.
Book a Free consultation
Drop in your details and our analyst will be in touch with you at the earliest.
USA
6565 N MacArthur Blvd, STE 225 Irving, Texas, 75039, United States