Enterprise Mobility: How It Impacts the Retail and Consumer Products Industry?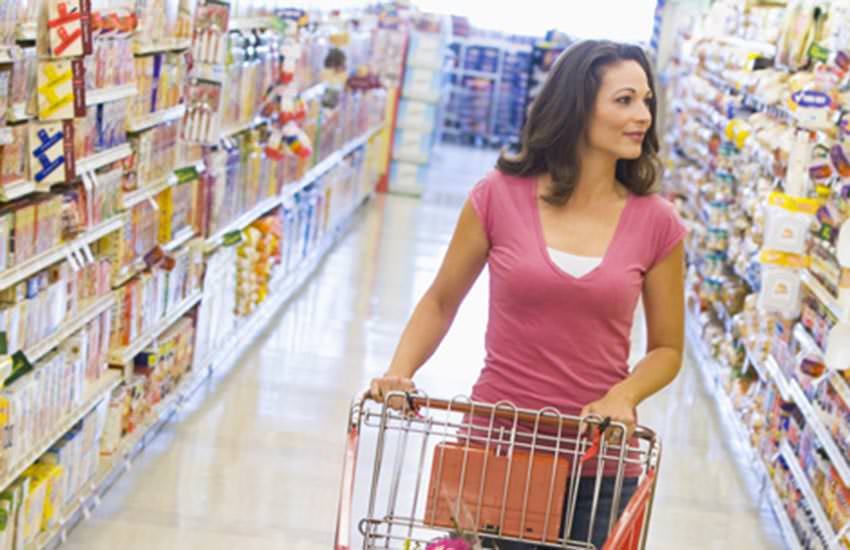 Enterprise mobility is enabling progressive outcomes in the retail and consumer products industry. Here is how it is demonstrating a contribution that is worthwhile and noteworthy.
Enterprise mobility has made a huge difference to the consumer and retail industry. Arguably, for almost any industry to succeed, the involved companies need to thrive with persistent innovations and transformations; the same holds for consumer products and the retail industry.
However, like all the other industries, this one also continues to face severe challenges that need to be dealt with significantly. This is where the role of enterprise mobility is effectual as it takes care of the hassles in this domain and heralds positive outcomes.
Today, embracing enterprise mobility has become a thumb rule to focus closely on consumer needs across touchpoints. Businesses want to transform fast to improve every single facet of customer experience. Gone are the days, when retailers could just focus on in-store engagement. They have realized the importance of expanding their outlook.
As a result, it has become quite necessary for retailers to leverage enterprise retail mobility for building effective customer-centric strategies and redefine their channels.
In this blog, we delve into understanding more about enterprise mobility and how it can bring turnarounds in the consumer products and retail industry. Before that, let's just take a glimpse of the retail and consumer product industry and typical challenges that they grapple with.
A glance at the consumer goods and retail industry
Abiding by the lexicon, the term retail refers to the sale of goods or commodities in small quantities directly to consumers. Likewise, consumer products are the goods that are consumed in entirety instead of being leveraged as raw materials to produce other goods.
Together, the retail and consumer product industry makes up for a bulk of revenue, leading to a proliferating global economy. Additionally, the industry also performs well at the equity market, opens the avenues for steady employment, and drives considerable consumer cash flow.
Knowing the challenges
While it promises a whole lot of pluses, the retail and consumer goods industry is also compelled to look for improvements in the wake of the following challenges, that typically stand in the way:
Emerging and Competitive marketplace
Shifting consumer behavior
Adoption of technology-driven processes
Increasing buying potential
Dearth of apt resources to meet consumer expectations
Rising awareness about consumer products
Rising complexities in supply chains
Abiding by regulatory norms and compliances that a given geography dictates
Maintaining performance consistency of a workforce
Be responsive to economic changes
Fortunately, enterprise mobility has emerged as a feasible solution to most of these challenges. The phenomenon has proved to be an effectual boon both for businesses as well as consumers. Moreover, it is expected to deliver even more benefits for all and sundry in the coming times.
Mobility and the retail and consumer goods industry
Mobile app development in the retail industry, as well as consumer industries, have helped these companies to capitalize on their erstwhile CRM investments. This has ultimately led to one-to-one interaction between the company and business partners, the seller and the shopper, and so on.
Among the major advantages it has vested in this specific business domain include:
Real-time supply chain to enable businesses to respond instantly to abrupt demand swings.
Resourceful shelf-space utilization by field associates through apt mobile planogram.
Transformation of distribution and warehousing functions resulting in increased productivity and operational efficiency.
Positive response of retailers in the form of fine-tuned mobile commerce channel strategies.
Heavy use of mobile browsers and applications by retailers to update the consumer on their offerings.
Effective mobile devices and apps for product research comparison by value-driven consumers.
What do the findings say?
The significant contribution of enterprise mobility in the retail industry is evident. The same is heralded by a thick of survey reports as well, conducted worldwide at regular intervals. Let's check out a few of them:
As per Market Watch, during the period 2022-2028, the in retail, the enterprise mobility market is expected to grow at a CAGR of 25.78%.
51% of retailers now equip their store associates with mobile devices so as to improve customer service, a fact that the Omnichannel Retail index has unearthed.
3X growth in the use of mobile self-scanning is what the industry expects to witness by 2027, suggested an RBR study.
As per the 2022 Connected Retail Experience Study sponsored by Verizon, 93% of retailers expect that the use of consumer mobile devices in stores will increase by 2025.
Pymnts has found that 72% of today's shoppers use mobile devices to streamline their in-store experience.
A look through real-life implementations
Some of the prominent examples associated with varied markets reflects how the enterprise mobility world has resulted in a settled overhaul of the consumer goods and retail industry.
Pharmaceuticals
Pharmaceutical companies can leverage mobility to win more potential consumers by linking important drug-related information to subsequent transactions.
An example includes a person buying a medicine can receive alerts for prescription drug refills, side-effects for overdose, the effect of medicine when taken with over-the-counter (OTC) drugs, etc., right on their mobile phones.
Specialty Retail
Specialty retailers refer to the companies that are involved in the operation of retail stores of only single merchandise. Examples include auto parts, office supplies, kitchenware, sporting equipment, and so on.
Such specialty retailers keep pace with their up-to-date consumers so as to grasp their minds and devise marketing strategies accordingly. Mobility facilities further help these retailers as they can communicate more frequently with modern consumers through mobile devices.
The retailers can then nibble on a range of important data pertaining to consumer products, loyalty programs, consumer feedback, etc. Notably, the next generation of consumers prefers relying on their sophisticated mobile devices rather than on traditional shopping through brick-and-mortar shops. Specialty retailers strive to make the most of this opportunity and are even successful to a great extent.
Grocery
Most of the retail grocers help consumers prepare a shopping list while on the move or while relaxing and enjoying a TV show. The shopper is provided with a real-time pricing list of several items available in the store. He then uses the list to shortlist one or more of those commodities for buying.
Grocers may also provide customers with electronic coupons based on the latter's purchase history. Proper analysis of data generated with every such sort of interaction could help them understand consumer behavior, preferences, budget constraints, etc. This in turn helps retailers as well as their partners cope with losses and ensure a foothold in the contemporary market.
A look at the areas witnessing impact
Here are some areas in retail and consumer products space where enterprise mobility is leaving clear footprints.
Mobile Point of Sale (mPOS)
Retailers are using mobile devices to replace traditional cash registers and credit card terminals. By equipping sales associates with tablets or smartphones that have an mPOS app installed, they can quickly and securely complete transactions on the spot, reducing wait times and improving customer satisfaction.
Inventory Management
No longer do retailers need desktop PCs to take the stock of inventory. They can analyze safety stocks whenever there is the need to examine, and initiate restocking. By equipping staff with mobile devices, retail companies can quickly scan barcodes or RFID tags to check inventory levels, locate items, and even place orders for out-of-stock items.
Workforce Management
Companies are using mobile devices to manage their workforce, bringing in transparency. Team leaders can communicate with each team member to receive real-time updates on schedules, tasks, and assignments.
Customer Engagement
Augmented reality (AR) technology is making its way in retail. Customers can try on virtual clothing or see how furniture would look in their homes. Similarly, retailers have already begun using smartphones to send personalized offers and promotions directly to customers.
Logistics and Transportation
Use of GPS-enabled smartphones for logistics optimization has already streamlined the transportation of goods in the industry. The Dispatch team can track shipments in real time and act in case a product is not delivered in time.
Related: Why Do You Need an Omnichannel Retail Strategy for Your Business?
The infographic below explores the scope of mobile app development in retail industry, and how omnichannel is the future of retail.


Conclusion
Advanced use of mobile technology in the retail industry is giving a boost to enterprise mobility in the area. The industry has benefited heavily by the mobility trends and will continue to evolve with IoT in the retail industry.
Its utmost success is being continuously revealed through certain survey reports and projections from renowned bodies. Considering its present state, it won't be wrong to postulate a bright future. Thanks to the growing demand for enterprise mobility in the retail industry.
Finoit is a renowned enterprise application development company in the USA, that can help you build bespoke mobility solutions for your retail business needs.
With us, you can avail of best-in-class mobile app development services and easily accommodate the increasing demand for app development for retail companies with a portfolio of services like iOS, Android app development, and software development services.
Need help with your retail mobile app development project? Connect with our development experts today.
Book a Free consultation
Drop in your details and our analyst will be in touch with you at the earliest.
USA
6565 N MacArthur Blvd, STE 225 Irving, Texas, 75039, United States