Top 5 Reasons Why Most Law Firms Struggle to Grow and Expand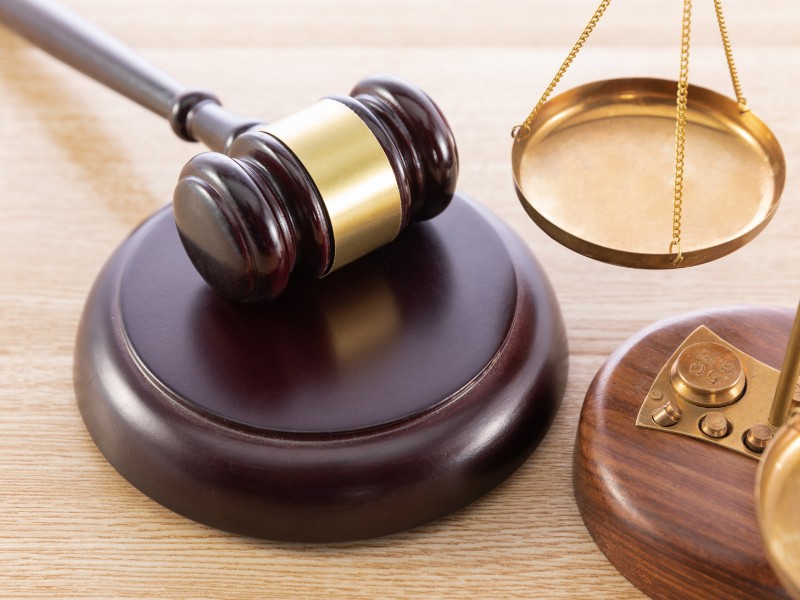 In 2012, a thriving law firm, internationally recognized, was dissolved. With around 1000 attorneys and offices located at more than 25 locations, it enjoyed a strong presence in the legal services market. This was Dewey & LeBoeuf, which had elite clients like Walt Disney, and profit per partner to the tune of one million dollars.
What may have happened?
There are many law firms – established and newcomers – that have struggled to grow or even failed, and there is no one single reason that explains the stagnancy or collapse. Some fail because they cannot handle economic downturns, some due to partner and client mismanagement, while some fail as they are inept to implement technology.
Amidst this upheavals within, the industry continues to surge ahead, as expected to grow at a CAGR of 5.3% from 2022 to 2030.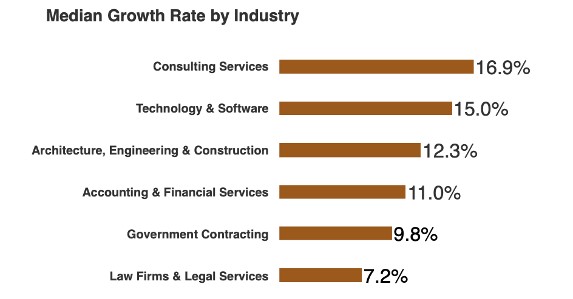 Source: Hinge
Outdated practices and conventional mindset that many law firms cling to are however important factors that keep law firms behind. As the legal landscape becomes increasingly complex, clients are demanding a more efficient, streamlined, and cost-effective approach to their legal needs. However, firms remain mired in archaic processes, reluctant to embrace innovation, and unaware of the transformative potential that lies within their grasp.
Rising competition aggravates the situation further. New market entrants, such as alternative legal service providers and legal technology startups, are disrupting the status quo and encroaching upon traditional law firm territory. Many law firms, burdened by rigid hierarchies and excessive bureaucracy, struggle to meet these evolving demands. Ultimately, the growth gets hampered or the dissolution occurs.
Let's cut to the chase by having an in-depth read through the five major causes that explain what hinders law firms from remaining competitive and surviving.
Partnership Blues
"Forestalling confrontation is much easier than finding a way out of sticky disagreements. But if you and your partner(s) are in the soup, what can be done? Simply going along with hard feelings is the worst choice since partners who fail to resolve deep disagreements put their businesses as well as the quality of their personal lives at risk. Regrettably, too many partners follow this path by failing to find a way out," expressed Philip H. Thurston in his 1986 HBR article, When Partners Fall Out.
These are evergreen words as they still hold relevance after more than two decades!
Ideally, synergy and collaboration between partners are a key for any law firm's sustainable existence. As such, while a strong partnership can propel a law firm to new heights, a weak or dysfunctional partnership can bring it down.
In most cases, poor partnerships in law firms are caused by traditional partnership structures that choose partners based on billable hours and years of experience. However, these static criteria hardly prove of any value to law firms in modern times and affect partnerships in the long-term.
Latently, law firms that fail to identify the need to embrace new partnership practices and continue to operate with traditional structures suffer from:
Decision-making process where by default the opinion of senior members is valued more and junior partners are not encouraged to offer their fresh ideas.
Imbalanced accountability where certain members have security while others have some obligations.
Approvals go through multiple layers, causing delays, and affecting processes that demand rapid approvals.
Tenure surpasses contribution when it comes to compensation, which leads to dissatisfaction amongst partners, who despite being young in the firm are adding more value.
Atmosphere in the firms leads to a culture where individual successes precede collective success. There's no scope left for knowledge sharing, teamwork, and collaboration.
Resistance to change
Talking in the context of change we arrive at Psychologist Carol Dweck's words, "People with this mindset work toward "performance goals," a focus on looking smart even if there's no learning in the process. For them, each task is a challenge to their self-image, and each setback becomes a personal threat. So they pursue only activities at which they're sure to shine – and avoid the sorts of experiences necessary to grow and flourish in any endeavor."
The process to change occurs when there's willingness to embrace change in response to trends unfolding in the legal service space. Despite understanding the dire need to change, many law firms stick to their old principles and fall within the spectrum of Dweck's words.
Research conducted by LexisNexis around understanding what's resisting law firms to embrace changes offers a comprehensive insight into why most law firms remain stagnant with their existing processes. The research culminating in the report titled, Changing at client speed – What's stopping law firms highlighted that:
Law firms that are profitable at a given moment, do not consider it a need to act on changes, as they fail to interpret the challenges the external environment may heap on them in future.
Change occurs from within. However, law firms are focused more on addressing clients rather than making changes to their processes.
Leaders fail to understand which business models to adopt and which part of the business to outsource and which to keep in-house.
Technology is a necessity but it conflicts with the complex nature of work (We shall elaborate more on this separately in the following part).
How does this resistance to change affect the growth dynamics of law firms?
Lawyers fail to address evolving client expectations, as there is a lack of client-centric attitude. They do not realize when their competitor surpasses them as the client movement diverts towards competitively better positioned law firms. As a result, let alone bringing new clients, retaining the existing clients itself becomes a challenging task.
Cash flows causing cracks
When law firms go bankrupt, they do not just fail but collapse completely; they fail to identify a point where their movement towards failure hastens and they are not in position of return.
"Dewey & LeBouf, Heller Ehrman, Howrey, Brobeck, Phleger & Harrison, and Thelen – all these firms and many others have blown up with extraordinary force and speed. Some large law firms have survived more than 100 years and then fallen to pieces in a matter of months or even weeks," states John Morley, law professor at Yale Law School.
The underlying cause of these failures can be attributed to ineffective planning of expected cash inflows and outflows, resulting from:
Unregulated process where you do not receive credit from clients
Expenses for office supplies or salaries exceed the allocated budget, which increases your operational costs
Non tracking, monitoring, and comparing expenses incurred against previous months
Overemphasizing on billable hours that come with negative consequences
These causes miserably affect a law firm's financial position and ultimately result in collapse as we learn from Coudert Brothers LLP, a well-known law firm that was based in New York. A 153-year-old law firm, Coudert Brothers was amongst the 100 highest grossing firms, as the American Lawyer magazine had reported.
One major reason for the downfall of Coudert Brothers was its conservative and unproductive billing practice which ultimately showed its effect on its profits. The firm failed to improve its billing process and could not stand in the competition.
Coming back to present times and being specific, the words of Andy Poole, legal sector partner at Armstrong Watson gives us a direct hint on what law firms need to keep in their mind. Poole goes, "The main cause of cash flow issues in law firms is the amount of cash that is tied up in lock-up (unpaid bills and work in progress (WIP)). Our legal sector benchmarking revealed that the current average number of lock-up days for firms of all sizes is 132 (March 2023), compared with 128 days in September 2022 and 144 days a year previously. This key metric should be closely monitored."
Simple yet overlooked, KPI monitoring is an activity that lawyers are highly likely to ignore but must essentially carry out if they don't want their firm to become a thing of the past.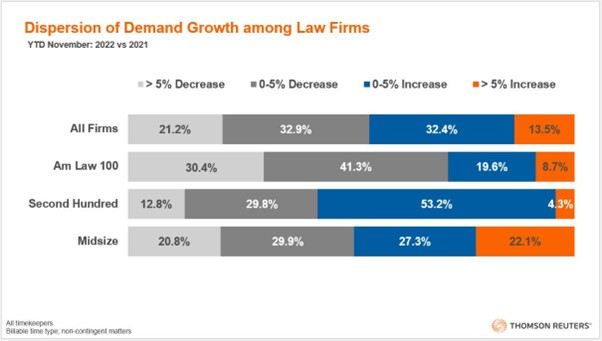 Source: Thomson Reuters
Technology is not my cup of tea
Technological penetration across industries has intensified, but the legal industry has been an exception to this. It is a highly regulated sector with a precedent-driven, risk-averse culture that is far from the ideal environment for encouraging innovative initiatives around technology.
For instance, although the adoption of legal technology accelerated in the 2010s, only 58% of businesses, according to a 2020 ABA poll, use cloud-based data storage. And while other service industries are cashing in on technology like conversational AI, only 5% law firms make use of live chat. Similarly, only 14% of firms have implemented regulatory development trackers, with less than 50% of firms implementing document management systems and e-billing.
Despite the understanding that technological implementation is a necessity, many law firms are still reluctant towards technology adoption. There are two-fold challenges that deter them. First, there is a sheer unwillingness to adopt technology and then there is a fear of being incapable of managing increasing technological complexities. The image of law firms as luddite persists.
"Some firms don't feel like they can control whether attorneys use new technology, so they don't want to invest," expresses Colleen Scimeca, a senior product strategist with Thomson Reuters, with close to two decades of experience as a consultant helping law firms navigate technology adoptions. "Some of it is that they are so tied up with the problems with their existing systems that the thought of even going on a new technology scares them. Others don't have the resources for putting something in," she further adds.
Thomson Reuters's survey found that while ChatGPT, the recent AI breakthrough, can be applied in legal work, law firms are still observing reservations about implementing the tool. On the other hand, ChatGPT and generative AI's adoption is higher in tax firms.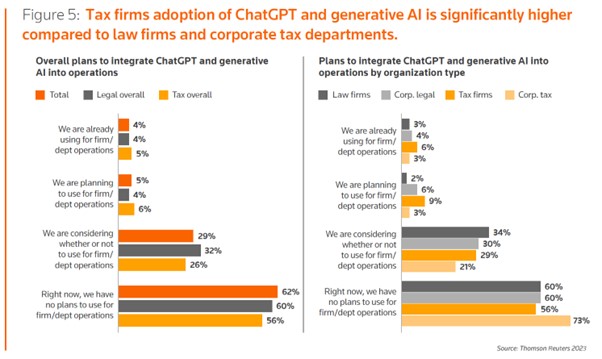 Source: Thomson Reuters
In these circumstances, law firms must take inspiration from those that have pioneered implementing technology to take themselves to new heights in terms of operational efficiency and improving service standards.
Consider, for instance, as part of its "Free the law" campaign, Harvard Law School decided to digitise and offer free internet access to 40 million pages of case law from the law library. Another illustration is of legal activist Joshua Browder's DoNotPay, an AI-based chatbot, which enables consumers to sue businesses and traverse the many regulatory and bureaucratic webs that bar people from exercising their basic rights.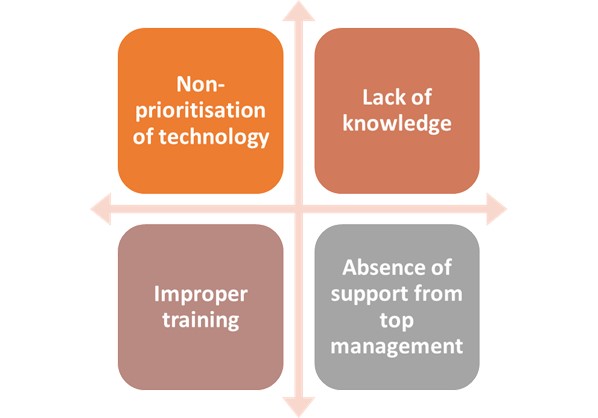 Barriers to adoption of technology in legal industry
Marketing means a challenge
Marketing and selling legal services can be challenging when you have more than 449 thousand law firms in the USA. In Canada the number is more than 34 thousand, while in Australia it is more than 18 thousand.
At least in the US, only 46% of law businesses have a budget for marketing, and for solo attorneys, only 14% have the marketing budget.
In federal structure, the rules for marketing vary from one state to another. Then you have ethics from bar associations that impose restrictions and require firms to follow a fair and honest policy to market their services.
And what about dealing with challenges that digital marketing brings. Either you don't go digital or go. And when you do decide to push your marketing message strongly using digital marketing efforts, that cannot be without a holistic digital marketing plan.
The success through digital marketing hinges on key elements which follow in a sequential order. You need to build a website, perform SEO, promote useful content, and explore social media – all while also leveraging traditional marketing channels and tactics.
However, most law firms fail at these initiatives because they cannot build a clear strategy and spread themselves too thin. Marketing is a dynamic activity and lawyers who stick to one single strategy end up producing disastrous results.
When lawyers want to market but lack direction, the reason is lack of a marketing plan that can help in executing the strategy the right way. They need to understand that a marketing plan would offer you a starting point. The tactics you would implement, considering the ongoing changes in your law business and regulations affecting the same, would change.
Last but not the least, even after building a formidable plan, even established law firms are susceptible to failure, if they do not outline KPIs and track them against their goals. Here, too, not being cautious of building an extensive list of KPIs can ruin the entire plan – a common mistake that wastes efforts.
Conclusion
Demonstrating value in tight competition is nigh on impossible in the legal industry, when you have well-grounded firms with more than decades of experience, and new-age entrepreneurs who are integrating technology with legal expertise.
For growth, experimentation with technology can make sense, but only when backed by well-crafted strategies. Going digital is the norm of the day, and the more law firms procrastinate the more they are likely to suffer. This is where you need assistance from professional law firm digital marketing consultants.
As a law firm owner, you might be fairly convinced how the above discussed causes can impact your growth. So, analyze which of them are haunting you and to understand how technology can bring a turnaround, connect with our experts.
Book a Free consultation
Drop in your details and our analyst will be in touch with you at the earliest.
USA
6565 N MacArthur Blvd, STE 225 Irving, Texas, 75039, United States