How to Choose an Offshore Software Development Partner?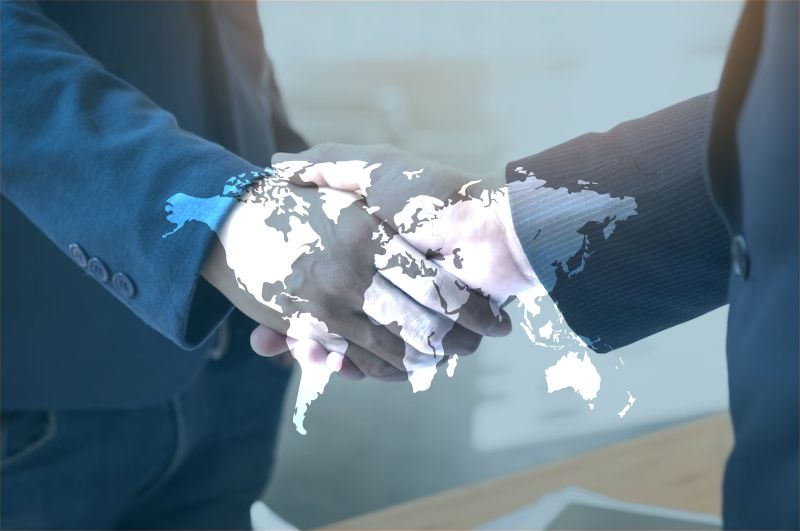 Tech entrepreneur Jeff Atwood once said, "The best way to predict the future is to implement it." This is true for choosing an offshore development partner. Choosing the right partner is crucial for businesses looking to scale their software development operations. But with so many options available, it can be overwhelming to know where to start.
Working on a new product idea may be a thrilling experience packed with both profit potential and risk. Working with an offshore development partner can provide considerable benefits, ranging from the potential to acquire more financing to learning new and complementary business skills. But, business partnerships can present their own set of issues, so it's critical for entrepreneurs to understand the factors they should consider when evaluating a prospective partner.
When it comes to selecting offshore software development services, there are two types of partners: technical and non-technical. Technical partners are those who possess the necessary technical skills and experience to handle complex software development projects. Non-technical partners, on the other hand, provide support and services that are essential for the smooth functioning of the project but may not possess the technical expertise. We get a brief understanding of this below, before moving on to understanding how to choose the right partner for your needs.
Who is a partner in offshore development
Offshore development comprises multiple elements beyond the usually imagined software developers. Whether it is a company or a freelancer, every stakeholder who directly and indirectly helps develop a software is a partner. So, offshore partners include software development experts, architects, HRs, designers, project managers, to even IT and networking teams, infrastructure providers, and Co-working space providers.
Choosing a partner when offshoring your software development – Keep these things in mind
If you have a business idea, the perfect partner can help you achieve it faster and more efficiently. For example, if you work with an incompetent offshore developers, you are more likely to fail to meet your objectives or to significantly delay them. As a result, choosing the right partner is critical!
Fuel your business with motivated ally
When it comes to offshore software development, the right partner is someone who not only has the technical expertise to develop software but is also motivated by your business and your idea. This means that they are aligned with your goals, vision, and values and are committed to helping you achieve success.
Choose a partner for Offshore Development who is motivated by your business and your idea is important for several reasons. Firstly, they will be more invested in your project and will be more likely to go above and beyond to ensure that your software is of high quality and meets your specific needs. They will also be more committed to meeting deadlines and delivering results, which can help you stay on track and achieve your goals.
Secondly, a partner who is motivated by your business and your idea can bring a fresh perspective to the table. They can offer valuable insights and suggestions that can help you improve your software and make it.
Your industry's success is their expertise
Positive experience in a relevant business or industry can bring a range of benefits to a software offshoring partnership, including knowledge, expertise, reduced risk, and increased investor confidence. Choosing a company that has a track record of success in a related industry, you can tap into their experience and expertise, which can help you develop software solutions that are more tailored to the needs of that industry.
For example In 2019, ZF Friedrichshafen AG, a leading German automotive supplier, partnered with Wipro, an Indian offshore software development company, to develop advanced driver assistance systems (ADAS) for autonomous vehicles. Wipro had extensive experience in the automotive industry, having worked with several leading car manufacturers. This experience was critical in helping ZF Friedrichshafen develop advanced software solutions that met the specific needs of the automotive industry, including safety and reliability. The partnership was successful, with the new ADAS systems receiving positive feedback from customers and industry experts.
Furthermore, teaming with a company that has a proven track record in a corresponding sector can make your company more enticing to investors. Investors are more inclined to invest in a project if they are confident in its success, which can be provided by a partner with relevant experience and skills.
Try before you buy
Choose a partner that you've worked with at work, at a nonprofit, or on a project. You should know if they work well in groups and how they handle difficult situations. If you have no prior experience with an offshore development partner, one way to gauge whether a potential partner is a good fit is to work with them on a trial basis.
If you look at the success example of Nokia and Infosys: Nokia, the Finnish telecom company, partnered with Infosys for software development and testing. Before entering into a larger partnership, Nokia conducted a trial period with Infosys, during which they worked together on a smaller project. This trial period allowed Nokia to evaluate Infosys' capabilities and communication skills, and ensured that the two companies were a good fit before committing to a longer-term partnership.
So, this may involve working on a smaller project together, or setting a specific timeframe to test out the partnership. During this trial period, pay close attention to how well you and your partner communicate, how effectively you work together, and how you handle any challenges or conflicts that arise.
Don't settle for less
The most successful companies don't just settle for the first partner they come across – they shop around, compare pricing and services, and ultimately choose a partner who can help them achieve their business goals." – Tyler Hakes, CEO of Optimist
While looking for offshore partners with varying pricing levels from other countries, it is critical to conduct research and evaluate multiple options before making a decision. This might assist you in locating the appropriate partner for your needs, both financially and in terms of experience.
You might do this by utilizing online search engines to identify companies and freelancers in your industry from across the world. This might provide you with a plethora of possibilities to pick from. After that, you may look at their portfolios, ratings, and prices to get a sense of their experience and pricing.
Get a grip on your expenses
As the saying goes, "failing to plan is planning to fail and that's why It's important to request a budget estimate in order to understand the costs involved. " Without a clear understanding of the financial commitments required for the project, it may be difficult to proceed effectively.
According to a report by IDC, global spending on information technology and digital transformation is expected to reach $6.8 trillion by 2023. This underscores the need for businesses to carefully plan and budget for their software development projects to ensure that they can allocate the necessary resources to achieve their goals.
However It's crucial to remember that the budget estimate is only an estimate, and the actual expenses may differ. Yet, it can still be useful in making an informed decision and planning forward for the project. According to business coach Michael Hyatt, "The more time you invest in planning your project up front, the more likely it is that the project will go smoothly, that you'll stay within budget, and that you'll complete it on schedule."
Secure your investments
Either you operate as an LLC or a general offshoring development partner, you need a financially solid business partner. Most businesses fail due to a lack of funds. It is also one of the most prevalent points of conflict among business owners.
If a person is awful at managing their own personal finances, it is likely that they will be bad at managing your corporate funds as well. Furthermore, if a person is experiencing severe money woes, they will be unable to commit much time, money, or emotion in assisting you in expanding your company.
A live example of how checking the financial stability of a potential business partner can lead to success is the partnership between Apple and Foxconn. According to a report by Business Insider, Apple conducted a thorough financial analysis of Foxconn before entering into the partnership. This included a review of Foxconn's financial statements, payment history, and other financial metrics. As a result of this analysis, Apple determined that Foxconn was financially stable and had a strong reputation for quality and reliability.
This example demonstrates how checking the financial stability of a potential business partner can lead to a successful partnership and help to ensure the long-term success and sustainability of a business.
Culture fit drives team synergy and success
Offshoring software development necessitates a thorough awareness of the culture of the country to which the work is being delegated. One of the most important success criteria in this regard is the ability to appreciate and respect the customs, beliefs, and values of team members from other cultures. This can be accomplished by being open-minded and making a concerted effort to understand cultural differences.
One example of successful offshoring of software development is the case of Tata Consultancy Services (TCS), a leading Indian IT services company. TCS has a diverse workforce comprising people from different cultures and backgrounds, and it has established a strong culture of inclusivity and respect for cultural differences. This has helped TCS to effectively manage projects for clients from different parts of the world, including the US, Europe, and Asia.
Conclusion
Partnering with the right offshore outsourcing partner is a wise decision when running a business. Sometimes it's more than just chemistry. You want to find someone who shares your passion and has the credibility, talents, and expertise to bring your business vision to fruition. Yes you may have the best business in the world. Unfortunately, due to a failed alliance, it may never reach its full potential. Make sure to find a partner that shares the company's vision and goals.
While people differ in many ways, the attributes outlined in this article should assist you in finding the ideal partner. If you need a reliable partner for your software development project contact a custom software development agency to take your business to the next level.
Book a Free consultation
Drop in your details and our analyst will be in touch with you at the earliest.
USA
6565 N MacArthur Blvd, STE 225 Irving, Texas, 75039, United States