In-house vs Outsource Software Development: Which One is Better?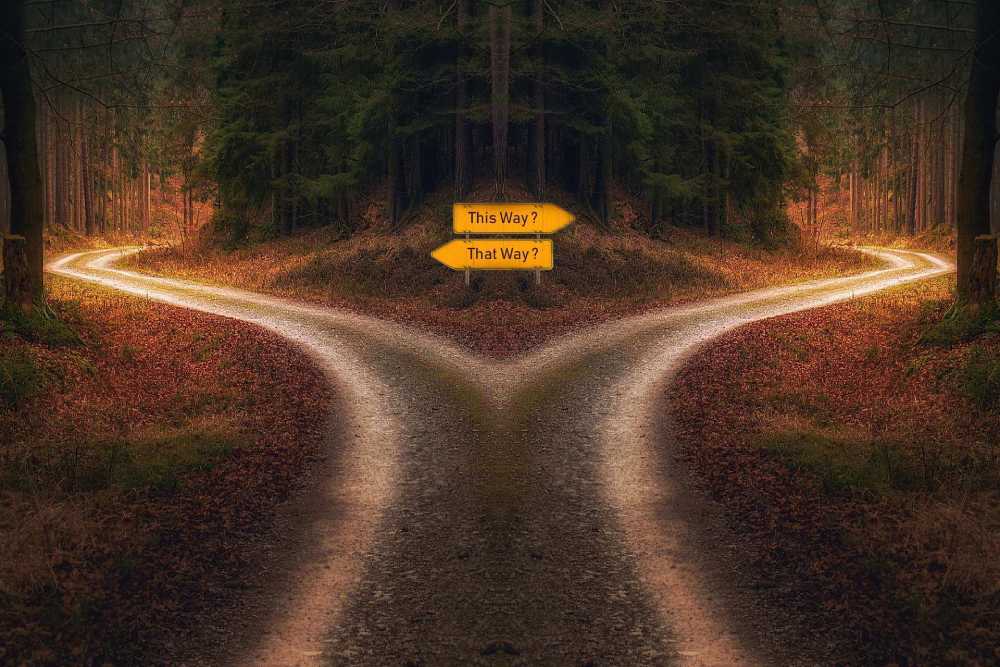 Getting a grasp of in-house vs outsource software development lays out a clearly-defined path for businesses. Premeditate your actions by understanding the advantages and disadvantages of both options.
Software development has become a commonplace activity for businesses – large, medium, and small. Grappling with the dilemma of whether to build the product in-house or outsource the activity, CXOs are rushing to the drawing board to arrive at the right choice. All it takes is a detailed analysis of in-house vs outsource software development to determine which of the two options suits your needs. The answer lies in understanding the advantages and disadvantages of both approaches.
Finding the right software development talent is a challenging task, especially for businesses that operate with time and money constraints. This is one primary reason why businesses prefer to outsource software development. To build an in-house team, you need to spend tremendous effort and time.
In a study conducted by Dr. Andrew Chamberlain, an experienced economist, more than 350 thousand IT professionals were interviewed. The findings revealed that the average hiring time for a software engineer was 41 days. With a standard process of outsourcing at your disposal, you can find a software development team in 4-5 weeks.
However, certain constraints might also prevent you from outsourcing your project. As a result, you must understand the dimensions of both approaches to developing software. So, let's identify the best choice for your software development needs, by analyzing the pros and cons of in-house vs outsource software development.
What is in-house software development?
In in-house software development, you build your own team by recruiting experts for every function that is important to developing the product. It entails a drawn-out procedure of posting jobs, reviewing applications, screening the applications, setting up and conducting interviews, and selecting qualified individuals. So, in-house software development is a time-consuming process and is feasible when businesses want complete control of the project and data security is of the utmost importance.
What is outsourced software development?
When you outsource software development, you hand over the complete responsibility of developing the product to a professional software development services provider. Thus, you save yourself from the strenuous task of recruiting experts and building the team. Outsourcing software development is a cheaper option when compared to in-house software development. This is one of the biggest reasons why most businesses, especially start-ups and small to medium firms (SMEs) choose to outsource software development.
Advantages of in-house software development
When businesses decide to build and have their own in-house software development team, they get to experience multiple benefits. Here we look at the prime advantages of in-house software development.
Better collaboration
This is a very obvious and concrete advantage of having an internal development team. When using the outsourcing method, you typically communicate with a project coordinator or manager who might not be as familiar with the technical details as a developer. Most of the time, the in-house development team works together under one roof, so you can have easy access to all team members.
Meetings or emails are not necessary to ensure that they are aware of the requirements. The benefit of face-to-face communication will hasten talks, especially when finalizing project needs. It speeds up the project's progress by eliminating the possibility of misconceptions, thereby saving time.
More control
Given that you are filling positions internally, the firm can more simply manage its personnel and maintain control over processes. You can train your team as per the requirements of the project. Thus, you become fully capable of using the resources available to you to create software in line with your business's guiding principles.
In-house developers are considerably better able to adapt to the needs of the business as they move from task to task than any external specialist will be able to do because they are long-term employees.
Hand-picked development team
You choose the individuals who make up your team. You can select candidates for each position based on their qualifications and skill set. Programmers, a project manager, software architects, designers, and quality assurance specialists are necessary for software development teams. You are confident in their abilities and qualifications when you choose people for these positions.
Hand-picking allows businesses to bring in highly motivated staff that can comprehend the business's aims for the product and translate them into value. So, you achieve better outcomes when you hand-pick a team.
Better security and confidentiality
You won't need to be concerned about your project security or confidentiality if you have an in-house staff. Employees who work for you are dependable team members who strictly follow the security norms.
According to studies on response times, businesses that operate with in-house teams quickly identify and address breaches, saving $14 on average per record. You are well equipped to protect your business from cyber-attacks. When necessary, you can modify the security system, as you always have the access to the team directly.
Disadvantages of in-house software development
Being an effort-intensive process, in-house software development has its own cons, at which we look here in the following section.
High expenditure
High cost is the biggest issue that deters businesses from building an in-house software development team. In-house software development is 3 to 4 times more costly as compared to outsourced software development. A variety of minor and major cost elements contribute to the total cost in the outsourced model. The initial investment is quite high which only a financially well-capable business can afford.
Talent search incurs heavy expenditure as in the highly competitive market, it has become quite difficult to find talented software developers. You first need to hire seasoned HR professionals who are skilled at recruiting software development specialists. Overall, the cost of building an in-house software development team can inflate the budget significantly.
Hiring headache and threat of staff churn
While we talk of the cost of building an in-house software development team, the time challenge can be equally difficult to handle. There is a deadline to bring in experts. A software development team requires a mix of professionals with diverse skills and different experience levels. At a time when demand for experts is on the continuous rise, there's an absolute talent crunch of software development talent.
As per The Impact of Technology in 2022 and Beyond: an IEEE Global Study report, 73 percent of IT leaders find recruiting technology experts and filling up technology positions the biggest challenge. The percentage of the IT workforce looking to quit jobs frequently is high. In the US alone, 72 percent of IT workers can quit their jobs in the following 12 months. It is tremendously difficult to build an in-house software development team when such a tumultuous situation exists in the talent market.
Skill building
The software development space is constantly evolving, as new technology, frameworks, languages, and tools are continuing to come to the fore. You must therefore continuously ensure that your team is staying current with these developments. To keep your staff updated with the latest skills, you will need to spend on training.
With internal teams, project managers and HR need to identify the need for training six months in advance. You will have to bring in reliable trainers so that investing energies in training doesn't prove to be a futile effort. Moreover, the training process will have to be standardized so that your in-house software development team can deliver consistent results.
Advantages of outsourcing software development
The ultimate choice for most businesses, outsourcing software development brings along some key benefits, as we look at its key advantages.
Cost-effectiveness
Companies can cut back on expenses by working with a software development services provider, giving them a price advantage over rivals. As a result, it is more advantageous to assign this duty to a qualified software development company rather than hiring people to support the software development project needs.
Outsourcing software development helps derive high-quality outcomes at a lower cost. You get certified specialists at a lower cost without having to bear the overhead of building your own infrastructure – office, hardware, cloud, etc. With software development engagement models like milestone billing, you need to pay only when the milestone is successfully accomplished. You don't have this advantage with the in-house software development team, where you need to be ready to incur costs right from the project start.
Resource optimization
Even while you may have a team of competent developers, this does not necessarily mean that you should assign them to work on every project. It's possible that software developers in your in-house team might be occupied with tasks and not in a position to take up a new assignment. Maximum utilization of resources can be ascertained by outsourcing software development as you can concentrate on the strategic side of the project.
Good software development companies provide flexible options and committed teams that are ready to work right away. You don't have to waste time on staff training. No matter how big your in-house team is, vendor-provided software developers start delivering value right away. Outsourcing ensures a seamless operation and successful completion of your software development project.
Faster turnaround time
Professional software development agencies provide a vast resource base for software development. Clients can thus expedite their go-to-market time for products since they have immediate access to the resources they need for development. With a demonstrated exposure to building software applications, software development companies leverage professional developers, software architects, QA experts, project managers, DevOps engineers, and more directly start project development to develop applications.
Third-party software developers produce the outcome that the client desires by applying Agile project management approaches such as Scrum, RAD, Xtreme programming, etc. This fits the criteria for delivering the project to actual clients and reduces the time to market significantly. In this situation, the client can first avail proof-of-concept to get a gist of the software developer's delivery quality.
Seamless scalability
Rapidly expanding businesses must be in a position to adapt to the changing circumstances. When they reach this stage, businesses must begin to increasingly avail software development assistance. It can be costly and impractical to find the necessary resources within the team to complete a software development project. The number and scope of software development teams are often predetermined. It can be expensive and time-consuming to grow an internal workforce in response to shifting business needs.
You can prevent this and employ a scalable solution that can be quickly expanded to match your demands by working with a software development service provider. A good vendor has the capacity to scale practically any project for clients. Additionally, it can quickly and flexibly augment a project's resources as they have ready access to the pool of experienced software development talent.
Time zone advantages
Working with software developers from a different time zone is one big advantage of outsourcing software development. For instance, Finoit operates from its offices across the US (United States) and India. So, we have been providing services to our clients located across North America, Europe, and Australia, as our offices can accommodate them in their time zones.
Time zone differences improve turnaround and project monitoring from the client side. With the help of a dedicated team, professional offshore software outsourcing company help clients build a coordination framework that manages time overlaps. Software development service providers with development centers in Asian countries have evolved their own strategies to offer benefits from time-zone differences. Along with the cost advantage that software developers from this geography offer, the time-zone advantage only makes outsourcing the better choice.
Disadvantages of outsourcing software development
Indeed, outsourcing software development is the best option for businesses, but not without its own pitfalls – unless and until managed tactfully. Here we understand what could be the disadvantages of outsourcing software development to a wrong partner.
Communication challenges
A study has indicated that communication was cited by over 90% of firms as one of the major issues with outsourcing. Language, culture and ethics, and the scattered structure of teams are some important factors that can all contribute to this.
Things can become worse if staff members may feel under pressure to appease the client and not object to unreasonable requirements. This ultimately leaves them disappointed when the desired outcomes do not materialize.
Chances of quality being sacrificed
One of the most prevalent and widespread drawbacks of outsourcing could be poor quality. The final product's quality is solely under the control of the software development vendor you choose. Outsourcing for quality is a positive aspect, but finding a software development firm that meets your standards for quality is a mammoth task.
To ensure that you are building high-quality software by outsourcing software development, you must wisely choose a software development vendor. When software quality is not at par with your expectations, you have to spend additional dollars. Developing software is not a cheap activity. So, don't be fooled by a software development vendor's quality-guaranteed sticker.
Lack of ownership
Not all software development companies are committed to delivering promised results, and only want to collect as many contracts and earn as much profit as they can. They don't mind making a few little sacrifices in order to increase their profit.
While there are wonderful software development firms out there who are committed to providing the best service, a lot of them are only looking for the quickest method to earn a profit. So, never just accept their word. Look for proof from every shortlisted software development vendor before you finalize the partner for your software development project.
How to calculate the costs of outsourcing software development vs. bringing it in-house?
Having done the in-house vs outsource software development analysis, next you must understand how outsourcing software development and in-house software development offer different cost structures by getting a basic idea of cost calculations in both the models.
In-house software development
Initially you need to coordinate with the HR to build a strategy to recruit software developers. You need to identify the number of programmers, software architects, quality assurance engineers, database engineers, BI engineers, business analysts, UI/UX designers you will need in the team, and all other profiles relevant to your project along with the project manager.
You must give your in-house team a variety of financial assistance, including sick leave, an annual bonus, overtime compensation, insurance, etc. Let's not forget the cost that you will incur on account of the infrastructure and office space.
Here are the cost components of an in-house software development team:
Cost per hire
Software license cost
Staff salary
Training costs
Ad hoc expenses
Infrastructure expenses
Outsourced software development
What is the cost of outsourcing software development? How much can we save by choosing the outsourcing model over the in-house one? These are two important questions that you must start with before directly outsourcing your software development project. Here, we examine the cost of hiring a software development service provider.
Let's assume we're building a product. It would require a committed group of at least three mid-level coders, a QA engineer, and a UI/UX designer. Being a small project, a project manager can play the role of a business analyst.
The next thing is the number of hours per week you expect the team members to work. Let's say your product requires approximately 12 weeks, so with 8 hours of the day and 5 work days per week, it amounts to 480 hours to complete the project. With the in-house model, you would have taken 8-12 weeks just for hiring the talent.
What to consider when outsourcing software development
If the in-house vs outsource software development comparison makes you find outsourcing as the best option, then here are a couple of factors that you must consider.
Find the right outsourcing partner
With thousands of software development companies boasting top skills, it's a tough endeavor to find the truly best software development partner. Spend quality time for identifying the vendor that best aligns with your project requirements.
Figure out the right engagement model
There are various ways in which you can engage with a software development partner. So, you first need to understand the various engagement models in software development. Once you have understood which engagement model fits your requirements the best, you can confidently outsource your project.
Don't go for the cheapest option
A cheap option may momentarily excite you but may come with negative long-term implications. So, quality cannot be sacrificed at the cost of price.
Use strong project management applications
Outsourcing transfers the responsibility onto the vendor's shoulder, but not taking away from you the task of responsibly monitoring the project's progress. This entails employing a good project management tool.
Ensure consistent transparency
From the very first call, the chosen software development partner should make sure that all its procedures and actions are transparent. Software project transparency is made possible during the development process by setting up project management tools and communicating frequently.
Yes, data security should be your focus
Even before you have your first conversation with the vendor's team, you must sign an NDA agreement to safeguard your product concept, code that would be developed for the product, framework, data, and information. The contract should also include details on the procedure for gathering, transmitting, and accessing data.
In-house vs Outsource software development – Who's the winner
After doing the in-house vs outsource software development analysis, we can clearly see that outsourcing software development emerges as the winner. Not always you will need to outsource to hand over the task to external experts, but outsourcing your project will be the right choice even when augmenting the in-house team.
Today businesses see outsourcing as a cost-cutting strategy as it produces excellent outcomes quickly. You can access untapped talent with much ease.
However, you must ultimately determine which strategy suits your software development project the best. Just be aware of the positives and negatives that each approach brings.
Offering bespoke software development support, Finoit has a strong experience in software development. Outsourcing with Finoit will ensure high standards for development, quality, and delivery. Senior developers, who make up the bulk of our staff, possess high competence. We keep updating our technology stacks from time to time by introducing cutting-edge technologies, thereby providing clients with the best-in-class applications.
Book a Free consultation
Drop in your details and our analyst will be in touch with you at the earliest.
USA
6565 N MacArthur Blvd, STE 225 Irving, Texas, 75039, United States