Why SaaS Outsourcing Is the Key to Successful Software Development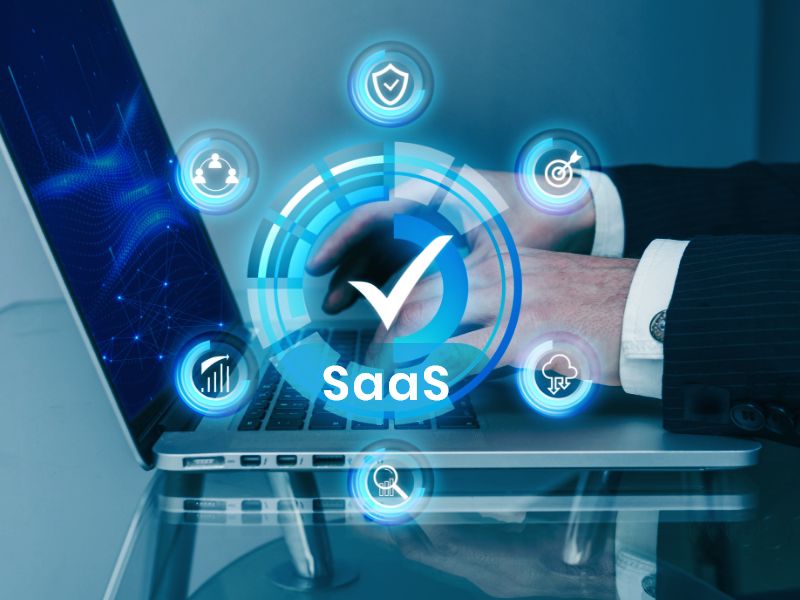 Are you struggling to balance your in-house software development team with your core business functions? Do the costs and challenges of maintaining a team of software developers put a strain on your business? SaaS outsourcing is the solution you've been searching for.
According to Deloitte, 57% of businesses outsource IT functions to reduce costs. By outsourcing, you can access specialized skills and resources without the overhead expenses of hiring and maintaining an in-house team. This can lead to significant cost savings and improved efficiency for your business.
Not only that, as Brian de Haaff, CEO of Aha!, points out, "Outsourcing SaaS development allows teams to focus on their strengths and let the experts handle the rest. This can lead to faster time-to-market, improved software quality, and ultimately, happier customers."
So, by outsourcing your software development needs, you can reduce costs, improve efficiency, and ensure high-quality software development. Keep reading to discover how SaaS outsourcing can benefit your business.
Success Simplified: Fetching Benefits with SaaS Outsourcing
SaaS outsourcing can be the key to unlocking success for your SaaS business. By leveraging the expertise and resources of specialized development teams, you can simplify your operations and streamline your path to success. Let's explore the top reasons why SaaS outsourcing works and how it can benefit your business.
Slash costs with SaaS outsourcing
SaaS development outsourcing to a Software-as-a-Service provider is a cost-effective strategy that eliminates the need for in-house hardware, software, and IT infrastructure investment, as well as the expense of hiring and training a dedicated development team. This strategy offers increased scalability, flexibility, and security while reducing overall costs. By adopting SaaS outsourcing, businesses can revolutionize their software development processes and significantly cut costs.
Expertise at your fingertips
SaaS outsourcing provides companies with access to a diverse pool of skilled software developers who specialize in different technologies and have varying levels of experience. This ensures that companies can develop software that meets their specific needs and is of high quality. By outsourcing to SaaS providers, businesses can leverage the expertise of a global network of developers, which results in faster time-to-market, reduced development costs, and improved software functionality.
Agility with flexibility
Software development needs can change rapidly, and businesses need to be prepared for any scenario. SaaS outsourcing provides a flexible solution that allows companies to scale up or down their software development needs based on changing requirements, without worrying about long-term commitments or resource constraints. This adaptability enables businesses to pivot quickly to new technologies or features and deliver innovative solutions to customers faster.
Launch products swiftly
Launching software applications in a timely manner is crucial in today's fast-paced market. SaaS outsourcing helps companies accelerate their time-to-market by leveraging the specialized expertise and resources of a dedicated development team. By outsourcing software development, businesses can bring their products to market faster, gain a competitive advantage, and capture market share. With SaaS outsourcing, companies can benefit from increased efficiency, better collaboration, and faster development cycles, resulting in a faster time-to-market and improved customer satisfaction.
Stay focused, boost growth
To grow a business, it's crucial to focus on core functions and invest resources strategically. Outsourcing software development to SaaS providers enables companies to do just that, leaving the software development process to expert teams. By delegating software development to external experts, businesses can free up valuable resources and focus on their core functions, such as marketing, sales, and customer support. This approach allows businesses to allocate resources more efficiently, improve profitability, and fuel growth.
Revamp your standards
Software quality is critical to the success of any business, and SaaS outsourcing can help raise the bar on software development standards. SaaS outsourcing companies are specialized in software development and have extensive experience in developing and testing software. They follow industry best practices and use the latest tools and technologies to ensure that software is of the highest quality. By SaaS development outsource, businesses can benefit from their expertise, experience, and commitment to quality. This approach enables companies to improve the quality of their software, reduce the risk of errors or defects, and enhance customer satisfaction.
Always there for you
Downtime can be costly for businesses, which is why round-the-clock support is crucial. SaaS outsourcing provides companies with 24/7 support for their software applications, ensuring that any issues or concerns are addressed promptly. This approach reduces downtime, maximizes productivity, and enables businesses to focus on their core functions. By outsourcing top-rated SaaS Software development services, businesses can benefit from always-on support and technical expertise. This allows them to maintain high levels of uptime, enhance customer satisfaction, and optimize business performance
Mitigate risks like a pro
Software development failures can be costly, both financially and in terms of reputation. Several proven offshore outsourcing software development company have specialized skills and knowledge in software development, which significantly reduces the risk of such failures. Additionally, outsourcing companies provide guarantees and warranties for their work, further mitigating the financial risk for companies. By outsourcing software development to SaaS providers, businesses can secure peace of mind, knowing that their software is being developed by experts and that their investments are protected. This approach enables companies to mitigate risks, minimize potential losses, and focus on their business goals
Conclusion
SaaS outsourcing can provide significant benefits to companies looking to develop and manage their software applications. Finoit Technologies, a leading SaaS software development company, has a proven track record of delivering innovative and high-quality software solutions to clients globally. Connect with our development expert and know how we can help you achieve your software development goals.
Book a Free consultation
Drop in your details and our analyst will be in touch with you at the earliest.
USA
6565 N MacArthur Blvd, STE 225 Irving, Texas, 75039, United States