Key Factors to Consider When Choosing a SaaS Developer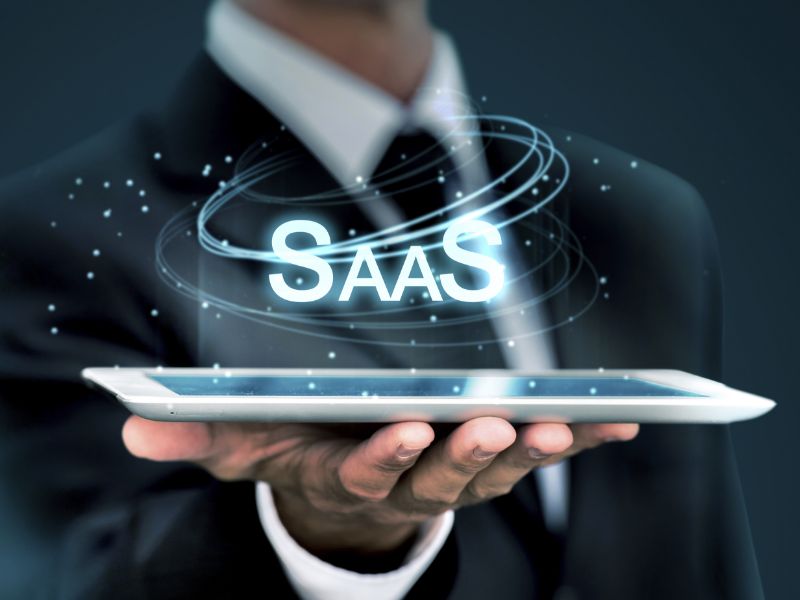 "Success in the SaaS world is about delivering value to customers and doing it better than the competition," said Jason Lemkin, founder of SaaStr. With the growing demand for Software as a Service (SaaS) solutions, businesses must choose the right SaaS Developers to stay ahead of the competition.
You are a determined business owner and found yourself facing a critical decision. Your company is proliferating and needs a powerful Software as a Service (SaaS) solution to streamline its operations and scale its business to new heights.
You began searching for the perfect SaaS vendors. As you know, choosing the right partner could mean the difference between success and stagnation. But with countless options, you realized that the task ahead would not be easy.
As you delved deeper into a quest and discovered what can be the key factors to consider in SaaS vendor evaluation? Technology expertise, project management skills, and pricing structures were all crucial elements that needed careful examination.
So how to select the right one?
With determination and perseverance, I navigated the maze of potential partners, using the tips and tricks, and tried all methods to find them but didn't get one.
But don't worry; this article will explore the critical SaaS vendor evaluation criteria. With the right partner, you can build a robust SaaS solution that elevates your business to the next level. So, let's dive in and discover how to choose a SaaS developer for your needs.
Expertise in SaaS development is critical to success
Software-as-a-Service products are synonymous with innovative and interconnected business solutions, which means the expectations for SaaS providers have skyrocketed. A Plethora of SaaS service providers are there, so it's crucial to find a developer with expertise in your specific area to achieve your goals.
Ultimately, the key is hiring an experienced person who understands your vision and provides expert guidance on the suitable business model, UX/UI design, and development tools to ensure your idea is successful and profitable.
Seeing is Believing
As business leader Richard Branson said, "If your dreams don't scare you, they are too small." When choosing a, look for one that has tackled complex projects and overcome challenges, demonstrating their ability to deliver innovative and scalable solutions. A comprehensive portfolio emphasizing UX/UI design and usability can indicate their proficiency in creating high-quality SaaS applications.
Assess approaches to SaaS development
When selecting SaaS Vendors, paying attention to its system is essential to ensure a successful project. Here is the SaaS evaluation checklist that you must consider.
Methodology: SaaS providers should have a clear and effective development methodology that suits your project needs, such as Agile, Scrum, or Kanban.
Communication and Code Review: Communication is crucial for the success of a project. Choose a SaaS developer that values open communication and has a transparent code review process to ensure the project stays on track.
MVP Creation: SaaS developers should be experienced in building minimum viable product to test your idea and receive user feedback before launching the entire product.
Security: Data privacy and security are vital. In fact, laying increasing emphasis on cybersecurity is one of the top SaaS industry trends these days. Choose a SaaS Developer that follows industry-standard security practices and can implement robust security measures for your product.
Cloud Migration: If you plan to migrate your existing applications to the cloud, look for a developer with experience in cloud migration that can guide your project with the best cloud solutions.
Considering these aspects can help you choose the top-notch SaaS Developers and ensure the quality and success of your project.
Assess its online footprint
SaaS vendor's digital presence is the window to their reputation, visibility, and client satisfaction. You can gauge services, accomplishments, and industry recognition by reviewing the website and social media presence of a vendor to confirm it as a reliable SaaS software development company.
For instance, the digital presence of FinTech company Square Inc. showcases its expertise in payment processing and financial services, with a user-friendly website, active social media accounts, and multiple customer success stories. This presence has contributed to the company's success and recognition in the industry, including being named one of the World's Most Innovative Companies by Forbes.
Find a top-notch SaaS dev
The success of your product hinges on choosing the right developer, and their expertise in cloud computing platforms is a crucial factor to consider. The quality and scalability of your SaaS greatly depend on how well they handle cloud integration.
To ensure smooth and reliable performance and efficient deployment, it's essential to partner with a top-tier firm proficient in leading cloud platforms such as Microsoft Azure, AWS, IBM Cloud, and GCP. With their deep knowledge and experience in these cloud technologies, your SaaS product has the potential to soar to new heights in the digital landscape.
Tech stack mastery
When outsourcing SaaS development, choosing a SaaS vendor with expertise in the technology stack required for your project and using cutting-edge technologies to provide top-rated custom software development services is essential.
A proficient technology stack ensures that your SaaS product is developed with the latest and most efficient tools, resulting in a scalable, secure, high-performance application. Ensure the development partner knows the required technology stack for your product to achieve the best results.
Red Flags to Watch Out For
Last but not least, when evaluating SaaS developers, it's essential to be vigilant for potential red flags that could signal a poor fit for your project. These warning signs serve as crucial indicators to steer clear of unsuitable partners.
One significant red flag is a lack of transparency. It may raise concerns about its credibility and reliability if it seems hesitant to provide clear and comprehensive information about its processes, pricing, or previous projects.
Another warning sign is vague contracts and agreements. A reputable SaaS developer should offer well-defined and detailed arrangements that outline the scope of work, timelines, deliverables, and responsibilities.
Beware of overpromising and under delivering. If their claims and commitments sound too good to be true, verifying their capabilities and track record is crucial to ensure they can meet your expectations.
Payment Options
When looking for a software-as-a-service (SaaS) developer for your business, one of the most important things to consider is how much they charge. It's essential to make sure they match your budget and financial needs.
Start by looking at their pricing model. Some developers charge a monthly fee based on how often you use their services, while others charge a one-time fee for certain features. Don't forget to look out for any hidden costs that could come up during or after the development process.
Make sure they're being transparent about their pricing so you don't have to worry about any unexpected costs. Then, check out their payment options to see if they're right for you. Some developers offer flexible payment terms, while others use different payment methods like credit cards, bank transfers, or online gateways.
Conclusion
Choosing the right SaaS developer can make or break your business idea. As a result, selecting a partner that can understand your needs, provide innovative solutions, and deliver high-quality results becomes utterly crucial.
With Finoit Technologies, you can be assured that you're partnering with an experienced and reputable SaaS development company that can help drive your business forward. So, connect with the development team, who profoundly understands the latest technologies and development methodologies, ensuring your SaaS product is innovative, scalable, efficient, and cost-effective.
Book a Free consultation
Drop in your details and our analyst will be in touch with you at the earliest.
USA
6565 N MacArthur Blvd, STE 225 Irving, Texas, 75039, United States