iPhone App Development Company
As a top rated iPhone app development company, we thrive to deliver high-performance iOS apps that delight the users and deliver engagement.
iPhone / iPad app development services
Blend of native and Hybrid development for building iOS apps that deliver performance and growth. as an iOS app development company, we offer
iOS App Strategy
Help you to devise the roadmap
for successful implementation,
launch and user acquisition
iOS App UX Design
Creating user-driven design
that delivers engagement,
retention and conversion
iPhone App Develoment
Building scalable, secure iphone & ipad
apps to help you innovate and
disrupt the market
All level of integrations
Relentlessly pursuing to set industry benchmark in app design and development methodology and delivering success to our customers
Custom API Integration
MDM Integration (Mobile device management)
mBaaS Integration (Mobile Back-end as a Service)
Beacon Integration
IoT (Internet of Things)
BLE Device Integration
Location/GPS Services Integration
Payment Gateway Integration (Stripe, PayPal, Authorize.net etc.
Porting and Migration from Other Platforms
XMPP Chat Server Integration
Audio/Video Live Streaming
Apple Watch Integration
Wearable Integration
QA Testing on real Apple devices
3rd Party Application Integration, Such As Blog,
Facebook, Twitter, Outlook, Google Apps etc.
DISCUSS YOUR PROJECT
iPhone/iPad Development Technologies
We use Native development using Swift or Objective C to deliver excellent products.
DISCUSS YOUR PROJECT
Programming Languages
Objective-C, SWIFT
IDE
Xcode
Technologies
iPhone SDK, Cocoa Touch
OS
iOS 8, 9 & 10 Support
Design
Autolayout Support
Database Engine
Core Data
Testing/Debugging
iOS Simulator and Apple Devices
Your iOS (iPhone / iPad) app needs to be
Well Programmed
Structured, commented codes
User centric- To engage,
retain and convert
Secure- Developed with
security protocols and guidelines
Scalable- To manage
increasing user-base
Compliant- Compliant with
all the rules and guidelines
Well Tested- Even a single bug
is costly. We don't leave it to chances
Learn what mistakes you should avoid while hiring an iPhone app development team
CONNECT TO ADDRESS THESE PROBLEMs
Why Finoit will be a great fit for your iPhone app development
8 years of journey, here is what we have achieved
Startup Thinking
Nimble, agile, and proactive. Having
built and helped over 100 startups,
we know what it takes
Partner Approach
We are driven by 'Customer success' culture
and don't think of ourselves as a service provider
but your technology partner
Product Mindset
We are product people, and product-market fit,
customer needs, time to market and break-even
keep popping in our head when discussing.
Experience Design Thinking
Ease of use, right information flow,
delightful experience and conversion are the
core of our UX methodology.
Hiring Philosophy
Hire the best and suffer less is what we follow.
Top teams need least hand holding and
delivers flawless products
Certified Teams and Company
Our teams are not only experienced
in respective technologies but
also certified.
LET'S PLAN YOUR PROJECT
Success stories
Know more about our niche through these success stories
Social
Marketplace
Travel
Entertainment
Productivity
Finance
Healthcare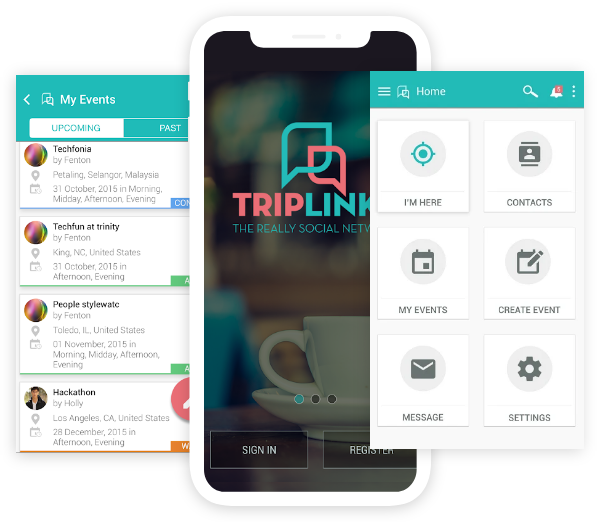 TripLinks
Social
TripLinks is the really friendly meet-up app for solo business travel. Connect and meet in real life. No more table-for-one, no more room service. See the sights of the city you're in with a local. Meet a new person, share a moment.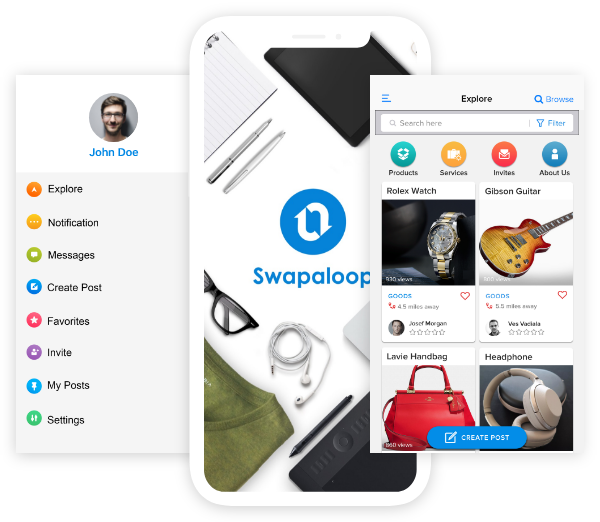 Swapaloop
Ecommerce
While currencies and economies may rule our world, there is one more thing that's more prevalent than money across all of our markets and industries: trade skills, goods, and services.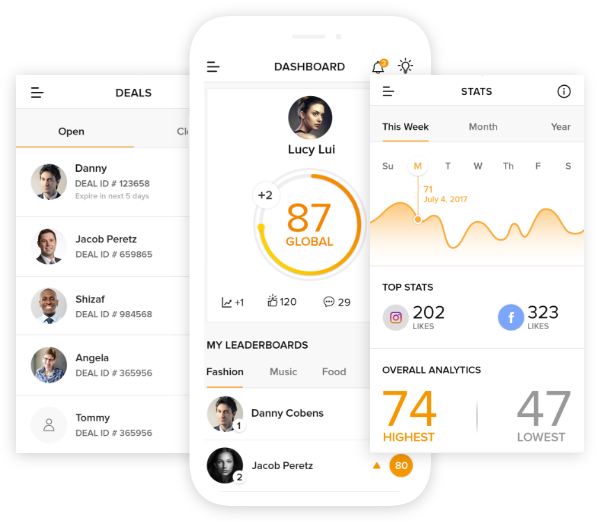 MySway
Ecommerce
While currencies and economies may rule our world, there is one more thing that's more prevalent.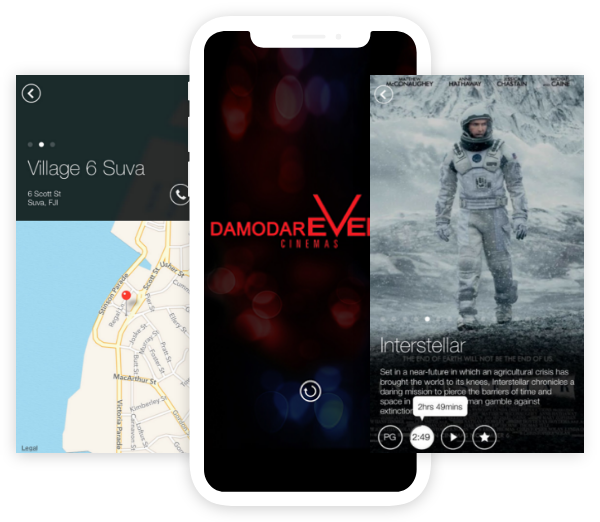 Damodar Cinemas
Entertainment
An app to book cinema and event show based on user prefrences.
iPhone App Development Processes
Finoit Technologies is a complete iPhone app development company. Our expert team of top-notch custom iOS apps developers is developing custom iOS mobile app solutions from many years now. We follow a blend of Objective-C and Apple Inc. latest programming platform – Swift for developing custom iPhone apps that can do wonders for their owners in terms of revenue and brand value. Read More
We offer end-to-end custom iPhone app development services that include marketing research, analysis, consulting, design, development, testing, and maintenance. Our expert enterprise iPhone apps designers make sure that every app delivers a flawless and smooth user-interface. By utilizing some of the latest iOS app development technologies we make custom iPhone apps more powerful for executing many complex tasks. Like every other service we offer, we also pay special attention to the quality assurance in case of custom iPhone apps development too. For more information related to custom iPhone apps and other iOS (iPad) apps development fill the requirement form given below.
Please fill in our request information form and one of our consulting representatives shall instantly get in touch with you.
Know more about our iOS (iPhone / iPad) app development methodologies
Finoit Technologies is a renowned iPhone app development company that specializes in custom solutions for iPhone app design and development. Our iPhone app developers offer premium service and their top priority is to meet the demands of our customers. Finoit Technologies has been in business for many years now, and we have been keeping up with the latest Objective-C and Apple Inc. programming platforms. Our iPhone app development services include market research and analysis, as well as consulting, design, development and testing. Furthermore, our clients will always receive maintenance services, as we take full responsibility for the technical performance of our product. We take pride in our work, and we guarantee that your specifications will be met. We deliver a flawless UI and the apps designed by Finoit Technologies offer a wide spectrum of capabilities, as they can shoulder and execute a high number of complex and demanding tasks.
Let us briefly walk you through our development process:
Defining a clear purpose behind your iPhone application, where you tell us what is your mission and what you want to achieve with it.
Creating a prototype or wireframe of the iPhone application, where your ideas are implemented and you gain a clearer picture of what it will look like.
Setting up the primary building block of your iPhone app, or the so-called back-end structure.
Authentication and managing user accounts within the iOS app.
Creating server-side logic that is used for the back end of the iPhone app.
Customizing user experience and deciding how users will navigate through the iOS app.
Data integration that enables access and allows the information to be shared to 3rd party websites like social media platforms.
Adding features that increase the user engagement, such as push notification services.
Moving on to the front-end iPhone application development.
Creating a service that stores data locally and increases the operating speed of the iPhone app, also known as caching of data.
Allowing data to be accessed online via the synchronization feature.
Mock ups and wireframing development for a clearer picture of the app's UI.
UI design and development.
UI improvement and modifications.
The testing phase for quality assurance, discovering of potential bugs, and polishing the iOS app to perfection, before it is deployed.
As you can see, Finoit Technologies, a top-notch iOS app development company takes complete responsibility and guarantees for the premium quality and optimum functionality of iPhone applications. We pay special attention to the quality assurance and eliminate any potential performance issues. We ensure every app's user interface is flawlessly delivered and that our products correspond to all of the latest trends in software development. In other words, if you need iPhone app or iPad app development services, you cannot go wrong with Finoit Technologies. For additional information on iPhone app and other iOS (iPad) app development, quickly fill out the form located below. We have a swift response time and you are going to get in touch with one of our company's representatives immediately. Just send us your app ideas and goals, and it is our responsibility to make them a realty.
Trusted By 200+ Enterprises and Startups
With innovative ideas and capability to build scalable and high performing software & apps along with constant support. We, the globally renowned custom iPhone app development company help our clients reach market quickly and achieve their goals.
Request Quote Now
Accredited and featured on
We are acclaimed as a premier iPhone app development company by leaders across a range of industries we have worked in.
Being a standard AWS consulting partner, Finoit's list of services includes world-class iOS app development solutions to global clients.
As a Microsoft Silver partner iPhone app development firm, we deliver high-end iOS app design and development services using various Microsoft technologies
Finoit Technologies received ISO 9001 certification for demonstrating the ability to provide iPhone app development services in accordance with ISO certified standards.
Finoit technologies received the ISO 27001 certification in information security management for the secure and best iPhone application development practices we follow.
As one of the fast-growing Nasscom accredited company, we adhere to the high-quality, industry best practices for iOS application development across various domains.
Finoit has been featured as one of the top iPhone app development companies on Clutch, an independent B2B research agency.
Featured blogs
Project Success and Transparency When Outsourcing Software Development
In the new business environment, the decision to outsource software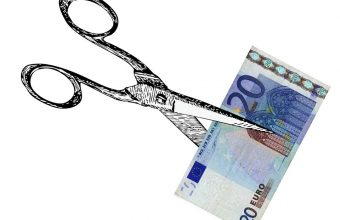 Guide: 10 Lesser Known Methods to Reduce Software Development Cost (2020)
Our empirical observations since a decade in the software development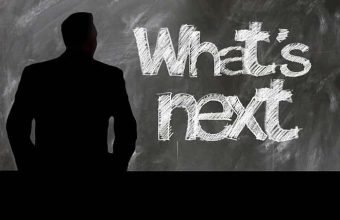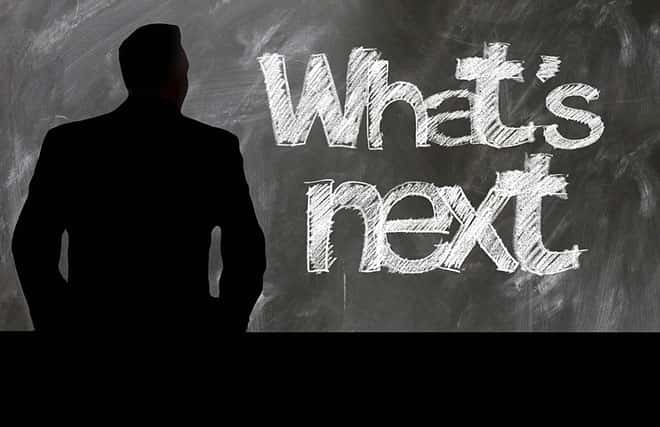 Technology Trends that will Disrupt your Business in 2020
John Chambers, the Executive Chairman of Cisco Systems once said that
Testimonials
Customer's Say
Amazing team to work with! I have collaborated with them on multiple projects and we continue to engage for all our Web and Mobile apps requirements. They offer exceptional services as a custom iPhone application development company.
Massimo Barone
(CEO – Smart Card Marketing Systems)
We have worked with Finoit Technologies for over 5 years now and it's an excellent iPhone app design company that is great to work with. Finoit doesn't blindly follow directions, they offer helpful solutions and are strong with project management and communication.
Gudmundur St. Sigurdsson
(Founder – 2Way ehf.)
Finoit was chosen after a thoughtful review of some of the best development companies, and over the past 6 years, Finoit team has successfully helped us to grow our business with a reliable software program that active customers use daily.
James McCoy
(Founder & CEO – Budgyt)
I'm so impressed with Finoit's work that I'm continuing to work with them on further enhancements to my application and plan to re-engage them on other separate projects as well. Finoit's services as an development agency are greatly recommendable.
LaMarcus Bolton
(Founder – Ambivista LLC.)
Communication is quick and professional. I have worked with many companies and [Finoit] stands out amongst them as the best development company.
Eric Shufro
(Founder – Remotii, Inc.)
Finoit Technologies has performed wonderfully. They are responsive to communication and they work with speed and accuracy. My experience with a custom development company was never been so seamless where I had to handhold the least.
Bryan Bruce
(Owner – Your Brand Voice)
Finoit has a fantastic team with a consultative approach and good integrity. We are already working on app upgrade and released new versions of the app.
Paul Seferian
(CEO – Fishing Mobile App)
The Finoit team was very easy to work with, was on budget, and within a reasonable time as far as the deliverables being in the scope of timing that was agreed upon in advance.
Tim Marsh
(Owner – Safari Surf School)
Book a no-obligation consultation
Drop in your details and an analyst will be in touch with you at the earliest.