How Unified Communications (UC) Has Become an Inseparable Part of Enterprise Mobility?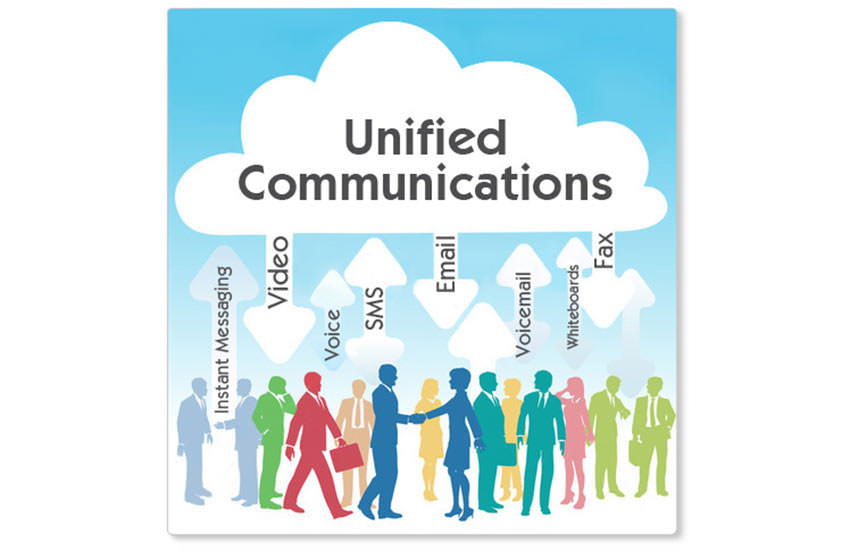 Back in 2015, JPMorgan decided to put an end to voicemail – a move that might have been surprising to some while obvious to a few. Those favouring the decision were witnessing the rise of more powerful communication tools that included instant messaging and robust conferencing tools.
Organizations were just transitioning to Unified Communications (UC) when the pandemic upended the work settings, making remote working a norm. Now, the need to embrace UC grew stronger.
Along with improving coordination and collaboration in remote settings, UC mobility solutions began offering the promise of lowering operating expenses and maintaining customer relationships. Promoting cross-functional communication that brings positive outcomes, UC became a key enabler of enterprise mobility.
If we see the other way round, today, mobility has transformed assorted business verticals owing to the efficiency, high performance, and cost reduction it promises. Living up to its reputation, it has played a significant role in popularizing enterprise Unified communications (UC) to a great extent.
All we see is that UC holds the distinction of being among the most sought-after technology trends in the present times and continues to enamour us. As you grow eager to know what UC is all about and how mobility has made it to attain the heights of communications, we bring you the answers. Just read on!
What is the concept of Unified Communications
Unified Communication, as the name suggests, is the assemblage of all the real-time and non-real communication modes at one place, including voice, video, text, email, and fax among others. Developers have come forth with new applications that intend to make communication more effective and economic by integrating all these modes.
The UC phenomenon has led to enhanced business dynamics and has emerged as a valuable asset for mobile workers who depend heavily on their mobile devices to fulfil their business goals or those of their employers, while on the move. Among the other important facilities that these UC-endorsed applications comprise may include user presence status and context, corporate directories, web conferencing, VoIP, etc.
So, if we are to summarize, ideally, an enterprise unified communications platform comprise of:
VoIP-enabled cameras, microphones, and phones
Sleek UI (user interfaces) that use a power of multiple channels intended to enhance user experience.
Multipoint Control Unit (MCU) that allows multiple users to connect over a video conference.
A cloud-based IP-Private Branch Exchange) IP-PBX that unifies business communication on a centralized network.
Applications with text and voice capabilities
Applications with web conferencing functionalities to streamline virtual meetings
Social networking platforms to allow for seamless collaboration
Unified Communications and Enterprise Mobility
As we saw, the idea of Enterprise Mobility germinates from Unified communications. If we see from the reverse angle, it is the need for enterprise mobility that creates the need for UC technology.
The idea of enterprise mobility is centered around remote working. And it is the rise of mobile technology and remote work that has transformed the way businesses operate, and it is now essential to have effective communication tools that can keep remote teams connected and productive. Unified communications for enterprise has arisen as a solution to this challenge.
As explained, UC refers to a set of communication tools that are integrated into a single platform. The idea is to create a unified experience that allows employees to communicate seamlessly, regardless of their location or device.
One real-life example of how UC is being used is at IBM. With their platform IBM Connections, IBM allows users to establish dynamic networks. Apart from regular functionalities such as video conferencing, instant messaging, the platform includes features such as file sharing, which are all integrated into a single interface. With these features, the tool proves extremely helpful to remote teams.
The adoption of UC by social organizations such as the International Committee of the Red Cross (ICRC) highlights its rising importance. ICRC operates in some of the most challenging and dangerous environments in the world and its staff need to coordinate with stakeholders which may be in a different part of the world. Their staff work in conflict zones, disaster areas, and other volatile environments, often with limited access to resources and infrastructure.
In order to support their work, the ICRC has implemented a comprehensive UC system that allows their staff to communicate and collaborate effectively. The system combines all features such as email, instant messaging, and video conferencing all essential to communicate in real-time. The system is accessible from a range of devices, including smartphones and tablets, which is particularly important for staff who work in some of the remotest parts of the planet.
UC is contributing significantly in ICRC's humanitarian work. The staff can use the system to share information about security threats, coordinate logistics, and collaborate on projects. Secondly, the system has enabled the ICRC to operate more efficiently, which is particularly important given the challenging environments in which they work.
With UC, the staff can access the system from anywhere, which means they can work remotely or on the move, reducing the need for costly and time-consuming travel. Finally, the system has improved security for the ICRC's data and communications, which is vital given the sensitive nature of their work.
Going Further – Summarizing the value
In the preceding part, we had a look at Unified Communications and its components from a generic angle. However, considering the vastness of the concept, the best we can understand is by having a look at some practical examples, as discussed below.
Customer Service: By allowing agents to manage calls, chats, and emails from a single platform, Unified Communications mobility solutions may help businesses provide great customer support. In order to deliver prompt and correct responses, agents can access customer data and communicate with other team members.
Customer Care: Unified Communications mobility solutions can assist call centres in more effectively managing high call volumes. Call queuing, routing, and tracking capabilities can help agents handle calls more efficiently, cutting down on wait times and raising client satisfaction.
Manufacturing: Manufacturing companies are using UC solutions to enhance supply chain management and decrease downtime. By coordinating over a video conference, workers can carry out remote inspections and repairs, as instant messaging can streamline coordination.
Retail: Employees can use their mobile devices to access inventory and sales data. They can have voice, video, and messaging conversations with customers, co-workers, and managers.
Finance: With mobile unified communications, finance team members can access financial data, analyze reports, and get market updates on their mobile devices.
Education: UC comes as a benefit to both, learners as well as teachers. It enables students to communicate and collaborate with their teachers in real-time, and access learning materials on their mobile devices.
In general, if we are to summarize, here is what unified communications brings with it:
Workers can connect with the corporate network comfortably irrespective of their mobile devices, whether provided or through their personal device (BYOD trend).
Employees can access emails, contact names, calling details, etc. through your mobile device by merely giving speech commands.
Users can access services such as instant messaging, fixed-mobile call handoffs, video conferencing, etc., via cloud-based infrastructure.
Video communications in the field of healthcare has resulted in improved patient care and better life saving ratio at very reduced costs.
Unified Communications Market
Citing the value of unified communications (UC) in the wake of upscale mobility assistance, the report by Grand View Research expects the UC market – valued at 113.48 billion in 2022 – to grow at a CAGR of 17.4% from 2023 to 2030.
Different research agencies are predicting various growth figures. Vantage Market Research predicts the market size to reach 390.53 billion by 2023, with a CAGR of 19.6% from 2022-2030. On the other hand, Global News Wire has forecasted the market growth at a CAGR of 19.9% from 2021-2028. Overall, findings of different research agencies hint growth of the UC market.
Embracing enterprise mobility by big organizations as well as SMBs and the persistently growing market of hand-held devices (giving boost to BYOD trend) is acting as the mainstay pillars behind this significant surge.
With the rise of unified communications, tech companies are bringing lucrative packages. Today, Unified Communications and Collaborations as a Service (UCCaaS) providers offer packages starting from USD 20 to USD 1000. It all depends on the requirements of the users. With plenty of UCCaaS providers to choose from, users have the option to find a provider that meets their budgetary requirements.
Web Conferencing is one prominent component of unified communications. If we are to talk of its market size, then the web conferencing market is also registering a constant growth. Going by the figures of Global News Wire, the global video conferencing market is expected to hit the 19.1 billion mark, growing at a CAGR of 12.6% from 2022 to 2027.
The bulk of credit to this increase could be given to the rising use of web conferencing for educational training, meetings, and collaborating with global stakeholders.
Future of Unified Communications and Collaboration
End users are always in the lookout for communication modes that could help them search and share information with others in their business network and peer groups, etc., more conveniently and efficiently, using almost any device, anytime and from anywhere.
With IT companies coming up with beneficial UC strategies and solutions in the current enterprise mobility era, which could seamlessly integrate into the existing environment, such end users can ask for nothing more.
Evidently, the future of unified communications and collaboration seems to be uber bright. The below stats endorse this ubiquitous fact even further.
As per UC Today, UC solutions can lower TCO (total cost of ownership) by as much as 56%.
Three important business values that cloud-based communications generate include greater ROI, employee satisfaction, and productivity enhancement, as UC Today's findings reveal.
As per Gartner, 74% of new Unified Communications licenses brought in 2024, will be cloud-based.
Grand View Research has brought forward that Instant Messaging and Unified Communications segment account for more than 32% of the UC market.
Again, as per Grand View Research, the enterprise sector with 46% contribution in the overall market for UC, accounts for the largest market share.
IBM also favours a booming future for the UC trend as it predicts the following changes:
Offices will be replaced by virtual workplace, with mobile devices taking over the realms from desktop computers and desk phones.
Real-time collaboration tools and instant messaging will leave the email culture far behind, enabling the next generation workers to operate more efficiently.
Traditional IMs will get a further refurbishing with increased capabilities that could accommodate more business processes ahead of traditional click-to-call facilities.
Provider of UC solutions will ensure open standards and more interoperability to their services, thereby eliminating boundaries across business silos
Online corporate meetings will be heavily influenced by gaming technologies and 3-D virtual world, giving way to fresh meeting models, and putting a hold on the age-old calendar-based conference calls.
As AI has become a dominant force, UC tools will be built to automatically transcribe and summarize meeting discussions. Equipped with predictive capabilities, the UC tools will come with response suggestions to messages, and automatically route calls as per the preferences.
In a nutshell, the emergence of UC strategies and solutions have resulted in an appreciable boon for IT enterprises that were craving to replace their traditional communication modes for more effective, quicker, cost-effective and beneficial results.
Significant services provided by unified communications companies thus include Instant Messaging, Audio, video and web conferencing, Content Scanning, Web Filtering, Social Media Compliance, Secure communications and so on.
The trend is expected to become even more vibrant, with businesses in large numbers willing to integrate UC facilities with their processes to smoothen the correlating, aggregating, and sharing of important information.
Not surprisingly, UC has indeed become an inseparable part of enterprise mobility in the modern-day world.
Conclusion
Leveraging the potential of unified communications is quite possible, if you have access to a capable development team.
With Finoit's ace mobile app development services, you can develop web and mobile applications specifically dedicated to enhance the communication experience of users across different business verticals.
We hold credible experience in developing communication based mobile apps for varied platforms including Android, iOS, and Cross Platform. Committed to quality, we deliver top-rated custom android app development services.
If you are looking to build UC solutions for your iPhone ecosystem, you can seek consultation from our iPhone app developers, who will provide you with the best iPhone app development services.
With us, you can develop quality applications to help you give your instant messaging and social media messaging experience a significant twist. Connect with our development expert today to avail above services in this domain.
Book a Free consultation
Drop in your details and our analyst will be in touch with you at the earliest.
USA
6565 N MacArthur Blvd, STE 225 Irving, Texas, 75039, United States