How Unified Communications (UC) Has Become an Inseparable Part of Enterprise Mobility?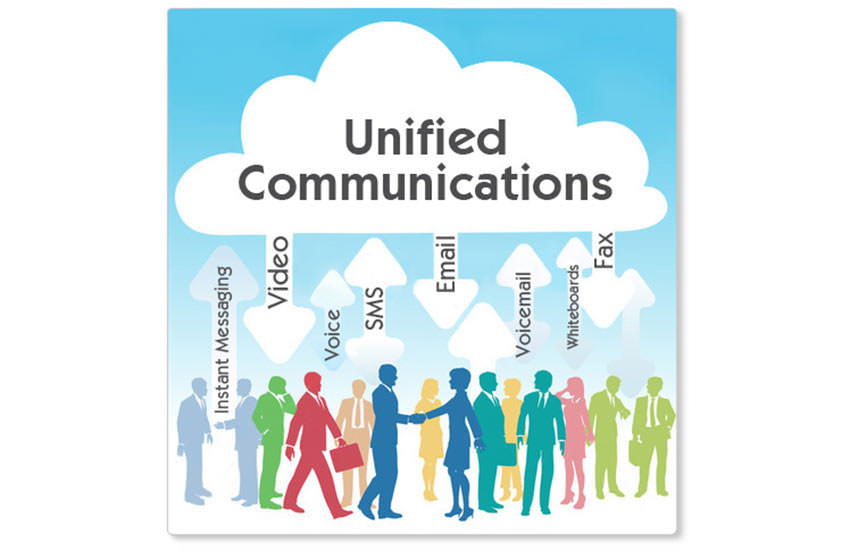 Mobility has transformed assorted business verticals owing to the efficiency, high performance and cost reduction it promises. Living up to its repute, it has played significant role in popularizing Unified communications (UC) to a great extent as well, as the latter holds the distinction of being among the most sought after technology trends in the recent times. Eager to know what this UC is all about and how mobility has made it to attain the heights of communications wish list? Just read on!
Unified Communications-Brief introduction
As the name suggests, it is the assemblage of all the real-time and non-real communication modes at one place, including voice, video, text, email, and fax among others. Developers have come forth with new applications that intend to make communication more effectual and economic by integrating all these modes.
The UC phenomenon has led to enhanced business dynamics and is perhaps a valuable asset for mobile workers who depend heavily on their mobile devices to fulfil their business goals or those of their employers, while on the move. Among the other important facilities that these UC endorsed applications comprise may include user presence status and context, corporate directories, web conferencing, VoIP, etc.
Examples of UC
You send voicemail message to a friend and he accesses the same through cell phone or e-mail.
Your workers are able to connect with the corporate network comfortably irrespective of their mobile devices, whether provided or through their personal device (BYOD trend).
You can use only a single number instead of managing multiple contact numbers, thereby avoiding the possibility of missed calls.
You can access emails, contact names, calling details, etc. through your mobile device by merely giving speech commands.
You can access services such as instant messaging, fixed-mobile call handoffs, video conferencing, etc., via cloud based infrastructure.
Video communications in the field of healthcare has resulted in improved patient care and better lifesaving ratio at very reduce costs.
Unified Communications Market
Citing the value of unified communications in the wake of upscale mobility assistance, the report by Transparency Market Research has expected a multifold surge of the UC market from USD 22.8 billion in 2011) to a staggering USD 61.9 billion by 2018, indicating CAGR growth of 15.7% between 2012 to 2018.
In India alone, the UC market is all poised to witness a respectable CAGR growth of 11.8% from 2010-2017 as per the report by Frost and Sullivan. Embracing of enterprise mobility by big organizations as well as SMBs and the persistently growing market of hand held devices (giving boost to BYOD trend) in the country act as the mainstay pillars behind this significant surge.
The UC market is also pretty cost effective as could be inferred by a sample configuration from Verizon. For a hypothetical company of 1,000 employees, purchasing 3-year contract through a single site, the cost of Unified Communications and Collaborations as a Service (UCCaaS) for each user per month will come out to be USD 34.53 as compared to USD 43.15 incurred for a do-it-yourself system.
The web conferencing market is also expected to witness a sizable annual growth of 22.6% during 2009 to 2016 in the Asia-Pacific region, leading to a two-fold increase in the market size since 2009. The bulk of credit to this increase could be given to the rising trend of web conference sessions for educational trainings and internal meetings, etc., resulting in slashed travel expenses.
Future of Unified Communications and Collaboration
End users are always in the lookout for communication modes that could help them search and share information with others in their business network, peer groups and family, etc., more conveniently and efficiently, using almost any device, anytime and from anywhere. With IT companies coming up with beneficial UC strategies and solutions in the current enterprise mobility era, which could seamlessly integrate into the existing environment, such end users can ask for nothing more.
Evidently, the future of unified communications and collaboration seems to be uber bright. The below stats endorse this ubiquitous fact even further.
After conducting global research in 17 markets in July 2013, Ovum found:
78% of IT companies reported to have both a strategic plan as well as the budget desired to leverage selected UCC components
20% of IT-decision makers have plans to deploy UCC over cloud in the next 2 years.
The Gartner 2013 UC Magic Quadrant emphasizes on certain key factors including user experience (UX), Mobility, interoperability, cloud and broad solution appeal that will determine the success of UC in the better future.
IBM also favors a booming future for the UC trend as it predicts the following changes:
Offices will be replaced by virtual workplace, with mobile devices taking over the realms from desktop computers and desk phones.
Real-time collaboration tools and instant messaging will leave the email culture far behind, enabling the next generation workers to operate more efficiently.
Traditional IMs will get a further refurbishing with increased capabilities that could accommodate more business processes ahead of traditional click-to-call facilities.
Provider of UC solutions will ensure open standards and more interoperability to their services, thereby eliminating boundaries across business silos
Online corporate meetings will be heavily influenced by gaming technologies and 3-D virtual world, giving way to fresh meeting models, and putting a hold on the age old calendar based conference calls.
To summarize, the emergence of UC strategies and solutions have resulted in an appreciable boon for IT enterprises that were craving to replace their traditional communication modes for more effective, quicker, cost-effective and beneficial results. Significant services provided by unified communications companies thus include Instant Messaging, Audio, video and web conferencing, Content Scanning, Web Filtering, Social Media Compliance, Secure communications and so on. This trend is expected to become even more vibrant, with businesses in large numbers willing to integrate UC facilities with their processes to smoothen the correlating, aggregating and sharing of important information. Not surprisingly, UC has indeed become an inseparable part of enterprise mobility in the modern day world.
Finoit is quite capable of developing web and mobile applications specifically dedicated to enhance the communication experience of users across different business verticals. It holds credible experience in developing communication based mobile apps for varied platforms including Android, iOS, Windows Phone, Cross Platform, and more.
Finoit can develop quality applications to help you give your instant messaging and social media messaging experience, a significant twist. Feel free to contact us at the earnest to avail our services in this domain.
Book a Free consultation
Drop in your details and our analyst will be in touch with you at the earliest.
USA
6565 N MacArthur Blvd, STE 225 Irving, Texas, 75039, United States