Want Your Business to be More Efficient & Profitable? Read on!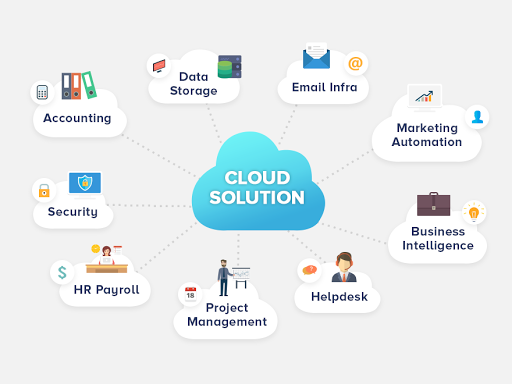 Will you respect and follow the advice of professional who has been CEO of Cisco for 20 years?
Most probably yes.
According to John Chambers, Cisco's CEO for 20 years
"More than one-third of businesses today will not survive the next 10 years".
If we evaluate why would it happen then top reason we will come across is 'Not being able to adapt and adopt technology advancement'
Business is always about creating a system. A system which is self sustainable, has neatly defined processes and is intelligence in itself. SMBs always work hard on finding the product market fit, finding customers, finding right employees, founder managing everything on their own but generally fail to address the most important aspect of their business which is system and process efficiency.
And how to achieve that?
By getting SOPs (Standard operating processes) in place and using right tools for their automation.
In this post, we will share top 15 tools an SMB can use to automate their business, associated benefits of the tools and overall impact of such automation on the business.
1. Accounting- How do businesses usually approach the accounting process in their businesses?
Usually, the accounting department relies on a local software to get the work done. This was an efficient way of handling things than doing them manually, but technology has went a step further and a variety of cloud solutions now offer a lot more functionality.
Before we move on to the benefits of cloud accounting software, let's take a look at the problems that come with the usual accounting approach.
Lower productivity – Even though the software is useful, the productivity is not as good as it could be with different tools.
Maintenance costs – Every change to the software is followed by a financial investment.
Lack of integration – Integrating the software with other tools is practically impossible, if there is a feature like this, it usually comes at a significantly higher price.
No automation – Software helps with variety of accounting processes, but still, some parts remain manual.
Risk of losing data – All of the data is stored locally. In a case of malfunction, there is chance of losing various valuable data.
All these problems can be easily solved by switching to cloud-based accounting software.
These are some of the benefits you get in the process of doing so.
Better workflow – With cloud-based accounting software, you can enable your small team to become much more efficient and effective.
Integration with other software tools – There are plenty of other software tools you can integrate the accounting software with.
Easier document management – All of the invoices and other types of documentation can be electronically created and sent to clients or employees, without the need for printing them.
Centralized online database – Your data is secured in the cloud; no matter what happens to your local computer, the data will be there.
Lower costs – For the monthly fee of using this software, you get all the maintenance and future updates included in the price.
Automation – There are plenty of processes which can be automated, letting the team in the accounting department focus on various other tasks.
All these benefits show how useful cloud-based accounting software is. If you want to improve the workflow of your accounting department, the following will help you achieve that goal.
All of the previously mentioned software tools are user-friendly. Therefore, implementing them and starting to use them is not going to be some hideous process during which your employees are going to need extensive training.
2. Email Infra- How businesses typically use email?
The business world still largely depends on email. This communication medium is used for in-house communication, file sharing, collaboration, internet marketing, and client contact.
The variety of email applications depends on the size of the company. In bigger ones, an internal infrastructure is created and companies go to email clients such as Outlook or Thunderbird for communication. On the other hand, smaller businesses use generic email address, such as [email protected].
However, using email services the way smaller businesses do comes with variety of problems:
Less authority – You business needs to be perceived as an authority. Having a gmail account will make it look the complete opposite.
Lower collaboration capabilities – Without cloud services, collaboration becomes more challenging.
Lacking security – Email providers offer some level of security to their customers, but they are much better when you actually pay for their cloud services.
No long term backup – All of your communication and shared files in the free mail accounts will stay there for a while but, over time, you might lose data due to the absence of cloud backup support.
No integration – Email is only one piece of the puzzle, without using the right cloud hosted solution, you have no option of integrating with other software tools, such as CRM.
These are only some of the problems that businesses that use email services the old way face. But, shifting to a cloud solution brings a variety of benefits to businesses of all sizes.
These are some of the benefits.
More control – By using cloud services, there is much more transparency, allowing business managers and owners to take better control of the company and its teams.
Impeccable collaboration – Usually, cloud hosted solutions support a suite of multiple other tools, making it possible to easily work with your colleagues on projects, simultaneously.
Higher security – Cloud services come with a high level of security, making all of your data inaccessible for prying eyes. Also, a business is in a better situation to backup their data online.
More authority – Any business that uses generic email addresses is perceived as less serious. With a custom email address such as [email protected], your business will be taken more seriously.
Better functionality – Integration with other tools is crucial for efficiency, therefore, it is a much better option to use a cloud hosted mail service.
As you can see, cloud hosted mail brings much more functionality for a business, at a minimal price. The following service providers will allow you to take your email game to a completely new professional level.
With these tools, you will find it easy to manage your business email.
3. Data Storage- What are the usual ways companies store data?
In all lines of work, computers are used for processing, analyzing and storing some type of data. For smaller businesses, this is usually a dedicated hard drive or a computer, whereas large enterprises end up creating a whole in-house infrastructure.
However, these methods are somewhat obsolete due to variety of challenges they come with.
Following are some of the challenges:
Hardware costs – The company has to deal with initial cost of setting up an in-house infrastructure.
Maintenance costs – Technology is continuously evolving, making it necessary to invest in new systems to maintain efficiency.
Staff costs – In-house storage infrastructure can be too complex to use. In this case, hiring additional staff for regular work and maintenance is necessary.
Insecurity – A hardware malfunction can be critical with local storage. Especially if a single HDD is used, which is often the case with smaller businesses.
Physical data theft – This infrastructure is accessible to some employees, who can physically steal or leak data to a third party.
Scalability comes at a price – With business growth, it is necessary to store more data. Expanding in-house infrastructure requires additional investments.
As presented, there are plenty of disadvantages with the in-house storage infrastructure. This approach was necessary years ago, but now that cloud storage is in expansion, it is a much better option because of the benefits it brings.
Let's take a look at some of the benefits.
Scalability – No matter how much your business grows, you can simply request more storage for your needs.
Price – The price is reasonable and it includes all the maintenance costs a provider is facing.
Security – Professional cloud storage providers offer end-to-end encryption, making all of you data in the cloud safe and unbreachable.
Lower staff costs – You do not need an IT expert to use cloud storage, everything is straightforward and user-friendly.
Redundancy – Your data is safe no matter what. If the provider's hardware fails, they have already backed up all of your data in another place. Some providers even offer additional redundancy for a reasonable price.
Flexibility – Upgrading or downgrading the amount of storage you need is just a couple of clicks away.
All this shows how advanced the modern cloud storage services are. The sooner you make the change, the better your business is going to run.
The following are some cloud service providers you can rely on.
Dropbox – This is one of the first cloud storage companies, and it promises enough stability and security for business purposes.
Google Drive – Google Drive is great because it integrates with wide array of other Google Tools.
Microsoft OneDrive – Microsoft's OneDrive also comes with integration of various Office 365 software tools and features.
Box – Box is another popular option due to its long presence in the market. It is a stable solution, offering a wide array of business plans.
Tresorit – If you are looking at something that is all about security, Tresorit is the perfect choice. It offers end-to-end encryption. Furthermore, you can use the software to encrypt local folders on your machines.
Relying on any of the above mentioned cloud storage providers is going to give you stability, security and high speeds. If you want to improve the workflow in your company, these cloud storage platforms are the perfect choice.
4. Security- How do businesses commonly approach security?
There are plenty of small and big business that depend on their internal networks. However, as technology has improved, the majority of local networks are now connected to the online world, or at least a large part is.
This brings some problems that the commonly used antivirus solutions cannot handle.
No monitoring – Even though many local antivirus tools are capable of monitoring single devices, they are not responsible for the whole network.
No clear insight into the network status – These tools do not provide a completely clear insight in the network's performance or possible problems.
Lower security – If only a single machine misses an update, the security of the whole system is in peril.
Profit loss – Any malfunction of the network leads to the whole system coming to a halt. The longer it takes to repair, the higher the financial loss.
This is why companies need to switch to a cloud-based security system. A new form of security that is better built with a strict focus on networks protection.
They bring the following benefits.
Active monitoring – These software tools are built to constantly monitor your network for any type of malfunction or attack.
Higher security – With a centralized database, updating the whole protection system is a network-wide process. This keeps your system protected against the newest types of attacks.
Modern notification system – Whenever something bad is happening, the system instantly notifies you.
Better network stability – With a cloud-based security system, your network will become much more stable over longer periods of time. This greatly reduces any potential financial loss caused by the network outage.
Switching to a cloud-based security software is simply the best thing you can do to ensure a more stable business network.
These are some of the cloud based security solutions:
Spiceworks – Spiceworks Network Monitor is on top of the list because it provides a variety of features to its users, for free.
WebRoot – WebRoot Smarter Security is great for monitoring and protecting multiple types of devices. Whether your staff is using laptops, PCs, tablets or smartphones, you can rest assured that they are going to be protected.
Zabbix – Owing to the fact that companies like Dell and Telecom use this software, it is safe to say that it is good.
Solarwinds – This is a perfect software tool for businesses working with employees on the go. It is possible to add a variety of devices to the network and monitor their performance separately.
OpManager – Like the above-mentioned software tools, this one also comes with a variety of useful features, aimed at making your network completely secure.
All of these security tools are created for small, medium and big businesses. Therefore, no matter the group you belong to, these network monitors will fit your needs and provide enough security for your network.
5. Communication and Meetings – How do companies generally perform communication, meeting and video conferencing?
When it comes to communication, technology has advanced significantly. The majority of businesses now rely on Skype and VoIP service providers for communication. However, currently, these might not be the best choice.
Let's take a look at a couple of problems.
No enough functionality – These forms of communication are now outperformed by cloud solutions, due to the greater selection of platform features.
High price – These solutions used to be well-priced against older phone technologies, but are now more expensive than cloud-based communication platforms.
No video recording – VoIP platforms that support these features are quite rare and come at a price.
Reliability – Older technologies are not as reliable as newer solutions.
Scalability – There are many limitations with the number of people who can participate in a conference.
These are only some of the problems that come with this type of business communication.
Following are some of the advantages that newer cloud technologies bring.
Better scalability – Specialized communication software makes it possible for hundreds of people to communicate simultaneously.
Improved collaboration – Beside the video support, conference participants can use a virtual whiteboard to present and explain ideas.
Video recording – Those who are unable to attend can watch the recording of a video conference.
Uninterruptible connection – These software tools rely on their own lightning-fast networks, making the connection much more stable.
Low price – These software tools provide more value for money, making them a cheaply priced product.
With cloud services like these, you can more easily communicate with remote offices. Additionally, it makes it easier to collaborate with another company, no matter how far away it is.
If you want to improve communication in your company, then following are some top options:
Zoom – This communication and conferencing tool supports sending messages, audio and other types of files while the conference is live. Also, there is a whiteboard that all the conference members can change, making it easier to collaborate.
GoTo Meeting – This software tool is supported across multiple device types, making it a great conferencing solution for those who are always on the move. It has a free plan for up to three people.
Join.Me – Join.me is feature rich, making it a valid option for all business sizes. If your team consists of less than 10 people, you can use the software for free.
ReadyTalk – This communication platform is perfect for making group decisions. In the sea of features, the conference participants can make a poll, and reach their decisions more easily.
OnStream Meetings – The key feature that separates this tools from the others is video marking. It is possible to highlight the important parts of the video, making it easier for people who watch it later to focus on the most important parts.
With these software tools, communication in your company is going to become much easier. Therefore, consider using one of them, especially if you are working with remote teams.
6. Project Management- What ways do businesses mostly take with project management?
Working with a smaller team gives off the impression that using project management tools is unnecessary. Therefore, the usual approach to handling a project revolves around placing reminders and tasks in calendars or xml documents and local project management tools.
Of course, this might function in the start, however, as the team grows and the number of projects increases, this approach becomes much more complex and brings a variety of problems in team organization.
Following are some of the problems:
Missing deadlines – Without the proper tool, deadlines are missed due to poor organization.
 Absence of seamless workflow – No stable workflow can be established, as the amount of information becomes overwhelming.
Loss of company authority – Due to poor performance, a company loses credibility with other clients, resulting in less work over time.
Lack of professionalism – Using online project management tools is now a foundation for handling projects professionally.
Confusion and stress – Without appropriate organization, stress and confusion makes teams much less productive.
With all these problems, it is clear to see how much of a negative impact inappropriate project management has on a team, and the whole business. However, by adopting cloud-based project management tools, you can expect the following benefits.
Higher productivity – As every member of your team knows his/her responsibilities, you can expect much higher productivity.
Deadline prediction – When a new project is around the corner, the project manager can easily take a look at the team's schedule and predict a precise deadline.
Flexibility – Online project management tools can support an incredibly high number of team members.
Mobility – All of the software is centralized online, accessible by all the team members. Also, a notification system helps everyone stay up to date with the latest changes in project management.
Project management transparency – Transparency provides a better visual overview of project progress for the project manager.
These are only some of the most important benefits that come with these cloud-based project management tools. To get a better idea about them, take a look at some of the options.
If you are looking for a way to significantly improve the workflow in your company, relying on one of these tools is absolutely necessary.
7. Contract and Document Management- How do businesses commonly handle contract and document management?
Contracts are an important part of every business. Different companies use different methods to store their contacts and documentation. They either keep electronic copies in local storage or keep the physical copies for security reasons. However, both of these methods carry a certain set of problems.
Let's take a look at some of the problem:
Space – Storing physical documentation and contracts is quite challenging over longer periods of time, as your business grows.
Security – Electronic documentation stored locally can be lost due to a computer malfunction. The same goes for physical documentation and contracts.
Accessibility – Finding a particular document can take a lot of time, even if the documents are well organized.
Transfer – Transferring physical documentation presents a certain degree of risk.
These are the main problems with usual way of handling contracts and documentation.
By implementing cloud services, you get the following benefits.
Security – All of the data is online and encrypted. Only personnel with credentials can access the documentation.
Easy access – With a search function and other organizational tools, finding a contract or a document is easy.
Endless storage – No matter how much space you need, you can always get more.
Easier transfer – Sending contracts and documentation is much easier, as all of it is performed electronically.
It is clear that making a shift towards cloud-based contract and documentation management software is the right move to make. If you want to never worry about various types of documentation for your business, the following tools should be on your to-get list.
Agiloft – This piece of software is the most complete solution, due to the fact that it comes with an abundance of features.
CobbleStone Systems Contract Insight – Even though this software tool is great and comes with a lot of features, it is not as user-friendly as Agiloft.
Mitratech Getting Contracts Done – This is a great option for small and medium businesses.
Coupa Contractually – This software tool is aimed at those who require the basic functionality of creating and managing contracts.
Gimmal Contract Management – Gimmal has made quite a great piece of contract management software. It is heavily customizable and incredibly user-friendly.
Using one of these tools will allow you to manage your contracts more easily. If your business relies heavily on making contracts with others, these software tools are going to make the process run smoothly.
8. HR and Payroll- What is the approach that companies usually pick with HR and Payroll Management?
HR and Payroll management is not complex when a company starts working. However, using the traditional methods becomes more complicated as you hire more employees, and handling all the paperwork becomes more challenging.
This is where a cloud-based HR and payroll management software can help significantly.
Let's take a look at some of the problems that the HR and Payroll Management department faces with a traditional approach.
Slower workflow – Without the appropriate software tool, managing employees is manual work that requires a lot of time.
Documentation management – Managing all of the documentation becomes a challenge after some time, due to the increase in number of employees.
Accessibility – Accessing data about a particular employee takes time. The same goes for the onboarding process, which brings in an incredible amount of new documentation every time.
No process automation – All of the work done is performed manually, without any automation.
Upgrade and maintenance costs – Locally used HR software required regular updates every 1-2 years. This meant an additional financial and time investment for a company.
Software tools make it possible for HR and Payroll management departments to get more work done easily. They make this possible by bringing a variety of benefits for the whole department.
All of the data in one place – All of the data is found in the cloud and locally.
Automated calculation – Payroll is automatically calculated for every employee, based on their performance.
Better employee tracking – A variety of details about employee performance are kept on record.
Finding the right talent – The software makes it possible to truly focus on remarkable talent.
Easy transfer – Changing an HR software tool is much easier with cloud solutions.
It is clear that switching to a cloud HR solution is where you should be headed. Even if you are running a small business, it is a good idea to make the change, as cloud software leaves more options open. The following are some of the software tools you could incorporate in your HR department.
Zoho People – Zoho has its own software for HR departments, and comes with all the necessary features that enable you to more easily manage your workforce.
BamBoo HR – Even though this software comes with a steep price, it manages to fully deliver.
Gusto – This reasonably priced piece of software that comes with some great features.
Zenefits Z2 – This is a perfect HR and payroll manager for all the new businesses. It puts a higher focus on perk calculations.
Sage People, formerly FairSail HRMS – This software tool is aimed at larger businesses that count thousands of employees.
The good side of all these software tools is their support for integration. Therefore, if you are already working with other types of software, you will be able to make use of all the data collected easily.
9. Business Intelligence- How businesses typically approach business intelligence and dashboards?
Smaller business are in a hard position when it comes to using business intelligence. However, with the emerging number of SaaS solutions, it is possible for them to board the shift of large enterprise-like BI utility. Generally, smaller business use the results from some basic analytics tools and capture all the data in excel sheets to track changes.
Here are some of the problems with this approach.
Time issue – This is the primary issue with this approach. It takes a lot of time to measure and record all of the data.
Limited amount of data – Basic analytics tools provide a basic overview of general data a business might need. It makes it harder to make the right decision, due to the lack of important details.
Increased costs – Even though this is perceived as a "budget" option, it is necessary to hire multiple people to speed up the whole process. This usually costs much more than a cloud-based BI and dashboards.
Manual labor – Creating visual dashboards would take much more time.
These are the main disadvantages of the typical way smaller businesses perform BI.
Let's take a look at the benefits that a cloud software solution would bring instead.
Better insights – Software like this offers clear insights into different trends, making it easy to make the right decisions.
Automated calculations – Software automatically collects and calculates shifts in trends over time.
More details – A majority of tools will show you some metrics you wouldn't normally take into consideration.
Integration with other tools – Integration with other tools makes it easy to create reports and send them across company
Dashboard – Displaying dashboards on devices such as TVs is very motivating, and the whole team has insight into the progress of their work.
If you are running a small business, don't think that you cannot utilize business intelligence easily. Getting one of these software tools will let you have more control in your hands.
Geckoboard – This is a great software tool that enables you to collect the data about sales, customer support and other measurable business processes.
iDashboards – This is a great business intelligence tool and it boasts a variety of its application across different industries.
Microsoft Dynamics 365 – This is Microsoft's take on business intelligence software. It comes with wide array of features and analytics support.
Entrinsik Informer – This business intelligence software is aimed for businesses of all sizes, as it stresses its scalability potential.
Qlik Sense – The primary selling point of this software tool is its ease of use.
All of these software tools are highly competitive and picking the right one is completely up to you. See what each of them offers and what costs they bring.
10. CRM- How do businesses usually manage CRM?
CRM has been on the market for a long time, ever since 2000s, when large companies realized the potential the software carries. Since then, things have changed a lot. First, let's take a look at why old CRM software tools are now becoming obsolete.
Costs – CRM software was accessible only to the biggest companies that had enough time and money to invest in such a tool. The costs involved the provider's price and hiring a team of IT experts to get the software up and running.
Maintenance – Maintenance was a problematic process that took a lot of time with every upgrade. It made the presence of IT staff practically unavoidable.
No flexibility – What you pay is what you get. These software tools were quite limited in functionality and worked as closed systems.
With development of technology came the explosion of cloud computing. CRM software is no longer available only for big companies, small businesses can now use cloud solutions that bring various benefits, including the following.
 Flexibility – Service providers offer different bundles to customers. This lets smaller businesses make better financial decisions.
Costs – The costs of relying on CRM software is significantly lower, making it possible for businesses of all sizes to use them.
Integration – CRM software tools are now only a part of a company's tool arsenal. It plays well with others.
Accessibility – All of the information is accessible at all times, as the software is entirely in the cloud.
It is clear why the majority of businesses have went away from the typical CRM software. It is simply much more cost efficient this way, and it comes with more features. If you are thinking about getting one, these are your options.
Zoho CRM – This is one of the best CRM tools you can use. It is easy to use, and has a clean design.
Insightly CRM – This is quite an affordable CRM software. It comes with plenty of useful features, but lacks automatic email forwarding.
Salesforce CRM – Salesforce has been on the market for a long time, and the company knows its direction clearly.
Base CRM – If you are working in a small sales team, this CRM software will have you covered. One big disadvantage is limited integration options, something that might change in the future.
Pipedrive CRM – This CRM software comes with a limited set of features. But it is probably one of the most user-friendly CRM software tools.
Each of these software tools comes with a set of advantages and disadvantages. Before making a final decision, make sure to take a look at the features that matter to you the most – it will help you narrow down your options and make the right decision.
11. Learning Management System- What learning management system do businesses commonly pick?
In-house company education is crucial for the progress of a company. Employees want to be able to grow, which is why businesses in various different industries dedicate time to train their employees. The usual approach involves bringing in a lecturer to teach about a variety of subjects. This approach was great in the past, however, it comes with the following problems, when compared to modern solutions.
No flexibility – All of the employees need to be present during the presentation, to grasp all the crucial information that is shared.
Costs – Bringing in people from remote workplaces is an additional expense for the company.
Organization – Organizing this type of event requires a lot of time and a lot of effort.
Pause in productivity – While the training is in progress, the productivity of the company is put on pause.
These are only some of the problems with older learning management approaches. However, switching to cloud-based solutions is a much better option due to the following benefits.
Flexibility – No matter where your employees are, they are going to be able to use the course materials and improve their knowledge.
Reusability – Whenever new employee joins the company, he or she can go over the courses others have already finished with.
Accessibility – The course database is centralized and can be accessed at all times.
Tracking – It is easy to track how well each of the employees has performed.
Costs – The company can easily use the cloud-based learning management system to deliver courses to remote workers without the need to invest in travel and accommodation costs.
These are some of the most important benefits that a cloud LMS comes with. It is a perfect way to streamline the training procedures of the company. Some of the following companies specialize providing this service.
Each of these software tools are capable of delivering course materials to your employees. However, take a close look at their features and pricing, you will only then be able to find the perfect solution that fits your business needs completely.
12. Survey and Feedback Management- How do companies typically approach survey and feedback management?
Paying attention to your customer's needs is essential for stable business growth. This is why businesses of all sizes should regularly conduct surveys and pay attention to their feedback. Usually, businesses use the information gathered from customers to reach out to them via phone or email, or conduct local surveys to get feedback. These are some of the problems with this approach.
Data management – All of the results need to be stored in an intuitive way. All smaller businesses can do is enter data manually in excel and analyze them later.
Time efficiency – This approach requires a lot of time and effort, something that smaller business should not waste.
Misleading results – Companies performing this method usually only reach out to a low number of customers, which can lead to misleading or inconclusive results.
Efficiency and effectiveness is the primary goal of every business. This is why choosing a cloud-based survey and feedback management software provider is such an attractive option. These are some of the benefits you get with cloud solutions.
Clear data overview – The majority of service providers offer insights in survey results.
Broader audience – With some cloud-based survey and feedback managements systems, you can reach out to global audiences.
Lower costs – The whole process is much cheaper.
Time efficiency – This is the most important advantage: creating and deploying survey is incredibly fast and easy.
Integration – Online survey and feedback management tools can be easily integrated with other software tools.
This benefits showcase why you should switch to online survey feedback management tools. The following are some options you can choose.
These survey and feedback management software tools will help you easily create and distribute surveys to your target audience. See what options you have and pick a platform that will meet your needs in every way.
13. Helpdesk- What helpdesk tools do business typically use?
Offering quality customer support is an important business process. Businesses usually reach out to their customers via VoIP, email and social media networks. Even though these are good options, using a help desk tool is a much better option. Let's take a look at problems with typical customer support channels.
VoIP – Customers have to wait for long queues before getting solution to their problem.
Email – Correspondence takes time and fixing an issue on first contact is very challenging.
Social media network – This is a free communication channel, but not all customers use social networks for these purposes.
Inefficiency – A lot of manual labour is needed to organize these communication channels appropriately.
Limitations – You can only help a limited number of customers this way.
All of these issues become solved if you opt to use a cloud-based helpdesk tool.
Let's take a look at some of the benefits of this approach.
Better workflow – Help desk tools include a variety of settings that let you carefully segment your customer support. This makes it possible to establish a flawless workflow.
Easier to communicate – Sharing images, links, and videos improves communication.
Higher first contact resolution rate – With this approach, it is possible to easily solve a problem on first contact.
Lower queue time – All of the customer support requests are streamlined in the right way, lowering the time they have to wait to get a response.
More productivity – With clear organization, employees become much more productive.
By switching to a cloud-based helpdesk software, you are giving more control to your customers, enabling them to find help on their own.
The following help desk tools are perfect for achieving this goal.
Freshdesk – If you are looking for a way to build up an easy to use a ticket reporting system, this software is a great choice.
Intercom – This platform will enable you to easily conduct an onboarding process, create a knowledge base, and use a live chat software.
Zoho Desk – This is a perfect choice for those who choose to use other Zoho software products.
Zendesk Support – Zendesk has long been in business and the company has grown into one of the best help desk software tools on the market.
Vivantio Pro – This solution is rich with both knowledge base and asset management features, as well as a variety of other features that a business might need.
Each of these helpdesk software tools are highly functional and feature a plethora of useful options. Pick the one that will best meet your business goals,and for a reasonable price.
14. Marketing Automation- How do businesses usually perform marketing automation and cross-channel communication?
Technological progress has brought a lot of changes in the marketing world. Businesses now use a wide set of software tools for automation and cross-channel communication. Typically, businesses are looking for ways to save money on the whole process, forcing them to use bad software products. As a result, the following problems appear.
Misleading data – Locally used software does not support various types of integrations. It works with limited data, and the results may be faulty.
Not enough automation – Working with software locally brings automation limitations.
Limited set of features – These software tools feature a limited set of features.
Costs – Usually, good software tools come at a high price.
However, there are plenty of cloud solutions that bring more benefits to the table. Making it possible for businesses to have a good insight into some of the things that were previously thought impossible.
Integration – These software tools can be integrated with other types of software, making them immediately useful.
Accessibility – Software can be used from different devices at all times, as all of the functionality resides in the cloud.
Scalability – The more your business grows, the more functionality you are going to need, and this is easily achievable with cloud software.
Much better automation options – This type of software offers much more automation options than local options.
Better data analytics – Integration with other tools feeds the software with more data, enabling it to deliver more detailed and versatile analytics to you.
These benefits make it clear that moving to cloud marketing automation and cross-channel communication is the best move you can make. The following software tools will meet your needs completely.
Hubspot – A great software suite that helps you completely automate various marketing processes, followed with detailed analytics.
Adobe Marketing Cloud – Adobe has expanded its cloud services in many ways. They have entered the marketing automation market with a great product.
SendInBlue – This software is aimed at helping you not only automate your messaging campaigns, but also help you design emails that improve conversion rates.
TargetEveryone – This platform ensures that you are able to reach anyone across a variety of channels.
Integrate – This tool can perfectly integrate with a CRM tool, helping you utilize already collected data. You can easily automate a variety of marketing strategies.
Picking one of these tools will make your marketing team much more effective. While the software takes care of sending emails, your team can focus more on the analytics and how to improve them.
15. Content and SEO- How do companies typically rely on SEO and content planning tools?
There are plenty of online tools that provide businesses with some SEO details. The majority of companies rely on tools such as Google Analytics, however, there are plenty of other, better options. When it comes to content planning, companies manually create schedules in calendars and excel documents. This approach might be good at the start, but down the road, it brings some problems.
Planning problems – Using tools such as calendar or excel sheet for content planning becomes more complicated as the team grows bigger.
Time efficiency – Extracting data from all these software tools takes too much time, as does content planning.
Not enough data – Analytics provide some on-site statistics. The collected data may point out some issues, but there is much more data that you need to work with.
Manual data entry – Some parts of this approach are automated, but there is still a lot of manual work that has to be performed.
LIghtweight analytics – Getting better estimations for the future requires more data, something these tools do not offer.
All this makes cloud SEO and content planning tools much more effective due to the variety of benefits they bring.
More features – Cloud-based SEO and content planning tools simply come with more features that you can take advantage off.
Detailed analysis – This software provides better details about a particular website.
Suggestions – Based on the data collected, some software tools can make predictions and suggest what you should do next.
Broader overview – Analysis is performed broadly, and not only on your website.
Streamlined planning – Software created specifically for planning content makes the whole process more natural.
In order to create a flawless SEO and content planning strategy, it is necessary to rely on one of the following tools.
Building a great content strategy requires the use of effective tools that provide you with detailed information about its performance, making it possible for you to improve and grow your audience.
To sum up
It's essential to have all business processes streamlines in such fashion that business owners/CXOs should be able to get clear picture of the whole business or specific department with just one click. When this happens, it means that the business has been able to achieve process optimization and derived a self sustainable model.
These cloud tool described here can bring complete automation of the organization on various front leading to not only primary benefit on process front but business performance and growth as well. Crucial aspect is to choose the right tool, proper implementation and most importantly to integrate all the tools together so that business performance can be evaluated and optimized.
Finoit Technologies is a renowned mobile application development company providing Web and iPhone app development services. We have developed over 450 mobile apps, and have assisted many solopreneurs in their journey of startups by functioning as a tech partner and rolling out their product ideas. For questions/queries, you may write to us at [email protected]
Book a Free consultation
Drop in your details and our analyst will be in touch with you at the earliest.
USA
6565 N MacArthur Blvd, STE 225 Irving, Texas, 75039, United States