The 5 Disciplines You Must Follow to Master the Business World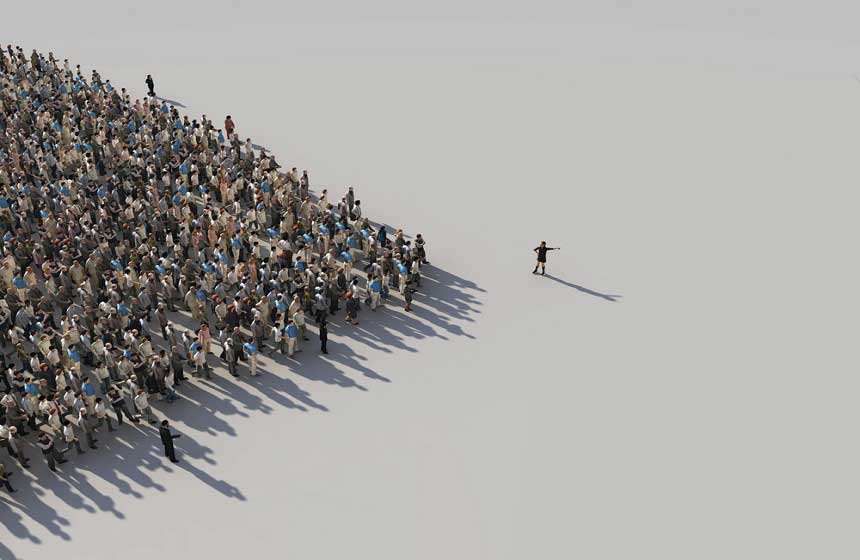 The business world today is incredibly hectic and it can be very tough to keep up with the pace and complete all your daily activities with flying colors. There is a bunch of tasks on your plate every single day, emails and documents keep piling up, a lot of meetings are scheduled, and your phone doesn't stop ringing.
All of that can be extremely overwhelming, to say the least, making you tired and exhausted most of the time and driving your focus away from your core competencies. As a business leader, it is definitely not uncommon that you feel as if the world's weight is on your shoulders, especially because you are responsible for motivating and inspiring your team to push harder and become a well-oiled machine that can springboard your business to great heights.
It's really a lot, but it's not an impossible mission. You can do anything you set your mind to if you make sure you develop certain skills that every successful business leader has. The following disciplines will help you get out of the whirlwind of all the challenges you face every day and become the master of the business world who knows how to set sails to catch the wind and move towards success.
Self-Awareness and Connection with Humanity
True success comes from within. When you are fully self-aware and know your strengths and weaknesses completely, you have much greater chances of achieving your goals. Being conscious of what you know and what you have yet to learn takes you a few steps closer to your goals and helps turn your organization into a more profitable business.
Self-awareness helps you identify any potential skill gaps and areas that may need additional work, enabling you to always keep improving and making smarter business decisions. Moreover, when you're completely open when communicating with your team and showcase your self-awareness, you will create a model of behavior that others can follow.
They'll know that it's more than OK not to know everything and that constant learning will take them to success. More importantly, they'll not stray away from asking for help. By being a self-aware leader and staying in touch with your humanity, as well as teaching your team to follow in your footsteps, you will create a strong workforce of like-minded individuals who don't let anything get in the way of doing business.
Perseverance
Perseverance is one of the most powerful traits of successful business leaders. You cannot expect to reach your goals and objectives if you are not committed and highly dedicated to your work, even when things get tough. Especially then, as a matter of fact.
When you come across an obstacle (and you will), you should never turn around and go back, hoping that you'll find some other way to accomplish what you set out for. Be persistent despite all the difficulties, because only then will you be able to push through and take your business to a whole new level.
The greatest business leaders never give up – they find ways to win. They think outside the box and find innovative ways to thrive, even in tough times. They know that only dead fish swim with the stream, so they don't go running the other way or stay under their glass bell when trying times come a-knocking. They think about their priorities and take the bull by the horns, getting the job done, no matter what.
People Skills
In order to be successful in the business world, you need to have strong people skills. After all, you are working with people and managing a team of employees on a daily basis. You need to build strong relationships with them if you are to inspire and motivate them and help them turbocharge their productivity.
This is especially important if you're directly communicating with your customers. Having good people skills will help you understand them better and create a credible and trustworthy brand that will reflect your interest and care for them.
Making communication with both your employees and customers a two-way street, actively listening to everything they have to say, being empathetic, friendly, respectful, patient, supporting, approachable, flexible, proactive and honest, having good manners and good judgment, keeping an open mind and showing genuine interest in others will really go a long way.
Passion for Your Customers
You certainly have a passion for your business, but you need to have a passion for your customers as well. After all, they are the heart of your business and one of your ultimate goals is satisfying their needs and providing them with real value that will make their lives better.
Show your customers that you are passionate about meeting their needs and that they will always come first. Show that you appreciate and care about them, and take their feedback into close consideration, because they are your greatest source of improvement. That way, you'll build trust and meaningful relationships with them, inspiring loyalty and turning them into your brand ambassadors.
Self-Discipline
Self-discipline is yet another one of the most important traits of successful business leaders. It gives you the ability to stay focused on the matter at hand and do everything that needs to be done to effectively achieve your goals.
People are not born with a high level of self-discipline – you need to make an effort and work on your personal development in order to build confidence and shape a strong personality. To achieve that, you need to be persistent. As Brian Tracy, a motivational public speaker and self-development author, once said: "Persistence is self-discipline in action". Carve this into your brain and you'll be one step closer to achieving leadership excellence.
The business wheels never stop turning but following these five disciplines will help you better focus your efforts and not get stuck in the fast-rotating gears of the business world. You and your team will become important players who will move in the same direction and lead your company towards the future.
Finoit Technologies is a renowned mobile app development company providing custom software development services and IOT application development services. We have developed over 450 mobile apps, and have assisted many solopreneurs in their journey of startups by functioning as a tech partner and rolling out their product ideas. For questions/queries, you may write to us at [email protected]
Book a Free consultation
Drop in your details and our analyst will be in touch with you at the earliest.
USA
6565 N MacArthur Blvd, STE 225 Irving, Texas, 75039, United States