To Join a Startup or an MNC—The Dilemma of Programming Beginners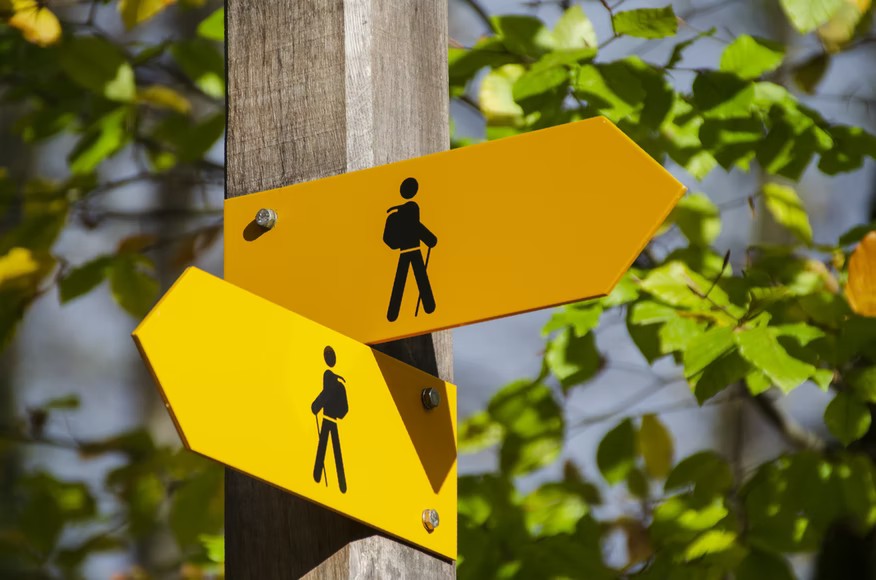 A thought of comparison between Startups and MNCs brings to mind the iconic scene from the 1975 movie Deewar.
As if the mighty MNC is asking the modest startup—what can you give to your employees? Mere pass large projects hain, infrastructure hai, brand power hain? Tumhare pass kya hai?
Do you think "hamare pass learning hai" by the startup stands a chance against an MNC? Or probably growth or projects may be.
No one is expecting a massive show from the startups, but if MNCs claim that they function like a startup, there is something worth looking into.
If we could figure that out, we would probably be able to solve the dilemma of programming beginners torn between an MNC or a startup and help them make the right choice.
Let us first simply explore what a startup could offer its employees.
1. Inside view of how companies are built (or should not be built)
A flat hierarchy structure is a thing in startups. You could actually see how management functions, how people in the management make decisions, and what influences their decision-making. You would get exposure to the real startup hustle of building businesses with limited resources.
Joining a startup at the beginning of your career would provide you an inside view of what it takes to run a company, an insight which you could use later on to your entrepreneurial journey.
"Chase the vision, not the money, the money will end up following you." – Tony Hsieh, Zappos CEO
Continuing your journey with the same startup has its own benefits. As in startups, you grow with the company. Fortunately, if the pace of growth is high, you could step into leadership roles in a short time.
The leadership journey of Parag Aggarwal is an excellent example. He joined Twitter in 2010 when it was a mere 4-year old company, and now holds one of the coveted positions in the company.
While it is easier to dismiss his extraordinary achievements in a startup as one-of-a-kind, there are hundreds of professionals, whose length and breadth of achievements may not be as his, but definitely are as inspiring and fulfilling.
2. Proximity to the amazing talent
Most of the founders and co-founders of startups are from prestigious white-collared institutions.
Those who are not, are also no less. As they have great industry expertise, knowledge of the domain, generally a sharp business acumen, and most importantly a passion and vision to change the way things work.
A few things that bind these two lots together is their instinct to not go by the rules; to not do what everyone else is doing, and most importantly, to see opportunities that are most overlooked.
At startups, they would be your mentors. You would be working alongside these people.
You may also find some amazing "misfits" in your team. These misfits are highly talented people but lack the traditional traits essential to succeed in MNCs. They are passionate about the kind of work they are doing instead of the glamor of the workplace, brands, or even the project.
Besides, you would find someone just like you, starting from scratch, hoping to make it big in the future.
3. Developing leadership skills
At startups, while you are bound to a process, you could easily liberate yourself whenever you find out that you are in the wrong lane.
This is because the larger objectives of the organization are in your plain view. You could see your efforts aren't getting results, you can easily reach out to experts within the organization, take their suggestions and apply feedback.
You would have the opportunity to measure the alternatives and share a more effective solution, which is likely to be implemented, even if you have to walk alone and lead the process all by yourself.
4. Project allocation and distribution of tasks
While how projects are assigned in a startup varies from talent to timeline, and differs from company to company, what could be generalized here is the knowledge of your project type.
A common complaint among MNCs candidates is that they were assigned unattractive projects with low learning value.
Or the project they were assigned is unrelated to what they were trained for or have studied. There have been many instances where an app development agency or a software development agency will place a server-side developer into QA roles.
Unfortunately, most of them get stuck in the same project for years, especially because they do not have risk-taking habits.
This rarely happens in startups. It is because startups do not handle many projects at a time. So the hiring is quite specific. During the recruitment process, hiring managers are aware of what they are hiring for.
They can provide clarity on the work type so that you can decide whether to join the company or not.
5. Future Plans
Your decision whether to join a startup or an MNC also must align with your long-term career objectives.
For instance, do you want to start your own company?
Or do you aspire to hold senior level managerial positions in top MNCs?
Be realistic when evaluating your potential for accuracy. You should not be someone who ended up working in MNCs for years in an attempt to build a safety net and be totally surprised by the hustle of starting a business.
It is because MNCs provide a comfortable environment. You must give credit to them for creating a stable, organized, and respectful work culture. As with the startups, its ecosystem is maturing gradually. At startups, you would be the to make the decision, and you would be the one who is going to implement them.
The managerial and subordinate lines get blurred quickly, depending on who has more talent in that area, instead of what designation one holds. In startups, everyone is team A.
6. Learning to deal with agility and chaos
Startups are for troublemakers. The one who likes to abolish the traditions—the traditional way of doing things, the traditional thinking of job security, or a 9-5 work culture.
The agility of startups is unmatched, there is no place for outdated traditions that hold the enthusiasm and talent of professionals. The open culture in startups allows you to convey your message quickly to the right person.
But getting heard has its own risks. Because once you are heard, it is highly likely in a startup that you would be responded to.
And that response could be in the form of questions, harsh feedback, tougher to implement suggestions, even rebukes, but in most cases an authority to take action. From the very beginning, your skills could be in question but would eventually lead to very fast progress in your learning curve.
| Competitive Factors | Startups |
| --- | --- |
| Workplace environment | Open communication and flat hierarchy, high entrepreneurial energy |
| Team culture | Mentorship over management |
| Learning | No template-based learning, hands-on experience of handling multiple aspects of a single project. |
| Growth | Exposure to entrepreneurial journey, high recognition within the company, ability to switch roles and grow quickly. |
| Life at startup | Full of surprises, good and bad both. |
PS: Do not mistake a startup culture with pizza, free-soda, casual attire or a family-like culture. Look inside, check the real culture—by how they interact and promote talent within the company.
What do you think? Do startups stand a chance against mighty MNCs?
Book a Free consultation
Drop in your details and our analyst will be in touch with you at the earliest.
USA
6565 N MacArthur Blvd, STE 225 Irving, Texas, 75039, United States