How IoT Works in Manufacturing Industry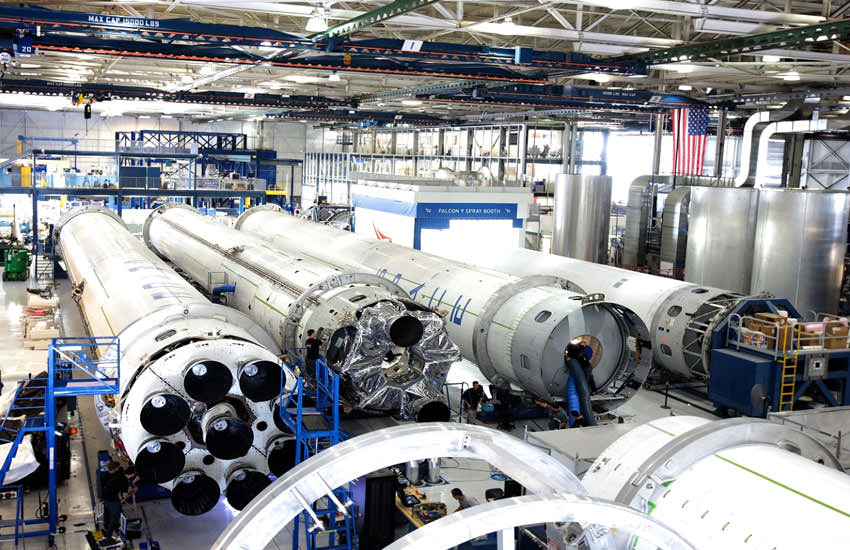 As digital tools advance, so does the industry. And the advent of IoT in manufacturing is a clear sign of greater innovation in service industry in the times to come. When we talk about manufacturing, the changing expectations of customers as well as the increased demand for consumer goods began to impact the chain of supply and production.
The IoT app development companies have provided the ideal solution for manufacturers across a wide range of areas – from electronics and chemicals to common products, the IoT continues to take over the market. According to recent IoT statistics, the number of connected devices will grow to 30.7 billion by 2020, and, by the same year, IoT investments will reach a whopping $1.29 trillion.
Related Blog: State of the Global IoT and IIoT Market
But what makes the Internet of Things so much impressive? To put it simply, smart manufacturing improves performance, services, increases safety along with offering a better insight into the customer's preferences and behaviors. So, is your manufacturing business ready for the IoT revolution?
How IoT Works in Manufacturing?
To better understand the IoT, we have to start from IoT devices first. By definition, an IoT device is any nonstandard computing device that connects wirelessly to a network and has the ability to transmit data.
That said, new equipment specially designed for manufacturing often has the IoT sensors already installed. The sensors in question refer to retrofitting sensors commonly added to existing equipment in order to gain smart IoT manufacturing capabilities.
When it comes to practical use, Siemens electronics provides the perfect example. One of their manufacturing plants in Germany uses IoT in machines and computers for handling 75% of the production efforts autonomously. Once the product's parts are produced, they are able to communicate with the machines through product codes which navigate the machines further in the production process.
Given that all of the processes are optimized for IT control, the risks of any mistakes are drastically reduced. Other successful firms, besides some renowned IoT application development companies that use IoT devices are Cisco, Microsoft, IBM, Intel, SAP, and much more.
Cisco is yet another great example that uses IoT in its manufacturing exceptionally well. Since they have outsourced production plants worldwide, they have developed "VMES" or "virtual" manufacturing execution system platforms to keep a close eye on the production. The system uses technology like the cloud, IoT, and Big Data analytics to gather data from production machines in real time and thereby predict quality capabilities in the outsourced surrounding.
Basically, the IoT manufacturing operations include:
Intelligent manufacturing
Asset management
Optimized processes
Planning
Monitoring
Machine-human interaction
Cyber-physical systems
The Importance of Data in IoT Manufacturing
IoT sensors play a crucial role in manufacturing. All of the data collected by IoT devices provides a valuable insight into manufacturing performance which is important on a larger scale for global customer satisfaction.
When manufacturers decide to apply an Internet of Things approach, they also make a choice to enhance their service and provide better products, services, and better quality. Nevertheless, as technology improves so does machine learning. All in all, a better and faster production process with increased customer satisfaction only leads to greater overall productivity.
Actually, IoT analytics found that manufacturing by smart devices leads to a revenue increase of 33.1%, better quality for at least 11%, and 22% increased customer satisfaction. In addition, among 600 manufacturing companies, 97% agree that the IoT is the most significant technology while 83% of manufacturers already have these implementations installed.
Benefits of IoT in Manufacturing
By now, the benefits of IoT are quite clear. However, the helping hand of IoT reaches over and beyond these extremely efficient manufacturing processes and control. Therefore, the collective advantages include:
Enabled connection between manufacturers and machines
Control over joint systems
Deeper insight into the manufacturing process
Data analysis helps to make smarter business decisions
Enhanced production workflow by automatized and optimized production processes
Devices connected to the network allow equipment management and control from any location
Sensor data provides a better overview of power consumption
Time-saving and cost prevention
Reduced downtime
Better product quality
Reduced risks of human error
Easy machine assessment to determine whether or not the machine needs a repair
Improved safety
Real-time overview of ongoing activities
Improved management of the global supply chain
Customer satisfaction
Conclusion
All in all, we can't argue about the IoT's efficiency. The Internet of Things is a smart technology that takes manufacturing onto another level of business operations. Today, the majority or highly-functioning organizations already use these devices to enhance their production, lower risks, and keep a better control through the whole procedure. Therefore, this concept seems to fit with production firms along with IoT application development companies. This helps them get a competitive edge and expand their business globally.
Book a Free consultation
Drop in your details and our analyst will be in touch with you at the earliest.
USA
6565 N MacArthur Blvd, STE 225 Irving, Texas, 75039, United States