Digital Transformation in Transportation, Travel and Logistics (Infographic)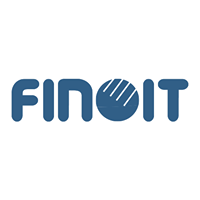 By
Finoit Technologies

The transportation, travel and logistics industry has undergone a digital shift due to technological advancements. New-age technologies in the market are gradually expanding the scope and horizon of the transportation industry. Empowered with these technologies, organizations can increase business accuracy, personalize services, and understand and predict the customers' behavior and preferences.
Digital Transformation enhance collaboration and sharing, while reducing the effort and increasing the flexibility of the operations. Digital sources can also enable companies to get latest insight on the global trends and conduct strategic and objective analysis of the business process.
Related: Digital Transformation in Travel, Transportation and Logistics: Challenges and Scope
Organizations involved in transportation, logistics, travel and fleet management are expanding their horizon on mobility services, big data and the Internet of Things (IoT) to automate their services along with process management and cloud-based applications too.
Related: What is Logistics 4.0?
The infographic below explores Digital Transformation in TTL industry and how IoT is transforming the same so that it proves to be an essential aspect of the entire industrial segment which brings immense benefit to both industry and end customers.

Finoit Technologies is a renowned mobile app development company providing custom software development services and IOT application development services. We have developed over 450 mobile apps, and have assisted many solopreneurs in their journey of startups by functioning as a tech partner and rolling out their product ideas. For questions/queries, you may write to us at [email protected]