How Much Does It Cost to Hire a Software Developer in 2023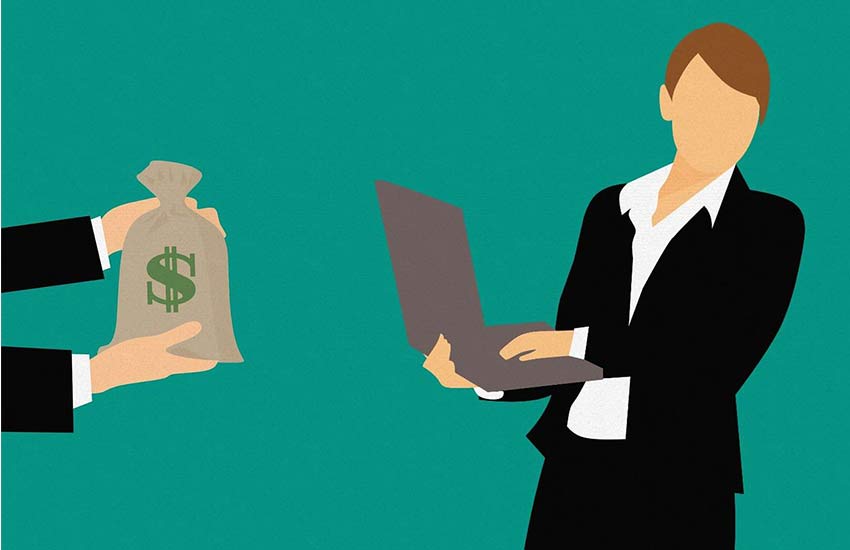 Hiring a first-rate software developer can be demanding, especially when you need to sift countless candidates to pick up the best. When planning resources and efforts you ultimately arrive at cost, which makes having accurate estimates absolutely necessary. Here, we simplify those intricate calculations.
As technology is getting advanced year by year, the cost to hire a software developer is also increasing. In this scenario, it is extremely difficult to give an estimate without knowing the criticality of a software development project.
However, in most situations, the standard cost of hiring a software developer on a per/hour basis for a specific technology remains quite the same. This is except when you are hiring for special technological skills such as
Artificial Intelligence, Blockchain, and IoT.
Another factor that comes into play is the cost of full-time vs freelance software developer. It is obvious that part-time developers are less costly, but obviously, you can only consider them if you have a small project in hand.
Hiring full-time software developers for a large software development project is not just a wise choice but also a key requirement.
Let's go in detail to learn what are the cost factors that impact hiring a software developer.
Cost factors of hiring Dedicated Software Developers
Hiring dedicated software developers for a project has many cost factors, ranging from skill to experience and technology to industry. A good software developer can impact your software development project in the most positive way by helping you prepare for design, usability, and scalability. But all these come with a cost.
Let's check out the list of cost factors for hiring great developers for a software development project.
1. Type of software: common platform vs specialized platform
What type of software you want to build determines the major part of your software development budget. If you want to build a software integrated with the latest technology such as AI powered by advanced data analytics capability, then the high cost of developers shouldn't surprise you.
The type of software you want to build dictates its cost. For instance, developing a game software is costly as compared to a website. An enterprise application that automates multiple, complex process is costly when compared to a mobile app.
As mentioned, special skills such as IoT requires extensive knowledge in software architecture, database, and analytics. So, the cost of hiring a programmer for IoT application development will be higher than hiring a programmer for developing routine applications.
There are many categories of software, and each category has its own price setting. Some of the common types of software applications are:
Type of Software Application</

| | | | |
| --- | --- | --- | --- |
| eCommerce development | Game development | Product Management | Desktop software development |
| Scripting & automaton | QA & Testing | Web development | Enterprise application development |
| Mobile app development | API development | IoT application development | Data analytics and science |
2. Scope of the software development project
One of the hardest decisions that you take at this stage is to select between two great options.
When hiring a software developer, you will see that cost depends upon the experience, technical knowledge, and location of the developer. For instance, developers with experience in backend technologies quote more price than developers with frontend skills.
Likewise, common skills like WordPress, PHP, HTML, and CMS are available at fairly competitive rates. Talent in C++ and Kotlin is costly and if your software development project revolves around these languages then you may get ready to shell more money.
In 2019, Google declared Kotlin as the official programming language for Android development. A software engineer with the knowledge of both Java and Kotlin can add great value to the Android software development project.
As you can see, the developer is Senior Java Software Developer with specialization in back-end development which requires knowledge of complex technologies. And so the cost of hiring such a resource is high.
The scope of a software development project has many categories with each category requiring a specific time and work. This implies you first design the software, get the coding done, and then finally test it for bugs and issues. Software development involves a step by step process, which should align with your hiring requirements.
Some of the key scope categories which affect the cost of hiring a software developer are the hosting environment, APIs, databases, and application size.
3. Time and location
Today, IT is not location-centric. Technology has spread far and wide and so is the talent and experience. The phenomena give an opportunity to the business owners to explore beyond the geographical boundaries and get the work done at a reduced cost.
An American business owner can easily hire developers from a software development agency in India to get the software developed at a fairly low cost.
Of course, there will be challenges, but with smart planning businesses would be able to derive advantages of time zone differences.
4. Building in-house team vs outsourcing
If you have a small project in hand, then you can simply hire part-time software developers with experience in different fields and build your own small team. However, it will take a significant amount of time and energy of yours, and demand a strong technical knowledge of the domain.
If you have a technical background, then hiring part-time software developers and quality assurance testers can reduce the cost of software development to a large extent.
But if your software development project is large and complex, then taking this move would prove costly, even if you have strong technical knowledge. A cost-effective way is to outsource your project to a custom software development company.
Software Sourcing: Tips for Hiring an Outsourcing Team
If you are thinking that you will transfer all the software development burden on the outsourced then you are slightly in the wrong direction.
The benefit of hiring an offshore custom software development company is that you will be the boss, and people will work for you with the partner mindset to make your project a success. But of course, there will be challenges like any other process.
The key is to avoid those challenges and reap out the maximum benefit from the outsourcing company. Below are a few tips for software development.
A. Check the background of the outsourcing company
Don't just fall for the website of the custom software company, instead set the right criteria to select the application development company. Besides, do not hesitate to ask tough questions or double-check the references provided by them.
Start with the previous projects and relate their knowledge and skills to the latest projects. It will help you in understanding their technological expertise and experience of delivering solutions in their domain.
Besides, you also need to check the location of the IT outsourcing company and how they would be managing the time zone differences.
B. Identify technical expertise
While many software development companies exist, only an ace software development company has an extensive tech stack for software development, while being an expert and experienced in certain technologies.
Although using proprietary software development tools make the software development task much easier, open source tools empower the software developers to perform customization.
When outsourcing your project to a software development solution provider, you should check what type of tools and technologies their developers use.
Some of the companies mention an endless list of technologies on their website. Try to avoid those "jack of all trades and master of none companies" as tech specialization is the key to success in software application development.
C. Look for project delivery and post delivery support
Before you hire an outsourcing team, you must define the scope of the project, along with factors such as:
Timeline: Timely analysis of the deadline and accountability
Bugs Handling: Check for bugs in software and spend adequate time testing the software
Maintenance: Address discrepancies and assist throughout the application lifecycle.
Assistance: Address scalability and usability as the software transcends through its lifecycle.
Billing: Bill only after achieving set milestones
So, there are multiple factors that are required to be evaluated before outsourcing your software development project to a company. Instead of hiring software programmers, outsourcing to an IT company is beneficial when your project is large and complex, and you have no technical background.
5. Have an estimate of hourly rates
The best way to arrive at accurate cost estimates when hiring for a particular software development role is to have an estimate of hourly rate. However, it's difficult to provide an accurate per hour rate for software development roles, since as we saw, it can vary depending on several factors such as experience, skills, location, industry, and company. However, here average hourly rates by experience level in known software development destinations.
| Country | Junior Developer | Mid-Level Developer | Senior Developer |
| --- | --- | --- | --- |
| India | $10 – $20 | $20 – $40 | $40 – $80 |
| Ukraine | $20 – $30 | $30 – $50 | $50 – $80 |
| China | $15 – $25 | $25 – $35 | $35 – $55 |
| Mexico | $15 – $25 | $25 – $35 | $35 – $55 |
| Philippines | $10 – $20 | $20 – $30 | $30 – $50 |
Having an idea of how much hiring a particular technical expertise may cost you can take you closer to accurate estimates. Here is what you can expect to incur when hiring specific roles from above destinations.
| Country | Front-End Developers | Back-End Developers | Full-Stack Developers | Mobile App Developers | Blockchain Developers | AI/ML Developers | DevOps Engineers |
| --- | --- | --- | --- | --- | --- | --- | --- |
| India | $15-$30 | $20-$40 | $25-$50 | $20-$40 | $35-$70 | $35-$70 | $25-$50 |
| Ukraine | $25-$50 | $30-$60 | $35-$70 | $30-$60 | $50-$00 | $50-$00 | $35-$70 |
| China | $25-$45 | $30-$50 | $35-$60 | $30-$50 | $45-$80 | $45-$80 | $35-$60 |
| Mexico | $20-$35 | $25-$40 | $30-$50 | $25-$40 | $40-$70 | $40-$70 | $30-$50 |
| Philippines | $15-$30 | $20-$40 | $25-$50 | $20-$40 | $35-$70 | $35-$70 | $25-$50 |
Please note, this is just an estimate to give you an idea of what rate you can expect if looking to hire a software development professional for a particular level or for a particular expertise from a certain country. Rates keep on changing and are subject to various factors including current global and local economic situation, local regulations and policies, and demand for expertise. So, it's always best to research the current market trends and rates for a specific role and location before making any hiring or salary decisions.
Have Talent at Optimal Costs to Build Your Product
As an increasing number of businesses look to build software applications, the need for qualified, professional software developers continues to rise. Certain destinations from Eastern Europe and Asia have earned the reputation of being IT resources hubs. Businesses, from across the world, are exploring talent from these destinations to build the best products.
Finoit is a leading custom software development company in the US with most talented software developers, who have worked on projects in some of the most coveted areas. You can hire our software developers at a reasonable cost and avail best-in-class services.
Our software development team is honed in various programming languages, multiple project management methodologies, and has strong exposure to delivering solutions to different industry domains. Connect with us to obtain accurate estimates about the cost of hiring software developers for your project.
Book a Free consultation
Drop in your details and our analyst will be in touch with you at the earliest.
USA
6565 N MacArthur Blvd, STE 225 Irving, Texas, 75039, United States