How to Create Simple Mobile Apps without Coding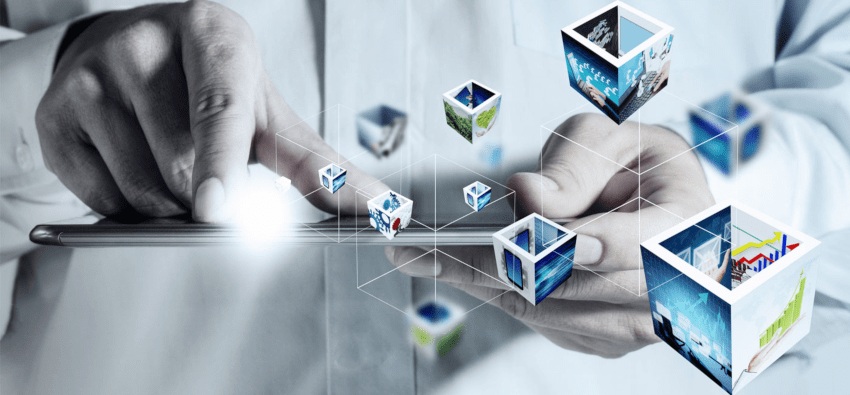 The digital market is in the stage of continues growth and if you're on the lookout for a new profession, it's definitely a smart move to join the world of developers and start creating apps. The use of smartphones is increasing and the contemporary society really can't live without these smart little gadgets, so your choice of a successful career should be about contributing to improving them.
However, when thinking about this, an obvious problem appears – coding. Going through the hustle of learning coding languages seems very challenging, but the thing is that you don't have to. The development of tools which enable you to build apps without entering a single line of code is happening, and you should know about these 4 highly efficient platforms, which will enable you to create apps in this manner.
4 Free Platforms to Build Simple Mobile Apps without Coding
1. Appy Pie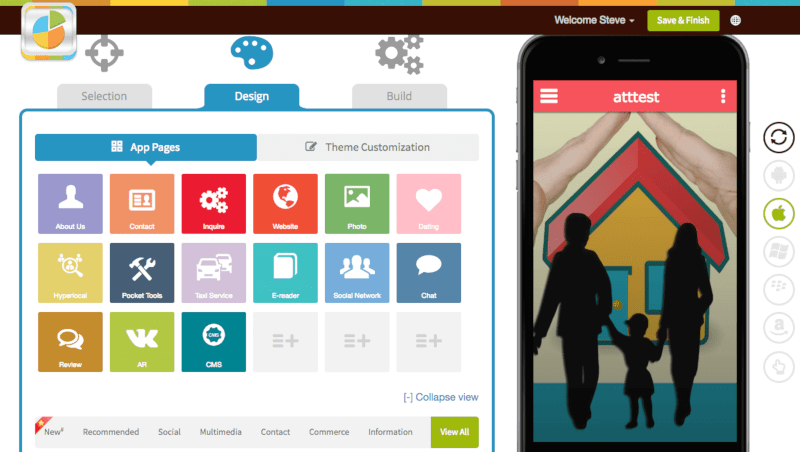 There are three basic steps which this app building platform is all about. Step number one – select a category; step number two – create your app; and step number three – publish it.
This process starts with coming up with a name that will lead a user of Appy Pie to the second page, where you create a skeleton of your app by adding pages, fashioning a style and creating a navigating system. In the end, after you've played with colors and images, you get to determine your price range and publish your brand new app.
2. Nativ
After you've signed in and became a free user of the Nativ app building platform, you are directed to choosing a template for your app. The creators of this platform have cleverly fashioned two tabs necessary for making a perfectly functional app – Features and Design.
By going to the Design tab, you can create a logo for your app, add an image which will serve as a background and select your font. Interestingly, Nativ allows you to connect your app with social platforms, so you can start with your advertising and brand-building right away.
3. Pixate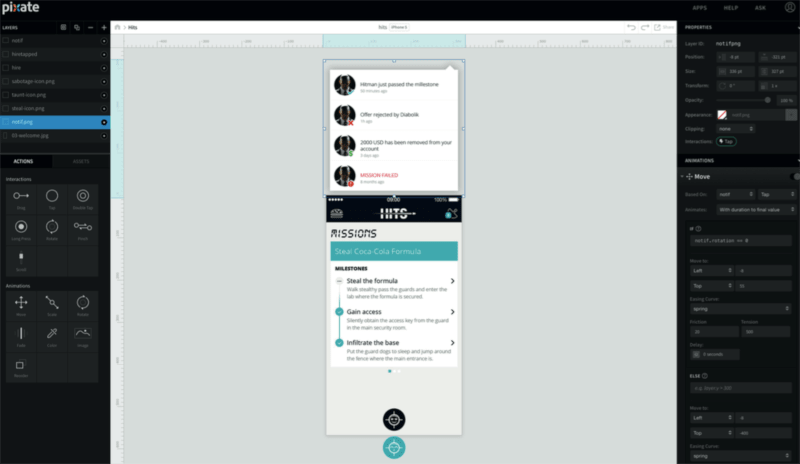 If you want to build an app prototype, this is the platform for you. Pixate enables its users to insert properties like animation and create a navigating system that's based on interaction inside the app, which all contributes to making an app that's fully up-to-date with current design trends. So, this tool will enable you to draw up, in fine detail, a sketch of an app that can be made later on.
4. Kinetise
This platform is in its beta version still, but that doesn't really make it any less efficient. As a matter of fact, the digital world is eager to see its final form, because right now it looks pretty good. Once you click on the button that starts the app making process, you're led to a page that has a central image of your app, so you can see every change you introduce.
The sides of this image are dedicated to different settings, tools and properties, so you can play with them until the vision you have in your mind is materialized in front of you.
Each of the platforms we listed is user-friendly and very simple to navigate, so your lack of experience in developing won't be a factor. Your career in app making is waiting for you, and you don't need to learn anything about coding – all you need to do is pick the right platform and begin.
Finoit Technologies is a renowned mobile app development company providing web development services and iOS/iPhone app development services. We have developed over 450 mobile apps, and have assisted many solopreneurs in their journey of startups by functioning as a tech partner and rolling out their product ideas. For questions/queries, you may write to us at [email protected] for any query or requirement.
Book a Free consultation
Drop in your details and our analyst will be in touch with you at the earliest.
USA
6565 N MacArthur Blvd, STE 225 Irving, Texas, 75039, United States