11 Innovative Mobile App Concepts That Changed the Market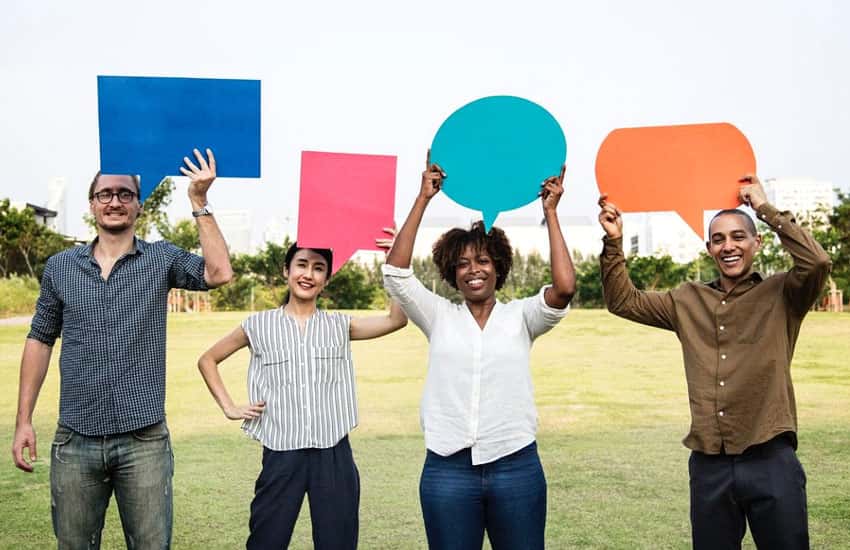 Let's review the evolution of mobile app concepts that changed how businesses interact with customers.
10 years back, the mobile app industry was an infant. And like any other ordinary parents, business owners were hopeful of this infant that one day, when it will grow, it will transform into a mature business. And the investments they have made will return in manifolds.
This infant matured at such overwhelming speed that during the process it kept the business owners on toes. Those who were able to match the speed and fed the baby adequately with the latest technology and well-planned strategies, managed to generate the expected ROI.
And those who ignored its demands failed miserably leaving no trace, apart from creating the few mobile app failure stories as a lesson for the young generation business owners.
In the new economy, the mobile app industry is the fastest growing sector. Its worth in 2012 was $53billion and the projected revenue for 2020 is 188.9 billion.
The rise of the app industry created a perfect ecosystem for mobile app development companies. This segment of the industry also grew well and matured, not without struggling with the consistent change in technology and pressure of providing affordable solutions.
If we take a look at some of the innovative mobile app concepts that totally changed the way businesses used to connect with customers, we will find that the change has been highly disrupting, with no option for looking back.
List of Innovative Mobile App Concepts That Changed the Market
Here's an interesting list of mobile apps concepts in key industries that have totally disrupted the market.
1. Social Networking Apps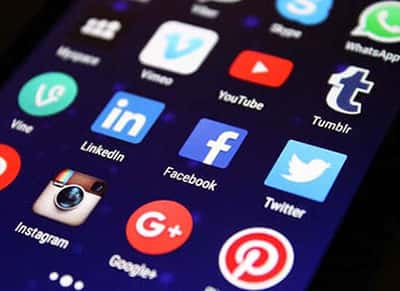 The modern epoch of social networking is about being cutting edge trendy. And no, it didn't begin with Facebook. According to a report, the first recognizable social media site was Six Degrees that enabled users to create a profile and make friends with other users. That was 1997.
At the beginning of 2000, social media sites MySpace and LinkedIn came into existence. By 2004, Facebook made the headlines and a year later in 2005, YouTube revolutionized the way how we consumed the video format of content. Sites like Tumblr, Spotify, Foursquare, Pinterest, and Instagram became the new social hotspot.
2. Online Shopping Apps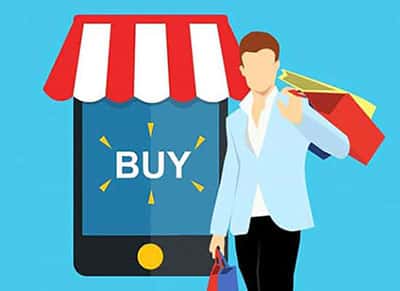 Online shopping was invented in 1979 by Michael Aldrich and the first ever online shopping was done by a shopper in 1984 at Tesco Store. Now, this segment of the market is well captured by all types of big and small organizations, because customers have better accessibility and great convenience in shopping top-quality products, anytime, anywhere.
In the retail category, the growth of the Internet fueled the growth of online shopping. Common products that do not require extreme checking and validation before buying became the hot favorite of customers for online shopping.
3. Instant Messaging App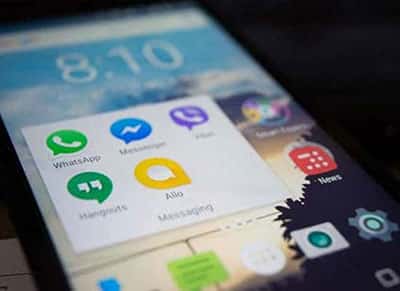 When we talk about the instant messaging app, the first thing that comes to our mind is WhatsApp, founded by Brian Acton and Jan Koum. But the history of instant messaging dates back much before the launch of WhatsApp in 2009. It even predates the Internet.
The concept of instant messaging was first introduced in 1960 and finally evolved into a product in 1997 with the launch of AIM by AOL.
Today, the two most popular Instant messaging apps are WhatsApp and WeChat. Some other popular apps in this category are Snapchat, Skype, Facebook Messenger, and the list goes on.
4. Mapping Mobile App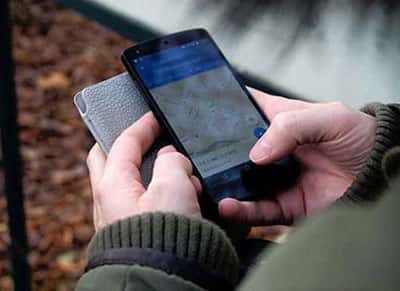 GPS localization feature was being tested on cell phones since 2007. After the launch of the Android app in September 2008, Google maps got its own platform to provide its mapping service to the users.
The mapping mobile app by Google was advanced that it was used by Apple till 2012, until the company launched its own mapping service on iOS 6.
Today, the market is flooded with Mapping mobile apps, including Waze, Maps.me, OSMAnd Maps & Navigation, MotionX GPS, and Verizon Navigator.
5. Transportation Networking Apps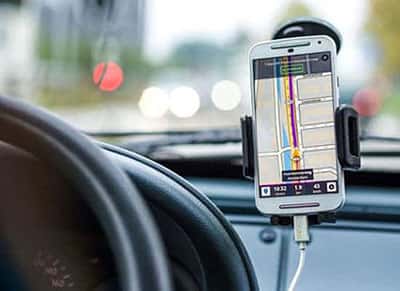 Uber is the market leader in the category with a business valuation more than Ford and GE motors. It is the first organization that brought the concept of Transportation networking application in 2009 into the market and made it a success.
Although many companies are trying to replicate the success of Uber by building an Uber-like app they have not achieved huge success.Even today, Uber has not many competitors, apart from Lyft and Ola. However, the company is struggling with many challenges right from the government authorities and taxi association.
6. Alert Apps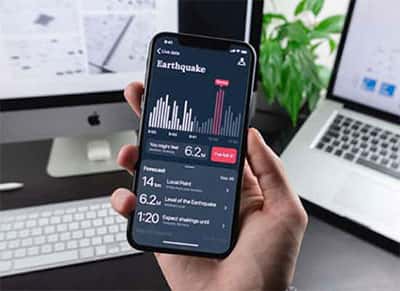 The rapid growth of Smartphone has made it a great tool to send an alert in emergency situations. Business owners, government authorities and mobile app development companies are joining forces to create Alert apps for a wide range of emergency situations.
Now there are many types of threats and by sending quick alerts to the users, precious lives can be saved. Whether the issue is related to as trivial as heavy traffic to as major as natural disaster, there are myriad of mobile apps that can help.
7. Financial and Bill Management Apps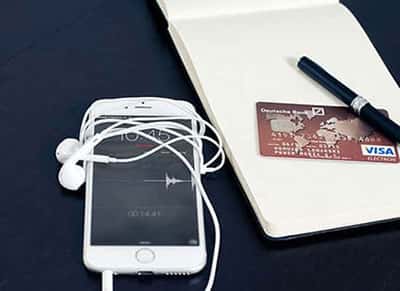 Today's generation manages money with their fingertips. Mobile money management tools are widely favored by the younger people and so the choice has given rise to many Financial and Bill Management Apps.
Some of the most popular application in this segment is Mint for money management, YNAB (You Need a Budget) for personal budget management, Wally for tracking expenses, Acorns for saving, and Robinhood for investment.
8. Recommendation & Review Apps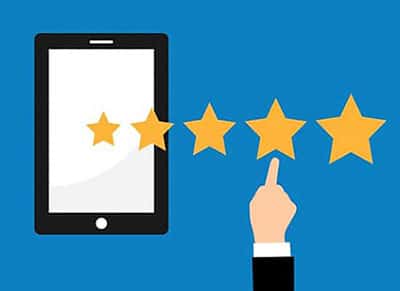 This type of mobile app concept is not limited to any specific industry, instead, the concept is focused around letting consumers know about the experiences shared by other consumers of the same product or service.
The most popular recommendation & review app was founded in 2000, TripAdvisor. Although the company offers many types of services related to accommodation and booking, it is widely known for the hotel and restaurant reviews and interactive travel forums.
One of the companies reckoned for early adoption of user-generated content, TripAdvisor effectively gave power in the hands of consumers and travelers to rate a travel or hotel service provider and push the providers on the edge to provide better customer experience.
Other companies in this segment are mouthshut.com which provides a platform to consumers to write product/service review and Glassdoor.com that offers a voice to employees on a digital platform to talk and discuss the internal processes of the company.
9. Internet-based Dating Apps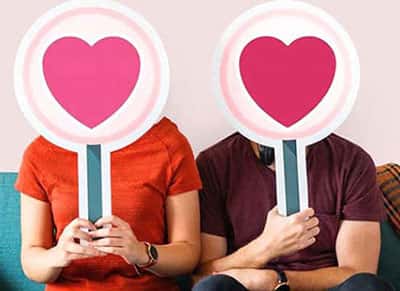 We live in a time where individualism and social exhibitionism is part of the culture. Business owners and mobile app development service providers gave a platform to the people to do so in a more convenient and individualistic way, which can be seen through the emergence of so many Internet-based dating apps.
If we try to look into the history of Internet-based dating application, we can find its roots dating back to 1970, a computer dating company founded by James Schur.
In 1974 came mail-order bride, launched by Cherry Blossoms, and two years later in 1976 was launched a video dating service started by Jeffrey Ullman. 1980 was the era of chat rooms for dating and in 1984, the first dot com company, matchmaker.com was launched by Matchmaker Electronic Pen-Pal Network.
Later, in 2004, OkCupid was launched, which gave good strength to the matchmaking market. After this, a range of companies got engaged in providing mobile apps services for dating, including Tinder, Bumble, Coffee Meets Bagel, Happn, Hinge, and Hater. Each app provides the same platform but is based on different marketing and strategic concept. Connect to a reliable custom mobile application development company if you have one such concept in mind.
10. Fitness and Health Monitoring Apps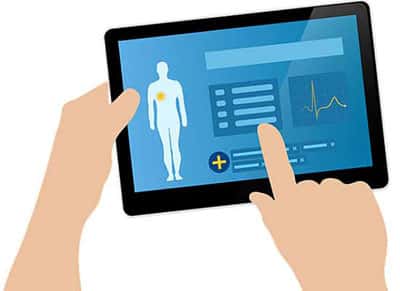 You can trace the emergence of fitness and health tracking devices somewhere around the late 90s. The recognizable example of heart monitors could be found in wearable heart monitors for the athletes. Another popular example is bicycle computers available in 2000 that could monitor speed, durable, and distance.
In the recent mobile app market, you could find a comprehensive assortment of fitness and health monitoring apps such as MapMyRun, Strava, and several other wearable technologies made by Fitbit and Jawbone.
In the recent mobile app market, you could find a comprehensive assortment of fitness and health monitoring apps such as MapMyRun, Strava, and several other wearable technologies made by Fitbit and Jawbone.
11. Language Translation Apps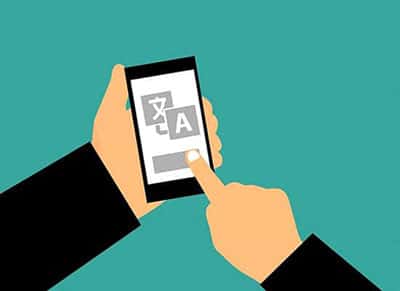 Language translation apps may not be yet so accurate or instantaneous, it is still one of the useful tools for travelers in a "foreign" country. Since these apps are powered by machine learning technology, users need to use the application to teach it. More the user will application, the more the application will provide a better outcome in the future.
At the present, language translation apps are powered by voice-recognition software that enables the app to translate what the user has spoken and provide a response in both text and audio format.
Conclusion
As the technology is advancing, it is opening new horizons for business owners to explore and try out impressive ideas. But to realize those ideas, they need the support of a reliable mobile app development company with resources and experience to build successful, user-friendly mobile apps.
Book a Free consultation
Drop in your details and our analyst will be in touch with you at the earliest.
USA
6565 N MacArthur Blvd, STE 225 Irving, Texas, 75039, United States