Implementing SaaS, Don't Miss These 6 Key Practices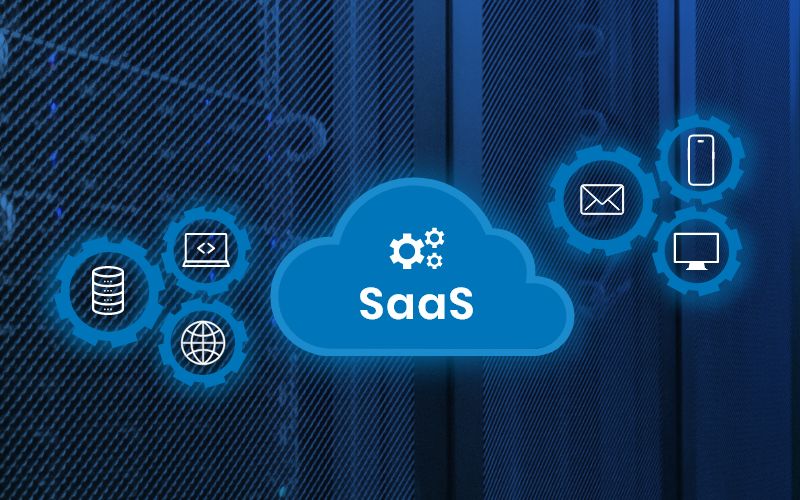 Is your business battling to keep up with the ever-changing technological landscape? Are you looking for innovative ways to streamline your operations and increase productivity? Consider SaaS, a powerful option that can propel your business forward. However, SaaS implementation best practices is not an easy feat. Many companies struggle with implementation and fail to realize the full potential of this technology. Here comes SaaS implemented best practices into the picture.
According to John Wookey, CEO of CRM solutions provider Noodle.ai, "failure to implement and manage SaaS applications correctly can lead to a lack of high business value." This concern is echoed by statista survey that found that the global cloud applications market is expected to reach 168.6 billion U.S. dollars by 2025.
By following the right strategies and approaches, you can ensure a smooth and effective SaaS implementation that delivers maximum business value. From setting clear goals and establishing ownership to tracking adoption and continuous optimization, there are many creative and appealing best practices that can help you achieve success.
So, let's explore how to implement saas and unlock the full potential of this game-changing technology.
Revamp Your SaaS Implementation with These 6 Best Practices
Saas implementation best practices is crucial for businesses to stay competitive and meet customer demands. To help you navigate the process, we've compiled six essential best practices that any experienced SaaS application development company will follow to revamp your SaaS implementation and ensure success.
Navigate the SaaS Market
With so many SaaS solutions available, selecting the right one for your business can be overwhelming. To make an informed decision, it's crucial to conduct effective market research. This research not only identifies available options but also provides insight into the common features and capabilities of SaaS apps.
For instance HubSpot's success is attributed to their thorough market research and understanding of customer needs, identifying a gap in the market for an all-in-one marketing and sales software, and creating a SaaS solution that addressed this need. Staying in touch with the market allows organizations to stay ahead of the competition and narrow down their choices by considering what their competitors are implementing.
Designate a Leader for SaaS Implementation Success
To ensure a successful SaaS implementation, it's essential to have a clear owner or project manager who understands business objectives and communicates with the vendor and stakeholders. They should also monitor the process and address any issues promptly. This approach ensures accountability and prevents miscommunication, leading to a more successful implementation.
One successful example is Slack, CEO Stewart Butterfield, took ownership of the project and drove its success by being involved in every stage of the implementation process. His leadership helped the widely adopted and successful SaaS tool become what it is today. Therefore, establish ownership from the start to achieve a successful SaaS implementation.
Plotting a Path to Success
Implementing a SaaS solution requires a well-crafted roll-out plan with clear objectives and timelines. A phased approach with specific deliverables for each phase helps to ensure the process stays on track. However, it's essential to have measurable goals that align with the organization's overall objectives to ensure successful implementation.
Breaking down the implementation into manageable phases and clear deliverables eliminates confusion and delays, allowing the process to flow seamlessly. By implementing a goal-driven roll-out plan, everyone involved can work towards a shared purpose and ensure tangible benefits that align with the organization's success.
Maximizing SaaS Success through User Adoption
Bob Tinker, the former CEO of MobileIron, once said, "SaaS success is about user adoption. Without it, you don't get the renewals, the upsells, or the word of mouth that drives growth."
To achieve SaaS success, it's essential to prioritize SaaS implementation steps. These SaaS software implementation effectiveness relies on users utilizing it, making it crucial to encourage adoption by involving them in the implementation process, offering ample training, and highlighting the benefits of the new system.
By involving users, they feel invested and valued, increasing their adoption rates. Providing comprehensive top-rated custom software development services and offering support to users is crucial to building confidence and proficiency, ultimately resulting in more usage.
Track Adoption Metrics for Effective SaaS Use
To ensure that a SaaS solution is being utilized effectively, tracking adoption metrics such as login frequency and feature usage is essential. By collecting and analyzing this data, organizations can identify areas where additional training or support may be necessary to improve adoption rates.
Tracking login frequency and feature usage metrics provides valuable insights into how users are interacting with the software, allowing organizations to optimize the SaaS solution's use. This data can also be used to monitor progress and identify any potential issues, allowing organizations to address them proactively.
Keep the Ball Rolling
Implementing a SaaS solution is just the beginning of a continuous journey towards success. SaaS solutions are constantly evolving, and it's important to continuously evaluate and adopt best practices for saas architecture and implementation to make the most of the solution.
This involves monitoring performance and user feedback and making adjustments as needed. It's important to review objectives, monitor usage, and assess the performance of the solution against your requirements. This continuous improvement process will help ensure that the solution remains aligned with your organization's goals and is delivering the expected benefits.
Wrapping Up
Implementing SaaS can be a game-changer for your business, but only if done correctly. By following these five key practices, you can ensure that your implementation is effective, efficient, and successful. However, if you're looking to build a SaaS application from scratch, it's always a good idea to seek the guidance of experts. Finoit Technologies team can help you develop and implement a top-notch SaaS solution tailored to your business needs. So connect with SaaS development expert right away!!
Book a Free consultation
Drop in your details and our analyst will be in touch with you at the earliest.
USA
6565 N MacArthur Blvd, STE 225 Irving, Texas, 75039, United States