7 Key Benefits of Hiring an Offshore Software Development Company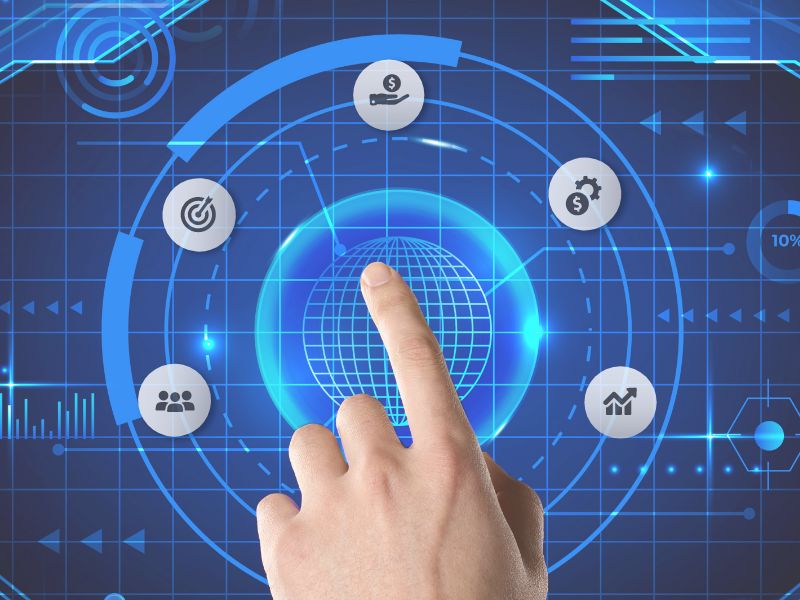 While the buzz around robots and SaaS solutions taking over routine tasks is in full swing, a significant shift is happening for enterprises from the western world. Businesses are rapidly looking for offshore solutions more to avail cost savings and increase efficiency. Enterprises now are becoming more adept at managing their processes remotely through an offshore provider.
The cost-driven mentality has been a long-standing obsession for enterprises, with many looking towards future transformation of processes.
However, the perceived risks of moving offshore have largely dissipated, and offshore operations have become a regular part of day-to-day operations.
As the offshore software development market continues to grow, businesses must adapt and leverage these services to remain competitive in a rapidly changing marketplace.
In this blog, we'll discuss the benefits of hiring an offshore software development company for your business.
7 Benefits of Hiring an Offshore Company for Software Development
Organizations are recognizing that they need to adopt more global hiring practices and outsource to offshore locations to stay competitive. While offshoring comes with many benefits, here we discuss some key benefits of offshore companies that you can avail for your software development project.
Optimized Spending
By outsourcing software development to an offshore company located in a country with lower labor costs, businesses can save up to 60% on their software development expenses. For example, offshore development centers in Asian destinations like India have helped to save organizations an estimated $200 billion in costs in the past 5 years.
This allows businesses to allocate more resources toward other critical areas of their operations, such as marketing and research and development. The scope of offshoring has also been widening to include long-term agreements for services such as security maintenance and software management. With growing demand, offshore IT consulting firms in low-cost countries like India, Ukraine, and the Philippines have thrived, providing access to top developers for a significantly lower cost to clients worldwide.
Rapid Response
Round-the-clock availability of resources is one of the benefits that means you will always have someone working on the project. This helps to identify and manage any issues arising in the development process in a timely manner.
If you only have a local team, it would require your staff to do late-night shifts or work extra hours during major service updates. But by pulling together with offshore software specialists working 4-6 hours ahead or behind your time zone, you can introduce changes without any interruptions in your normal workflow.
Easy Project Kick-off
You expect the offshore company to prioritize knowledge transfer from the technical personnel before the project kickoff meeting. This information is critical for the project's success, and any delay in obtaining it must be communicated promptly.
Offshore companies have a well-established project management process in place, making it easier for businesses to get their projects started quickly and efficiently. They are also experienced in working with remote teams, ensuring effective communication and collaboration to define project requirements and goals from the outset.
This streamlined approach to project kick-off can save businesses valuable time and resources, allowing them to focus on other critical areas of their operations.
Helps you stay ahead
To maintain high product quality, consider investing in top-tier offshoring services with global talent. Collaborating with a software development partner enables you to bring products to market quickly and cost-effectively, without incurring the expenses and time commitment of internal hiring.
This allows businesses to tap into a global talent pool and access a diverse range of skill sets, staying competitive in a rapidly evolving market. In addition, offshore software development companies can offer faster time-to-market and increased flexibility, allowing businesses to respond quickly to changing market demands and customer needs. These advantages can help businesses gain a competitive edge and stay ahead of the competition.
Allows Time for Core Progressions
Offshore software development companies provide businesses with a range of benefits, including the ability to focus on specific tasks. By outsourcing software development to an offshore company, businesses can free up time to focus on core competencies and critical tasks, such as product development or customer service. This is one of the greatest advantages of offshore companies.
Offshoring allows companies to delegate software development tasks to a team of experts, providing businesses with peace of mind that their software development needs are being handled professionally and efficiently.
This allows businesses to remain focused on their primary goals, without being sidetracked by technical issues or software development challenges. With the help of an leading offshore software development company, businesses can achieve greater efficiency and productivity, leading to better results and higher profitability.
Quicker concept implementation and delivery
The correlation between skill level and development speed is apparent. Developers with higher levels of expertise tend to solve problems more quickly and create simpler solutions. While some argue that there can be a 10x difference in productivity between highly skilled and less skilled developers, this may not be a prevalent occurrence.
Offshore companies have a team of skilled developers who can quickly turn your ideas into reality, reducing the time it takes to bring your products and services to market.
With a larger talent pool to draw from, offshore software development companies can offer specialized expertise in various programming languages, technologies, and platforms. This allows for a more streamlined and efficient development process, resulting in faster delivery times and improved overall project outcomes.
Ensures low building risks
Companies that use offshoring successfully develop a risk management strategy long before they hand over projects or begin establishing an ODC with a vendor.
Best practices in risk management dictate that client and vendor discuss risks and their mitigation openly in the beginning stages of an engagement and follow up with periodic reviews. It is good practice to document a Risk Management Plan as part of the overall plan for the engagement, including sensitive issues like the management of attrition, non-performance, and project delays.
This can help businesses deliver high-quality software solutions that meet their customer's needs while maintaining data security and regulatory compliance.
Conclusion
Offshore software development is all about building customized solutions that work for your particular business in your specific environment. If you have a raw idea that needs to become an actual software product, you might be at the point where outsourcing development is the better choice. The best way as we saw would be to find a full-services software development agency that provides excellent offshore services.
That said, there isn't a "stage" where businesses become able to offshore. It all depends on the goals and challenges your company is currently facing. This includes one-person startups that haven't even hit the market or international companies with dozens of years of experience who are looking to embark on their digital transformation. Both of them require tailor-fit software solutions that match their workflow and objectives. So, collaborate with an offshore company for software development today to perfectly steer your project.
Book a Free consultation
Drop in your details and our analyst will be in touch with you at the earliest.
USA
6565 N MacArthur Blvd, STE 225 Irving, Texas, 75039, United States