What it Takes to Find A Winning Offshore Team for Software Development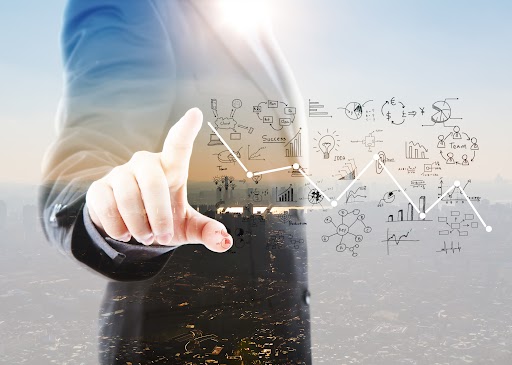 Securing a long-term partnership with an offshore software development team is flourishing as a preferred option to steer product-driven growth journeys in the business world. Explore how to find an effective offshore team for your software development needs.
Picture this: you're trying to find the perfect offshore development team, but it feels like trying to find a needle in a haystack.
Undoubtedly, finding the right team is a daunting task. Around 40 million technical jobs go unfulfilled due to a lack of skilled talent, and this number is expected to rise to 85.2 million by 2030. Moreover, with 50% of CIOs reporting a lack of skills in their countries, it's no wonder that most companies want to turn to offshore development.
Hiring an offshore team can save a business up to 70% on staffing costs compared to hiring locally. So, cost is one reason which keeps businesses prompting towards looking for offshore teams. Companies from the US, Canada, Australia and Europe always look for best offshore talent from Asian countries like India and countries from Eastern Europe, as it comes with many advantages.
Big names like Lyft, WhatsApp, IBM, and Slack have already taken advantage of the opportunity to work with offshore teams, and many are following in their footsteps.
But then, finding the best offshore software team is like trying to navigate a maze. It's easy to get lost in the endless options and dead-ends. But the good news is that with a bit of know-how and a lot of research, you can find the perfect offshore team for your needs.
In this article, we'll explore the key channels and processes to consider when searching for an offshore development team. It will allow you to easily find the perfect offshore team and help you successfully bring your software ideas to life.
5 Ways to find the best offshore software development team
"Offshore Outsourcing is something of a misnomer. The term tends to politicize the practice when in reality we are not giving something up, we're looking for the best answer. If it sits halfway across the globe and is difficult to achieve but is my best solution, I'd be stupid not to go after that," noted Ron DeFeo, ex-chairman and CEO of Terex Corp.
Most CXOs would make tough choices like Ron DeFeo, but finding the best offshore dedicated development team might just be one of the toughest tasks for them.
We have simplified that search process for you. You'll be able to separate the wheat from the chaff and identify the best team to which you can offshore your project. Let's understand how to find offshore dev teams.
Discover the Top Qualified Teams With Online Directories
Online directories can be a useful tool to find the best offshore team for your project. According to a survey conducted by Clutch, 75% of businesses outsource software development, with 37% of them outsourcing to offshore teams. Furthermore, the survey revealed that businesses prioritize the team's technical expertise and experience when choosing a team. This is important when looking for a reliable and loyal development team through collaboration with an offshore software company.
Good directories such as the Clutch, the GoodFirms, the Gartner Peer Insights, and the Outsourcing Gazette are like your own personal treasure maps. They can lead you to the best offshore development teams.
Once you have identified the directories to be explored, narrow down your search. Think about what you need from an offshore team, considering common questions on budget and experience. Now, you must proceed to reading reviews and check out portfolios. Here, you will have to carefully analyze the feedback. Check if the client feedback talks about teams and their effectiveness. In fact, analyzing client feedback is the best way to judge an offshore team's competitiveness when using these platforms.
When feedback gives you an idea of a team's reliability, track record, and output quality, you can check out their portfolios. You can connect with the companies to which these offshore software development teams belong to get a further idea. The last but important step would be to select a team that fits your project's needs and budget.
Get Answers Apart From Googling
"With the rise of online communities and social media, the idea of 'peer-to-peer' advice has become increasingly important." – Forbes
There are several online communities that can provide helpful insights and recommendations to help you make an informed decision. Here are approaches to a few websites that you can turn to for guidance for identifying offshore teams.
A good channel to start with is Quora. Use specific keywords such as "reputable offshore software delivery team," "offshore development team," "remote teams," or other related terms to identify relevant discussions and threads. Next, head over to Stack Exchange and search for topics related to offshore software development. You'll likely find some interesting discussions on topics like code quality, project management, and team communication.
Stack Overflow is another good platform where you may find recommendations on offshore teams that specialize in your preferred programming language or technology. Only that you may have to sift through a lot of technical jargon and stack traces to find what you're looking for.
Reddit, Mashable, or Hacker News can also be used for team search. You might find some interesting discussions about topics like best teams, remote teams, and remote developers. Check for the latest trends in offshore software development or best practices for working with remote teams.
Remember, these are all not dedicated platforms to find teams, but yes can be effectively used to find one for your project. Overall, these communities can be a great resource for finding the best offshore software dev team. Just don't forget to take everything you read with a grain of salt and do your own research to ensure you're making the best decision for your project.
Expand Your Search For Global Talent Pool With Social Media
According to a survey conducted by LinkedIn, 70% of the global workforce is made up of passive talent – individuals who don't actively search jobs but are open to new opportunities. This also includes remote developers who are ready to offer your offshore assistance. This means that social media platforms provide a vast pool of talent for companies to tap into. With good research and evaluation, social media platforms can assist in finding the best team.
No social media platform will, however, give you direct answers to offshore teams. You will have to use its features to explore teams. Start by using the search function on these social media platforms to look for offshore development teams. Type in keywords like "credible offshore dev team," "remote software team," or "hire offshore development team".
Social media platforms offer engagement metrics, so check to see if the companies providing offshore teams are actively engaging with its audience. Again, like we did for directories, check for reviews and feedback on the social media platform or on external websites. Finally, reading between the lines will allow you to arrive at the right decision concerning partnering with an offshore team.
Think Outside the General Job Boards
Freelance sites have revolutionized the way businesses find offshore development teams. So why limit yourself to traditional job boards when you can take advantage of the wealth of talent available on freelance sites? Don't limit yourself to the big job boards like Indeed or Monster. Instead, explore specialized freelance marketplaces like Upwork, Freelancer, or Toptal.
However, always keep in mind, never just settle for the first team you see. Take your time and browse through the profiles of multiple potential candidates. Last, but not the least, don't just go for the lowest bidder. As the thumb rule speaks, look for a team with a solid portfolio, experience in your industry, and great reviews.
Coding Challenge Platforms can provide the route
Coding challenge platforms are helpful when you want to build a team of individuals who can form a remote team. This option is good for a business that wants to hire multiple freelance developers who together can work as an offshore team.
If you want to build such a team, then first check out coding challenge platforms such as CodeChef, HackerRank, Topcoder, Coderbyte Enterprise, or CodinGame to see which one aligns with your needs and preferences.
A challenge that's tailored to your project's specific technical requirements can help you perfectly evaluate skills of people. Once they complete the challenge, it's time to evaluate the results. Look for candidates who not only have a good grasp of programming but also showcase creativity, clean code, and problem-solving skills. Once you've found your star candidates, you can invite them to join your team for the long voyage ahead.
To Sum Up
Finding the best software development company may seem like a daunting task, but with the right tools and effort, you will easily find a good team for your business. As the saying goes, "the harder you work, the luckier you get." Follow the steps we discussed here and you'll be on your way to finding the ideal team.
Attending events and conferences, connecting with accelerators and incubators, and checking out tech publications will also help you find an offshore dedicated development team.
Don't give up, keep searching, and remember, with the right research and effort, you can find the offshore team that will help your dream product.
Also, do not ignore compatibility factors such as language and culture. Make sure to do your research and find a team that will mesh well with your organization's values and vision.
FAQs
What are the benefits of hiring an offshore development team?
Hiring an offshore development team can provide numerous advantages, including:
Cost savings: Provide more bang for your cash.
Access to a broader talent pool: Bring a wide range expertise to the table.
Boosted efficiency: Allows you to concentrate on what you do best.
High-quality end product: Bring experienced professionals to ensure quality.
Streamlined development process: Provide effective collaboration tools and processes.
Reduced time to market: Assists you in beating the competition to the market.
How to ensure that offshore development team adheres to the same quality standards as in-house team?
Here are some concrete steps you can take when partnering with an offshore development team to maintain the same quality standards as you would get with an in-house team:
Establish open lines of communication and regular checkpoints.
Provide comprehensive project specifications, style guidelines, and code standards.
Perform code reviews as well as quality assurance testing.
Create a solid bond with the offshore workforce.
Create a collaborative and transparent culture.
Use positive feedback to reinforce quality standards.
Can I outsource my entire software development process to an offshore company?
Yes, you can completely outsource your software development process to an offshore firm. Cost reductions, access to a larger talent pool, better productivity, high-quality final goods and the ability to scale quickly are some of the benefits this can offer. To guarantee that the development process fulfills your expectations, hire an esteemed offshore company and establish clear project requirements.
Book a Free consultation
Drop in your details and our analyst will be in touch with you at the earliest.
USA
6565 N MacArthur Blvd, STE 225 Irving, Texas, 75039, United States