Exploring the Advantages of Bespoke Saas Development to Empower Your Business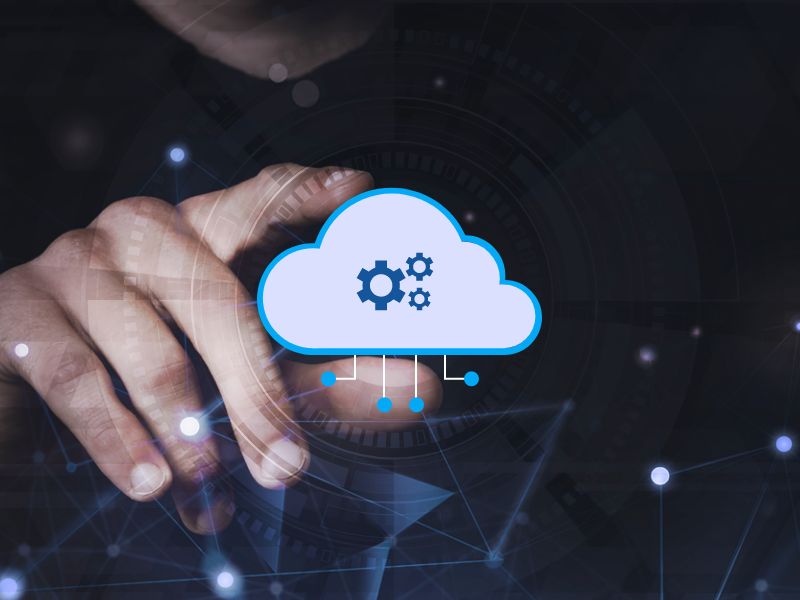 In today's fast-paced business environment, keeping up with the competition is essential for success. Amidst this tight competition, SaaS development customized to your needs can give you a competitive edge. Given the increasing adoption and advantages of saas, the global custom software development market size is expected to reach $85.9 billion by 2028, rising at a market growth of 20.3% CAGR
As Marc Benioff, CEO of Salesforce stated "Custom SaaS development allows businesses to build software that fits their unique business model, instead of trying to fit their business model into off-the-shelf software. This approach provides more flexibility and scalability, and can ultimately lead to greater success."
So, whether you're a small business looking to gain an edge or an established enterprise wanting to stay ahead of the game, investing in SaaS development is a wise choice. With a customized software solution, you can streamline your workflows and achieve your goals more efficiently, unlocking your business's full potential. We discuss this further, here in this blog.
Unlocking the Power of Bespoke SaaS Development
Are you ready to unleash the full potential of your business? Look no further, with tailored SaaS applications you can take your business to new heights and achieve your dreams.
Say goodbye to one-size-fits-all apps.
Custom app development is like having a tailor-made suit – it fits your business perfectly. By creating an app tailored to your specific needs, you can automate processes, streamline operations, and provide a more personalized experience for your employees and customers. This not only increases efficiency and productivity but can also give you a competitive edge in your industry. With custom app development, you can create a solution that perfectly matches your unique business goals and challenges.
Keep users coming back with best experience
Developing customized SaaS software is like creating a personal shopping experience for your customers. By tailoring the application to their needs, you can provide a more intuitive, seamless, and enjoyable experience. This can lead to increased loyalty, positive word of mouth, and improved customer lifetime value. Ultimately, enhancing the user experience with a bespoke application can help you build a loyal customer base.
Stand out from the crowd
Bespoke SaaS products can help you to stand out from the crowd by creating a unique application that caters to your specific requirements. This can lead to increased revenue, market share, and customer loyalty, putting you ahead of your competitors.
For instance Airbnb utilized SaaS development to create a unique platform that catered to the needs of both property owners and travelers. The platform made it easy for property owners to list their properties, while providing advanced search and filtering options for travelers. Incorporating user reviews and ratings helped build trust and credibility.
Scale your app to new heights
One of the best SaaS advantages is that it gives your business the flexibility to scale quickly and efficiently in response to changing market needs. With an experienced Saas application development agency, you can easily adapt to the demands of your customers and rapidly implement new features as necessary. This agility allows you to expand your customer base, increase revenue, and reduce expenses with ease. So, whether you're a startup or a large corporation, SaaS development can be the rocket fuel that propels your business to new heights of success.
Get your app work together flawlessly
One of the most significant advantages of customizing is that it provides seamless integration, much like two puzzle pieces that fit perfectly. By building a SaaS application that is customized to your existing software, you can effortlessly connect all your business processes. Moreover, it allows you to integrate with other third-party applications. Therefore this reduces manual errors, saves time, and streamline operations.
Get more done in less time
By developing a bespoke app that aligns with your particular procedures and processes, you can boost your team's productivity. This can eliminate tedious manual tasks and automate repetitive ones, giving your team more time and energy to focus on strategic initiatives that propel your business forward.
One success example is Starbucks that developed a custom app allowing customers to order and pay for their drinks ahead of time, reducing wait times and increasing efficiency for employees. The app's success can be seen in its 20 million active users and accounting for over 20% of Starbucks' US transactions, giving them a competitive edge in the industry.
Own your software and own your business
Customization provides you complete ownership and control over your software, allowing you to modify it to your specific business requirements. Instead of being confined by pre-built solutions, you have entire freedom to design features that work best for your company.
For example Dropbox started as a cloud-based file sharing service, but as their user base grew, they faced increasing demands for customization and flexibility. To meet these demands, they developed Dropbox for Business, a custom SaaS solution that allows businesses to tailor the platform to their specific needs. This approach allowed Dropbox to maintain control over their software while also offering their customers a high level of customization.
So, customization allows you to develop a truly unique and personalized software experience, ensuring that you have full control over your business's digital presence
Support that goes above and beyond
Personalized support and maintenance are an added benefit of custom SaaS creation. You can receive personalized assistance from the development team who designed your bespoke application, ensuring that any difficulties are fixed swiftly and efficiently. Furthermore, maintenance and upgrades can be tailored to your exact requirements, allowing you to keep your application running smoothly and eliminate any potential downtime.
Conclusion
Bespoke SaaS development offers several benefits to enterprises. Businesses can acquire a strategic advantage in their respective industries by developing tailored software solutions that meet their specific needs.
As a trusted software development company in USA, we at Finoit Technologies specialize in building custom SaaS solutions that help businesses achieve their goals and reach their full potential. So connect with SaaS development team to help your businesses create custom software solutions that are aligned with their specific requirements and deliver tangible results.
Book a Free consultation
Drop in your details and our analyst will be in touch with you at the earliest.
USA
6565 N MacArthur Blvd, STE 225 Irving, Texas, 75039, United States