Android App Development Company
As a top rated Android app development company, our Android app development team is experienced enough to provide you the best-in-class services at affordable cost.
Android Mobile / Tablet app development services
Android tablet and smartphone apps that deliver performance and growth. being an android app development company
Android App Strategy
Help you to devise the roadmap
for successful implementation,
launch and user acquisition
Android App UX Design
Creating user-driven design
that delivers engagement,
retention and conversion
Android App Develoment
Building scalable, secure android
apps to help you innovate and
disrupt the market
All level of integrations
Custom API Integration
MDM Integration (Mobile device management)
mBaaS Integration (Mobile Back-end as a Service)
Beacon Integration
IoT (Internet of Things)
BLE Device Integration
Location/GPS Services Integration
Payment Gateway Integration (Stripe, PayPal, Authorize.net etc.
Porting and Migration from Other Platforms
XMPP Chat Server Integration
Audio/Video Live Streaming
Apple Watch Integration
Wearable Integration
QA Testing on real Apple devices
3rd Party Application Integration, Such As Blog,
Facebook, Twitter, Outlook, Google Apps etc.
Let's Discuss Your Project
Andoid Mobile / Tablet App Development Technologies
We use Kotlin, Java XML to deliver excellent products.
Let's Discuss Your Project
Programming Languages
Kotlin, Java, XML
Technologies
Android SDK, Android Native Development Kit
IDE
Android Studio, Eclipse
OS
Android 4.1 – 8.1 Support
Design
Material Design
Database engine
SQLite
Testing/Debugging
x86 simulator and actual devices
Your Android (Mobile / Tablet) app needs to be
Well Programmed
Structured, commented codes
User centric- To engage,
retain and convert
Secure- Developed with
security protocols and guidelines
Scalable- To manage
increasing user-base
Compliant- Compliant with
all the rules and guidelines
Well Tested- Even a single bug
is costly. We don't leave it to chances
Learn what mistakes you should avoid while hiring an Android app development team
Connect to Address These Problems
Why Finoit will be a great fit for your Android app development
8 years of journey, here is what we have achieved
Startup Thinking
Nimble, agile, and proactive. Having
built and helped over 100 startups,
we know what it takes.
Partner Approach
We are driven by 'Customer success' culture
and don't think of ourselves as a service provider
but your technology partner.
Product Mindset
We are product people, and product-market fit,
customer needs, time to market and break-even
keep popping in our head when discussing.
Experience Design Thinking
Ease of use, right information flow,
delightful experience and conversion are the
core of our UX methodology.
Hiring Philosophy
Hire the best and suffer less is what we follow.
Top teams need least hand-holding to
deliver flawless products.
Certified Teams and Company
Our teams are not only experienced
in respective technologies but
also certified.
Let's Discuss Your Project
Success stories
Know more about our niche through these success stories
Social
Marketplace
Travel
Entertainment
Productivity
Finance
Healthcare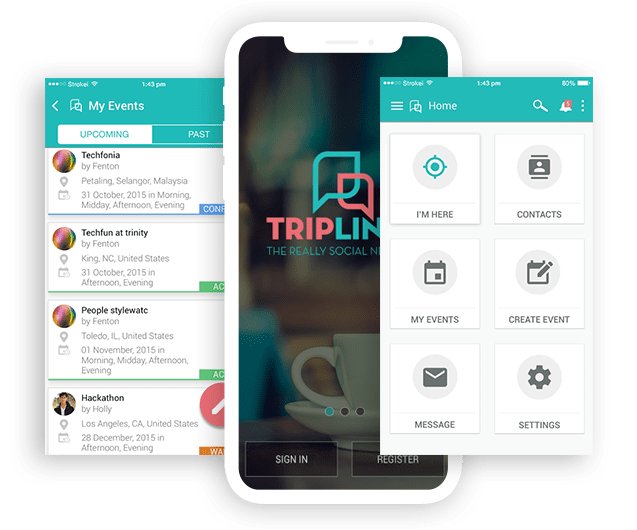 TripLinks
Social
TripLinks is the really friendly meet-up app for solo business travel. Connect and meet in real life. No more table-for-one, no more room service. See the sights of the city you're in with a local. Meet a new person, share a moment.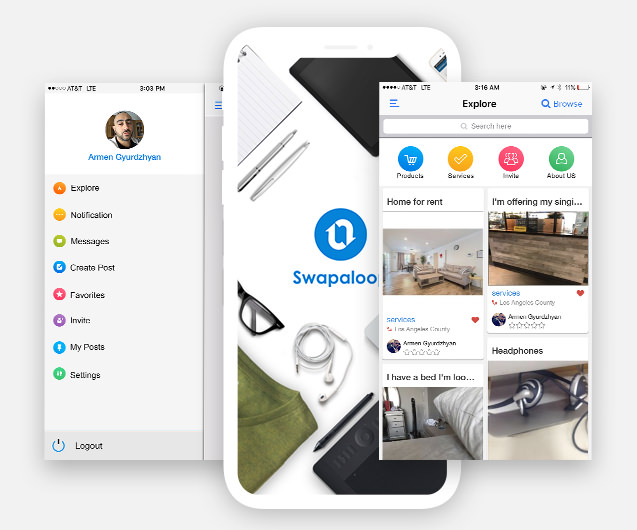 Swapaloop
Ecommerce
While currencies and economies may rule our world, there is one more thing that's more prevalent than money across all of our markets and industries: trade skills, goods, and services.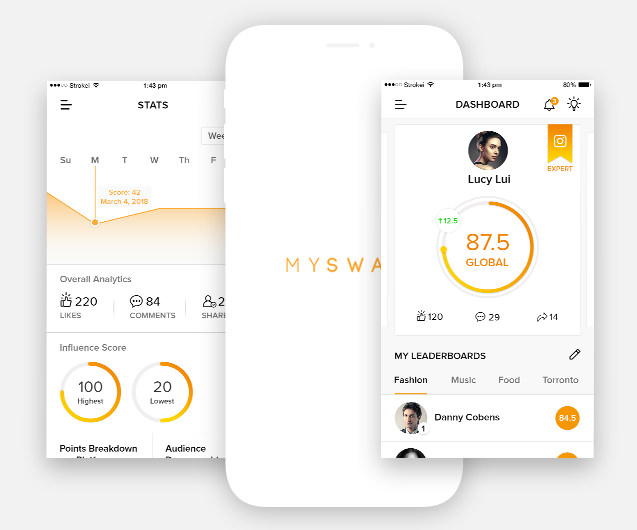 MySway
Ecommerce
While currencies and economies may rule our world, there is one more thing that's more prevalent.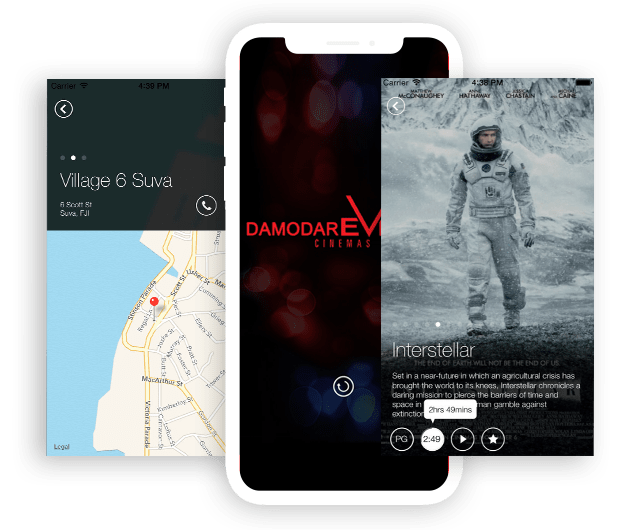 Damodar Cinemas
Entertainment
An app to book cinema and event show based on user prefrences.
Android App Development Processes
At Finoit, our objective as Android app development company is to deliver seamless custom applications to our clients. Our Expert team of highly experienced Android developers make sure that every custom product we develop meets the clients' business requirements to the best of its capability. For delivering world-class custom mobile solutions, our ace developers follow latest Android apps development technologies. Read More
Before starting up with the Android apps development cycle, our developers conduct a knowledge transfer session with the respective clients for understanding their requirements and expectations from the app. Moreover, we believe in active participation of our clients during the Android applications development cycle. That is why we appoint a dedicated delivery manager to each of our clients that keep them posted on every possible progress on their project & for getting their valuable feedback that can help in improving the final product. This helps us to offer the best services as a renowned Android app development company. Once we're done with the custom Android apps development process, a series of some of the vigorous quality assurance methodologies is applied to each one of the app. At Finoit Technologies, we're not just restricted to custom Android apps development services but also believe in delivering the complete suite of services under our Android application development company portfolio. We offer flawless enterprise mobile solutions that can contribute to our client's business growth. For more information related to Custom Android apps, design and development services fill the requirement form given below.
Please fill in our request information form and one of our consulting representatives shall instantly get in touch with you.
Reliable Android App Development Services by Finoit
Now, there are many businesses that are looking to build apps for their employees or customers. Here, at Finoit, we leverage the capabilities of the latest Android tools in order to develop custom-tailored Android applications. Our primary goal as a Android app development company is to deliver high quality Android apps to businesses of all models and sizes. The team that stands behind our Android App Development services consists of experienced experts who are able to build utilitarian and business apps from scratch.
Finoit, Android App Development Company Follows Agile Mobile App Development Process
The knowledge of how to develop an Android application is not in deficit at Finoit. This is why our primary objective is to establish good communication with our clientele. Experience has taught us that, by doing so, we can achieve great things. Since the beginning of the Android App Development process, we bring our clients on board. Before we start with the user interface design and coding, we want to know what are our client's requirements and expectations. In order to provide the best possible product, we keep our clients in the loop during the entire process. Valuable feedback from our clients has always resulted in creating better android apps. Since the quality of the end product is our primary concern, we, as a focused Android app development company implement numerous quality assurance methodologies. This practice enables us to deliver enterprise mobile solutions that can be a valuable asset to the business growth of our clients.
How Business Can Benefit from Having Mobile App
The benefits of having a business mobile app depend on the app's purpose. They can be the following:
Stronger brand – Mobile apps increase awareness of your brand and establish communication with customers, thus fostering trust. Mobile apps are a practical way to show the customers what your business stands for.
Better connection with customers – Mobile apps are another way to provide an awesome experience for your customers. This is why, at Finoit, the prominent Android application development company, we designate a significant amount of time to develop a user interface for an android mobile app with the latest UX standards.
Provide more value for your customers – By providing a mobile app to your customers, employees, or interested prospects, you will increase their interaction with your business. This is another level of providing value to them. Furthermore, you can increase this interaction by using a mobile app to create a loyalty program.
What Our Android App Development Services Offer
A fully dedicated team of experienced android developers that is capable to develop top-notch android apps – both functional and great looking.
Our goal is to provide a cost-effective android app development service. At Finoit, you can get your custom-tailored android app developed at affordable prices.
By using the latest development tools, our team of developers creates apps that work perfectly on the Android devices of your choice.
By providing clients with our apt Android app development company services, we also care about their confidentiality. Any client's intellectual property is protected through a Non-Disclosure Agreement.
Trusted By 200+ Enterprises and Startups
With innovative ideas and capability to build scalable and high performing software & apps along with constant support. We, the globally renowned custom Android app development company help our clients reach market quickly and achieve their goals.
Book a Free Consultation
Accredited and featured on
We are acclaimed as a premier Android app development company by leaders across a range of industries we have worked in.
Being a standard AWS consulting partner, Finoit's list of services includes world-class Android app development solutions to global clients.
As a Microsoft Silver partner Android app development firm, we deliver high-end Android app design and development services using various Microsoft technologies
Finoit Technologies received ISO 9001 certification for demonstrating the ability to provide Android app development services in accordance with ISO certified standards.
Finoit technologies received the ISO 27001 certification in information security management for the secure and best Android application development practices we follow.
As one of the fast-growing Nasscom accredited company, we adhere to the high-quality, industry best practices for Android app development across various domains.
Finoit has been featured as one of the top Android app development companies on Clutch, an independent B2B research agency.
Featured blogs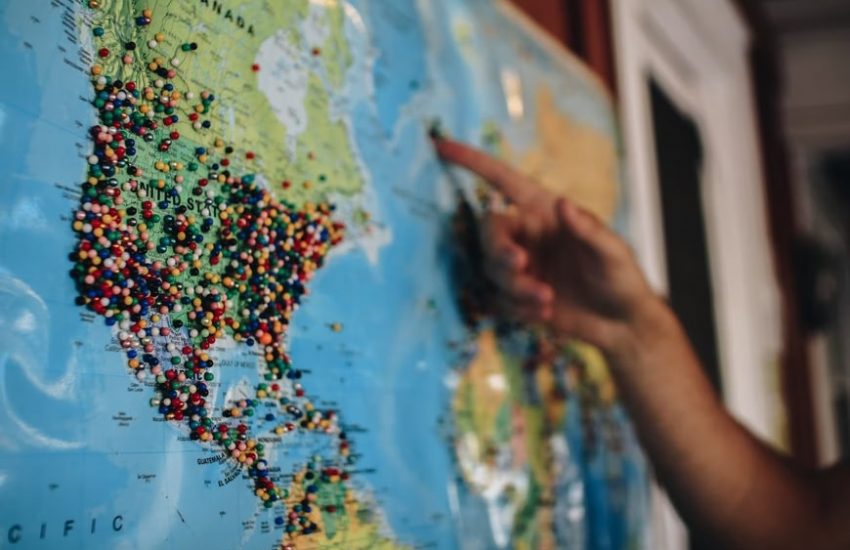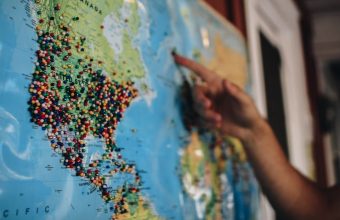 Post pandemic offshore software development- Trends and Biggest impact on Startups and SMBs
Offshore software development has been the fuel that's proven to drive growth in business for a long time now.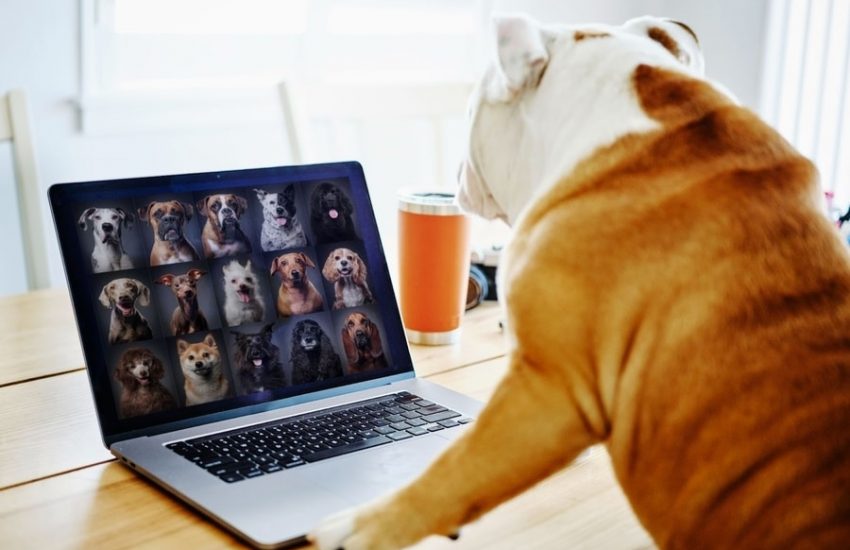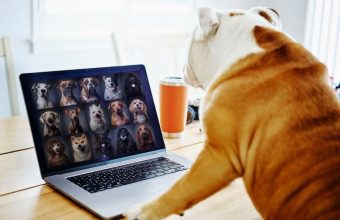 10 Things Founders and IT Leaders do to Manage Remote and Offshore Software Development Teams More Efficiently
This is from a 2007 research paper: A team of researchers explored why two teams of the same size.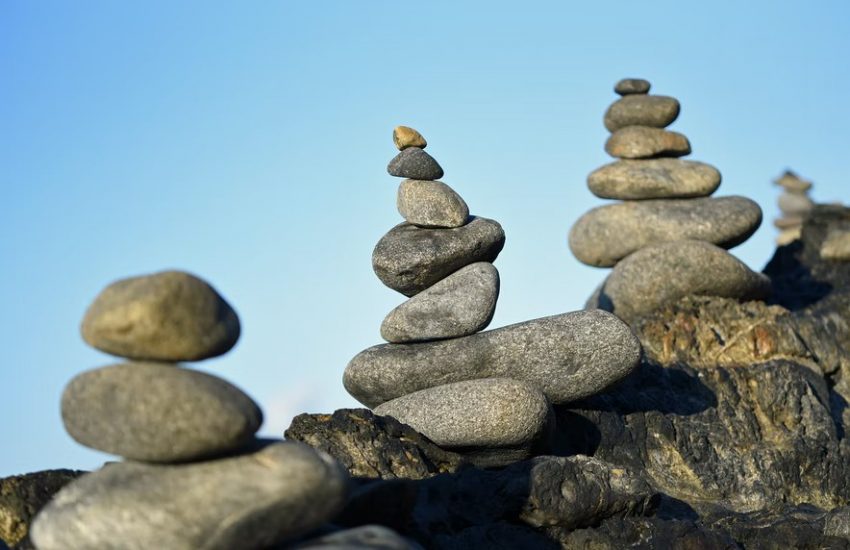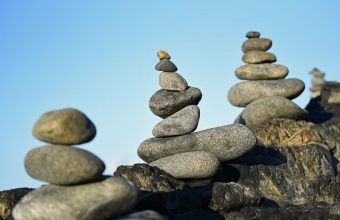 Detailed Guide-How to Approach MVP in Software Development
Reflecting on his past struggles with team management and experiences of working with managers
What our customers think
Their kind words about our work and product's success is what pushes us forward
Finoit was chosen after a thoughtful review of some of the best software application development companies, and over the past 6 years, Finoit team has successfully helped us to grow our business with a reliable software program that active customers use daily.
James McCoy
(Founder & CEO – Budgyt)
Amazing team to work with! I have collaborated with them on multiple projects and we continue to engage for all our Web and Mobile apps requirements. They offer exceptional services as a custom software company.
Massimo Barone
(CEO – Smart Card Marketing Systems)
We have worked with Finoit Technologies for over 5 years now and it's an excellent software design company that is great to work with. Finoit doesn't blindly follow directions, they offer helpful solutions and are strong with project management and communication.
Gudmundur St. Sigurdsson
(Founder – 2Way ehf.)
I'm so impressed with Finoit's work that I'm continuing to work with them on further enhancements to my application and plan to re-engage them on other separate projects as well. Finoit's services as a software development agency are greatly recommendable.
LaMarcus Bolton
(Founder – Ambivista LLC.)
Communication is quick and professional. I have worked with many companies and [Finoit] stands out amongst them as the best software application development company.
Eric Shufro
(Founder – Remotii, Inc.)
Finoit Technologies has performed wonderfully. They are responsive to communication and they work with speed and accuracy. My experience with a custom software company was never been so seamless where I had to handhold the least.
Bryan Bruce
(Owner – Your Brand Voice)
Finoit has a fantastic team with a consultative approach and good integrity. We are already working on app upgrade and released new versions of the app.
Paul Seferian
(CEO – Fishing Mobile App)
The Finoit team was very easy to work with, was on budget, and within a reasonable time as far as the deliverables being in the scope of timing that was agreed upon in advance.
Tim Marsh
(Owner – Safari Surf School)
Book a Free consultation
Drop in your details and our analyst will be in touch with you at the earliest.
USA
6565 N MacArthur Blvd, STE 225 Irving, 75039, United States