Java Development Company
That Builds Robust Products
Latest Java Technologies That Help Us Craft Excellent Product Engineering and Digital Transformation Success stories
Book a Free Consultation
Join hands with us to get the most trusted services from the best Java application development company in India and USA. We have a bunch of the most skillful developers with us to serve you with JAVA (J2EE/J2ME) services for your enterprise's web and mobile development requirements.
Java is an object oriented & platform independent language that is widely being used for web and enterprise applications. Java is opted for Internet solutions because of its cross-platform capabilities, ease of usage and security features and robustness.
Finoit has carved a niche as the most popular custom java application development company. We possess considerable experience in Java(J2EE, J2ME) software development and extend our Java web & software development services to enable significant growth in your businesses. We leverage the capabilities of modular approach of J2EE platform to develop client centric Java app development solutions. We have a division for J2ME based
mobile application development
, assuring smaller development cycles and quicker time to market.
Java (J2EE/J2ME) application development services
Our developers hold credible working experience on all the latest Java technologies, and possess a keen understanding of development life cycle, right from architecture design to implementation. Our skill set in this domain thus subsumes
Java (J2EE/J2ME) Based Solutions
Java (J2EE/J2ME) Web Application Development Services
Distributed Programming
Restful API
Cloud Solutions & Integration
IoT & Embedded Systems
Video Conferencing Solution
Enterprise Solutions
CRM/ERP/Custom Development
Business Intelligence & Analytics Solutions
Migration of Customer's Software Solutions to Java/J2EE Platform
Migration of Customer's Application Servers to Java/J2EE Platform
Offshore Java Development Outsourcing
Consulting Services on Java-Based Software Development
WebRTC(Real Time Communication) Integration
Java Mobile Development
Success stories
We have served a wide range of industries and delivered customer centric products with our Java application development services and technologies.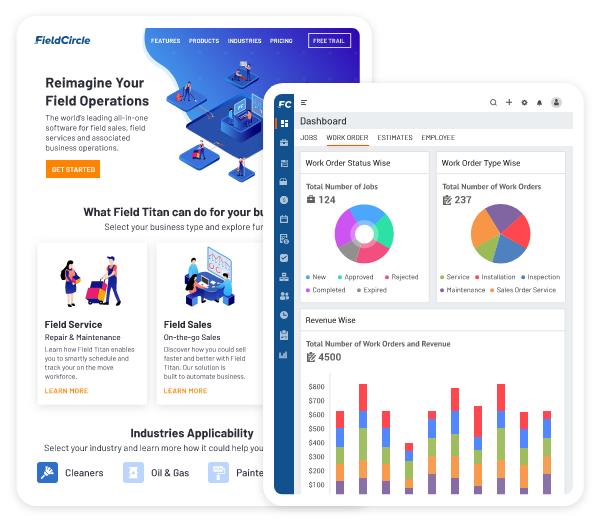 FieldCircle
Filed Srevice / Filed Sales (CRM)
With it's user-friendly web and mobile portal, you could elimiate all the manual work and move to paperless reporting via managing customers, estimates, employee scheduling, invoicing, analytics.
View Case Study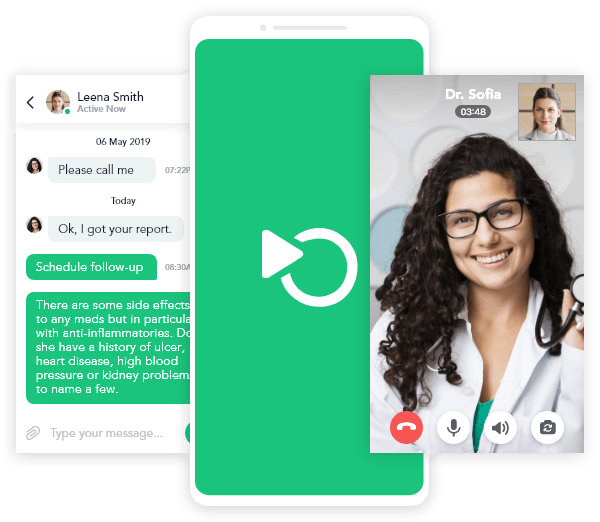 LiveCare
Canada's most preferred telehealth platform
A healthcare telemedicine platform Bridging the gap between patients and providers and facilitating patients, doctors and healthcare providers collaboration

Learn whether Java as a technology and
its frameworks are a right fit for your product.
In this PDF you can learn weather Java as a technology and it's frameworks are a right fit for your product
Let's Discuss Your Project
Hire Dedicated JAVA Application Developers
Finoit, the most acclaimed custom java app development company, has some of the industry's best JAVA(J2EE, J2ME) developers based in India who are experienced, skilled, and certified professionals. Along with their J2EE/J2ME development skills they also bring in their knowledge of various business verticals and strong consulting skills to help you take advantage of the best consulting practices in Java development. Our Java developers have worked on enterprise and web based Java applications and are fully equipped with the required skill-sets and infrastructure. Finoit offers flexible engagement models and could collaborate with a customized model focusing on your specific business requirements. Read More
Taking these parameters into consideration helps us in developing custom mobile apps that can fulfil users expectations and enhance our brand value as the best java development company. Followed by in-depth UI/UX designing analysis that help in giving the custom mobile apps the right look and feel. Our specialists custom mobile apps UI/UX designers leave no stone unturned in delivering designs that can engage users for the longer period. Moreover during the whole, mobile apps development cycle, our delivery management team keeps our clients posted on every possible progress of their mobile apps. We just don't stop after the mobile apps development cycle is completed. Every custom mobile app we design & develop goes through toughest Quality Assurance measures before handing over it to its respective clients. For more information, you can write us your Java apps development related queries on request information form given below.
Please fill in our request information form and one of our consulting representatives shall instantly get in touch with you.
Java Application/Software Development Services
Reliable Java Software Development services by Finoit
Finoit is a globally acclaimed best custom Java application development company that offers efficient Java application development services, and our teams consist of individuals experienced in Java (J2EE, J2ME) who are completely capable of developing Java apps for startups and elite business groups across the globe. Our primary goal is to develop client centric software solutions that enable the business growth of our clients. In order to assure smaller development cycles and quicker time to market, we have a division for J2ME. Since there are anywhere between 5 and 10 billion Java devices in the world, using a custom-made Java application is great way to leverage the existing hardware and software setup and establish a better presence on the market. This is why we at Finoit, a leading Java development company use the latest technology to help us develop Java apps that allow our clients to capitalize on improved business performance and dynamics.
Java Application/Software Development Process
As a Java Application/Software Development Company, Finoit puts the needs and the requirements of its clients first. We are always striving to establish a good communication flow with our clients before we get to work on any project. This way we are able to get familiarized with your business requirements, which enables us to develop customized Java applications. The collaboration established at the start of a project is maintained all the way through it. Having our clients on board at all times, enables us to meet their expectations while providing a highly effective, secure and easy to use Java application. Since Java applications are valuable assets to any growth-oriented business, our practice always incorporates quality assurance methodologies. Our clients don't get our product unless we are completely sure it is impeccable.
Java Application Development Services
Java developers working at Finoit have experience working with the latest Java technologies (J2EE, Spring, Struts, Hibernate and PlayFramework). They have successfully completed countless projects by using IntelliJ and Eclipse IDE tools. The diverse skill set of Finoit Java developers enables them to code Java for numerous purposes. Starting from Java Programming and J2EE application server, to web/user interface and Databases & ORM tools, they are able to develop high end Java applications for business purposes. Beside this technical knowledge that enables our developers to provide a highly professional Java development service, they are also experienced in consulting practices. Their knowledge of numerous business verticals and proficient consulting skills makes them valuable assets to businesses of all models and sizes.
How Businesses Can Benefit from Using Java Applications
Java offers many advantages to businesses. Ultimately, it is capable of positioning any company for the future, by providing the following benefits:
Independence – Since it is both platform and database independent, Java leaves your and your customers' options open.
Portability – Since Java apps can run almost anywhere, a business can move them from local servers to cloud anytime they choose.
Scalability – As the customer or employee base becomes bigger, Java apps can scale to support a new business's needs.
Integration – Java apps can be easily integrated with existing platforms used by the business.
Its immense enterprise user base has made Java a well-established option, so nobody has to worry that companies will stop using it anytime soon. Get in touch with Finoit, a leading Java software development company for any query.
Trusted By 200+ Enterprises and Startups
With innovative ideas and capability to build scalable and high performing software & apps along with constant support. We, the globally renowned java development company help our clients reach market quickly and achieve their goals.
Book a Free Consultation
Accredited and featured on
We are acclaimed as a premier java development company by leaders across a range of industries we have worked in. We are recognized for our strong set of values, professional team, and commitment to quality.
Being a standard AWS consulting partner, Finoit's list of services includes world-class java app development solutions to global clients
As a Microsoft Silver partner java development firm, we deliver high-end java application design and development services using various Microsoft technologies
Finoit Technologies received ISO 9001 certification for demonstrating the ability to provide java development services in accordance with ISO certified standards.
Finoit technologies received the ISO 27001 certification in information security management for the secure and best java application development practices we follow.
As one of the fast-growing Nasscom accredited company, we adhere to the high-quality, industry best practices for java development across various domains.
Finoit has been featured as one of the top java development companies on Clutch, an independent B2B research agency.
Featured blogs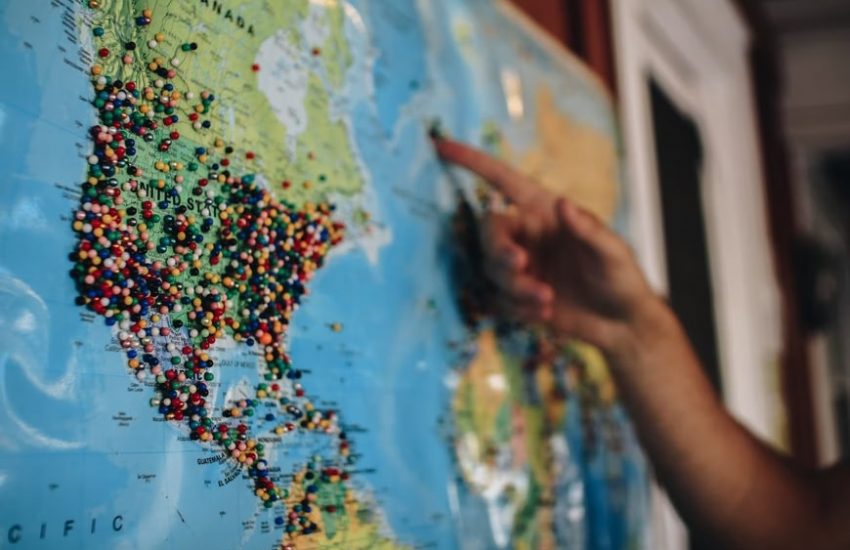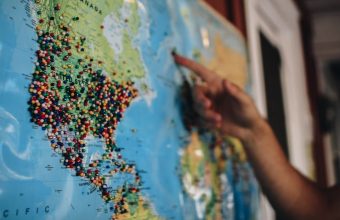 Post pandemic offshore software development- Trends and Biggest impact on Startups and SMBs
Offshore software development has been the fuel that's proven to drive growth in business for a long time now.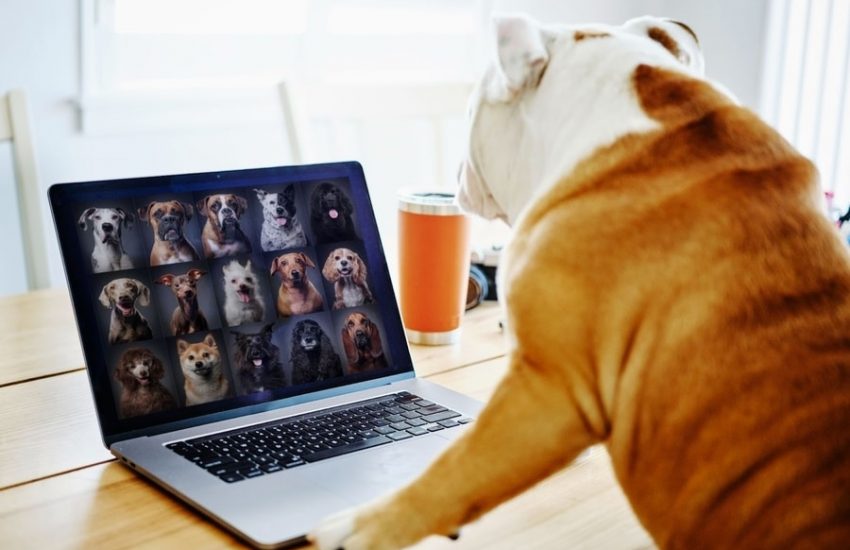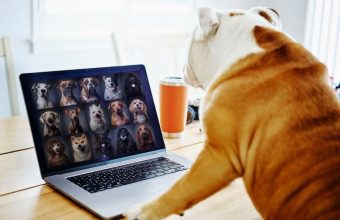 10 Things Founders and IT Leaders do to Manage Remote and Offshore Software Development Teams More Efficiently
This is from a 2007 research paper: A team of researchers explored why two teams of the same size.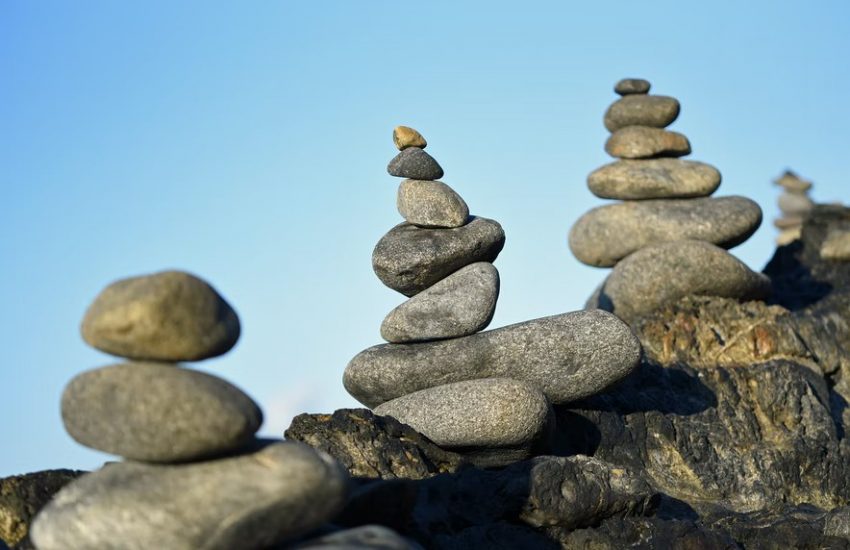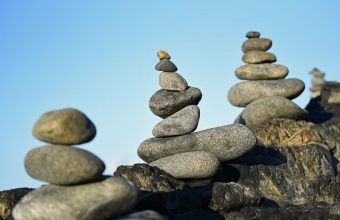 Detailed Guide-How to Approach MVP in Software Development
Reflecting on his past struggles with team management and experiences of working with managers
What our customers think
Their kind words about our work and product's success is what pushes us forward
Finoit was chosen after a thoughtful review of some of the best software application development companies, and over the past 6 years, Finoit team has successfully helped us to grow our business with a reliable software program that active customers use daily.
James McCoy
(Founder & CEO – Budgyt)
Amazing team to work with! I have collaborated with them on multiple projects and we continue to engage for all our Web and Mobile apps requirements. They offer exceptional services as a custom software company.
Massimo Barone
(CEO – Smart Card Marketing Systems)
We have worked with Finoit Technologies for over 5 years now and it's an excellent software design company that is great to work with. Finoit doesn't blindly follow directions, they offer helpful solutions and are strong with project management and communication.
Gudmundur St. Sigurdsson
(Founder – 2Way ehf.)
I'm so impressed with Finoit's work that I'm continuing to work with them on further enhancements to my application and plan to re-engage them on other separate projects as well. Finoit's services as a software development agency are greatly recommendable.
LaMarcus Bolton
(Founder – Ambivista LLC.)
Communication is quick and professional. I have worked with many companies and [Finoit] stands out amongst them as the best software application development company.
Eric Shufro
(Founder – Remotii, Inc.)
Finoit Technologies has performed wonderfully. They are responsive to communication and they work with speed and accuracy. My experience with a custom software company was never been so seamless where I had to handhold the least.
Bryan Bruce
(Owner – Your Brand Voice)
Finoit has a fantastic team with a consultative approach and good integrity. We are already working on app upgrade and released new versions of the app.
Paul Seferian
(CEO – Fishing Mobile App)
The Finoit team was very easy to work with, was on budget, and within a reasonable time as far as the deliverables being in the scope of timing that was agreed upon in advance.
Tim Marsh
(Owner – Safari Surf School)
Book a Free consultation
Drop in your details and our analyst will be in touch with you at the earliest.
USA
6565 N MacArthur Blvd, STE 225 Irving, Texas, 75039, United States
FAQ
Is Java still a good option for software development?
Undoubtedly, Java is the best programming language for software development. From desktop, and web, to mobile apps, you can design any kind of application using Java programming. Hundreds of packages present in the Java API (Application Programming Interface) aid in building robust applications. Java offers backward compatibility, which is as important as supporting new features, which allows interoperability and compatibility of your applications with your legacy system. Continuously evolving and bringing updates, Java continues to remain a favorite of expert software developers.
Does Finoit offer java full-stack development?
Yes, Finoit offers Java full-stack development services. Our Java full-stack development solutions comprise front-end and back-end solutions. We implement necessary Java full-stack tools, web architectures, front-end and back-end frameworks, and SOAP and REST APIs, databases and cache that are needed to develop an end-to-end application. Our Java full-stack development team works efficiently on both client as well as server sides, thereby successfully translating the business requirements into a functional web architecture.
We offer various types of Java Development services that include but are not limited to:
Java Web Development Services
Java Mobile Development Services
Java Desktop Development Services
Java Cloud Development Services
Java Big Data Development Services
Java Software Development Services
Java Cross-Platform Development Services
Java Enterprise Development Services
Java Full-Stack Development Services
Java App Support and Maintenance Services
Java Migration and Integration Services
Can Java be used for mobile application development?
Yes, Java can be used for mobile application development. It is a platform-independent programming language and is thus the best tool to build first-class cross-platform mobile apps. As one of the important tools from our technology stack, Java has enabled us to develop 500+ mobile apps for various business clients, operating across the globe. Using its scalable and versatile built-in features, we have built applications for Android, iOS, and Windows operating systems.
What is the typical structure of your java development team?
A typical Java development team comprises senior full-stack Java developers, junior full-stack Java developers, DevOps engineers, Java development architects, a UI/IU designer, quality assurance experts, a business analyst, and a project manager. The number of resources for each Java development project varies and is determined by the efforts required for the project. Since we deploy agile software development methodology, we follow an agile software development team structure. We come up with the Java development team structure only after carefully assessing the project's requirements.
How much do java development services cost?
Various factors affect the cost of Java development services. These factors typically include project requirements, the number of Java resources required for the project, and the Java development
engagement model
that you chose. In general, our optimal pricing model serves as a win-win proposition for both our clients and us. We try to keep the per-hour Java developer resource rate as low as possible. So, you have the advantage of leveraging the best standards of Java development while significantly optimizing your development budget.
Do you also provide Java application maintenance services in addition to Java software development services?
Yes, we also provide Java application maintenance services. It is an integral part of our Java software development services. Our Java application maintenance services help our business clients in sustaining the systems that keep evolving. The maintenance solutions focus on integrating necessary functionalities aimed at improving the usability of the product. We keep ourselves a step ahead by implementing predictive maintenance that allows a smooth transition of software into newer, updated versions.