How to Achieve UI UX design Goals for AI-enabled Mobile Apps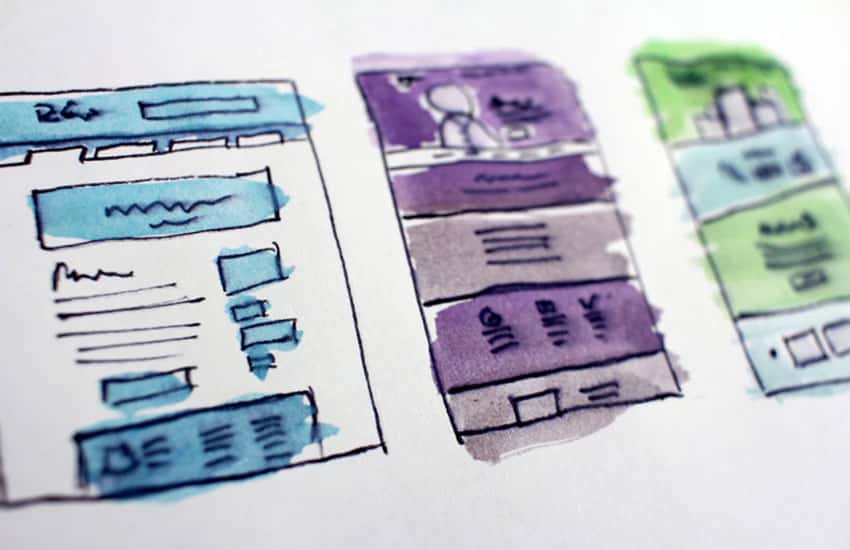 For long Hollywood has shaped our perception of AI—somewhat "evil" till the 1950s and then "good guys—working alongside with the guardians of humanity" after the launch of Star Wars in 1977.
Since the technology companies have put AI-enabled products in the hands of people, we are no longer (solely) reliant on sci-fi to learn about AI capabilities in the near future. Apple's Siri and Amazon Alexa have provided people with the real-life experiences of Artificial Intelligence—giving a glimpse of how the technology is going to work for us and with us.
In the mobile app development process, Artificial Intelligence has already moved from being a backend tool for enterprises and has begun taking the frontline role within technology interfaces.
However, designing UI UX for the AI-enabled mobile apps is complex and requires an understanding of the mobile app workflow from following perspectives:
The goal of the mobile app
User expectations and business requirements
Mobile user experience-maintaining harmony between AI capabilities and user interests
A mobile app designer must bridge the gap between human-centered interactions and computer systems by designing intuitive user-interfaces which accommodate both AI capabilities and user interests to deliver the planned mobile UX.
AI-enabled mobile apps promote convenience and efficiency for the users and generates highly critical data for enterprises. Some of the common examples of AI-driven mobile apps are Netflix, Spotify, and Tik Tok.

The way these apps use AI for user engagement set the course of action for user interface and user experience design. AI-enabled mobile apps require an intuitive approach to designing mobile apps interface, depending upon the capabilities of AI being used in the app.
How AI Capabilities are Used to Enhance Mobile App User Experience
At the simplest level, AI suggests the options based on past actions. AI-driven UI can guide users to actions that generate the best outcomes. This level of intelligence is beneficial for those apps which are designed for using "track-records" in the course of the decision-making process. It is what being done by mobile apps like Spotify and Tik Tok.
According to Accenture, AI is playing three crucial roles currently in enhancing the mobile user experience:
Curator: Suggesting best or most relevant options based on previous user behavior.
Advisor: Learning from actions and simultaneously taking action or guiding users toward an optimal outcome.
Orchestrator: Learning from past user activity and collaborating over numerous channels to achieve desired outcome.
As the AI matures, it will be able to blend all the knowledge—past track records, existing situations, future predictions, and recent learnings to suggest options that deliver better outcomes.
At the advanced level, AI will collaborate on knowledge, experience, and interactions to suggest and perform a task, thereby making complex technologies approachable by all segments of people and simultaneously creating Intelligent app experience.
The "what" of AI capabilities today and in the near future to deliver better mobile app experience requires a planned and systematic approach to "how"—the implementation part. It should be done in a manner that promotes frictionless communication between mobile app users and AI technology.
Design Principles of AI-enabled User Interfaces
To condense the demands of AI-driven mobile user experience into the interface, UI UX designers need to focus on optimizing the users' requirements. For the correct implementation, it is essential that mobile app UI designers have a deeper understanding of the context of data for AI to generate predictions and make the final decision.
The smart design must capture the intent of the users and the reasons behind it. Below you can take a look at the key design principles that mobile app designers need to consider while designing AI-enabled user interfaces.
Discover and Manage User Expectations
Users download a mobile app for its primary goal. In the case of Spotify—it is to listen to the latest music. The AI capabilities enhance the experience and thus add more value to the primary goal by taking an intuitive approach i.e., what users may want to listen. When working on UI and UX design, mobile app designer must ensure that there is no conflict between the primary goal of the app and what AI has to offer.
When it comes to AI-enabled mobile apps, the next step after determining the primary goal, designers must focus on let AI learn the capabilities and expectations of users. This can be done by integrating a proper mobile app onboarding process that provides users with options to choose from. Once users set the preferences, AI will track the users data throughout to provide the relevant content to them.
Design for Error & Forgiveness
An excellent mobile app user interface should be simplistic in design so that users can accomplish their goal with minimum input. In the previous stage, we have covered what users want to do with the app in line with what the app has to offer.
But what if users demand something different from what they have been preferring?
AI-enabled apps are smart, but they cannot have personal opinions or feelings neither they can read the at-the-moment feeling of the users. For instance, a Spotify user may have put valid input during the onboarding process related to their preferences, but at-the-moment, they might not be in the mood to listen to the same kind of music.
Music listening behavior of the users may differ on the day of the week, time of day, and even with the location. In this case, mobile app designers must consciously create UI design that allows users to set new preferences easily. And take new actions immediately in case the action taken by the AI doesn't match with at-the-moment preferences of the users.
The Concerns of Privacy, Security, and Control
Design mobile app UI in such a way that it lets users trust the AI for keeping their data secure and private. A two-fold authentication process can help generate trust among users.
Besides, the UI should have features that allow users to take control of their data anytime they want. Even AI can learn from the user behavior when not to interrupt users and not to perform any action without the consent to maintain the harmony.
AI-driven UI UX is Guided by the User Interests
There is no universal solution that can make the best thing to happen naturally. AI is learning and will continue to learn for a long time to make the best final decision. The UX UI designers must make sure that AI will learn from user interactions so that it can take better decisions in favor of user interests.
To build an AI-driven UI, partner with a reliable UI UX design company, which has experience in human-computer interaction and creating user-centric apps.
Book a Free consultation
Drop in your details and our analyst will be in touch with you at the earliest.
USA
6565 N MacArthur Blvd, STE 225 Irving, Texas, 75039, United States