Post pandemic offshore software development- Trends and Biggest impact on Startups and SMBs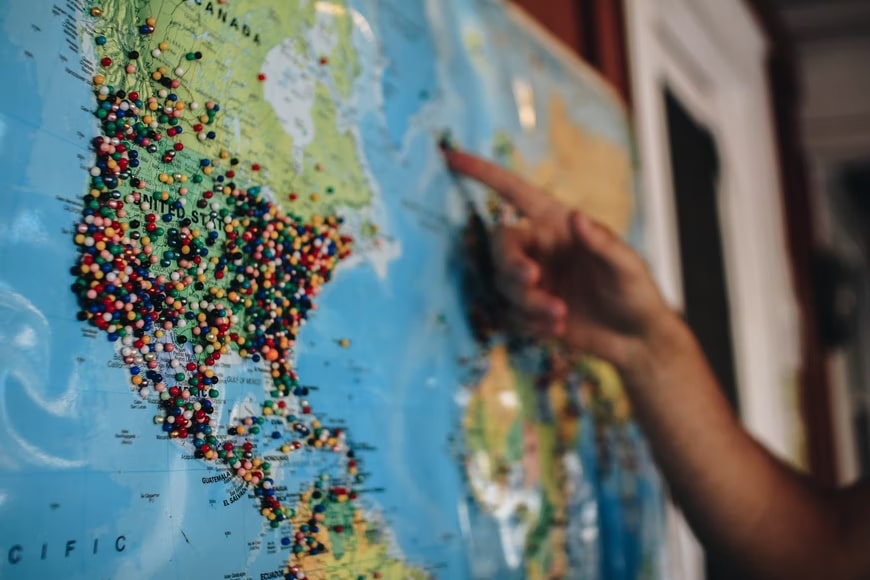 Offshore software development has been the fuel that's proven to drive growth in business for a long time now. The black swan event called COVID has totally changed the dynamics and made businesses revisit their offshore strategy.
Though not much has changed in how it works but some of its parts has been redesigned to adapt to the "new normal," categorized by:
The pandemic-induced changes in social and economic behavior, such as remote working, cautious expenditures, and increased screen time.
Growth in entrepreneurship, particularly in the US, among other large economies—there were more than 1.5 million business applications in the third quarter of 2020 alone, which is double the figure for the same period in 2019, according to a McKinsey report.
Great acceleration in the use of next-generation technologies and digital-enable solutions to drive business growth, also noted by Microsoft CEO, Satya Nadela that "we have seen two years worth of digital transformation in two months."
1. Growing talent gap
The IT talent shortage has reached unprecedented levels post-pandemic. In the US alone, according to a CNBC report, there are seven job listings for every one unemployed IT worker. Usually the offshore software development model closes such talent gaps, but this time, IT outsourcing companies are facing war-like situations in hiring and retaining tech talent.
According to a survey conducted by professional services firm AON, 20% of the companies are offering joining bonuses to lure talent, and 19% of which exceed counter-offers. The average increment given on counter offers is around 10-20%, as per the survey. ESOPs, retention bonuses, and random increase in baseline packages of freshers are common post-pandemic scenarios.
This has squeezed the profits of offshore IT outsourcing companies, and has also reduced the cost-driven benefits received by the software project owners. While large firms have safety cover owing to their past experiences and resources, it is the startups and small firms that are facing the most heat. Sudden increase in the cost of IT talent has led to budget overruns and delay, in worst cases long-term halt in the projects, which has made businesses to look for new offshore locations.
2. New Offshore Locations
The search for greener pastures in context with IT talent has inspired companies to explore new offshore locations in Eastern Europe and Asia. Countries like Bulgaria, Poland, Belarus, Hungary, and Romania in Eastern Europe enjoy the benefits of being in the European Union, which translates into good performance on ease of doing business, STEM talent, and social progress factors.
In the Asia region, India dominates the IT outsourcing sector. It is a widely favored destination, mainly because of its wide spectrum of IT companies. It literally means you will find billion dollar IT service providers with a global network to small companies catering to international startups, small businesses, and indegionous needs.
The India IT market is mature, but is exhaustive as well, which has created space for newer locations such as Malaysia, Indonesia, Philippines, and Vietnam.
To find your ideal offshore software development company in remote location, you must focus on these 5 things:
Talent: IT skills alone won't save your software development project. When hiring offshore software developers, you should also look into the communications skills, including proficiency in the language used for official communication. Otherwise how would the team understand your project requirements?
Time zone: An overlapping of 4-working hours is usually recommended when selecting an offshore software development location. These hours are usually saved for scrum meetings, information-sharing activities, and critical communications such as design changes, and so on.
Business-friendly practices: Explore the regulatory practices in the country to establish a business. Examine how complex or flexible they are. Most importantly, check how intellectual rights are protected and be informed about labor laws, work policies, and fairness during legal entanglements.
Cost-benefits: Perform the cost-benefit analysis for each location, so that business remains on the right track when it walks down the quality vs. price lane. As the market is getting competitive with more players and advancing technologies, user expectations are all-time high; there is no room for buggy software.
Find an offshore software development location that fits into these criteria—one that not only meets your technical needs but also provides the business benefits.
3. Enhanced Data Security
A McAfee report reveals that cyber threats have increased by 81% since global pandemic. "Businesses must do more and need an intelligent security architecture for managing today's sophisticated threat landscape," according to Bryan Palma, CEO of FireEye-McAfee enterprise.
The extent of "do more" amplifies for startups and SMBs working in an offshore environment, as according to a Deloitte article on impact of COVID-19 on cybersecurity the challenge is greater for small and medium sized businesses because SMBs do not make sufficient efforts to raise cybersecurity awareness among employees, especially in remote work environments.
The article further criticizes the 'Bring Your Own Device' (BYOD) approach of SMBs, in the context that "Working from home does not guarantee the same level of cybersecurity as an office environment" and SMB must do more to build "capacity and capabilities" to save their applications and network from hackers.
When working with offshore software development companies for startups, make sure that they take measures such as:
Use a VPN to create a layer of protection against cyber attacks, although they are not fully reliable, but at least create a security layer, however thin it is.
Provide license to antivirus and malware software to everyone using personal computers. Also, ensure that their home wi-fi is protected by a strong password.
Use activity and tracking and monitoring tools to curb human error or reckless behavior by employees, bringing transparency in work structure.
Create a set best practices and compliance framework and brief your employees about them periodically.
Identify weak spots in IT infrastructure and renew business crisis and contingency plans on a timely basis.
The same goes for the software application you are building. Examine the tools used by the offshore software development service provider to safeguard your application from cyberthreats, ranging from network security monitoring tools, encryption tools, web vulnerability scanning tools, penetration testing, and so on.
4. Use of Next Generation Technologies
One of the most prevalent post-pandemic offshore software development trends worldwide is the use of next-generation technologies in application development, team management, collaboration and communication, and finance and budgeting.
AI & machine learning, AR and VR, data analytics, and time intelligence based software applications to build structure and boost best practices within the office-combined-home framework are common sights these days.
For instance, AI-based chatbots in HR and employee management, AR and VR for office communication, time-tracking tools for KPIs and productivity monitoring are available at nominal subscription fees. It is easier for even small-sized offshore software development companies to utilize these technologies in their daily tasks to bring transparency, visibility, and compliance in process.
The whole process of offshore development has become more reliable in terms of billing hours for software developers, time consumed to do a task, scheduling for scrum meetings, and so on.
5. Increased Investment in Capacity Building
Software development is an ongoing process. Even if the product is developed, testing, maintenance, and monitoring usually never ends. Despite regular upkeep, the life of a software product is not more than somewhere between 3-5 years.
Usually, large enterprises already have resources and processes in place to ensure that product is well-maintained and continuously updated depending on advancements in new technologies.
Startups and SMBs seem to be following the trail post-pandemic, as hiring, talent management, retention and cybersecurity problems might worsen in future. "At Finoit, we are receiving more requests from our clients to share our practices for building remote team culture with them. Even clients are interacting with software developers on a one-to-one basis about their role, experiences, and future goals," says the Project Manager.
It gives an impression that startups and SMBs are concerned about business continuity in a crisis, which has made them focus on using an offshore software development company as a technology arm. They are thinking from a long term perspective and willing to invest in those offshore software development companies that have more
Final Thoughts
These offshore development trends might look dreadful to navigate, but there are many opportunities spread across the landscape, which could turn a startup into unicron and fuel the growth engine of SMBs. Partner with a reliable and proven offshore software development company and it might turn out to be the decision that makes all the difference in your business that you have always wanted.
Book a Free consultation
Drop in your details and our analyst will be in touch with you at the earliest.