Mobility and Cloud Combination: How Has It Affected the Enterprise-Wide It Ecosystems?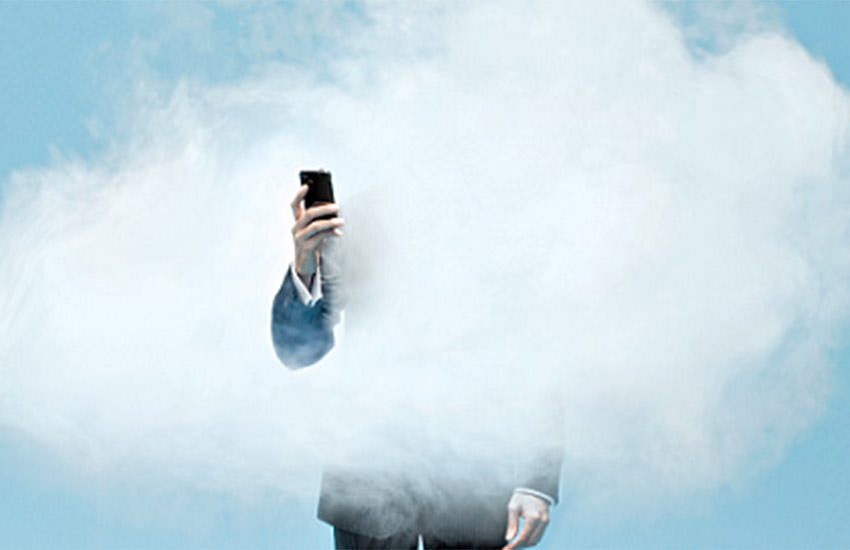 Mobility and cloud combination has almost changed the technology equations in the recent past. Arguably, mobile devices have experienced an unprecedented favoritism by employees in the corporate sector. Discerning the importance of this rapidly proliferating trend, employers have also adopted various effective programs recently, like COPE and BYOD, etc. However, getting access to enterprise data from multiple devices through such programs can cause the company servers to come to a standstill. Often, this activity may also tend the servers to get exposed to major security risks. This is where the flexible and productive cloud solutions have made their presence be felt loud and clear.
The nexus of enterprise mobility and cloud is expected to fetch high end innovation to the existing business models in the coming times. This will ultimately pave the foundation for new and beneficial opportunities. Hence, it would be worthwhile inquiring further into the inseparable bond between enterprise mobility and cloud, and how they affect the enterprise-wide IT ecosystems.
Some considerations regarding mobility and cloud
There are numerous points to consider that ultimately endorse the use of cloud based solutions for enterprise mobile management. Some of these important considerations are given below:
Flexibility: Whether it is to extend technology support to a small IT team or an entire department, cloud is among the best solutions as it ensures high end flexibility in operations and data migration.
Reduction in cost: With cloud solutions, much of the investments made could be saved as organizations need not buy servers. However, extreme care is desired to allocate ample space to necessary services so as to ensure the desired business growth.
Activity supervision: The rising demand of web based console gives cloud services a major boost as users can approve different mobile devices through which the flow of business operations across different locations is to take place.
Enhanced BYOD gains: Cloud based services are also beneficial to organizations that rely heavily on BYOD devices. Cloud solutions help such enterprises to infuse precision in their operations, save time and investment, gain access to information in a better way and improve device management.
Mobile connectivity utilization: Monitoring the usage of mobile connectivity in the cloud environment as users go on to access the enterprise data through 3G or Wifi from a remote location. This will also help in controlling the incurred communication cost; paving way for efficient use of cloud solutions.
Facts and figures
The affect of mobility and cloud is being felt significantly by enterprises the world over, a fact well endorsed by several survey reports.
Technology Innovation Survey 2013 by KPMG is one such research report that predicts mobile and cloud computing technologies to have maximum say in business transformation of enterprises in the coming times. The image shows the results in detail.
As per The Hindu Business Line report published in March 2014, the social, mobility, analytics and cloud (SMAC) vertical has fetched $162 billion in 2013 with a bulk of scoring being done by cloud ($128 billion). The survey report further expects the cloud business to rise to $207 billion by 2016, thereby taking the total growth of SMAC domain to a staggering $258 billion.
However, alongside multifold benefits and the profitable future for businesses that the mobile and cloud duo appears to promise, there are certain associated risks as well that need due attention. A research study conducted by Ponemon Institute and sponsored by WatchDox entitled "The Risk of Regulated Data on Mobile Devices in the Cloud" inspects this concern further.
Out of the 798 US IT professionals queried, the results were as below:
69% believe that mobile devices pose major threat to an organization's regulated data.
This was followed keenly by cloud computing (45%).
Yet, most of the employees (59%) are allowed to follow BYOD trend to access and use regulated data.
Likewise, 43% participants are allowed to move the regulated data over the cloud.
This clearly depicts the intense necessity of cloud and mobile platforms in the enterprises despite the threats that such domains may cause to the regulated data.
Some mobility and cloud recommendations
In order to secure the sensitive and confidential information on mobile and cloud, few important recommendations are worthwhile:
Instruct the users to maintain utmost secrecy and confidentiality while using regulated data on mobile devices.
Implement better endpoint security policies that could guide employees on adopting various security measures while accessing data from the cloud on their mobile devices.
Maintain inventory of all the confidential details to know about the type and volume of regulated data existing on the workers' mobile devices.
Keep an eye on the users that have access to regulated data on mobile devices and the reason for their data access, to ensure better control and visibility of operations.
Approach a mobile app development company India to assist you in foolproof mobile application management, mobile application management and mobile DRM solutions through feasible mobile apps, and hence overcome the threats associated with regulated data
Leverage several data-centric protection measures for BYOD and other personally-owned devices.
To conclude, the bond between mobility and cloud has affected enterprise-wide IT ecosystems significantly. However, while this blend ensures organizations multiple benefits, it is likely to delve the organizations in facing grave security threats related to regulated data as well. Stiff measures are hence required to keep a regular check on such risks in order to churn maximum benefits from this most sought after technology combination.
Finoit is a renowned service provider in the information technology domain and has been developing feasible apps for web and mobile now since quite a few years. Our expertise lies in delivering prompt, secure and effective apps for major app development platforms such as Android, iOS and Windows Phone among others.
To know more about the services at our mobile app development company India, feel free to browse through our website.
Book a Free consultation
Drop in your details and our analyst will be in touch with you at the earliest.
USA
6565 N MacArthur Blvd, STE 225 Irving, Texas, 75039, United States