Would Mobile Games Continue to Dominate the Mobile App World?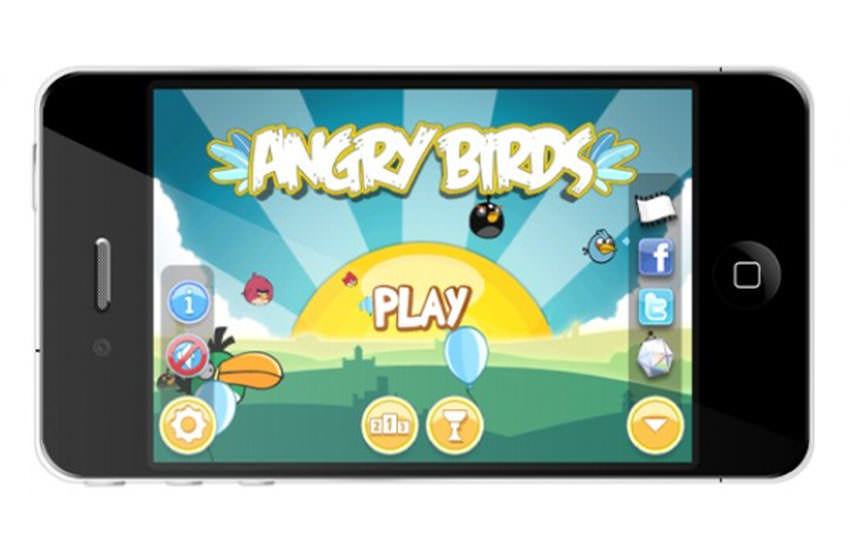 Mobile games hold an unmistakable tendency to keep the fervent gamers glued to their smartphone or tablet's screens. Beyond doubts, the comprise the most widely embraced entertainment category among all other video games and apps; a fact duly endorsed by reports from most reputed survey reports as well. Let's find out what the main reasons behind their flourishing popularity are, and whether their popularity would continue to rise in the better future as well or not?
Popularity of Mobile Games
Let's look at some facts and figures:
As per a report from Gartner, the growth of mobile game category is expected to be the fastest in terms of revenue among all the other gaming sources, i.e., from $13.2 billion in 2013 to $22 billion in 2015.
According to the Games Market Sector Report revealed by Casual Games Association (CGA), tablet and smartphone games together make up for $12.3 billion (17.4%) of the total revenue generated through games worldwide in 2013. This number could well rise to $23.9 billion (27.8%) by 2016.
Another report from Juniper Research has expected the downloads for mobile games on smartphones and tablets to go past 64 billion mark in 2017, which is thrice to that of 21 billion downloads in 2012.
A report from Smashing Ideas reveals that 50% users of smartphones spend around 200 hours every year playing mobile games.
Millennial Media, the mobile ad company in its Feb 2013 report showed that mobile games continue to enthrall the attention of maximum users as compared to other mobile app categories with arcade style games being among the most enjoyed ones.
All these and many more facts unanimously indicate the grand success of mobile games across the globe ever since they broke the ice on the international fray with Tetris in 1994, followed by Nokia's Snake in 1997. A bulk of reasons could be cited behind such prominence of mobile games, some of them may include:
More device Owners: Smartphone and tablets are now the household devices (e.g., iPad Mini, Nexus 7, etc.), and used by all and sundry – teenagers, grownup, and almost anyone else. They are no more confined to only business class people.

Entertainment: Mobile games assure high end entertainment owing to their gripping content and spellbinding factor.
Penetration: High penetration of smartphone and tablets in the world market, preferably US, Europe and Asia.
App stores: Introduction of Google Play Store (android games), Apple App Store (iPhone and iPad games), Windows Phone app store (Windows Phone games), etc., that let the gamers to install mobile games as per their wish
Multiple Genres: Ease for users to install and enjoy unlimited mobile games from numerous categories such as arcade & action, casual, brain & puzzle, etc., right on their mobile devices.
Affordable:Cheap pricing structure of games on mobile devices as compared to their availability on game consoles.

Future of Mobile Games
Mobile games are here to stay for long since:
With renowned brands such as Samsung, Apple, etc., launching fresh models of smartphones and tabs every now and then, users would continue to experience the thrill of mobile games on new, more responsive and highly sensitive screens.
Developers now find it better to launch their mobile games in every nook and cranny of the world with the global availability of mobile devices. Consequently, people can enjoy mobile games anytime and anywhere by merely few taps here and there.
With most of the developers offering absolutely free mobile games or those based on freemium models, their popularity would continue to thrive in the better future as well.
Threat to the industry of mobile games
Just as the surfacing of iOS and Android games overpowered the traditional gaming industry, chances may arise for the mobile gaming world to be overshadowed by the social networking as well. The report from Flurry elaborates this fact even further that shows a drop of consumer's affinity towards mobile games by 4% from 25 minutes spent per day (Q1, 2011 ) to 24 minutes spent per day(Q1, 2012).
Interestingly, another category, social networking rose to the occasion, exhibiting 60% increase in the time spent by users, i.e., from 15 minutes per day (in Q1, 2011) to 24 minutes per day (Q2, 2012). The decrease in the users may depict the achievement of saturation level for mobile games but considering the fact that developers keep on introducing innovative concepts and infuse, the war between social networking apps and mobile games would be an interesting trend to follow in the coming times.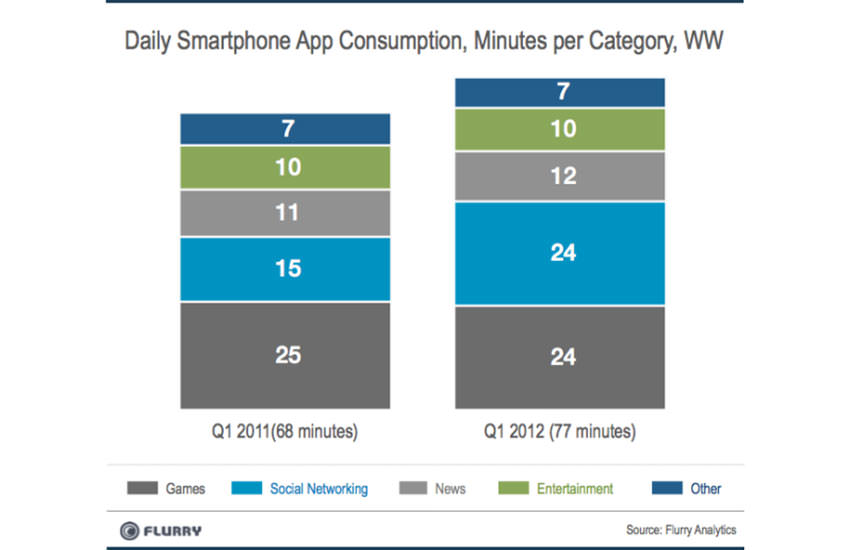 To summarize, mobile games, owing to the thrill and entertainment they assure to the gamers spanning all the ages have won millions of hearts. No wonder, with the continuous innovations in the gaming concepts, followed by the introduction of latest smartphones and tablets at a vibrant pace, their dominance dithers to wither in the better future, it seems.
However, with the increase in the number of mobile devices, consumers get the choice to test multiple apps other than mobile games as well, preferably social networking applications. Hence, it would be quite interesting to follow the silent war between mobile games and social networking apps in the coming times. May the best wins, but in either case, it is the consumer that has both of his hands full with plenty of excitement, entertainment and enjoyment.
Finoit develops quality mobile games that hold an unparalleled tendency to strike the senses of all and sundry, whether grownups or the kids. Throughout our mobile game development endeavors for android, iOS and Windows Phone platforms, we emphasize on coming up with alluring characters, enticing UX/UI design, and engaging and easy to understand gameplay.
Finoit provides affordable Mobile game development services for iOS, Android and Windows Phone platforms. Feel free to approach us for any your mobile gaming projects at the earnest.
Book a Free consultation
Drop in your details and our analyst will be in touch with you at the earliest.
USA
6565 N MacArthur Blvd, STE 225 Irving, Texas, 75039, United States