How IoT Works in Predictive Maintenance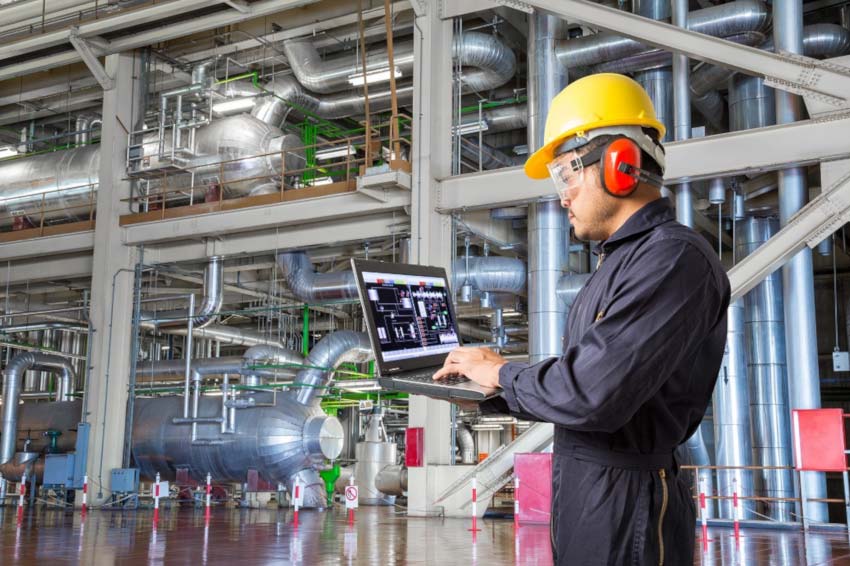 Nothing can compare with predictive maintenance techniques when it comes to reducing costs, or can it? Welcome to the world of IoT devices which enhance the powers of PdM.
Even a long time ago, back in 2014, an Accenture report predicted the Internet of Things in industrial use will reach $500 billion in 2020. With each passing year, these statistics prove the point as these smart devices are taking over almost every field in the industry.
So, when we talk about predictive maintenance, the IoT serves to manage assets and prevent mistakes by monitoring the equipment and notifying if there is a possibility of a machine malfunctioning. This may sound simple, however, improved operations go over and beyond full automation in terms of machine-machine, machine-human interactions.
What is IoT in Predictive Maintenance?
As previously mentioned, the Internet of Things mostly connected to smart devices. In fact, they are so smart that they can avoid costly interruptions by predicting equipment faults before they occur. Likewise, they improve product quality, prevent downtime, increase reliability and customer satisfaction, and optimize resource management by pinpointing the correct parts needed in real-time.
And how can these gadgets do so many things? Well, these devices have highly advanced built-in sensors which extend the life cycle of industrial assets via the power of prognostic analytics sent from precisely these sensors. Not only does IoT lower maintenance costs, but it also increases safety and productivity at work.
Real-time data sensors provide immediate and accurate analytics, allowing the rapid and meaningful action. Also, this almost unlimited source of information is used to predictively maintain system operations and optimize the entire workflow, from machinery to technicians. Hence, when it comes to profit, the cost savings are truly visible as the use of IoT in predictive maintenance leads to at least 1% better efficiency.
Meaning, with only 1 percent, airlines can generate $2 to $3 billion in savings per year. The list goes on with approximately $5 million annually for utilities, around $7 billion for gas and oil businesses, up to $2 billion in transportation, and about $5 billion in healthcare.
In general, the IoT in predictive maintenance mostly serves for managing assets. Sensors inspect the equipment for potential issues which diminishes the need for traditional methods of regularly scheduled inspections and long hours needed to repair a certain damage. Nonetheless, the IoT is slowly gaining a broader range of uses because some of the organizations are taking a step further, making a revolution in IoT predictive maintenance.
IoT Solutions for Railroad Tracks
To better understand the IoT application, let's take a look at some successful examples. Starting off, a German company called Konux is already using IoT to support railroad tracks and ensure that they are in correct condition. Equipped with sensors connected to the track's vibration, each passing train gets monitored to identify potential problems. So, IoT technology cuts costs in terms of railroad maintenance by 25%, while giving the initial advantage to engineers, as well as improving safety on the tracks.
Power Lines & IoT Technology
It is widely known that electric companies have a hard time assessing remote power line areas. Apart from these issues, they also spend millions on maintaining the vegetation and power lines since power outages usually happen when trees grow into power lines. But, there is a way to reduce this costs and maintain power lines with the simple helping help of IoT solutions.
The game changer comes with Beyond Visual Line of Sight (BVLOS) drones, as they can efficiently and in a safer manner to inspect the vegetation. And as far as the costs go, they can reduce expenses up to 4 times. Furthermore, drones can accurately capture a wide scope of data providing precise information that will improve decisions regarding predictive maintenance.
According to a Finnish company, Sharper Shape, which implemented this strategy, these drones capture insightful data on any given location, which provides better analysis and ultimately improves the ongoing solution strategy. The company's CEO stated that this type of management reduced their costs by 30%, while their management operations drastically improved via daily assessments.
To sum up, smart devices are taking over the globe. And, why wouldn't they, when multiple benefits ease the process and embrace safety. For the first time in history, we have something that takes care of the industry's as well as the consumer's needs. While the costs are reduced, the IoT keeps people safe from harm by reducing the risks of incidents and mechanical errors.
Finoit Technologies is a renowned mobile app development company providing web development services and IOT application development services. We have developed over 450 mobile apps, and have assisted many solopreneurs in their journey of startups by functioning as a tech partner and rolling out their product ideas. For questions/queries, you may write to us at [email protected] for any query or requirement.
Book a Free consultation
Drop in your details and our analyst will be in touch with you at the earliest.
USA
6565 N MacArthur Blvd, STE 225 Irving, Texas, 75039, United States