List of Top 10 Software Developers for Small Businesses (2023)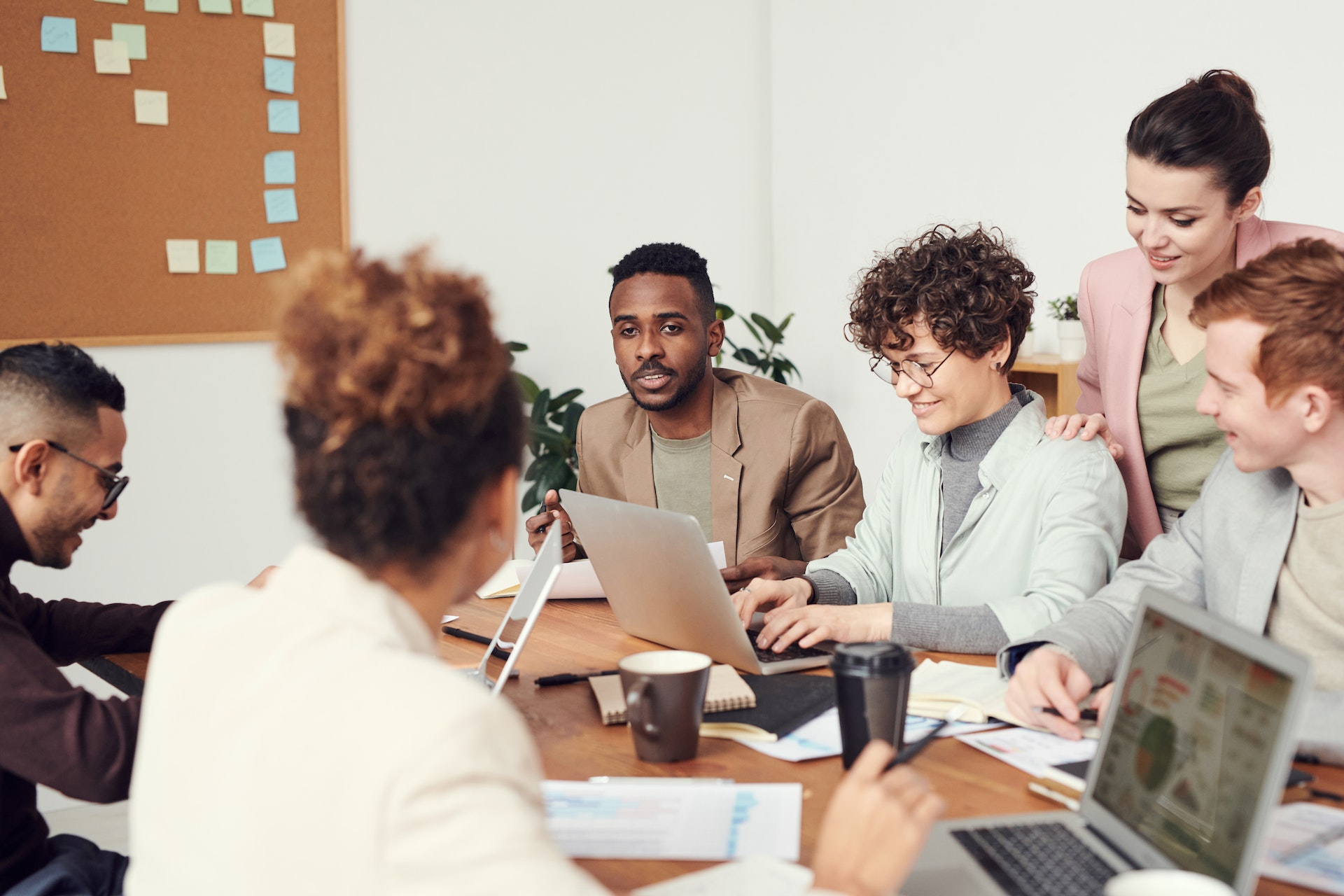 There has been a significant increase in demand for software developers for small businesses due to the increasing need by small businesses to build custom tools for their internal processes but with this, the complexities of managing software development projects have increased significantly. And thus, for those small businesses who are seeking reliable assistance, it's an overwhelming process to find the right vendor.
Developing custom software for small businesses is a specialized task, as developers have to align themselves with the application context and the business's strategic vision. From CRM, HR and Payroll, Accounting, and Point of Sale (PoS), SMBs can need software applications for every business function.
In the United States (US) alone, there are 33.2 million small businesses. And if we see it globally, then the number shoots to the sky. The high cost of building the infrastructure and its own team of software developers keeps most SMBs from having an in-house software development set-up.
Quite obviously, with the scale of work and investment requirements beyond the scope of patchwork teams, most small to medium businesses use either a full-service offshore development company or a blend of in-house supervision and outsourcing.
Overall, specialized software developers for small businesses can help you build what you need and embark on the digital transformation journey.
So, who are the top software developers for small businesses
After thoughtfully reviewing the software developers and companies in the US (United States), here is a list of top software developers for small businesses.
Finoit
Finoit, a team that specializes in building custom software for small businesses and has built scalable and intuitive for many known small to medium businesses from the US (United States), Australia, and Europe. For more than 12+ years now, it has carved a niche in the small business software development space. Today, it operates with its 200+ talented developers who build custom software for small businesses across a range of industries.
With expertise in a range of technology stacks, Finoit offers a comprehensive range of digital transformation services such as IoT (Internet of Things), custom-built CMS Solutions, Low-code development, and Product engineering.
An AWS consulting partner and Microsoft silver partner, Finoit has been consistently receiving recognition from agencies like Clutch. Currently, the agency is offering its solutions to more than 200 clients spread across the globe, as the client base continues to expand fast.
Need Expert Small Business
Software Developers?
Proven
Transparent
Dependable
OpenXcell
Founded in 2009, OpenXcell is a solutions provider that provides small business software development services. It provides services like mobile app development, product engineering, and web development, UI/UX design, and Testing.
With a team of more than 500 developers, OpenXcell has developed more than a thousand apps for clients across industries and has its operations in the US, India, and Australia. For its good work, OpenXcell was accredited with the Gesia award in 2013.
Spec India
With 35 years of existence, SPEC INDIA is a team offering custom software development for small businesses along with enterprise mobility, technology consulting, and testing solutions. It has been servicing its customers across the globe.
Spec India has got a team of 250+ professionals and has delivered many projects. Serving multiple industries, they offer business solutions like laundry management systems, Enterprise CRM, etc. For its consistent quality delivery, they has been recognized by agencies like Clutch and GoodFirms.
PixelCrayons
Since its establishment in 2004, PixelCrayons has delivered more than thousands of projects to its global customers. It operates from its offices across the US (United States) and India and has 450+ professionals in its team.
Software development, IoT, Frontend, mobile app development, and eCommerce website development are some of the services that PixelCrayon offers. It has offered solutions across industries including construction, education, finance, logistics, and transportation.
Binmile Technologies
Fairly young – having just been established in 2017 – Binmile is an IT services business that develops custom software for small businesses. It offers various services in the areas of digital engineering, quality assurance, and product engineering. Along with software development, some of the major services include web development, experience design, and testing services.
With a current team size of around more than 300 technology professionals, Binmile has deployed more than 180 projects across industries. It's a professional partner of Simpatico and EmpowerAll.
Fingent
Founded in 2003 in New York, Fingent is a known software development solutions provider offering small business software development services. With a team of more than 500 technology specialists, they have operation centers in four countries. For the last 18 years, it has been working with various SMBs and has overall deployed close to more than 800 projects.
As a consistent performer, from time to time, Fingent has been recognized by various agencies. It was featured in the list of Clutch's top B2B companies from New York, as a top app development agency by appfutura, and Inc 5000 private companies list.
Cyber Infrastructure
Blockchain development, IoT (Internet of Things), web development, quality assurance, mobile app development, and CRM are some of the services that Cyber Infrastructure provides. Since its inception in 2003, they have been developing custom software for small businesses across industries.
With a team of more than 1000+ professionals, Cyber Infrastructure has executed several projects of which many have been catered to SMBs. They have many clients, across the globe, to whom they offer a range of small business software development services.
Need Help with
Software Development?
Proven
Transparent
Dependable
Forte Group
Founded in 2000, with more than two decades of existence in the software development space, Forte Group positions itself as a full-spectrum custom software delivery partner. Headquartered in Chicago, they have delivery offices located across the USA and Europe.
With a hefty team of 900+ technology experts, Forte Group has worked on more than 350+ projects and has developed custom software for small businesses across industries that include logistics and transportation, eCommerce and Retail, Education, and Finance. For its performance, Forte Group was recognized as the best team in Chicago in 2017, in the Clutch top 1000 list in 2021.
Vates
Since 1991, Vates has been delivering solutions in software development, testing, and quality control to its various clients across North America and South America. They operates from its offices located across the US and South America, delivering solutions in Big Data, IoT, and Application testing, besides software development.
They have close to 400 professionals with expertise across technologies. With them, Vates offers dedicated teams for developing custom software for small businesses. Some of the technologies used by them include Oracle, PHP, Java, Selenium, etc. that every known software developer for small businesses uses.
Modus Create
With product development as its major offering, Modus Create has been helping small to medium businesses use software advantage for their benefit. Headquartered in Reston, Virginia, they have offices in the US (United States), Romania, and France.
Modus Create now works with its global team of more than 400 professionals who keep delivering small business software development solutions for clients across industries. In the past, they have been featured by Entrepreneur Magazine and Inc 5000 in its fastest-growing private companies list.
Benefits of working with a Software Development Team that Specializes in Small Business
Covers the technology support
Professional small business software development company would typically have state-of-the-art technology infrastructure and certified teams in technologies and Agile methodologies. They use the best architectures and models to bring you the best results.
No hiring headache
When you partner with a good small business software development services provider, you have the top 10% of tech talent working on your project. You don't have to evaluate thousands of applications and neither engage in extensive training offering programs. Easy availability of expertise helps you scale your consumption as the business picks up or slows down.
Better focus on core strategies
Outsourced small business software development helps you to spend quality time on core business activities. The time you would have devoted to developing software is freed up which you can devote to better your strategies. The same applies to the cost savings facilitated by outsourcing.
Cost and Time Optimization
When you outsource your software development project, you convert fixed costs into variable costs, as you only have to pay for the services that you are going to consume. Most small business software developers understand the pricing dynamics and offer competitive services that small businesses need. Moreover, the experience of working with other small businesses with similar challenges brings other insights that help you achieve your goals with lesser challenges.
Time zone advantage
When you work with one of the top software developer for small businesses operating in a different time zone, it removes friction and seamlessly streamlines development. When you start your day, the development team has already done the work that was in the pipeline for the previous day, so the project progress can be better tracked.
Conclusion
Identifying, screening and finally choosing a good software developer for small business is a trying and overwhelming process. There are various factors that you have to consider to evaluate and arrive at the choice. The top 10 software development services providers for small businesses that we have listed here will hopefully ease your job and shorten the process to a great extent.
At Finoit, our software development team provides custom software development for small business that helps them scale and drive growth, and achieve transformation through technology.
Need Expert SMB
Software Developers?
Proven
Transparent
Dependable
Book a Free consultation
Drop in your details and our analyst will be in touch with you at the earliest.
USA
6565 N MacArthur Blvd, STE 225 Irving, Texas, 75039, United States