Maximizing ROI on Offshore Development: How to Pick the Right Company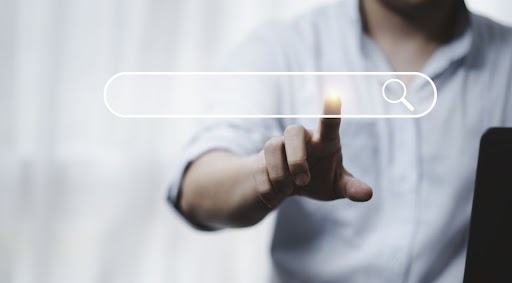 Looking for the perfect offshore company to handle your software development needs can be a daunting task. With so many options available, it's easy to feel overwhelmed and end up making the wrong decision. This guide will assist you with a comprehensive list of some useful tips to bear in mind while looking for a reputable development partner.
We live in a digital age where everything is just a few mouse clicks away. As more businesses strive to remain competitive in the technological rat race, the offshore software development industry is growing exponentially. Also, the global IT outsourcing market predicts that the industry would increase by 98 billion USD by 2024, with a compound annual growth rate (CAGR) of 5%.
Michael Corbett, IAOP Chairman once said "The true power of outsourcing in the future will be in increasing an organization's core capacity for change and growth. The business challenges of the next decade will be very different from anything we've seen before, and the companies that can weave a strong network of global partners through outsourcing will win."
As most businesses from the West look to partner with comparatively cheaper software development providers in the East, their eyes are riveted to destinations like India. Offshoring sounds best for your business concerns. However, with several offshore development companies out there, identifying the best offshore software development companies is a tough process.
So, choosing the correct organization to get the desired results is no easy task! It can also become one of the most difficult obstacles in your path if not executed carefully. This procedure entails a significant investment of both time and money. Therefore, it is critical to follow a series of carefully structured processes to ensure that your efforts and resources don't drain. Let's dive in to know the process of how to find the ideal offshore software development company successfully.
How To Find The Best Offshore Company For Your Software Development Needs
When you've decided to streamline your software development initiatives, offshore software companies can provide you the solution. But then, how can you effectively find offshore developers from a vast sea of offshore companies? If you're not sure where to begin, don't worry, we've got you covered with a procedure on finding the best software development company that can provide you with quality offshore solutions. Let's dive deep into it.
Basic research is always the first step
Depending on your primary emphasis, and in order to make an informed decision, you must first be aware of all accessible options. Clutch, G2, Upcity, Goodfirms, and Behance are all excellent platforms for researching software development firms. These platforms have a huge number of reviews and ratings since they always maintain authenticity in the content they upload.
Contributors to these sites do more than just copy and paste from the original source. They do extensive study beginning with the company's inception, the consumers it has served and continues to serve, and the successful or unsuccessful IT firms' products/projects.
After a quick search, you might have several options. Always try to evaluate an agency with your project needs in mind. That will make it easier for you to make an initial selection of providers who are a good fit for what you're searching for.
Go with the generic criteria
Digging into company profiles may help you find some of the most dedicated, passionate, and leading software development companies that may fit you to your project requirements. Always check into the company's profile, checking the following parameters.
Company size and experience
Company size and experience are both important factors to consider when selecting a software company. Smaller companies can be just as effective as larger ones and can produce high-quality results.
When evaluating a company's experience, it's important to look at how long they have been in business and their past work examples. The longer a company has been in business, the more experience they are likely to have in handling different types of software development projects.
You should also look at examples of their previous work that are similar to what you need. This can help you determine whether the company has the expertise and capabilities to deliver the results you are looking for.
Accreditations and certifications
Certifications and accreditations from standard institutions such as ISO (International Organization for Standardization), CMMI (Capability Maturity Model Integration), and HIPPA are evidence of a company's reliability. Third-party accreditations and recognitions, such as those provided by Forrester, Gartner, Dun and Bradstreet, and S&P also speak about the company's reputation.
Project management
The effectiveness, competency, and productivity of project management tactics is one of the many distinguishing characteristics of the greatest software development organizations. Checking how businesses handle projects with high quality standards can help you find the best company.
Nowadays, tools like Jira, Confluence, and Github are some of the project management technologies that several software development organizations utilize. A dependable and trustworthy organization will give you access to some of its project management tools to maintain transparency and accurately show you the progress on your project.
Go To Market Strategy
Is the company capable of not only developing your product but also bringing it to market? Reputable software development firms recognise the significance of this step. Creating the app is only half the battle. A proper go-to-market plan is required for it to be a lucrative success. Do an interview with the marketing staff that will assist you with this phase.
Distant locations plays crucial role
While making your decision, consider the software development company's availability and geographical location. Why it's important as working with a company in a different location and time zone, can impact communication and project management.
It's important to consider the time difference and availability of the offshore company when scheduling meetings, communicating project updates, and addressing any issues that may arise during the development process.
Let's take an example of WhatsApp. With a limited cash reserve, founders Jan Koum and Brian Acton decided to hire Russian software developers to cut operational costs while also acquiring highly experienced staff. They leverage a systematic approach to finding an offshore company that helped them script a success story.
Time for considering common capabilities
Half of the journey has been completed, but there are still a few vital things remaining to do. The next stage in finding a software development partner is to investigate the company's expertise. While expertise and capabilities is a generic criteria to consider as we saw above, technical capabilities call for a critical evaluation.
So if you want to know how this should be done? Evaluate their core capabilities in the following areas:
Requirements engineering: How competent are they at distilling requirements from a long list of 'needs'? Can they construct a requirements documentation? Are they capable of transforming your company requirements into a great product?
Design and development: For design and development, what software or processes, techniques, and software development tools do they employ? Are those out of date? Note that software engineering is a highly dynamic subject, and best practices today might easily become obsolete tomorrow.
Verification and validation: How robust are their quality assurance processes? Do they use manual or automated testing procedures? What tools do they use? What is there overall QA process? Do they leverage statistical process control? Alternatively, you should find out if the company specializes in application maintenance services.
Last but not least
Cost is one of the important reasons to choose an offshore development partner. Ultimately, every business wants to achieve cost efficiency while developing the desired application.
However, software development projects can be expensive, and so, it's important to ensure that the pricing offered by the offshore partner is reasonable and aligns with your budget. The company should provide transparent and clear billing policies, giving a break up of all cost factors. They must specify the cost of maintenance and continuation fees.
A holistic pricing framework is an important element while finalizing the deal with an offshore firm for software development. However, cost should never supersede quality, as spending a few bucks more is always preferable to sacrificing the quality of your product just for the sake of low cost.
It's important to consider the number of hours or days it will take to complete the project and ensure that it aligns with your budget and timeline. The company should have a clear understanding of the project requirements and be able to provide a realistic estimate of the time and cost involved.
To Conclude
Choosing a software firm to develop software for your organization is a big deal, and you should do it wisely. The company you select will influence the quality of your product and will ultimately impact the future of your business. You'll find a software development business that can meet your needs if you follow these carefully laid out steps.
If you are looking to hire a software development agency, you can consult with our software development experts to explore how we can turn your vision into a reality.
FAQs
What are the benefits of hiring an offshore development company?
Hiring an offshore development company can provide numerous advantages, including:
Cost savings: Provide more bang for your cash.
Access to a broader talent pool: Bring a wide range expertise to the table.
Boosted efficiency: Allows you to concentrate on what you do best.
High-quality end product: Bring experienced professionals to ensure quality.
Streamlined development process: Provide effective collaboration tools and processes.
Reduced time to market: Assists you in beating the competition to the market.
How to ensure that offshore development team adheres to the same quality standards as in-house team?
Here are some concrete steps you can take when partnering with an offshore development team to maintain the same quality standards as you would get with an in-house team:
Establish open lines of communication and regular checkpoints.
Provide comprehensive project specifications, style guidelines, and code standards.
Perform code reviews as well as quality assurance testing.
Create a solid bond with the offshore workforce.
Create a collaborative and transparent culture.
Use positive feedback to reinforce quality standards.
Can I outsource my entire software development process to an offshore company?
Yes, you can completely outsource your software development process to an offshore firm. Cost reductions, access to a larger talent pool, better productivity, high-quality final goods and the ability to scale quickly are some of the benefits this can offer. To guarantee that the development process fulfills your expectations, hire an esteemed offshore company and establish clear project requirements.
Book a Free consultation
Drop in your details and our analyst will be in touch with you at the earliest.
USA
6565 N MacArthur Blvd, STE 225 Irving, Texas, 75039, United States