Cloud Infrastructure for SaaS: How to Choose the Best Fit for Your Business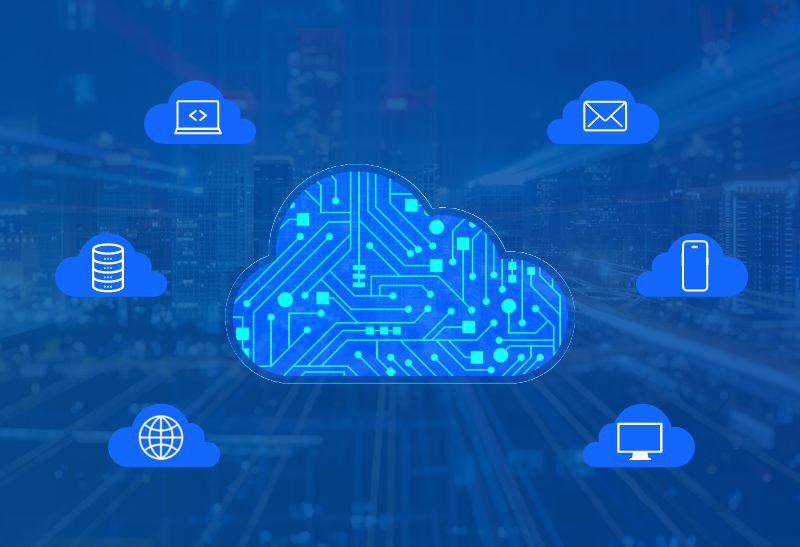 Starting and running a SaaS startup can be a daunting challenge, especially when it comes to choosing the appropriate cloud infrastructure. An incorrect decision in this regard can have serious consequences for your business. With a multitude of SaaS cloud infrastructure options available, it can be a challenging task to select the one that precisely meets your specific requirements.
As businesses continue to externalize IT systems, selecting the right cloud provider has become critical for long-term success. According to Gartner, 85% of global businesses will operate in the cloud by 2025, making it essential to choose the right provider.
With a vast market of providers offering a multitude of services, the decision-making process can be daunting. From industry giants like Microsoft, Amazon, and Google to smaller niche players providing tailored services, how do you choose the right one?
The answer lies in a carefully defined selection and procurement process that weighs your unique needs. Understanding your specific requirements and the various cloud models available is crucial to making an informed decision.
In this article, we'll help you navigate the complex world of cloud infrastructure and provide you with the knowledge to select the right provider for your SaaS start-up. By the end, you'll have a clear understanding of how to choose the best cloud infrastructure, setting your business up for success in the cloud.
Exploring Top Infrastructure Providers
| Cloud Infrastructure Providers | Key Features | Popular Products |
| --- | --- | --- |
| Amazon Web Services (AWS) | Widely used and flexible, offers a wide range of services for all types of businesses | EC2, S3, Lambda, RDS, DynamoDB |
| Microsoft Azure | Integrates with Microsoft software and offers a wide range of services for all types of businesses | Virtual Machines, Blob Storage, Cosmos DB, Azure Functions |
| Google Cloud Platform (GCP) | Offers advanced machine-learning capabilities and integrates well with Google software | Compute Engine, Cloud Storage, Cloud SQL, Cloud Functions |
| IBM Cloud | Offers a wide range of services and specializes in AI, blockchain, and data analytics | Virtual Servers, Object Storage, Cloud Functions, Watson Assistant |
| DigitalOcean | Offers a simple and easy-to-use interface with predictable pricing | Droplets, Kubernetes, Spaces, Load Balancers |
| Alibaba Cloud | Offers services specifically designed for businesses in Asia and specializes in e-commerce, gaming, and media | Elastic Compute Service, Object Storage Service, ApsaraVideo Live |
| Vultr | Offers high-performance cloud infrastructure with hourly billing and a simple user interface | Cloud Compute, Block Storage, Dedicated Cloud, Load Balancers |
| Oracle Cloud Infrastructure (OCI) | Designed for enterprise workloads and offers advanced security and performance features | Compute, Storage, Database, Functions |
While this list is not exhaustive, there are many other cloud infrastructure providers to choose from. Read on to know how to select the right one for your business.
Get to the Core
The first step in choosing the right cloud infrastructure for your SaaS start-up is to identify your business requirements. Determine the features and functionalities that your SaaS application must provide, the expected user demand, security requirements, budget, and other considerations. By identifying your needs, you can narrow down the list of cloud service providers that offer services that align with your business requirements.
Scout Your Cloud Options
Once you have identified your SaaS start-up's needs, you can start researching cloud service providers. You can find reviews, ratings, and comparisons of various cloud service providers online. Some of the popular cloud service providers include Amazon Web Services (AWS), Microsoft Azure, Google Cloud Platform (GCP), and IBM Cloud.
One example of a successful SaaS start-up that made strategic choices in selecting its cloud infrastructure is Slack. They initially started on Amazon Web Services (AWS) but later migrated to Google Cloud Platform (GCP) due to better pricing and performance. You can compare these providers based on factors such as pricing, scalability, security, reliability, support, and other features.
Make the Right Choice
There are different types of SaaS cloud infrastructure to choose from, including public, private, or hybrid cloud infrastructure. Public cloud infrastructure is a shared cloud infrastructure where multiple customers share resources, while private cloud infrastructure is dedicated to a single customer. Hybrid cloud infrastructure combines the benefits of public and private cloud infrastructure. Choose the type of cloud infrastructure that aligns with your business needs, comes under your decided cost of SaaS Development, and other considerations.
Don't Let Growth Slow You Down
One of the advantages of using cloud infrastructure is that it is scalable. However, not all cloud service providers offer the same level of scalability. Look for providers that offer scalable services, such as elastic compute, storage, and database services.
Ensure that the SaaS infrastructure can handle the expected growth of your SaaS start-up without compromising on performance.
Don't Skimp on Security
To ensure security for your SaaS start-up, choose a cloud provider with robust security features and compliance with relevant security standards. Follow the example of Dropbox to establish trust and scale your platform.
Dropbox is an example of a SaaS start-up that prioritized security in their cloud infrastructure by investing in encryption, multi-factor authentication, and vulnerability testing. They also attained ISO 27001 and SOC 2 certifications to establish trust with customers and scale their platform.
Ensuring Up-time
Your SaaS application should be available and reliable for your customers at all times. Look for professional custom software development services or cloud providers that offer high availability and minimal downtime. Providers that offer features such as load balancing, auto-scaling, and backup and recovery options can help ensure that your SaaS application is always available.
Crunching the Numbers
To make sure your SaaS start-up's cloud infrastructure is cost-effective, consider the different pricing models offered by cloud service providers such as pay-as-you-go, reserved instances, and spot instances. Evaluate the total cost of ownership (TCO), including infrastructure, maintenance, support, and other expenses.
For instance, Airbnb migrated to AWS with a pricing model of reserved instances, saving 20% on costs during peak usage periods. By doing so, you can ensure efficient scaling while keeping expenses under control.
Find Your Perfect Match
Based on the evaluation criteria, choose the cloud service provider and specific services that meet your SaaS start-up's requirements. This includes selecting the type of cloud infrastructure, the scalability, security, availability, pricing model, and other factors that align with your business needs.
The Final Words
Selecting the right cloud infrastructure for your SaaS start-up is a crucial decision that can significantly impact your business's success. By carefully considering factors such as scalability, reliability, and security, and partnering with a reliable Saas Software development company like Finoit, you can establish a strong foundation for your business.
With our expertise and support, you can navigate the complexities of cloud infrastructure selection and management, migrate your applications to the cloud, and ensure optimal performance and security. This allows you to focus on building and growing your business, confident in the knowledge that your cloud infrastructure needs are in good hands. Connect with our development expert to know more about how Finoit can help you achieve your business goals through effective cloud infrastructure management.
Book a Free consultation
Drop in your details and our analyst will be in touch with you at the earliest.
USA
6565 N MacArthur Blvd, STE 225 Irving, Texas, 75039, United States