Top 8 Places Where you can Hire Great Python Developers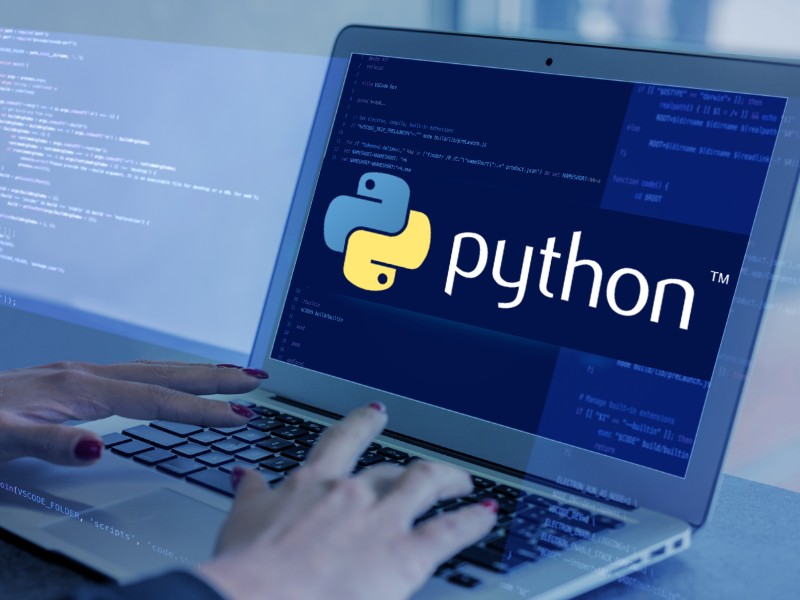 Python development can be overwhelming, drowning you in frameworks, tools, and APIs. You're at a crossroads – your project's stuck, deadline closing in. You find yourself in a frustrating position. You're sitting at your computer, your fingers hovering over the keyboard, and all you can think about is hiring Python developers, hiring freelance Python experts, and hiring urgent freelance Python developers.
The burden of your unfinished project weighs you down, and you ask yourself, "Where can I find Python developers?"
Now, imagine there's a special list that can help you find the right people to help you. These people are like experienced developers, and they know exactly how to help you. They've done this before and can guide you to finish your project.
So to get acquainted with that list and find a Python Developer, read this blog.
1. Python.org/Jobs
It's like a job board for finding talented developers. This platform is about helping companies discover the right people with Python skills. This is a fantastic spot to explore if you're a business looking for a freelance Python developer.
Run by the Python Software Foundation, Python.org/Jobs is a space where companies and skilled Python professionals meet. It's like a matchmaking hub for Python talents and job opportunities. So, whether you're a business wanting Python expertise or a developer searching for gigs, this platform is designed to make those connections happen.
For companies, it's a space to put up job listings and find the Python experts you need. And for Python developers, it's a place to discover roles that match your skills. It's like a meeting point for those who want Python talents and those who have them.
Pros of Python.org/Jobs
Targeted Audience: Python.org/Jobs caters specifically to Python developers, ensuring job postings reach a focused and relevant audience passionate about the language.
Credibility: Backed by the Python Software Foundation, the platform carries a sense of legitimacy, attracting serious candidates who value the association.
Community Engagement: The platform taps into the active Python community, making it more likely to attract candidates deeply invested in the language's ecosystem.
Cost-Effective: Posting job openings on Python.org/Jobs is often free, providing a budget-friendly option for companies seeking Python talent.
Cons of Python.org/Jobs
Limited Diversity: The platform's specialization in Python roles might limit the diversity of skill sets, making it less suitable for cross-disciplinary functions.
Narrower Reach: While it's excellent for Python-centric positions, the reach may not be as extensive as more significant, general job boards.
Competitive Listings: Given its focus, job listings might face higher competition from other employers seeking the best Python programmers.
2. GitHub
GitHub serves as a hub for code hosting, linking a community of developers and a repository where you can explore, utilize, and enhance projects by other developers. While its primary function is not job listings, you can still discover and find Python Programmers on GitHub.
While there's no direct job posting feature, you can create topics to outline your needs. You can also use hashtags when posting job roles, aiding candidates in spotting your case when searching for Python job opportunities.
However, it's crucial to note that you'll need to take the initiative since GitHub developers still need to be officially vetted. Double-check their background on platforms like LinkedIn to learn more about their professional history. Additionally, you can assess their code contributions on GitHub, evaluating the quality of their coding and determining if they align with your needs.
This unique approach offers a chance to hire dedicated Python developers, allowing you to assess their skills and compatibility before extending an offer.
Pros of GitHub
Developer Community: GitHub hosts a vast community of developers, making it a prime platform to tap into a pool of tech-savvy talent.
Portfolio Showcase: Candidates often showcase their coding skills through repositories, allowing you to evaluate their work firsthand.
Collaboration Insights: Provides visibility into candidates' collaboration styles and contributions to open-source projects, giving insights into their teamwork and coding quality.
Cons of GitHub
Vetting Required: Lacks a formal vetting process, requiring employers to independently assess candidates' qualifications and fit for their roles.
Limited to Developers: While excellent for technical roles, GitHub may not be ideal for non-technical positions, limiting its suitability for diverse jobs.
3. Toptal
Toptal is a platform known for hosting the top 3% of elite freelance Python engineers worldwide. It has earned the trust of prominent global enterprises as their go-to choice for recruiting freelance Python developers to spearhead critical projects.
Toptal offers a targeted approach, enabling you to identify developers based on specific skills. This empowers you to select the finest Python experts from a curated list of freelancers within a particular category.
Additionally, Toptal extends talent filtering services by assigning dedicated managers who excel in discovering the most fitting candidate for your requirements. These adept Toptal professionals comprehend your technical prerequisites, team dynamics, and objectives, guaranteeing a seamless match delivered within 24 hours. The platform's commitment to precision and excellence in Python developer selection makes it an invaluable resource for organizations seeking Python expertise.
Pros of Toptal
Top-tier Talent: Toptal boasts a stringent selection process, ensuring access to a curated pool of elite freelance Python developers.
Customized Matching: The platform matches you with developers based on your project needs and preferences, enhancing the chances of finding the right fit.
Dedicated Managers: Provides dedicated managers who understand your requirements, making the hiring process smoother and more personalized.
Quality Assurance: Toptal offers a two-week trial period, allowing you to assess the developer's skills and fit for your project before committing.
Cons of Toptal
Higher Costs: Toptal's top-tier talent comes at a premium, potentially making it more expensive than other freelance platforms.
Limited Availability: The rigorous selection process means the talent pool might be smaller than broader freelance platforms, potentially leading to longer hiring timelines.
4. LinkedIn
LinkedIn, a digital space that evolved since its inception in 2003, remains a vibrant hub catering to professionals, job seekers, and businesses to find Python Programmers. Amidst the transformation, its popularity has remained strong, especially among companies keen on spotlighting their vacancies.
LinkedIn's job postings are a breeze for those seeking opportunities, simplifying the application process. Here's the fascinating bit – applicants can even use their LinkedIn profiles as digital resumes, adding swiftness to their endeavors.
Now, let's dive into LinkedIn's array of plans tailored for businesses seeking to tap into the treasure trove of talent. This includes Free, Premium Business ($60/month), Recruiter Lite ($180/month), and Recruiter ($895/month).
Free lets you engage with potential candidates, while Premium Business adds features like InMail communication and advanced search tools. Additionally, LinkedIn Recruiter offers advanced search filters and messaging, catering to recruiters and big companies. For small businesses, there's Recruiter Lite, which provides a private job board and enhanced search capabilities at $180/month. Each plan helps companies to find talent, fitting different needs and budgets.
Pros of LinkedIn
Professional Network: LinkedIn connects you with a vast network of professionals, making it easy to discover and engage with potential Python developers.
Detailed Profiles: User profiles offer comprehensive information about candidates' skills, experiences, recommendations, and endorsements, aiding in informed decision-making.
Job Posting: LinkedIn's job posting feature allows you to reach a broad audience of professionals actively seeking opportunities.
Accessible Communication: In-built messaging simplifies communication with candidates, streamlining the interview and evaluation process.
Cultural Fit: LinkedIn profiles often reflect candidates' values and interests, assisting in assessing their alignment with your business's culture.
Cons of LinkedIn
Competitive Market: The popularity of LinkedIn means high competition for top candidates, potentially resulting in multiple offers and faster decision-making required.
Limited Niche Focus: While versatile, LinkedIn might not be as tailored to specific programming languages like Python as some other platforms.
5. Upwork
Upwork is a vast online marketplace for freelancers, boasting countless skilled individuals and many active job opportunities. Known for hiring Python developers for coding tasks and comprehensive projects, Upwork is a go-to platform.
To begin, you outline your project details and specify whether it's a part-time, contractual, or full-time role. You can review, assess, and even conduct interviews as proposals pour in to ensure the best match.
Regarding pricing, Upwork's Client Marketplace plan involves a 5% fee on all payments. For instance, if your income is $100, Upwork adds $5. Notably, clients in the U.S. paying with a checking account enjoy a reduced 3% fee, costing just $3 for a $100 payment.
Under this plan, you unlock features like access to Upwork's accomplished freelancers, inviting up to 30 freelancers to your job, and extra reporting options. The uniqueness lies in paying a fee only when making payments instead of a recurring monthly subscription cost.
Pros of Upwork
Diverse Talent Pool: Upwork boasts a massive global community of freelancers, providing a wide range of Python developers with varying skills and experiences.
Flexibility in Hiring: Upwork allows you to find Python developers according to your specific project duration and needs, from short-term tasks to long-term projects.
Payment Protection: Upwork's escrow system ensures that your payments are protected until you're satisfied with the work delivered by the Python developer.
Cons of Upwork
Quality Variability: With a large talent pool, the quality of Python developers can vary significantly, requiring careful evaluation and selection.
Fees: Upwork charges freelancers' and employers' fees on transactions, which can impact the overall cost of hiring.
Competition: The popularity of Upwork means that job listings can receive a high number of applications, potentially leading to more time spent on reviewing and shortlisting candidates.
6. Hired
Hired is your go-to destination when it comes to discovering a top-tier talent for diverse roles within the domain of software development. It's like a matchmaking hub for employers and talented individuals. When you use Hired, you get access to experts who are good at tech and want new job opportunities. This makes it more likely for you to find excellent Python web developers who are already checked for their skills.
Imagine you want to hire a Python developer, and you join Hired. You get access to excellent tools that help you pick the best person for the job. Hired is extra cool because it's fair and intelligent. It offers unique ways to reduce unfairness and help you find the right person faster.
One notable thing about Hired is that they make personalized tests for candidates. These tests help you see if the person is good for the job you need them to do.
Pros of Hired
Curated Talent Pool: Hired offers a handpicked selection of skilled Python developers, reducing the time and effort needed for candidate screening.
Quick Matching: The platform's curated approach facilitates swift and precise matches between your requirements and the ideal Python developer.
Specialized Features: Hired's features like bias reduction mechanisms and customized role-based assessments enhance your ability to find the right fit for your Python development needs.
Cons of Hired
Pricing: Hired's premium service may come at a higher cost than other hiring platforms, which could impact smaller businesses' budgets.
Limited Control: While Hired streamlines the hiring process, it might provide less control over the candidate selection process than platforms with more extensive job listings and applications.
7. Fiverr
Fiverr, a bustling marketplace, offers freelance services starting at a modest $5. Here, employers have a gateway to connect with Python developers across the globe.
When it comes to pricing, freelancers set their rates. The services they offer, known as "gigs," span from $5 to $995 per project, and the freelancer retains 80% of each transaction.
When you make a purchase, you pay the gig price and a 5% service fee to Fiverr—the minimum service fee clocks in at $2.
Fiverr is your payment's custodian until the freelancer finishes the task. Once it's completed, the freelancer receives their payment. If there are any issues or incomplete orders, the platform's administrators step in to assist. Fiverr is a hub where affordability meets expertise, fostering seamless connections between employers and skilled Python developers.
Pros of Fiverr
Affordable Options: Many services on Fiverr start at just $5, making it a best option for small businesses, startups, or individuals on a budget.
Global Talent Pool: Fiverr gives you access to a global pool of freelancers, allowing you to find experts with specific skills and experiences that may be hard to find locally.
Customization and Reviews: The platform allows direct communication with sellers, ensuring that the final product meets your requirements. Reviews and ratings from previous buyers help you gauge the quality of a freelancer's work.
Quick Turnaround: Many freelancers on Fiverr offer fast turnaround times, which can be beneficial for tasks that must be completed within a short timeframe.
Cons of Fiverr
Quality Variability: While Fiverr has many talented freelancers, the quality of work can vary widely. To avoid disappointment, it's essential to thoroughly review a seller's portfolio, read reviews, and communicate your requirements.
Communication Challenges: Miscommunication can arise due to language barriers or different time zones. This can lead to misunderstandings about project requirements, potentially affecting the quality and timeliness of the final deliverable.
8. Indeed
With over 250 million people visiting every month, Indeed is like a massive gathering of job seekers and companies worldwide and among the best websites to hire Python developers. It has been helping organizations hire the right talent for around two decades now, and it's available in more than 60 countries.
There is a cost of hiring a programmer with Indeed. Free plans let you post as many job listings as you want. But if you want extra perks, you can choose a paid subscription.
Paid subscriptions come in two ways: Standard and Professional. The Standard subscription costs $120 per month or $1,150 per year. If you want even more features, the Professional subscription is priced at $300 per month or $2,880 per year.
What makes Indeed cool is that you can search through resumes for free. It's like peeking at job seekers' profiles. But if you find someone you want to talk to, you can connect with them for free.
With the Standard subscription, you can talk to up to 30 job seekers monthly. But if you're super serious about finding the right person, the Professional subscription lets you reach out to 100 candidates.
When you're ready to connect, you use something called contact credits. Each time you connect with someone, a contact credit is used up. And if you need more credits, you can buy them for $3 each.
So, Indeed isn't just a job board; it's a whole world of choices. Whether you want to post jobs for free, get extra features, or make your job listing stand out, Indeed has something for everyone.
Pros of Indeed
Wide Job Listings: Indeed is one of the largest job search platforms, featuring job listings across various industries and locations. This makes it a comprehensive resource for job seekers.
Customizable Searches: Job seekers can use filters and search parameters to narrow down their search according to specific criteria such as salary, job type, location, range, etc.
Cons of Indeed
Unqualified Applicants: Given how simple it is to apply, businesses may get a lot of unqualified applications, which makes it challenging to choose the best prospects.
Response issues and incomplete profiles: Applicants might respond slowly as compared to what you might anticipate. There might be many excellent profiles, but with no contacts and emails.
The Final Verdict
Thinking about how these companies will handle your Python project is crucial. Don't hesitate to ask how they'll ensure transparency and clear communication.
Choosing the ideal business to hire Python developers might seem daunting, given all the factors at play. As you embark on this journey, remember that building the right team is crucial. Aim to hire Python developers who perfectly match your requirements from beginning to end.
However, if you're still struggling to find a team that can lighten your development load, consider reaching out to Finoit Technologies.
We focus on not only meeting but surpassing your expectations but we're committed to managing your costs throughout the Python software development lifecycle.
Book a Free consultation
Drop in your details and our analyst will be in touch with you at the earliest.
USA
6565 N MacArthur Blvd, STE 225 Irving, Texas, 75039, United States