Hire AngularJS Developer
Dedicated developers. Rolling monthly contracts. Payment against timesheet.
Engagement Models

Full Time
160 hours/month
8 hours per day, 20 days a month.
Connect Now

Part Time
80 hours/month
4 hours per day, 20 days a month.
Connect Now

Hourly
Pay as you Go
Purchase hours and use them.
Connect Now
Expertise & Experience Details
Experience
2-5 years of industry experience
Education
Bachelor in Computer Science or, Masters in Computer Applications Or, Any equivalent degree.
Technical Skills
JavaScript and JavaScript libraries: jQuery, AngularJS, Bootstrap, NodeJS.
Operating Systems: Unix and Linux systems.
Relational databases: MySQL.
NoSQL databases: MongoDB, Redis.
Servers: Apache, Nginx.
Cloud: AWS, Heroku.
Git, SVN.
Project Management: Jira, Basecamp, TeamWork.
Expertise
Development of front end web applications using AngularJS framework.
Strong Experience using the latest HTML, CSS, JavaScript, and AJAX technologies.
Strong Command of web standards, CSS-driven/table-less HTML layouts, DHTML, Cross-browser compatibility.
Experience with SASS/Compass, Node, Grunt, CoffeeScript.
Experience with Git and working with a distributed team.
Why Hire an AngularJS Developers from Finoit?
Hire Full-time dedicated resources
Only works and reports to you. 160 hours per month. Flexible shifts available.
Qualified resources
2-3 years experienced resources are availed post your assessment and past experience.
Easy reporting and communication
Assign and manage tasks on our project management tool or any other tool of your choice. Get detailed timesheets and assess the work.
Simplified billing
Simple monthly billing on required involvement based on contract, no hidden cost.
Team allocation within 72 hours
Get desired team or resources allocation within 72 hours of contract confirmation.
Assess before you commit
Assess a candidate and take 1 week trial for full-time with zero obligation and make an informed decison.
Enriched Clientele: AngularJS application development
Clientele
Here is some of our reference work in web application development, covering custom application as well as open source solution driven work. Use arrow icon to slide through the projects.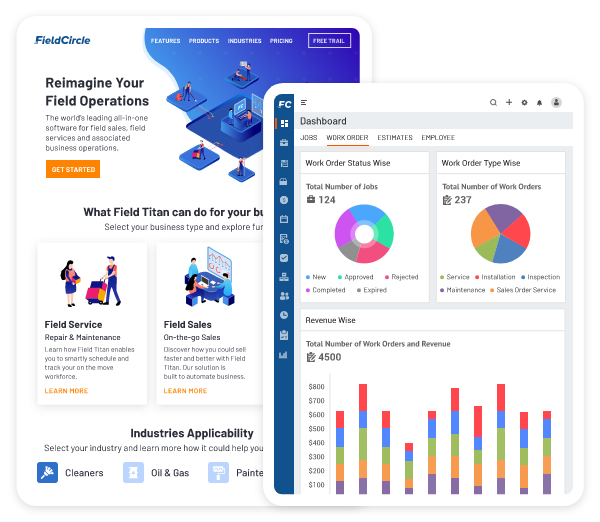 FieldTitan
Field Service / Field Sales (CRM)
A web portal and mobile app field service and field sales solution, that let you run everything in one place, with a goal to make your life easy and business efficient.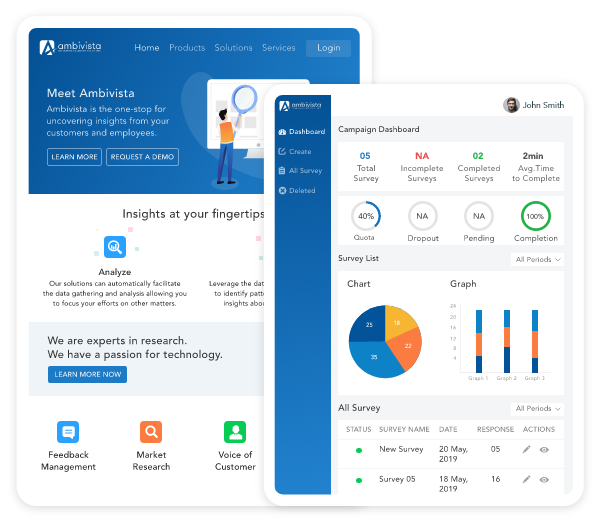 Ambivista
Business / Productivity
A SaaS based online survey, assessment tool with advanced analytics.
Read more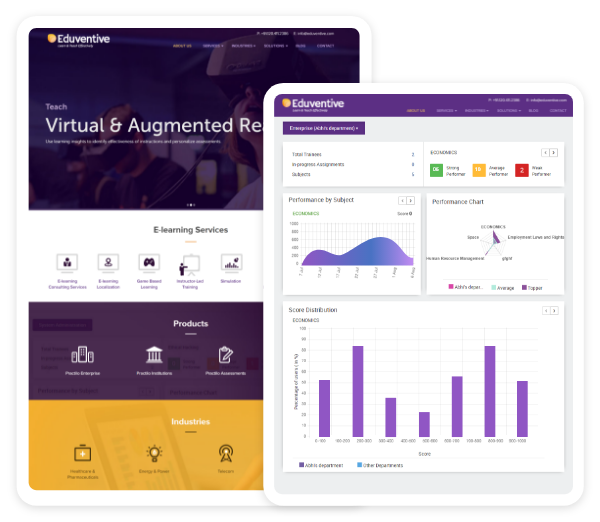 Eduventive Solutions
Education / eLearning
An eLearning platform used by enterprises/schools to bring together Coaches/Mentors and Employees in enterprises and teachers, students, parents and administration on one platform.
Read more
Accredited and featured on
We are acclaimed as a premier software development company by leaders across a range of industries we have worked in.
Testimonials
Customer's Say
Amazing team to work with! I have collaborate with them on multiple projects and we continue to engage for all our Web and Mobile apps requirements.
Massimo Barone
(CEO - Smart Card Marketing Systems)
All required elements were delivered satisfactorily... They have qualified experts for every job.
Gudmundur St. Sigurdsson
(Founder - 2Way ehf.)
Over the past 2.5 years the Finoit team has successfully helped to grow our business with a reliable software program that active customers use daily. Finoit's team understands what is urgent and how to prioritize activities which is a big benefit in our constantly evolving environment.
James McCoy
(Founder & CEO - Budgyt)
I'm so impressed with Finoit's work that I'm continuing to work with them on further enhancements to the application, and plan re-engage them on other separate projects as well.
LaMarcus Bolton
(Founder - Ambivista LLC.)
Communication is quick and professional. I have worked with many companies and [Finoit] is one of the best.
Eric Shufro
(Founder - Remotii, Inc.)
Finoit Technologies has performed wonderfully. They are responsive to communication and they work with speed and accuracy.
Bryan Bruce
(Owner - Your Brand Voice)
Finoit has a fantastic team with a consultative approach and good integrity. We are already working on app upgrade and released new versions of the app.
Paul Seferian
(CEO - Fishing Mobile App)
The Finoit team was very easy to work with, was on budget, and within a reasonable time as far as the deliverables being in the scope of timing that was agreed upon in advance.
Tim Marsh
(Owner - Safari Surf School)
Book a no-obligation consultation
Drop in your details and an analyst will be in touch with you at the earliest.
Dallas, TX
Suite 202, 600 E. John Carpenter Fwy Irving, Texas 75062Phone: +1 214.214.4510
India
Tower B, 9th Floor, Noida One, B 8, Block B, Sector 62, Noida, UP – 201309, Phone: +91.120.796.1096, +91.120.796.1101