Top 10 Reasons to Choose AngularJS for Your Next Project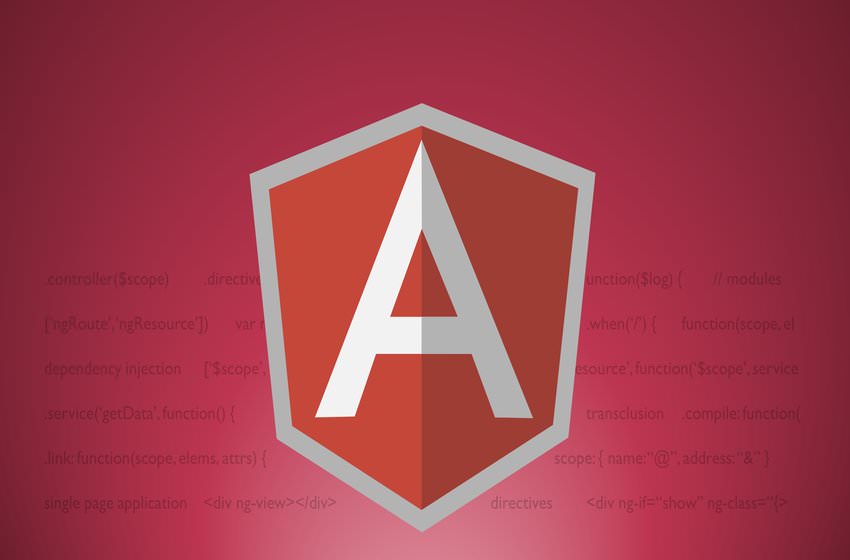 AngularJS has become a necessary part of every serious web and app project. The reason for this lies in its versatility and ease of use, making it an effective coding tool that gets the job done in the right way.
Let's look at what it is and why you should choose it for your next project.
What is AngularJS?
AngularJS is a JavaScript framework that is primarily used for simplifying the development process. This is precisely why developers have started using this framework, as they can more easily perform web and application tasks, by a simple integration of various HTML codes.
This development framework belongs to the open source world. Nowadays, it is practically unimaginable to circumvent the utilization of this development framework, as it serves to deal with a wide range of challenges that web developers encounter.
The primary role of this JavaScript framework is building CRUD applications for the client side.
Therefore, if you have not yet started using AngularJS, let's take a closer look at a couple of reasons why you should consider using it.
What are the primary benefits of this framework?
If you decide to adopt AngularJS in your workflow, you are going to experience the following benefits.
1- User Interface
The framework relies on HTML to create the best user interface for web and application users. If you are looking for a way to create an astonishing user interface, AngularJS is your go to solution capable of easily delivering this task. This allows the developer to build lightweight, but user-friendly apps.
2- Architecture
Unlike other frameworks that are solely focused on building mobile applications, AngularJS allows splitting them up in the MVC architecture. Why is this important? Well, it is much easier to create web applications that correspond to mobile applications. This is very important for the development process, as it allows developers to save time and reach deadlines faster, lowering the web app production time.
3- Coding
The whole process of coding requires excruciating details about a language and implementing complex solutions. AngularJS is utilized to simplify the whole process. Unlike JavaScript, the AngularJS framework relies on HTML as well, allowing it to easily create interactive user interfaces. This is important for the easy creation of interactive web designs.
It simply makes it possible to do more with less coding, without needing to lose time on a vast amount of complexities in the process.
4- Testing
Testing is an important part of software development in any niche. From the specific point of development of AngularJS, the people behind it had this thought in their minds. This makes development with AngularJS the right approach, as developers can easily find errors and code defects, reducing the time needed to finish the project.
5- Speed
With the presence of the MVC architecture and easy testing, developers can move at significantly higher speeds and deliver any project faster. This makes AngularJS a very favorable framework that millions of developers decide to use.
6- Modularity
Developing a web app through modules means better functionality, architecture, and flexibility. This is where AngularJS truly shines, as it enables the developer to easily split up the project in different modules, improving the workflow and the end result.
7- Data binding
Two-way data binding means that any changes made to the previously mentioned modules are going to be immediately noticeable. Therefore, it is one of the most popular frameworks used on the web today.
8- Filters
Filters play an important role in the development process, as they serve to organize stored data. With AngularJS, you can rely on different filters such as Number, Lowercase, Uppercase, OrderBy and many others. This is very practical when presenting big chunks of data to a user, or for the creation of the database search functionality.
9- Custom directives
Developers can create their own HTML customer directives, thus removing any limits of the framework.
10- SPA features
AngularJS packs plenty of SPA (Single Page Application) features. This makes it much easier to create and control online forms. It establishes a quicker workflow of the whole team and makes the whole process easier to accomplish. Developers simply have more control over form validation abilities.
These are only some of the reasons why you should choose AngularJS for your next project. It is also important to note that it was created by Google's staff, and that the company has a dedicated number of employees actively working on this framework. This ensures that it is only going to get better in the future, simplifying the web development process even more.
If you have not started using AngularJS, it is time to start doing so, as it simply brings much more flexibility, making the development process easier and better organized.
Book a Free consultation
Drop in your details and our analyst will be in touch with you at the earliest.
USA
6565 N MacArthur Blvd, STE 225 Irving, Texas, 75039, United States