How Migration is Necessary for the Survival of Legacy Applications?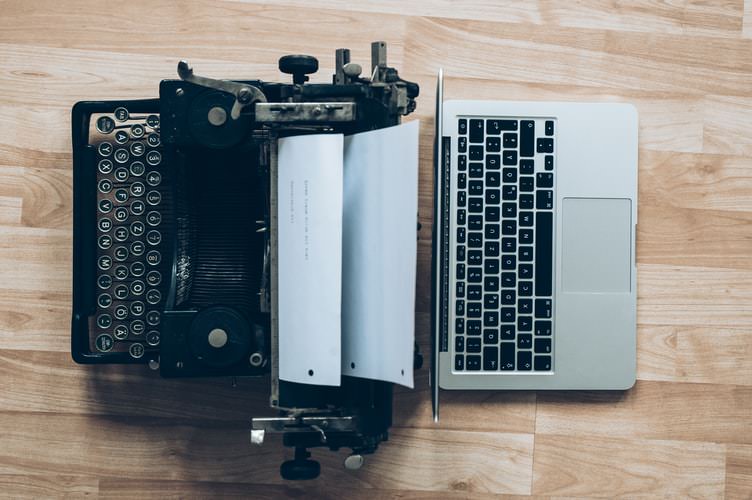 The quench for upscale software and applications of fast paced world in the modern times is inevitable. This desire entices SMBs and big enterprises with even more vigor since they can do anything to ensure higher customer acquisition and exponential financial growth. Amid this global race to dominate one's preferred niche, legacy applications have taken a backseat due to their obsolete development platforms and inability to meet emerging necessities of the tech savvy world. But still, a thick of businesses rely on their age old apps to execute the deliverables, and are desirous of sprucing up their legacy investments. This is where the concept of migration plays its part. Let's know more about legacy applications and their migration to latest platforms.
The origin
In the IT sector, the term 'legacy' basically refers to erstwhile programming languages such as FORTRAN or Cobol that was used to code mainframe applications. These applications were large, cumbersome and needed total re-engineering of the business processes so as to make them functional as per the current standards. Worst part-they still form the mainstay pillar of many organizations. However, thanks to the fast paced technology explosion, even software developed using modern languages such as Java are compelled to become legacy, with companies trying to find out feasible solutions to such a problem; the best being migration.
Migrating legacy applications
The need for legacy modernization, i.e., migration of legacy applications to latest platforms such as .Net, cloud computing, Salesforce, RIA, etc., has become an inevitable need of the IT industry so as to avoid the old systems becoming sink hole of money and time. It involves porting or rewriting of a legacy application to a latest software development platform by leveraging all the desired libraries, hardware, protocols and more. The below points highlight in detail why migration is necessary for legacy applications:
Legacy systems are a costly affair to manage, it is often difficult to bear the cost of development tools and languages desired to maintain them.
Same can be inferred about hardware systems supporting legacy applications.
Only limited professionals possess a detailed know-how of legacy systems, as the new breed of developers is more interested in learning modern technologies.
Legacy systems are hard to integrate with other IT systems around due to different language architecture. This leads to reduced interoperability and data sharing capability with other systems.
Their maintenance is time-consuming and while modifying one part of the system, it is likely to affect one or more of other parts, leading to voluminous amount of rework.
Owing to these major problems, legacy systems are desirous of modernization or migration to new platforms. Probably a fresh architecture for application would be better to meet the unavoidable issues of inadequate scalability, flexibility and maintainability factors. Service-oriented architecture or SOA is the best to take care of all such factors with its enterprise class architecture and high end capability to support assorted business lines and systems.
SOA – A brief introduction
It allows enterprises to integrate Commercial-off-the-shelf (COTS) applications with their overall business solutions, paving the path for enhanced functionality in various management silos including business process, communication, content management, security and business rules among others. Several features of SOA that makes it a feasible choice for legacy application migration include:
Extraction of underlying logic
Loose coupling
Agility, flexibility and reusability
Autonomy and statelessness
Discoverability
Reduced cost
Important uses of SOA in legacy migration
All the SOA features play their part significantly during their stint with legacy application migration. Some of the main uses of SOA integration thus include:
Information integration
Making the legacy application web-enabled
Modernizing reporting system
Transforming to Software-as-a-Service (SaaS) model
Talking about SaaS, it gives rise to the discussion on the role cloud computing in legacy modernization. Let's know some more about it.
Migration to cloud
Cloud computing is among the most sought after platforms of all the latest technologies emerging in the modern era. Companies are willing to embrace this trend to deliver their IT services more strategically, the main question however arises – Which applications to opt for migration to cloud and which of the cloud migration options to prefer? While migration to SaaS is a widely accepted solution, others options such as rebuilding an already existing software in the cloud or migrating it in its original form to the cloud are also worthwhile. Some of the benefits of migrating applications to cloud include:
Scalability: Cloud makes it easier to scale IT operations as per the increasing or decreasing technology needs of the organization.
Resilience: It enables the application to be used by all the members of an enterprise, such as in the case of banking software.
Security Sensitive data gets additional protection through cloud computing in the form of b authentication, centralized data storage and proper access controls.
Prompt access: Once on cloud, all the entities attached to a business can gain access to the desired data and applications easily, anytime and from anywhere.
Cost reduction: Migrating an application to the cloud helps businesses get away with unwanted expenses incurred in hardware or software management at their end and thus minimize the operating cost.
Bottomline
Legacy applications were developed using hardware and coding platforms of the earlier times. They served important business purposes and are the backbone applications for many enterprises even today. However, owing to the changing equations of the modern day world, they cease to be much efficient while performing certain operations. The need thus arises for the migration of such legacy applications to newer platforms such as .Net, new Java technologies, Rich Internet Applications (RIA), Salesforce, and even cloud, using modern approach, the most prominent one being SOA. To summarize, migration definitely plays a big role in infusing life to legacy applications.
Finoit
holds adept experience in legacy application migration and has been serving its global clients in this field since years. Among its core competencies in this domain include migration to multiple databases, data servers, migration to latest web platforms and across different platforms, etc.
Finoit serves its clients with the best of legacy application migration services. If you are interested to avail our services in this vertical, feel free to contact us at the earnest.
Book a Free consultation
Drop in your details and our analyst will be in touch with you at the earliest.
USA
6565 N MacArthur Blvd, STE 225 Irving, Texas, 75039, United States