5 Takeaways from Google's Larry Page's 10X Philosophy: An SMB Edition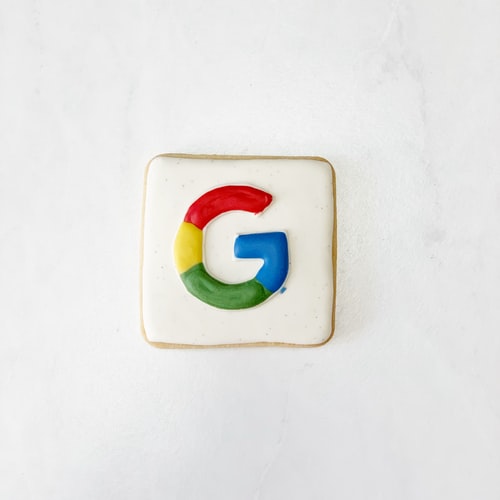 There's definitely only one Google, but even the most influential online conglomerate in the history of the world was once a small business. If you ask Larry Page (its founder and current CEO of its parent company, Alphabet) he'll tell you that Google might have been small in size, but has never been small in dreams and aspirations. In fact, it's always been at least 10 times bigger than it actually was.
This is the main principle of Page's 10X philosophy that skyrocketed Google to the moon.
It can be applied to your SMB too, so read carefully.
Always Dream 10X Bigger
According to Page, success is all about taking risks.
You can always play it safe and follow the trends, but that'll hardly make you a winner.
In order to grow big, you must dare to dream big too.
In practical terms, the 10x philosophy teaches you to take one of the following directions – to discover an empty spot on the market and offer something that the audience is yet unfamiliar with, or to build a product that is 10 times better than the best product on the market. Both imply business moves that are radical enough to disrupt the industry and make you an unmatched leader among your opponents.
You should never settle for being one in a million. Instead, you should revisit your USP in the context of the current state on the market, and if need be, make it even more unique. In business, dreaming big is just a metaphor for setting new standards and being better than what's available at the moment.
Weave a Dense Network
This lesson also taps into the importance of unique selling points and ideas in order to reveal the ultimate business truth – just like Google or Facebook, companies that break new grounds and disrupt industries are the ones that shoot for the densest networks, biggest markets, and yet-to-be established niches. Building something new is not enough; it must be something everyone needs too.
Being the first to provide a certain product or service is possible, but very hard.
Being the best at providing a certain product or service is much easier, though equally rewarding.
For instance, the global lighting market may not be revolutionary like business software and AI industries, but it's still very, very big. Everyone needs a lighting bulb, so why not penetrate the market and disrupt the industry by devising a product that will be 10 times better than a traditional solution?
A lighting bulb that blinks before it burns out, for example?
Always shoot for the communities that are densest and the markets that already have a big audience to discover the niches that still don't exist. That way, you don't have to convince consumers that your offer is better than everyone else's – since they've already tried it all, they'll be able to make the comparison by themselves. And if what you have is truly 10x better, the customers will come to you.
Forget About Weaknesses
The only weapon to attack dense networks with, as Page insists, is your own strength.
Stop dwelling on your weakest spots, even if they make your smarter.
Commit to bolstering your strengths instead, and be the best at what you do.
Don't waste your valuable time trying to make everything perfect, especially while you're scaling.
If your customer service separates you from your competitors, continue investing in that. You'll have more time, energy and resources for improving your weaker spots later when you've already made a name for yourself. Keep strengthening your strengths for now, since they are your business identity.
Challenge the Heavyweights
The bigger your mindset is, the bigger you'll become. Though every single company must start small, it doesn't mean that it should act small as well. Always aim high enough to challenge the heavyweights.
In an interview with the Wired magazine, Page noticed that "The small companies and startups think moonshots are a big-company thing because it takes a ton of money and resources, which they don't have". From his own experience, Google's visionary thinks that businesses can afford risks at any scale.
Simply put, where there's a will, there's a way.
Sure, it does sound dangerously optimistic, illusionary even, but that's how you achieve greatness. Don't risk it all for just about any idea, but never allow anything to come in your way if you truly believe in something you've made. Every innovation implies risk – if you aim high, have the courage to see it through.
Be Your Own Problem-Solver
It's up to you to realize your dreams, after all.
Larry Page encourages entrepreneurs to embrace technology but warns them that they must be their own problem-solvers and innovators. Only that way can they truly contribute to the society at large. It is only then that they can dream up brilliant solutions and use them to penetrate the densest markets.
Problem-solving strives towards simplicity – if there's more than one way to solve a certain problem, it's the simplest solution that always takes the cake. Designers are familiar with this concept, and they've been using it for devising ground-breaking innovations for centuries. Start thinking their way.
The 10x offer is, therefore, a product or service that's unique, better and simpler than everything else.
Design thinking is so applicable to business because it starts with a real-life problem, a problem that challenges all of your potential customers. It then empathizes with real people in order to see the problem holistically and from a practical standpoint. When it finally comes up with the first solution, it doesn't stop but keeps going until it discovers something 10 times more unique, better and simpler.
Imagine having such a powerful, revolutionary solution for industry pain points.
And then build it.
If there's anything to be learned from Larry Page and the likes, it is not that greatness is set in stone. True business success doesn't rely on money and resources, nor does it depend on the size of the organization. It is innovation that drives us all, and every innovation requires the 10x way of thinking.
Finoit Technologies is a renowned mobile app development company providing custom software development services and IOT application development services. We have developed over 450 mobile apps, and have assisted many solopreneurs in their journey of startups by functioning as a tech partner and rolling out their product ideas. For questions/queries, you may write to us at [email protected]
Book a Free consultation
Drop in your details and our analyst will be in touch with you at the earliest.
USA
6565 N MacArthur Blvd, STE 225 Irving, Texas, 75039, United States