How Information Technology Has Transformed Nonprofit Industry?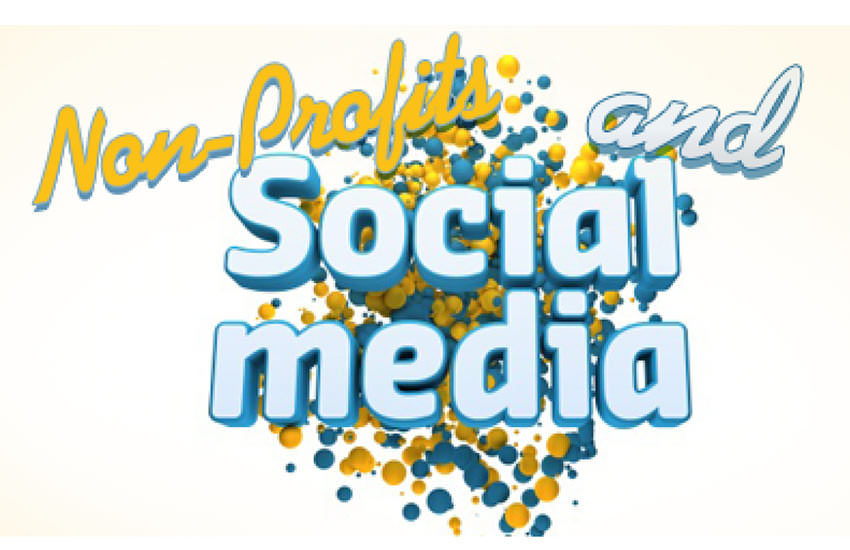 Nonprofit organizations are bound to face tough challenges of global economic conditions, less support from government machinery, lack of apt resources to help the needful and so on. As obvious, it is a daunting task to raise money and target donors in such crippled circumstances, as well as to make up for back office expenses. Thankfully, with the outbreak of IT sector in the form of web apps, mobile apps and software, the industry has gained the much coveted respite. Especially, the enterprise mobility services have now made it pretty quick and convenient for nonprofits to drive transformation and ensure operation efficiency, let's know how.
Changing phases of information technology for nonprofits
The below points take a dig on changing information technology trends and how they improved the state of nonprofits:
In the earlier days, individual social workers and organizations tried to approach donors or financers for their schemes through direct mail.
Later on, email replaced the direct mail trend and became a preferred communication mode till a long time. But with the introduction of spam filters, nonprofits started finding it harder to reach their audience.
Websites emerged as the major source for donation collection as the financer could literary check out the whereabouts of the concerned nonprofit organization.
Social media surfaced and helped nonprofits to interact with their people directly through fan pages, communities, forums, etc.
With enterprise mobility, the organizations now find it even easier to create the community of potential donors and sponsors.
Several efforts such as text-to-donate campaigns using mobile devices, peer-to-peer fundraising apps, etc., have gained high end popularity.
Furthermore, the cloud technology has resulted in yet another vibrant revolution in the nonprofit industry since it allows the use of cheap or free applications to automate the daily workflow.
After inspecting various information technology phases it becomes clear why the nonprofit industry relies such heavily on the latest technological innovations. However, due to limited funding, small and medium organizations from this domain often find it hard to seek the expensive IT services from software, web or mobile app developers and sophisticate their processes. Thankfully, established enterprises take this issue seriously and extend full support to such organizations in the form of software donations.
Software donation programs
Nonprofits often lag behind in implementing innovating technologies that could help them grow and act as a respite for the needful. Big enterprises as well as SMBs try their bit to help such organizations cope up with information technology lapse by donating useful software products. Some prominent examples:
Microsoft Corporate Citizenship has recently launched a new software donation program where it invites duly certified nonprofit and nongovernmental organizations from 41 nations to sign up for Office 365 for free or at a nominal cost, as per the case may be. Notably, Office365 is the online office from Microsoft, which is based on subscription and allows access to numerous software and services developed using MS Office platform.
Duly aware of its corporate responsibility, Adobe donates its latest version software to certified nonprofits and schools every year. Its software donation program allows the needful organizations and educational institutes to request for one bundled software package or four software titled individually every year.
Novell, a well-known software infrastructure provider donates software as a part of the community relation program it endorses. The company strives to leverage the power of information technology to help nonprofits achieve their complex tasks and focuses primarily on education, cultural development, etc. to satisfy its cause.
Autodesk, the leading 3D design software company assisst nonprofits and other needful people with its software donation program that intend to improve communities and individual growth.
Citrix System also runs a similar software donation program for qualified nonprofit organizations to help them benefit from its XenServer products for cost effective communication and increased productivity.
Expecting better future for nonprofits
Based on USF infographic, the facts below reflect the bright future of the nonprofits even better:
The nonprofit industry contributed above $804 billion to the economy of the United States in 2010.
The sector overshadowed government and business houses in terms of job growth, with 1.9% increase between 2007 and 2009.
The percentage of nonprofits increased by 24% during 2000-2010, citing significant growth rate every year.
The industry also made a big impact in terms of financial gains as it recorded a whopping revenue growth of 41% during 2000 – 2010.
Around 10% of the employees in the United States (10.7 million) work in nonprofit organizations, making the sector a preferred place for employment seekers.
Jobs in the nonprofit industry, such as that of community or social service managers are expected to witness a groundbreaking boost of 27% from 2010 to 2020.
Professionals in the nonprofit sector together account for a consolidated salary of $322 Billion per year.
Sensing the rate at which the nonprofits are growing, clubbed together with their exposure to information technology, the industry is only expected to achieve all its goals with even more precision in the future.
To summarize, nonprofit and non-government organizations serve the noble cause of helping impoverished and the downtrodden ones better their living standard and brighten their future. However, absence of apt resources, limited funds, and many other challenges altogether often hamper their whim. Luckily with information technology making its presence be felt in every sector, the nonprofits have benefited significantly. Furthermore,software donations by corporate houses and cheap or free applications available over the cloud also impact the industry to a great extent.
Finoit can offer custom mobile app development for nonprofit organizations with emphasis on speedy communication, building relationship with the donors, and strategic planning for successful nonprofit operations. Besides being an expert mobile development company, our expertise engulfs multiple information technology domains, including web, and software development.
We can provide result-oriented, interactive and innovative app development solutions for nonprofits. If you are also looking for a service provider from this very domain, feel free to contact us.
Book a Free consultation
Drop in your details and our analyst will be in touch with you at the earliest.
USA
6565 N MacArthur Blvd, STE 225 Irving, Texas, 75039, United States