(Infographic) Digital Transformation in Healthcare Industry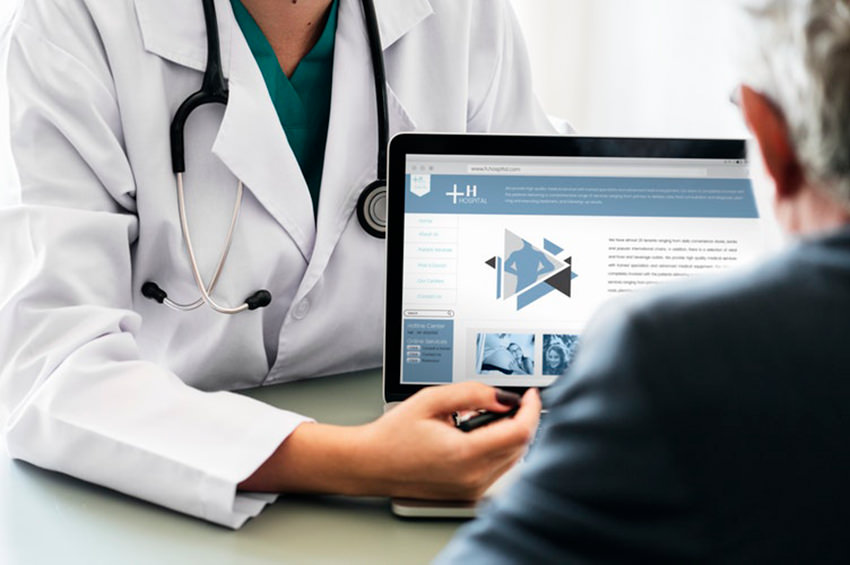 Like most other industries, healthcare has seen momentous enhancements from digital transformation. This overall includes the adoption of new technologies in the healthcare industry to help deliver a secure, high-quality patient care and exhilarate greater business efficiency.
With digital disruption in healthcare industry, and investments in creating healthcare IoT solutions, healthcare organizations have been able to manage medical costs and improve quality, as well as increase the effectiveness and efficiency of administrative functions.
IoT has had an influential impact on Healthcare industry. Many IoT service providers have already begun to help the healthcare industry and the end users of it cannot be more happier. The Internet of Things has ushered in tremendous technological changes in the healthcare industry.
Related: IoT (Internet of Things) Its Influential Impact in Revolutionizing Healthcare Facilities
Healthcare digital transformation is centered around, providing improved digital experiences to its users. The objective is to move its customers from traditional methods to digital platforms that reduce timelines, improves efficiency, and manages information remotely.
Related: Digital Transformation in Healthcare Industry
The infographic below explores Digital Transformation in healthcare industry and how IoT is having an influential impact on the same.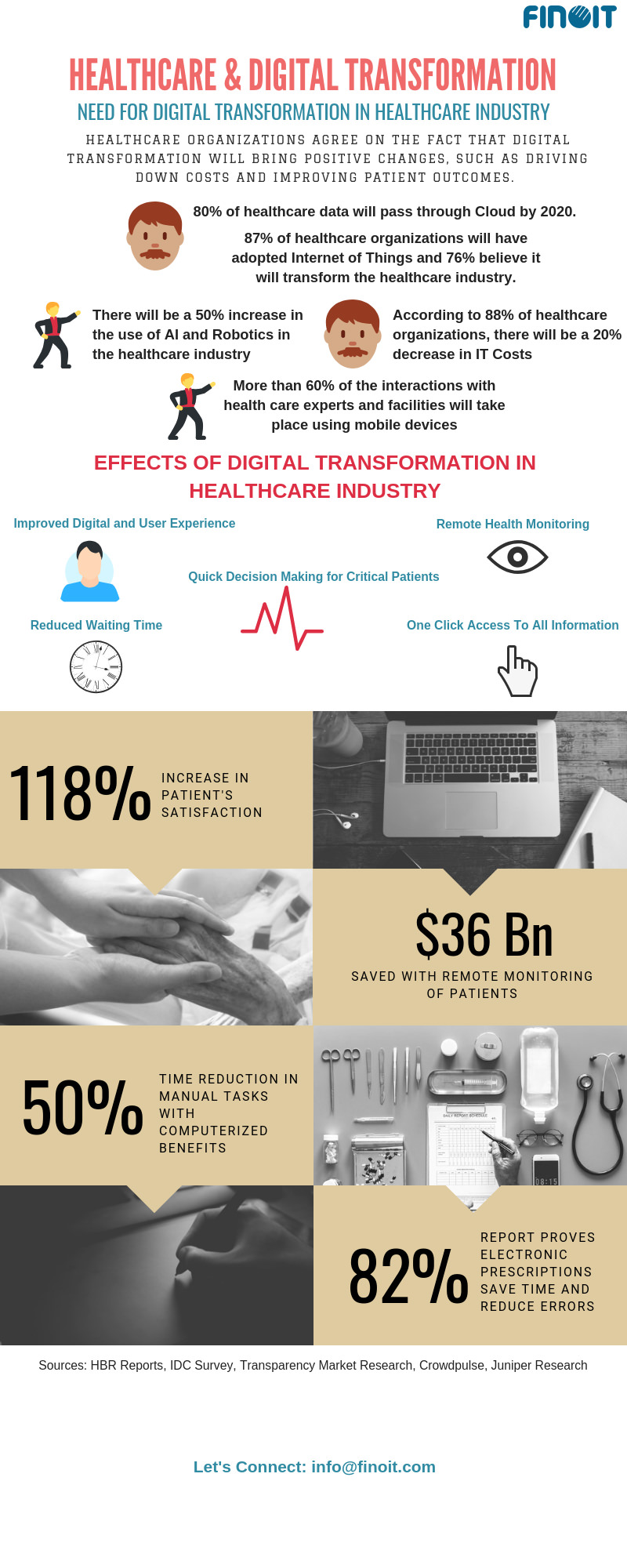 Finoit Technologies is a renowned mobile app development company providing custom software development services and IOT application development services. We have developed over 450 mobile apps and have assisted enterprises and startups by functioning as a tech partner and rolling out their product ideas. We are a Standard Consulting Partner for AWS and have the expertise and experience to help transform the technology journey of our customers. For questions/queries, you may write to us at [email protected]
Book a Free consultation
Drop in your details and our analyst will be in touch with you at the earliest.
USA
6565 N MacArthur Blvd, STE 225 Irving, Texas, 75039, United States