Ideas Behind Million Dollar Apps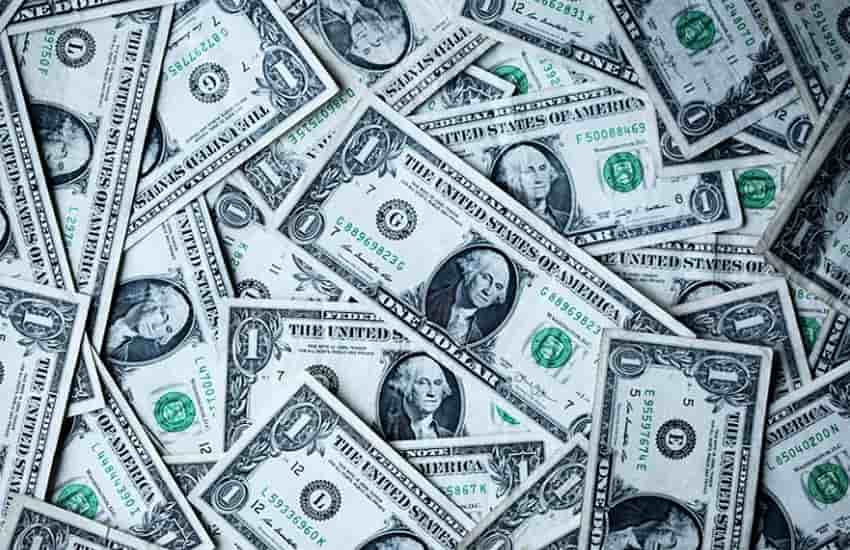 How does one get a business idea?
There are so many incidents happen to us worth remembering. If it is good, we cherish it for a long time, share it with friends and family. And if it is bad, most of us simply whine about it in gatherings. Some take preventive measures to not let the incident repeat again in future.
But only one in the few goes to the next level and "think".
What do those people think? What are those thoughts that transform a bad incident into an idea, and in some cases a million-dollar idea?
Let's us review the profiles of the business leaders from around the world, who were once an ordinary person in a bad situation but they turned that situation into their favor.
Garrett Camp & Travis Kalanick
Business Profile: Founders, UBER
Although the Internet Entrepreneur, Travis Kalanick has resigned from Uber, there is no way his name can be disassociated with a company that he has once founded with his friend Garrett Camp.
On New Year's Eve, Camp spent $800 hiring a private car to transport him and his friends. The cost pricked him, not because he couldn't afford it, but because it was a big amount for a common man.
He started brainstorming on making car hiring service more affordable for common people. He reasoned that allowing multiple people to share the cost of the service would drive it down, and UberCab was born.
Founded in 2009, it got its first employee in 2010. A man named Ryan Graves. He was also the first CEO of the company. In 2011, the company shortened its name to Uber and launched a number of technology services, ranging from self-driving cars to helicopter service.
Today, Uber is a $120 billion valuation for a company.
Kristo Kaarmann
Business Profile: Co-founder and chief executive of money transfer business TransferWise
In 2009, Kristo Kaarmann was working in London as a management consultant, when he received a bonus of £10,000. He decided to transfer the amount from his UK current account to Estonian saving account so that he can earn more cash.
He received £500 less than he had expected. What went wrong? His analysis. He expected that his UK bank would give the exchange rate that he had checked on news wires.
He realized that he had been "incredibly stupid" but vowed to make the way of transferring money overseas much easier and profitable.
He involved his Estonian friend Taavet Hinrikus and built a kind of functional prototype of the product he wished to launch.
In 2011, they launched TransferWise, a London based, financial technology website that enables users to transfer money overseas to a different currency at the mid-market set.
There is a set fee of 0.5%.
TransferWise is now worth £1.2bn, with top-notch investors like Sir Richard Branson and Max Levchin.
Payal Kadakia
Business Profile: Founder of Fitness Class Booking Website ClassPass
Payal was working record label giant Warner Music Group in New York when she decided to have a business of her own.
She gave herself just 14 days to come up with a strong idea for the business.
A business idea came to Payal just within 36 hours after she had set herself the challenge.
A fitness enthusiast and dancer, she was struggling to find the ballet class, even after going through 6 websites and spending around an hour.
She came up with an idea to create a website, a kind of directory of fitness and dance classes across the city, from where users can book a class of their choice.
Payal took 6 months for planning, and then she left her job and started working on her idea.
Today, the New York based business worth $470m (£375m) and is available across the US and UK and 9 other countries, including Australia and Canada.
Rupert Hunt
Business Profile: The founder of the flat-sharing website, SpareRoom
Rupert developed a new market for his well-set business when he was 40 and divorced.
In 2004, Rupert launched a website SpareRoom to help people find rooms in a shared house. He was 29 then and expected that most of his users were students or people in their 20s.
In 2013, at the age of 38, when he got separated from his wife, he signed up as a user on his own business.
He then realized that people in the 40s are the biggest market for his business. He reasoned that people coming out of the relationship or marriages get bored from living on their own and prefer company.
A business that Rupert has launched from the shed of his father's farm is now available in the US and UK. It receives 11.5 million views every month.
Reed Hastings and Marc Randolph
Business Profile: Founders of Netflix
On many occasions, Reed Hastings has been vocal about the origin story of Netflix.
The only problem was it was a new story every time.
In the beginning, Hastings came up with the story that he got the idea for Netflix after Blockbuster charged him a $40 late fee for "Apollo 13." The story didn't survive, as the co-founder Marc Randolph, who left the company in 2002, called the tale a "convenient fiction".
According to him, with the story, Hastings wanted to convey why Netflix is better than its competitors.
During a session at the Mobile World Congress in Barcelona, Spain, Hastings came up with another story. This time he claimed that he got the idea of Netflix from a math problem.
Although, in 2005, Hastings has been seen discussing his belief in streaming videos and how the company is aligning its goals for an Internet-based future.
In the same article, he admits that there was no "flashy" origin story.
It is apparent that Netflix was a futuristic idea, carefully planned after the analysis of the Internet market.
The Bottomline
There is no quick formula to get an idea. Each business person found their own idea when they encountered a problem or when they saw an emerging technology taking over the future, like Netflix.
What is essential is each of them worked on their idea from scratch and finally transformed it into a million-dollar application.
If you have any business idea, you can discuss with us and we assure you to come up with an impressive structure based on your requirement.
Book a Free consultation
Drop in your details and our analyst will be in touch with you at the earliest.
USA
6565 N MacArthur Blvd, STE 225 Irving, Texas, 75039, United States